So, if you've ever seen the cult classic Honeymoon in Vegas, then you probably remember a lot of funny things like flying Elvises (Elvii?), Nicholas Cage being...well, Nicholas Cage, and Bruno Mars.
You: "WAIT, WHAT?! THE BRUNO MARS??"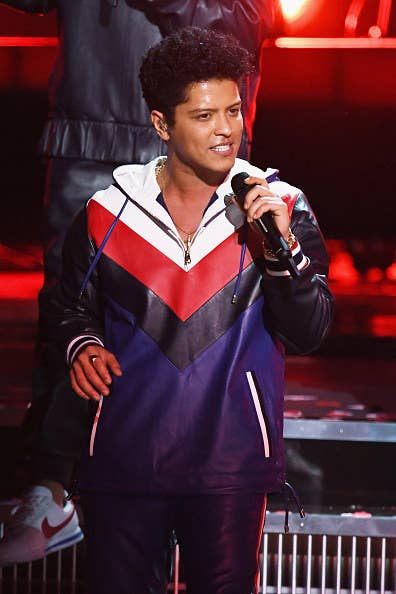 Turns out, a (then) 6-year-old Bruno Mars – under the name "Bruno Hernandez" – only appeared in the 1992 film for a hot minute, but he played the world's littlest Elvis impersonator and it's as effing adorable as it sounds.
Apparently, even before the film, Bruno had already been performing as Elvis in his dad's '50s rock 'n' roll review since he was 4 years old!
So, basically, he's been killing it on stage forever. Meanwhile, I was probably just sitting around picking my nose and watching cartoons when I was 4.
And here's a side-by-side for funsies: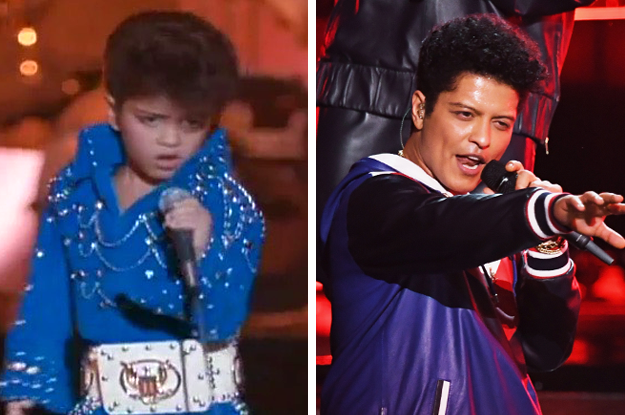 Okay. Gonna go re-watch this like 100 more times...BYE!