We're still months away from the release of the highly anticipated Queen biopic Bohemian Rhapsody, but until then we can rest a little more satisfied because a second trailer just dropped...along with our first look at Mike Myers (yes, THE Mike Myers) as EMI Executive Ray Foster.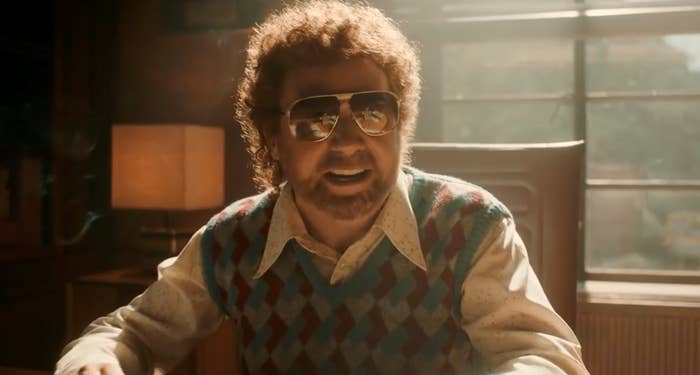 A side-by-side for funsies: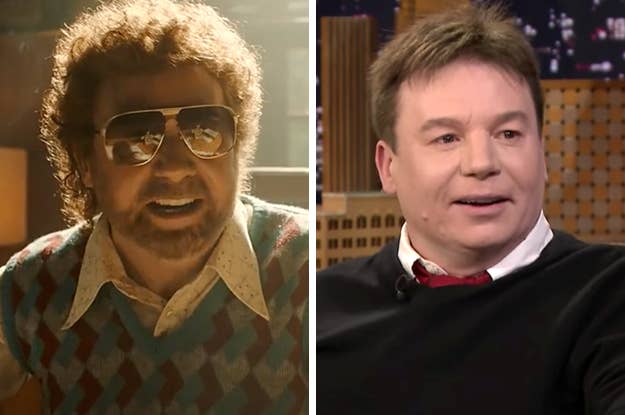 For those of you old enough to remember (or, for those who just like good movies), Myers famously played Wayne Campbell in the Wayne's World films and, originally, on Saturday Night Live.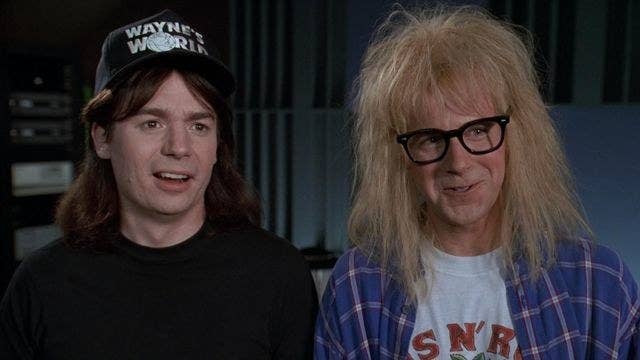 And, of course, Myers and his pal Dana Carvey iconically performed caraoke to Queen's "Bohemian Rhapsody" in the opening of Wayne's World.
So, ya know, Myers' role in Bohemian Rhapsody is just like this nice Easter egg/cherry on top for fans.
Myers most recently hosted ABC's revival of The Gong Show (in disguise), but it's been a HOT MINUTE since we've seen him on the big screen in a major feature film.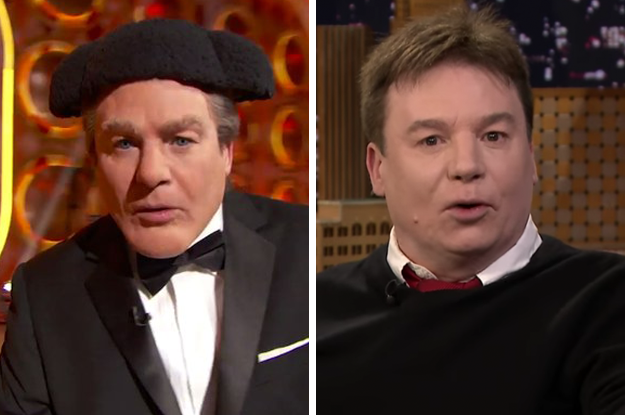 And you can watch Myers' blink-and-you'll-miss-it spot in the entire second trailer for Bohemian Rhapsody here: