Hi! We're Pablo and Crystal and we L-O-V-E horror movies. And, because we also love a good scare IRL, we went to Universal Studios Halloween Horror Nights and ranked all the mazes by both a scare and creativity factor.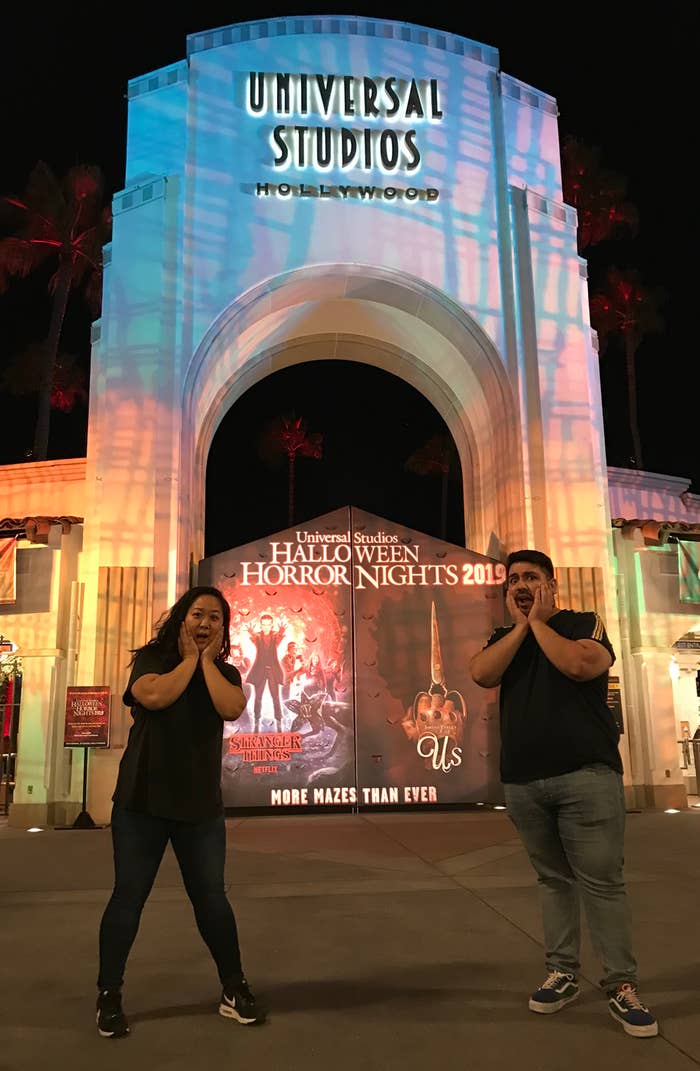 9.
The Curse of Pandora's Box
8.
Rob Zombie's House of 1000 Corpses
7.
Killer Klowns from Outer Space
6.
Frankenstein Meets the Wolf Man