This Viral Photo Of George Lucas Holding Baby Yoda Is Making People Very Emotional
"No, I am your father."
In case you missed it, Jon Favreau (creator of The Mandalorian on Disney+) shared the greatest photo in recent Star Wars history last night — George Lucas holding Baby Yoda:
I love that this is also like the most "dad" photo (being all blurry and stuff).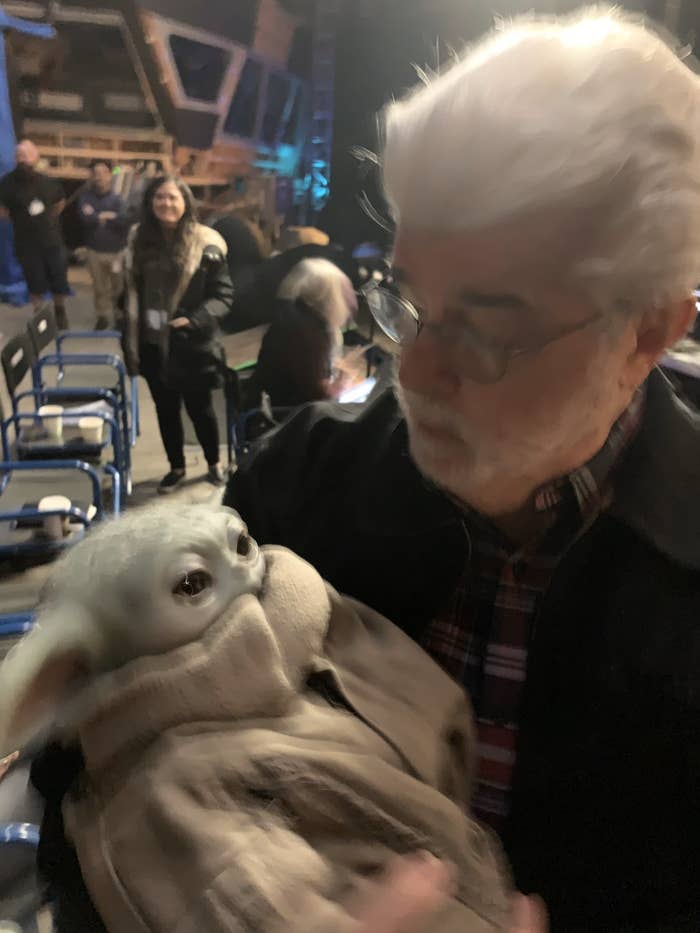 And, of course, the response from fans has been everything from pure joy...
...to Star Wars-related jokes...
...and even appreciation for the happy as heck lookin' woman in the background (BECAUSE SAME).