So, the Golden Globes happened last night. And while there were a lot of awkward moments, jokes, and tears throughout the show, some serious history was made too. Because Chloé Zhao, who directed Nomadland, won the Golden Globe for Best Director.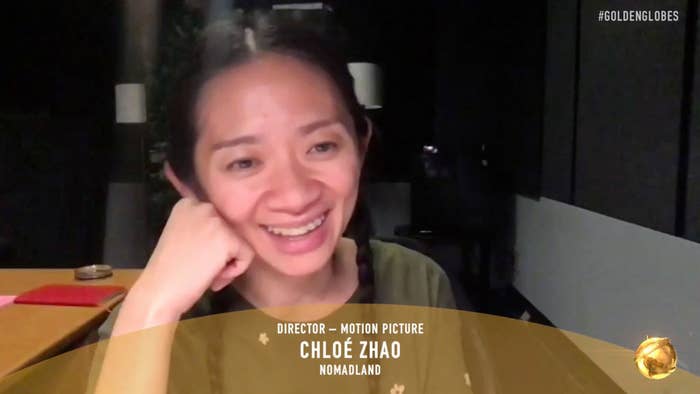 Zhao's win makes her only the second woman ever to win the award (the first being Barbra Streisand for Yentl in 1984) and the first Asian woman ever to win (Ang Lee has won twice before, for Crouching Tiger, Hidden Dragon in 2001 and Brokeback Mountain in 2006).
For those who haven't seen it yet, Nomadland follows the journey of a woman named Fern (Frances McDormand) as she packs her van and sets off on the road, exploring a life outside of conventional society as a modern-day nomad.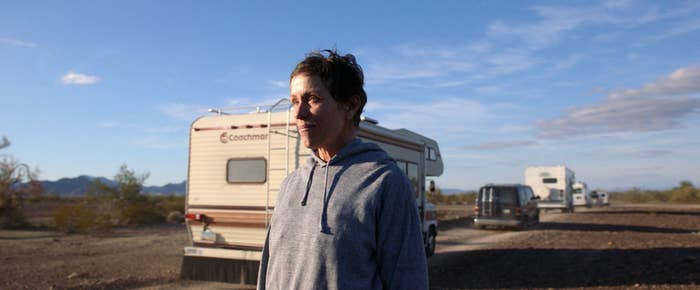 Zhao, and her film, have actually been winning a TON of awards already this season. According to Variety, Zhao has now become the most-awarded filmmaker in a single awards season.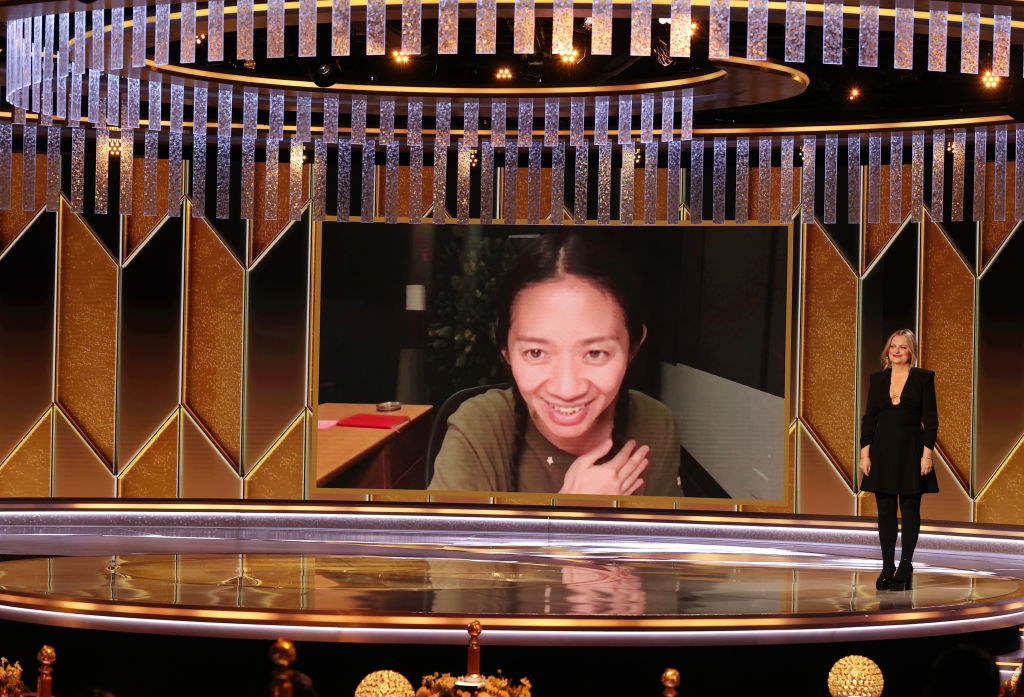 Anyway, given how awesome this moment was, just about everyone and their mom was living for Zhao's historic win:
And, as a casual reminder, Zhao's next project is just a little ol' film from Marvel called Eternals.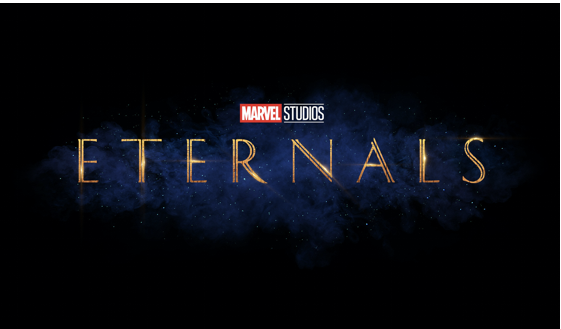 So, yeah, get ready....