1.
Jared Harris as Valery Legasov: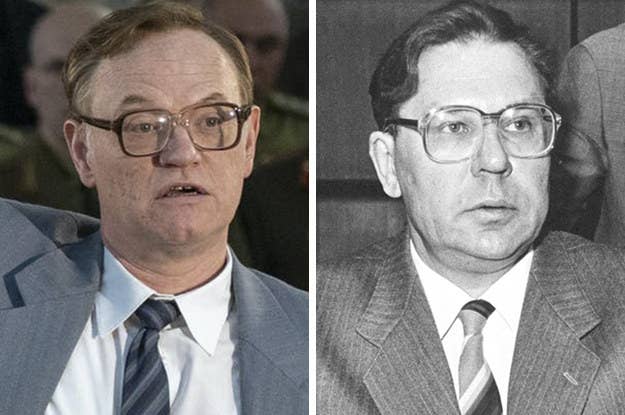 2.
Stellan Skarsgård as Boris Shcherbina: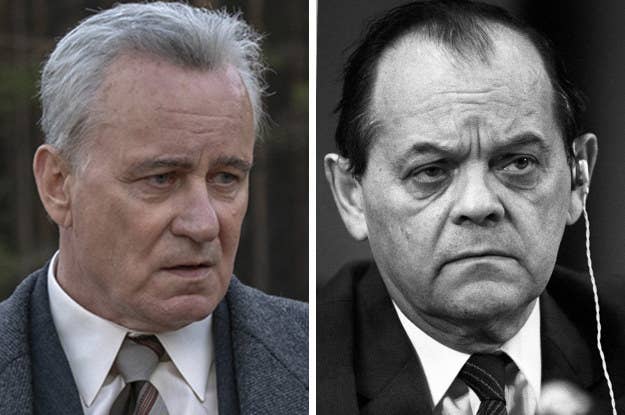 3.
Jessie Buckley as Lyudmilla Ignatenko, wife of fireman Vasily Ignatenko: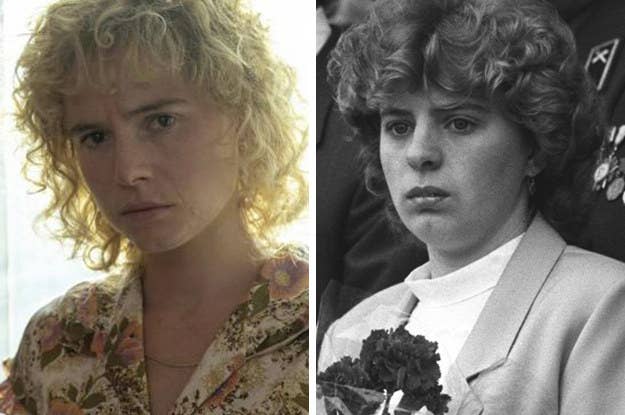 4.
Paul Ritter as Anatoly Dyatlov, deputy chief-engineer of Chernobyl: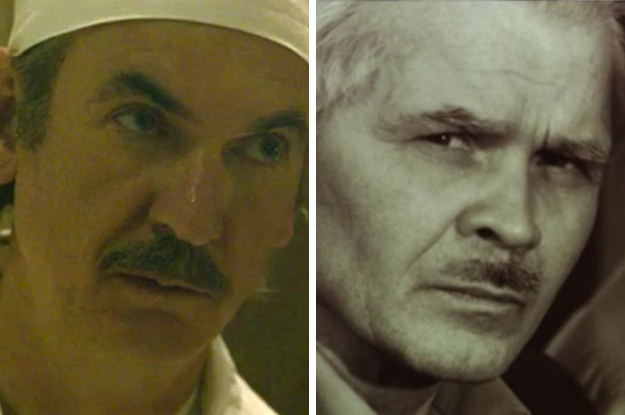 5.
Con O'Neill as Viktor Bryukhanov, manager of Chernobyl: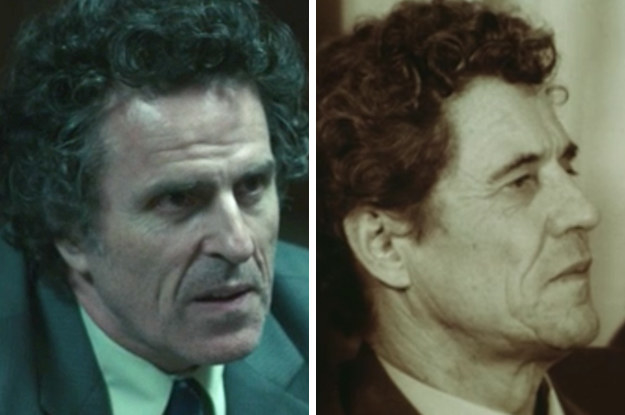 6.
Adrian Rawlins as Nikolai Fomin, chief engineer at Chernobyl: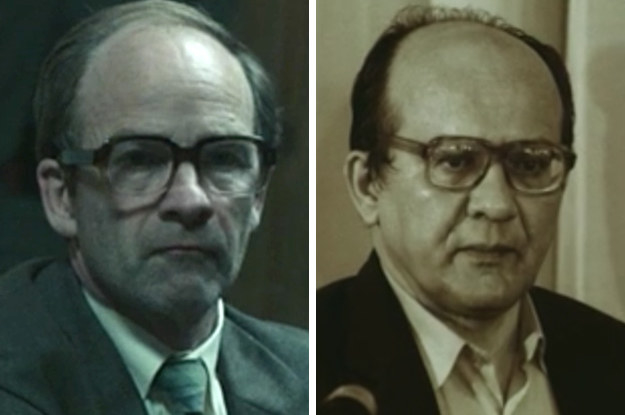 7.
Sam Troughton as Aleksandr Akimov, night shift supervisor at Chernobyl: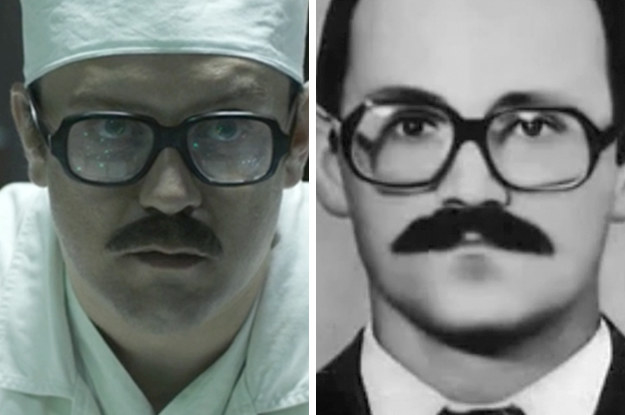 8.
Ralph Ineson as General Nikolai Tarakanov: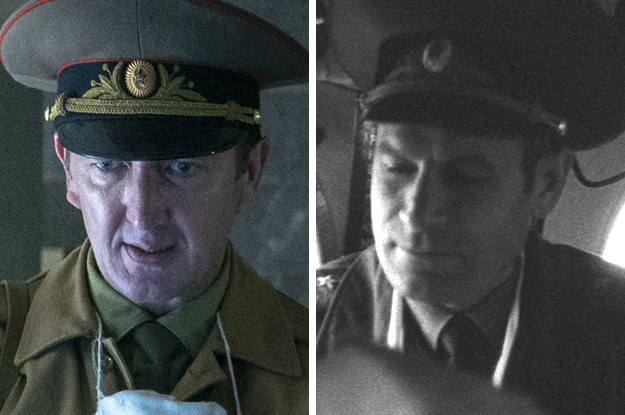 9.
And finally, David Dencik as Mikhail Gorbachev: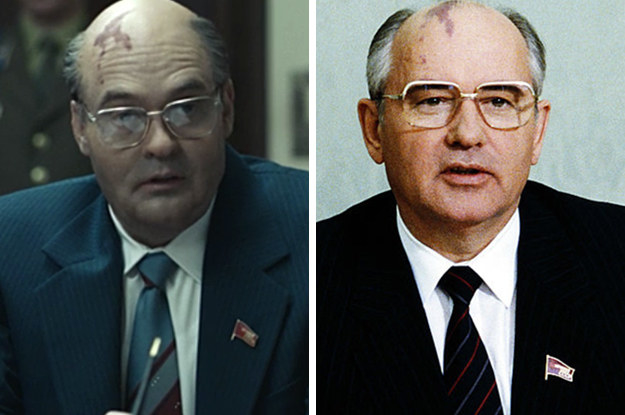 NOTE: Emily Watson and her character Ulana Khomyuk were not included because Khomyuk is a fictional character.
Although, according to Watson, Khomyuk is meant to "represent the many scientists who worked fearlessly and put themselves in a lot of danger to help solve the situation."