Disneyland's New Avengers Campus Has Opened, And Here's What All The Food Is Like
*Thor voice* ANOTHER!!!
In case you hadn't heard, Avengers Campus at Disney California Adventure Park opens today, June 4! Along with the fun attractions and the Spider-Man ride, there's also a ton of new food that looks so good the Hulk and Ant-Man would happily share them.
We were lucky enough to taste test a few of the new items, and also get a sneak peak at everything else that's on the menu. Here's a look:
First of all, you have to know there's a Shawarma Palace cart.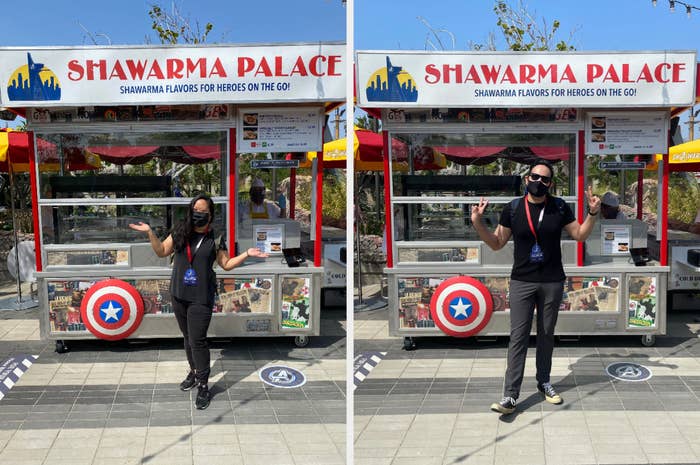 And, YES, this is a direct reference to the Shawarma Palace where the Avengers famously ate after the Battle of New York.
At the Shawarma Palace cart, you have the option of either the "New York's Tastiest" chicken shawarma wrap or the "Impossible Victory Falafel" plant-based falafel and cauliflower wrap. We opted to try one of each because...when in Rome (or, in this case, Disneyland)!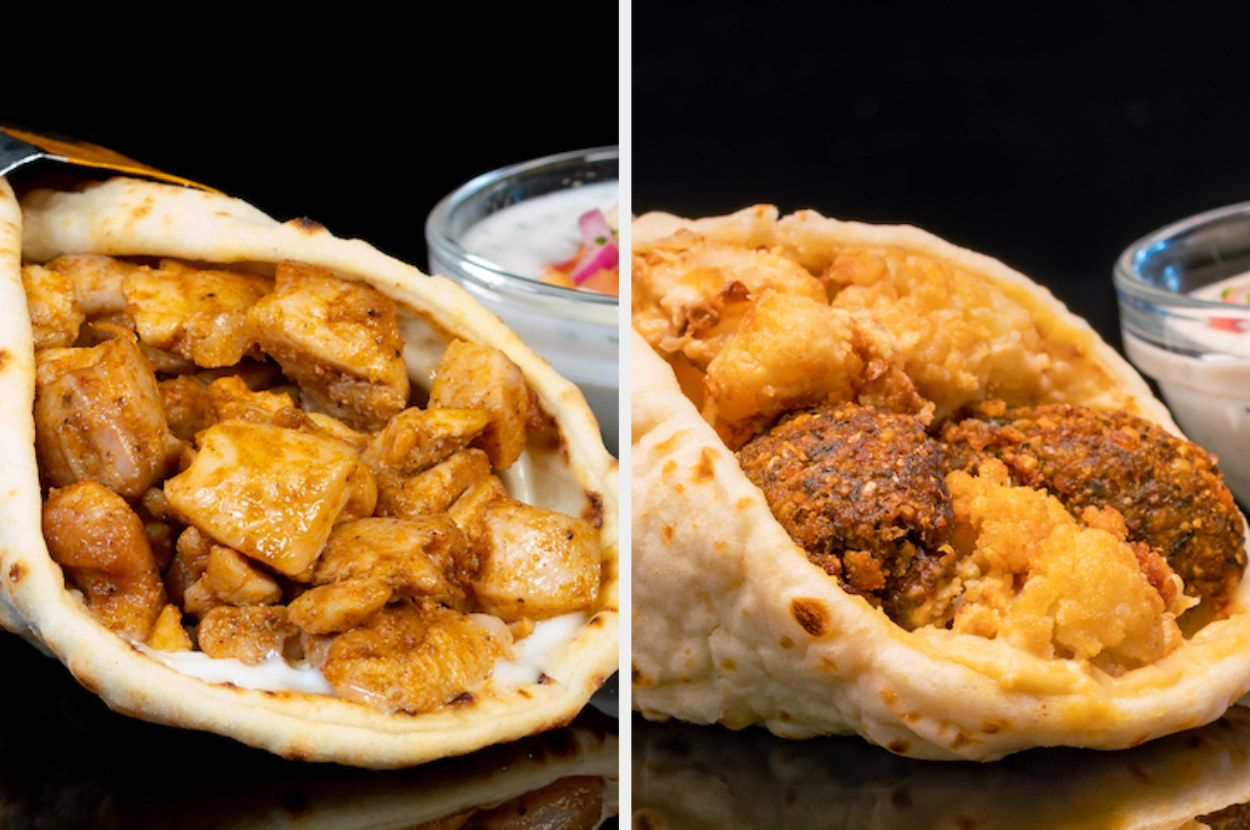 Crystal tried the New York's Tastiest chicken shawarma wrap, which includes garlic spread, and a side of coconut yogurt-tahini sauce with pickled vegetables.
Brian tried the Impossible Falafel, which consists of a plant-based falafel and cauliflower, garlic spread, hummus, and is also served with a side of coconut yogurt-tahini sauce with pickled vegetables.
Next, it was on to the Pym Test Kitchen, which is inspired by, of course, Ant-Man.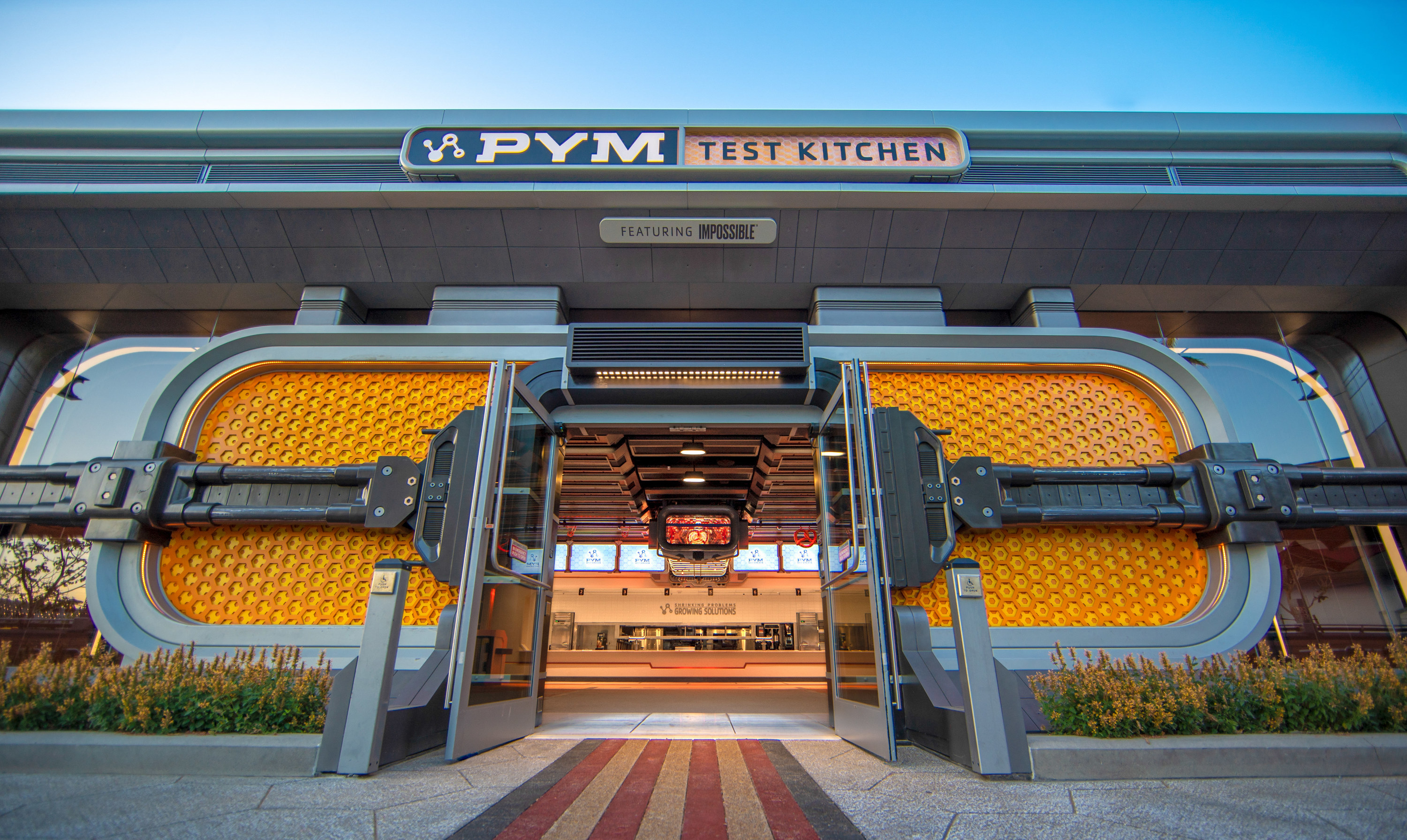 There are a ton of amazing menu items at Pym Test Kitchen, but before we get to it, let's just take a second to appreciate the fun decor here, too. Like this shrinking regulator that's used to "enlarge" pretzels...
...as well as the enlarged condiment containers and soda cans.
Anyway, back to the food... First of all, Crystal was excited to try the infamous Pingo Doce soda — an Easter egg from The Incredible Hulk (from when Bruce Banner was living in Rio de Janeiro) and also Ant-Man (it appeared on a poster).
Crystal then tried the Atomic Fusion Pretzel, which is a Buffalo-style pretzel loaded with chicken, hot sauce, ranch dressing, blue cheese crumbles, celery, and dill-pickled carrots.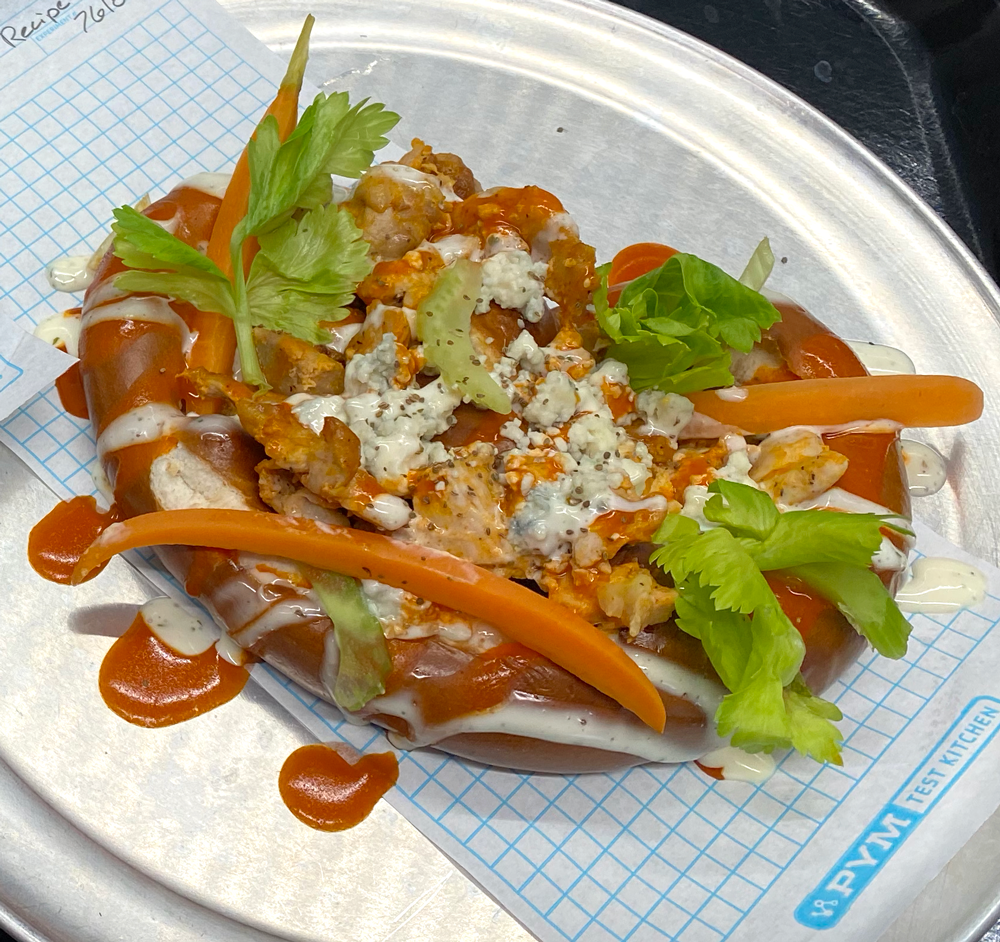 Brian tried the Pym-ini, a panini on toasted focaccia with salami, rosemary ham, provolone, sun-dried tomato mayonnaise, and arugula with marinara dipping sauce.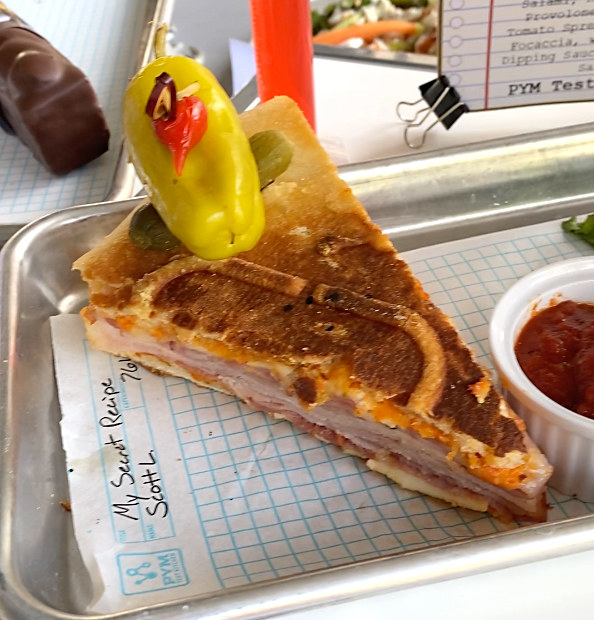 And finally, Crystal and Brian both tried the Not So Little Chicken Sandwich, which is a fried chicken breast with teriyaki and red chili sauces, and pickled cabbage slaw in between an itty bitty brioche. (Served with a side of tots!)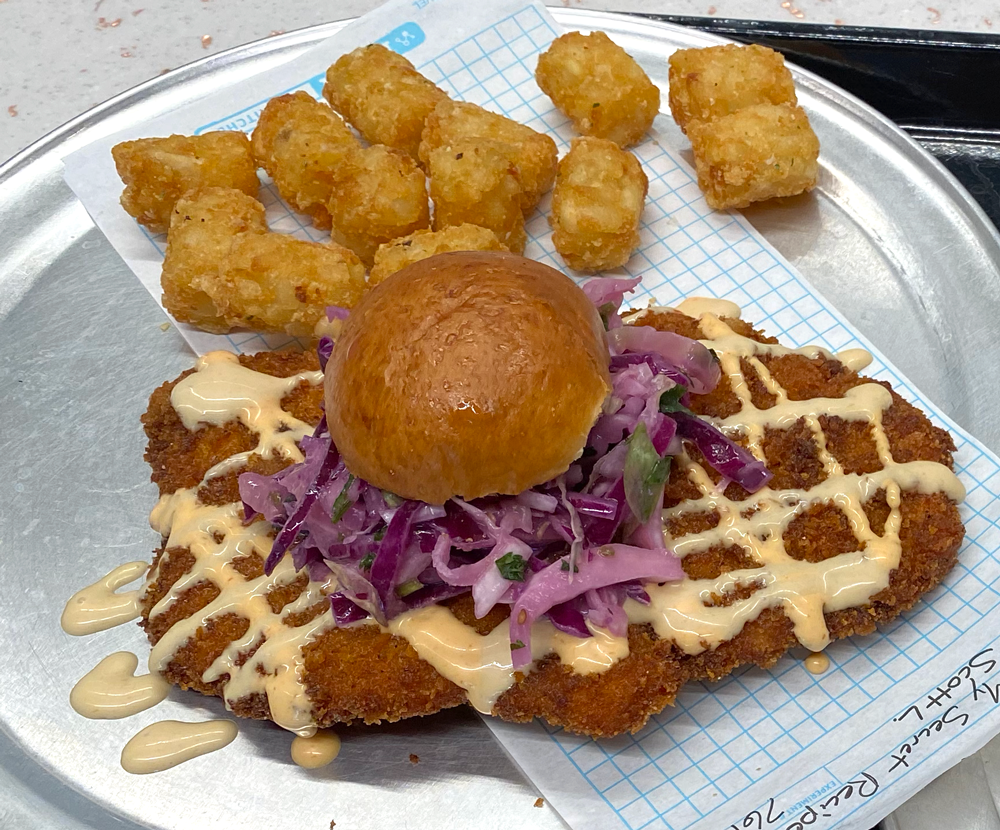 Those were all the foods we were able to try, but here's a look at everything else you can get at Avengers Campus:
At Pym Test Kitchen you can also get the PB³ Superb Sandwich, which features peanut butter, banana, smoked bacon, and strawberry jelly with a banana smoothie shot and crispy potato tots.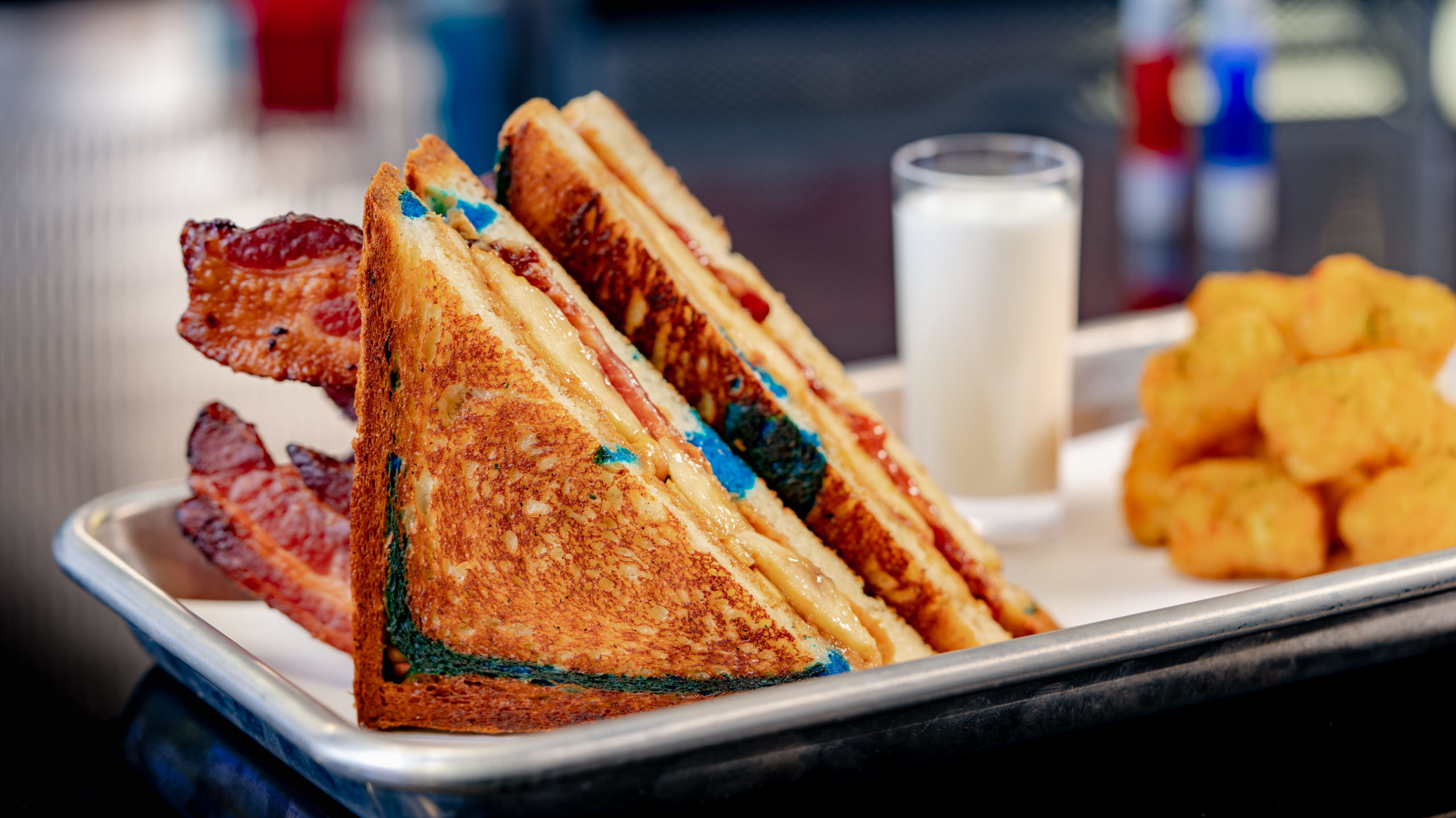 The Quantum Pretzel, which is a soft pretzel that has been "enlarged by a quantum tunnel" and comes with mustard and beer cheese dipping sauce.
The Caesar Salad + Colossal Crouton, prepared with hearts of romaine, Kalamata olives, pickled onions, Caesar dressing, garlic crouton, and Parmesan crisps.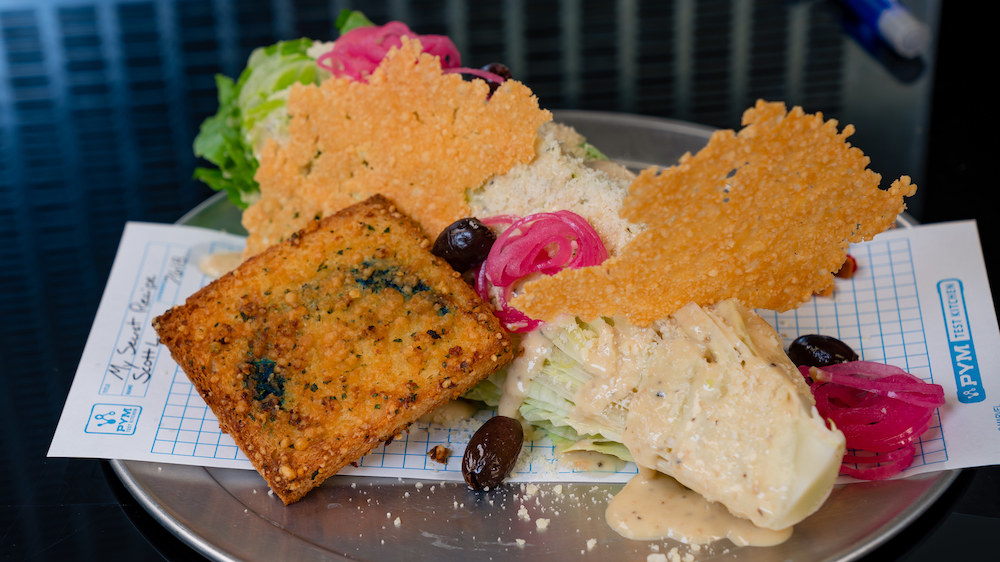 The Impossible Spoonful, a pasta dish featuring plant-based Impossible™ large and micro meatballs, served in a super-sized spoon with a tiny fork.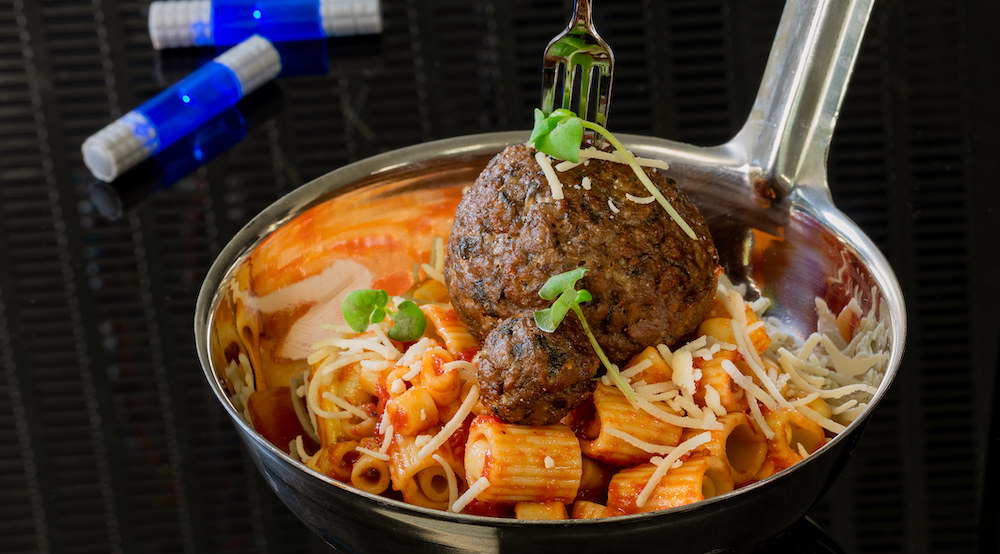 The Calculated Breakfast = E x 2 + (B+P)/T, which is eggs two ways with smoked bacon, crispy potato bites, and focaccia toast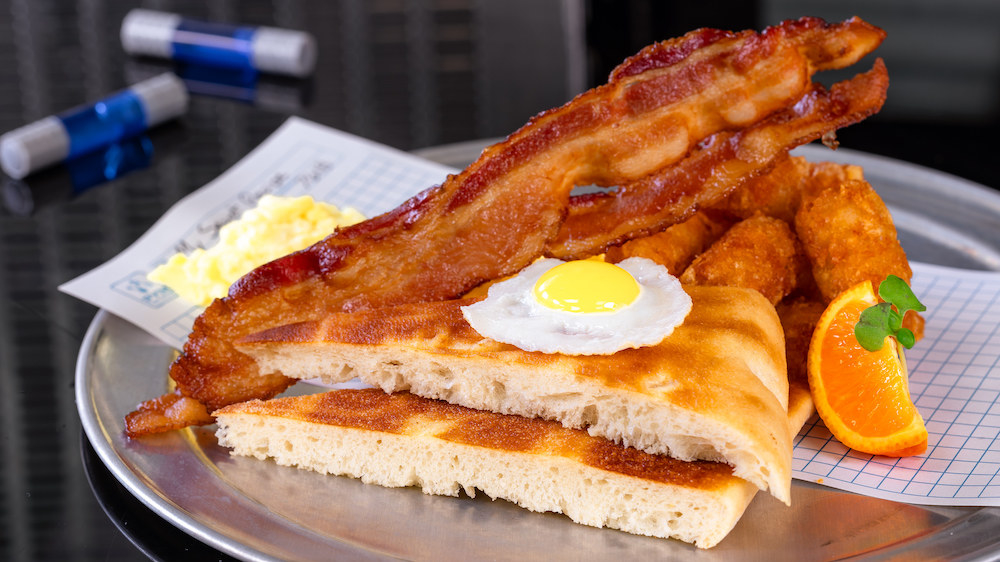 The Ever-Expanding Cinna-Pym Toast made with baked Pym particle bread and egg custard with cinnamon-sugar topping, a fried egg, smoked bacon, and maple syrup.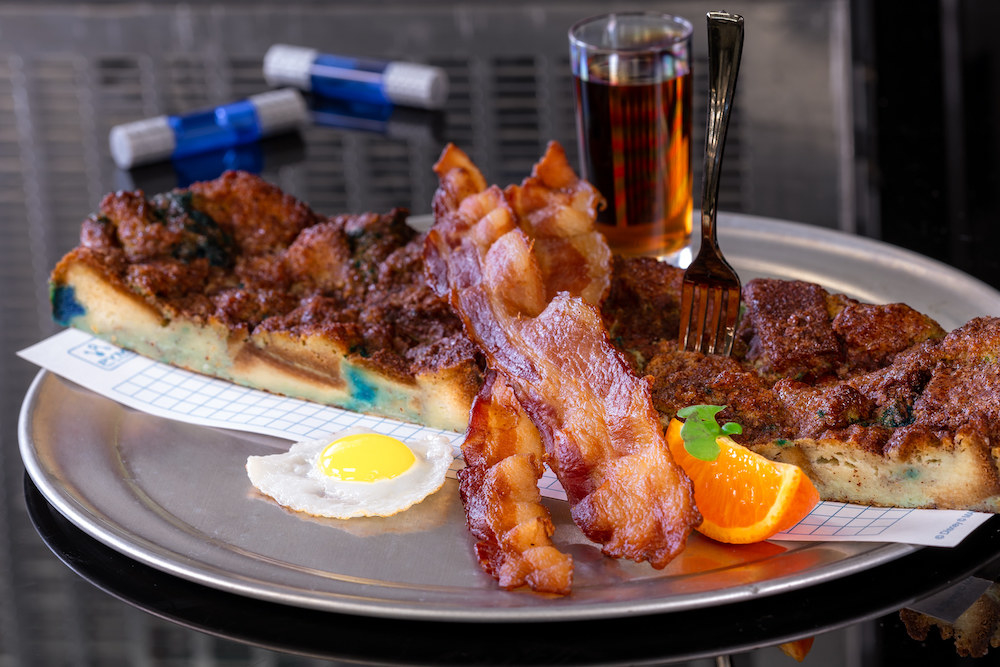 The Impossible Quantum Garden Breakfast, a plant-based folded omelet with Impossible breakfast sausage, crispy potato bites, and focaccia toast.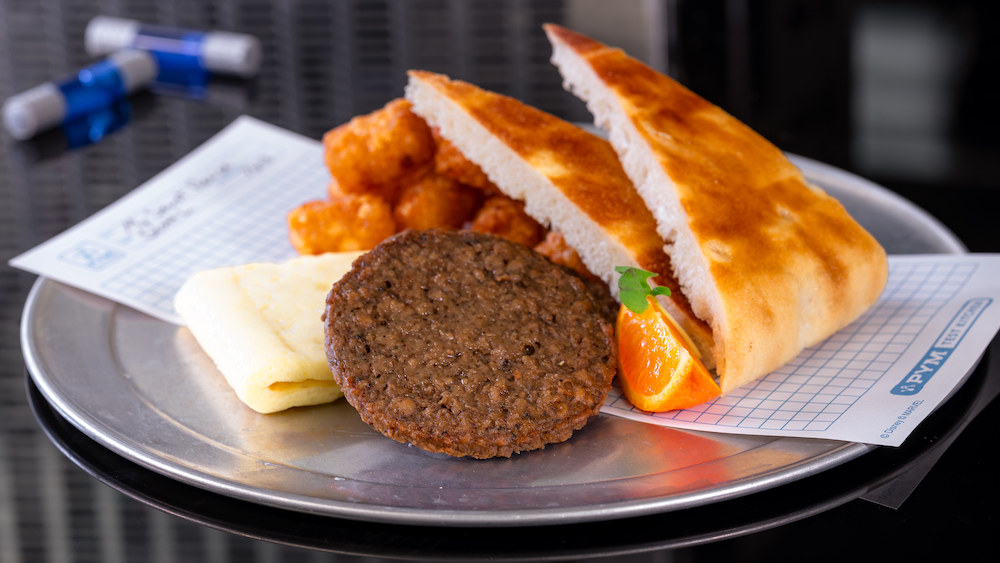 Other ~fun~ drinks you can get at Pym Test Kitchen include the Proton PB&J Punch, which features Minute Maid Lemonade with peanut butter and strawberry flavors, PB-infused whipped cream, and PB pretzel spheres.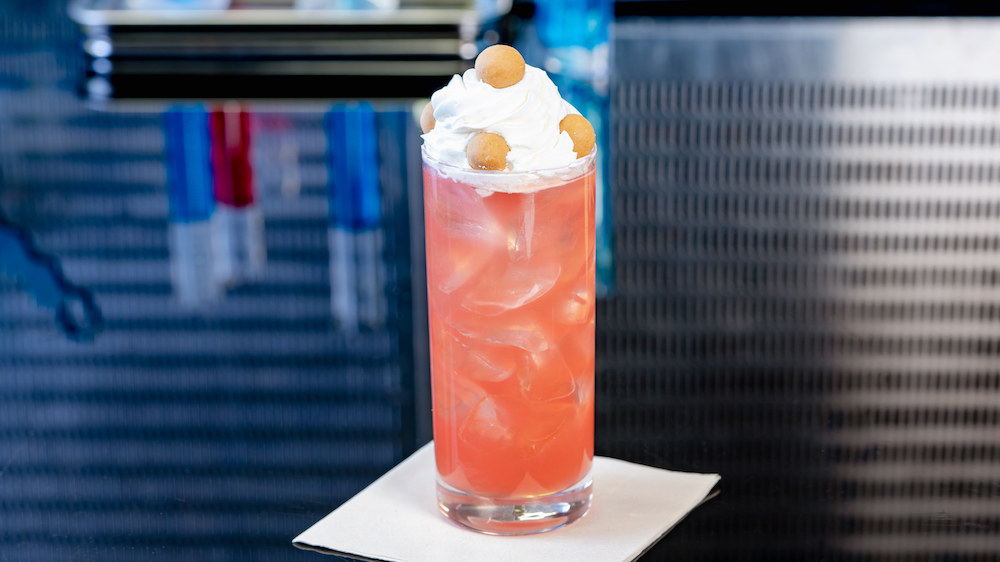 The novelty Enlarged Pingo Doce Soda Can, which can be filled with Pingo Doce or any beverage you want.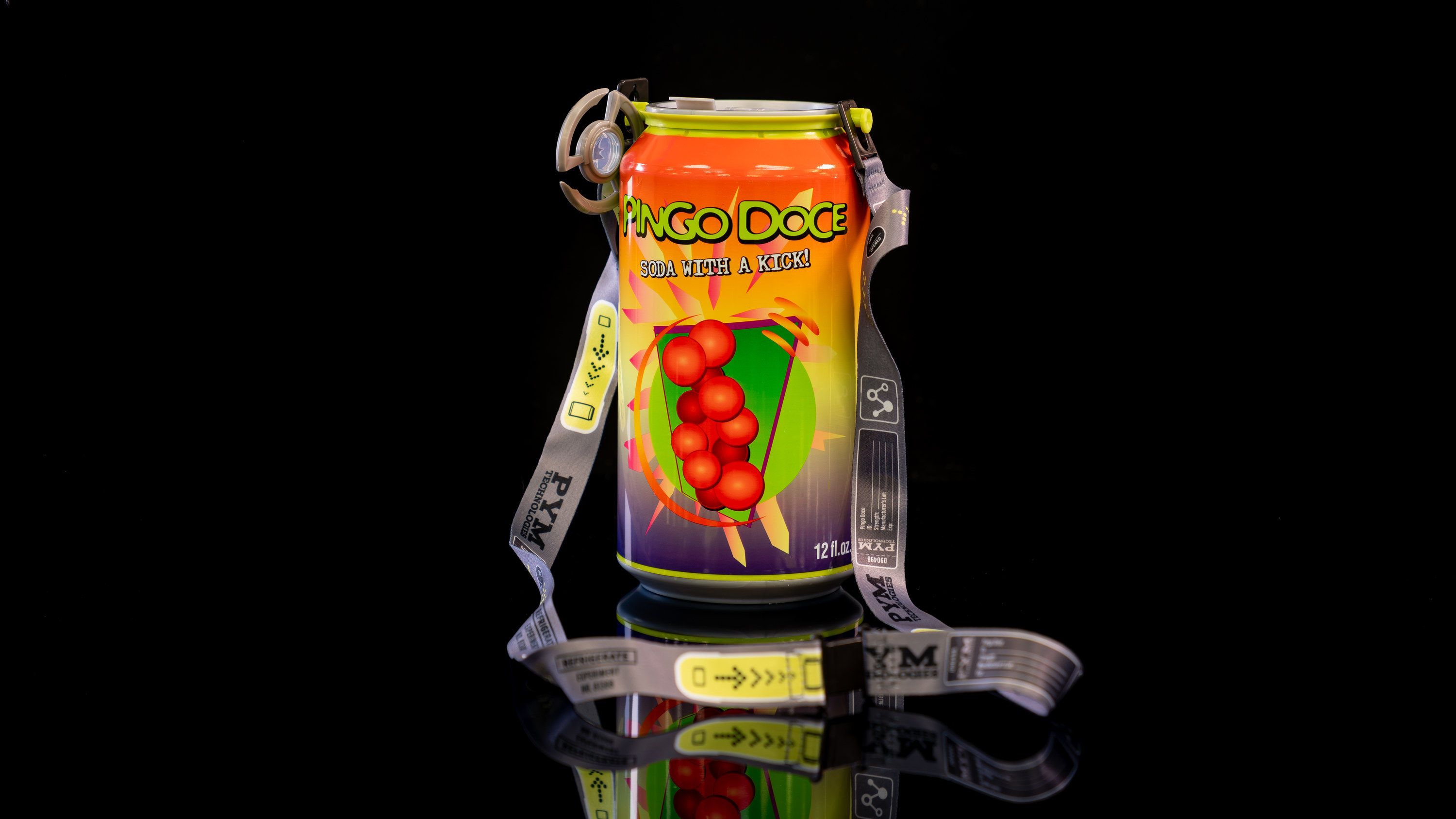 The novelty Glowing Pym Particle Capsule and Glowing Pym Particle Disc light up beverages in either red or blue.
And the novelty Iron Man Infinity Gauntlet drink holder to, well, hold your drinks with.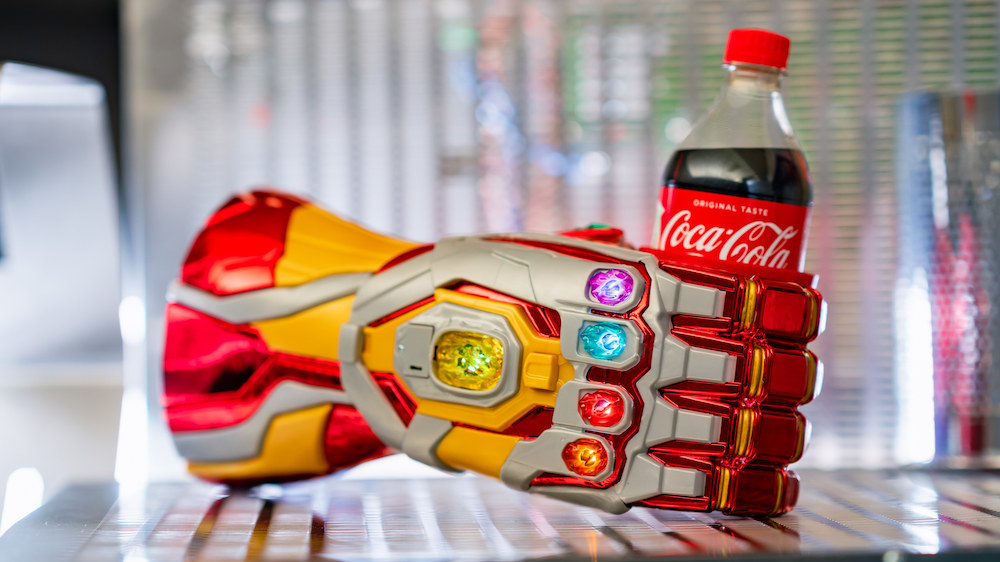 Pym Test Kitchen also "applies their science to guests ages 3 through 9," and has several mini meals for kids:
Like the Cinna-Pym Mini Toast, which is made with warm, toasted cinnamon Pym particle bread with turkey bacon and maple syrup.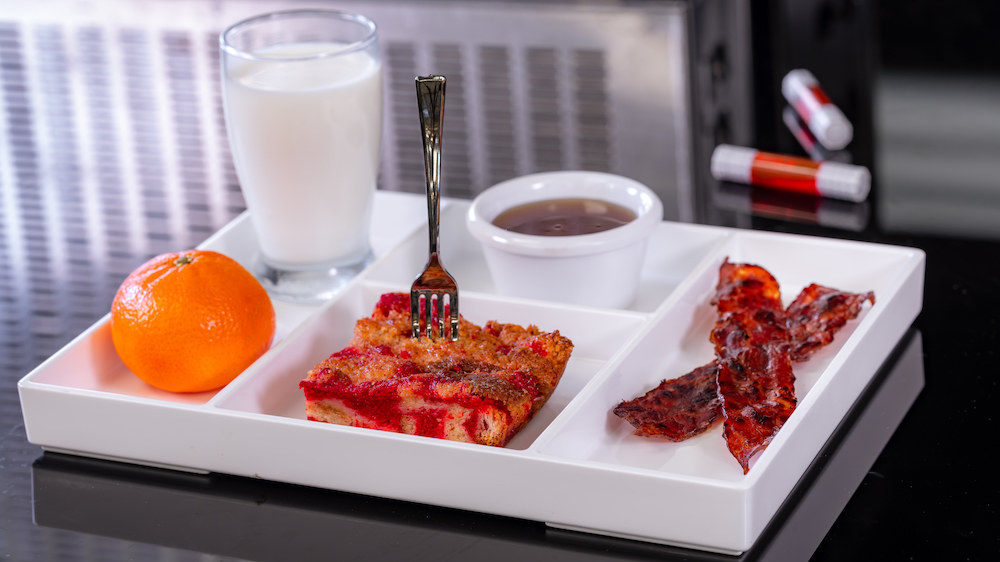 The Mini Pasta & Impossible Meat-balls dish, which is made with rigatoni and ditalini pastas, plant-based meatballs, tomato sauce, and dairy-free Parmesan served with coconut milk yogurt.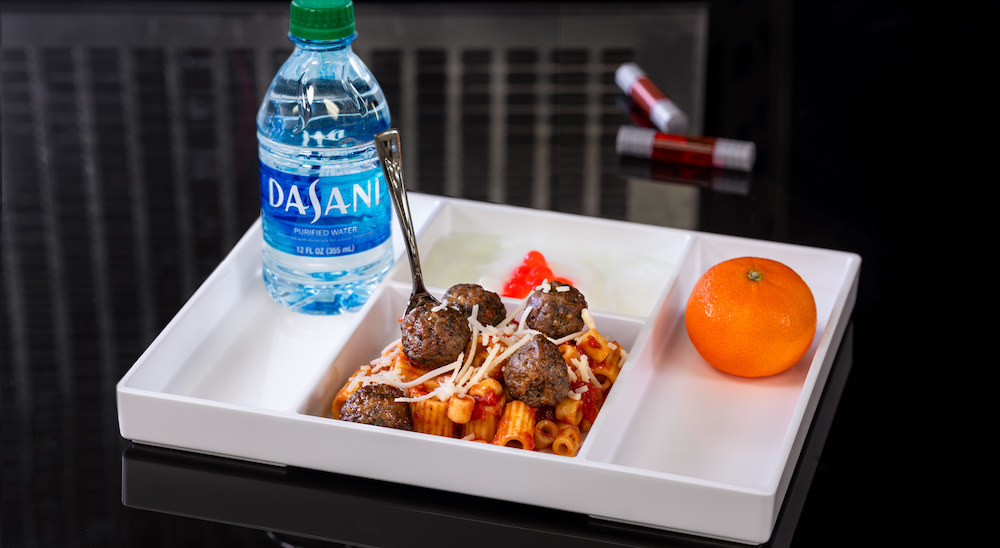 The PB&J Flavor Lab: Assemble Your Own Experiment, which features smooth peanut butter, strawberry jelly, and Pym particle bread.
The Subatomic Chicken Sandwich, which features crispy breaded chicken breast on a soft roll.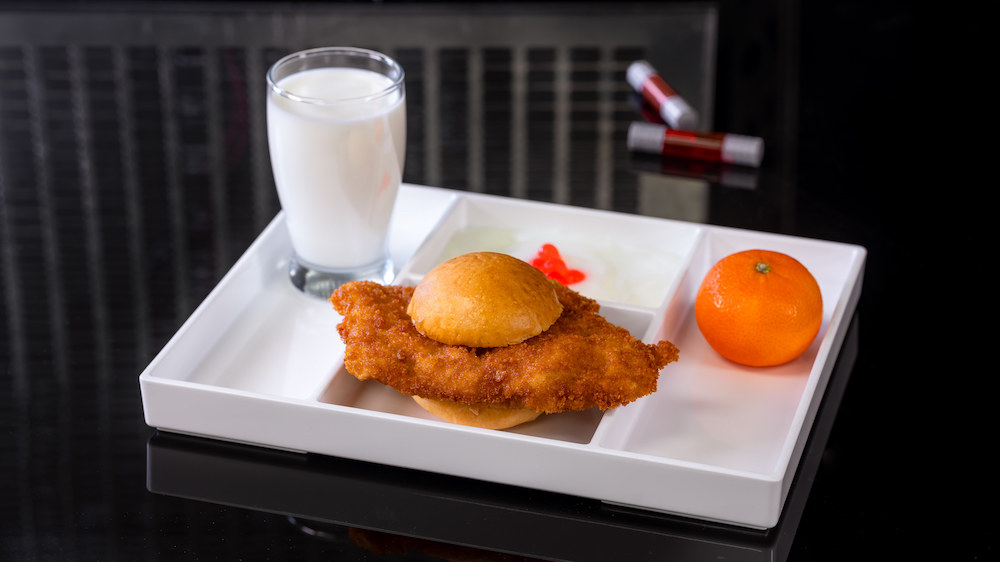 The Teeny Pym-ini, which features a toasted ham and provolone sandwich with marinara dipping sauce.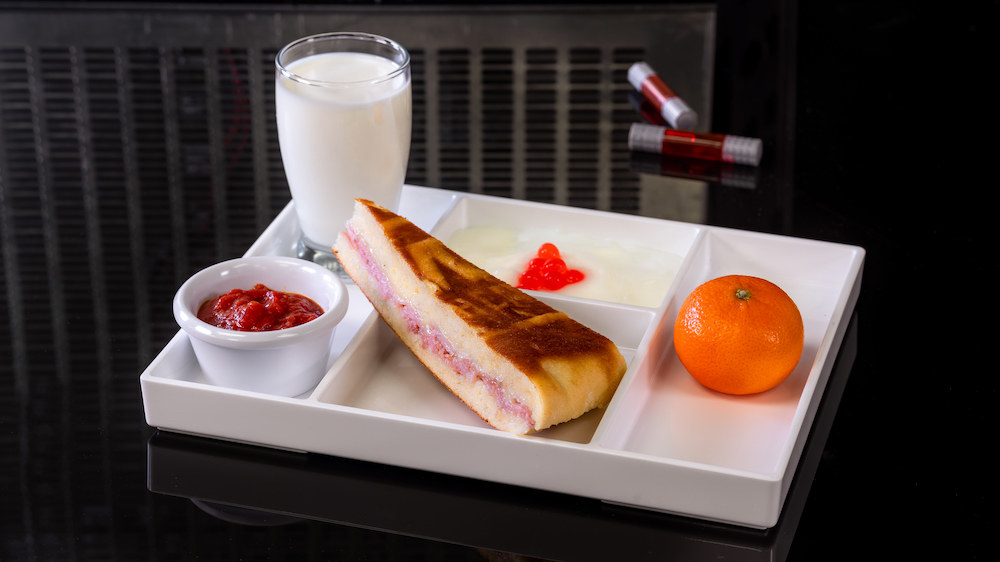 Over at the Pym Tasting Lab, you'll find a bunch of fun drinks for the grown-ups:
Like The Regulator, which features tequila, lime juice, habanero, and mango syrup, plus wheat ale garnished with mango-flavored popping pearls.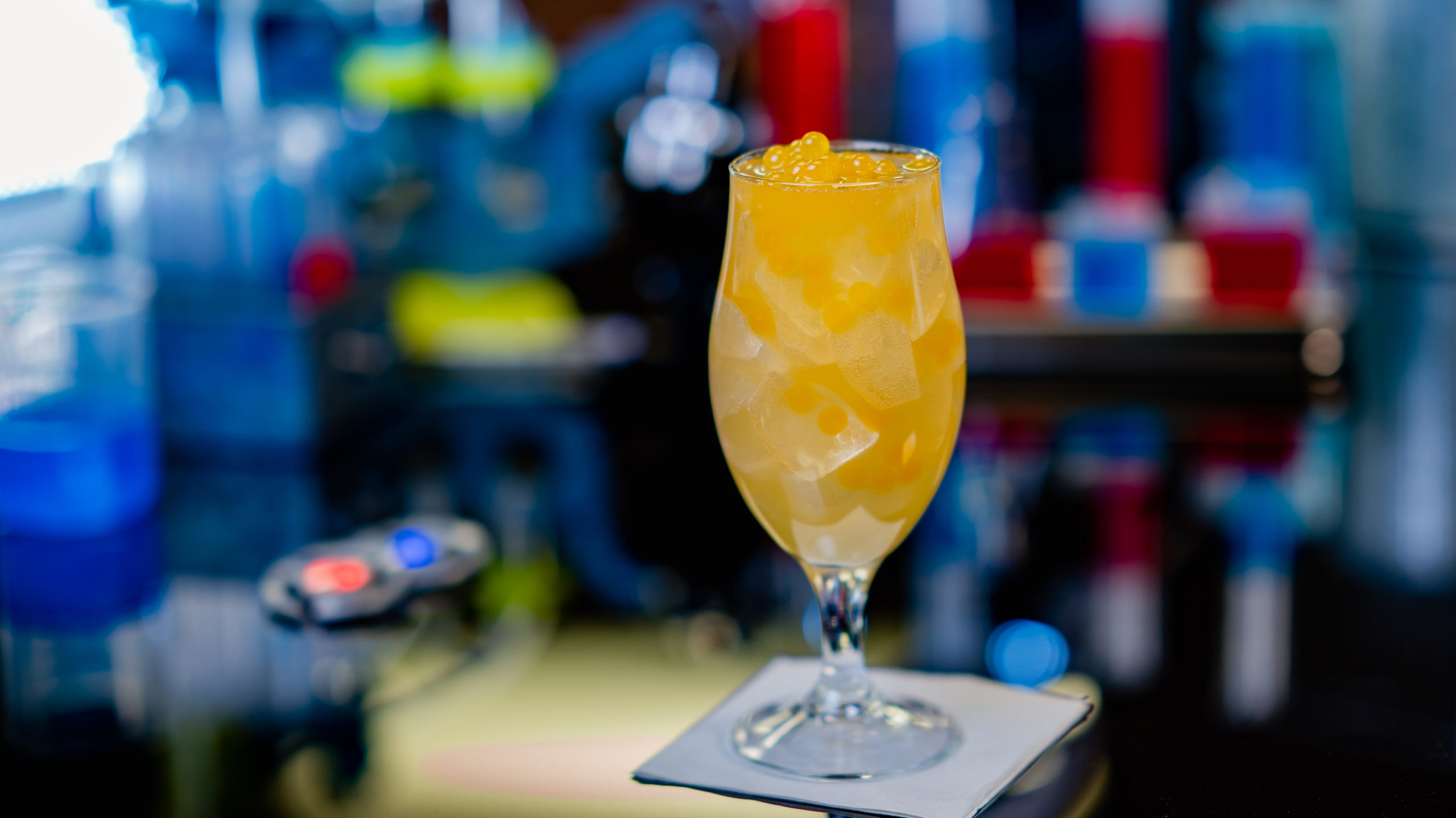 Or these boozy beverages called (from left to right) X-Periment, Molecular Meltdown, Honey Buzz, and Particle Fizz.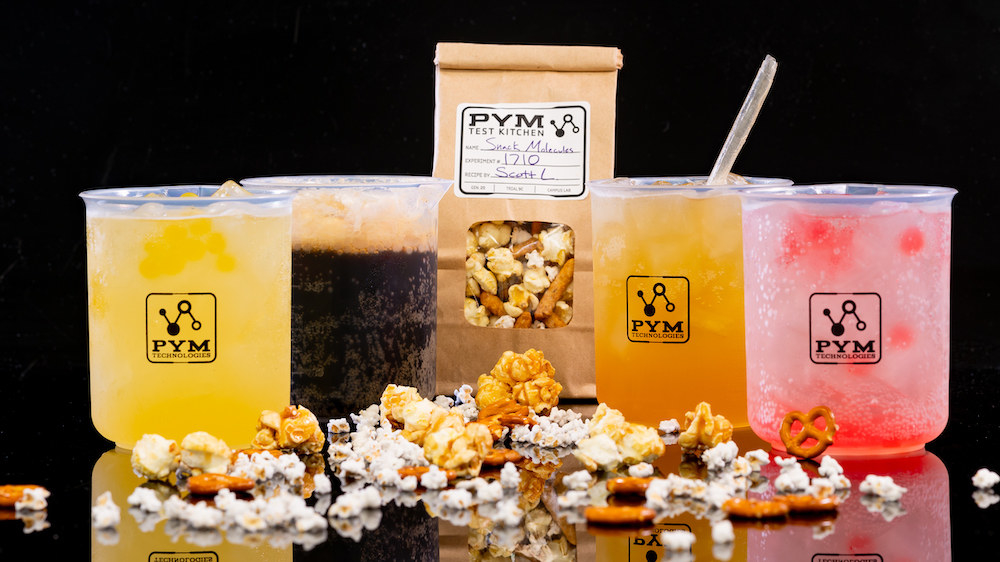 There's even a Pint-Sized Pints Mini Beer Flight, which includes an oversized ruler flight board with mini beer steins.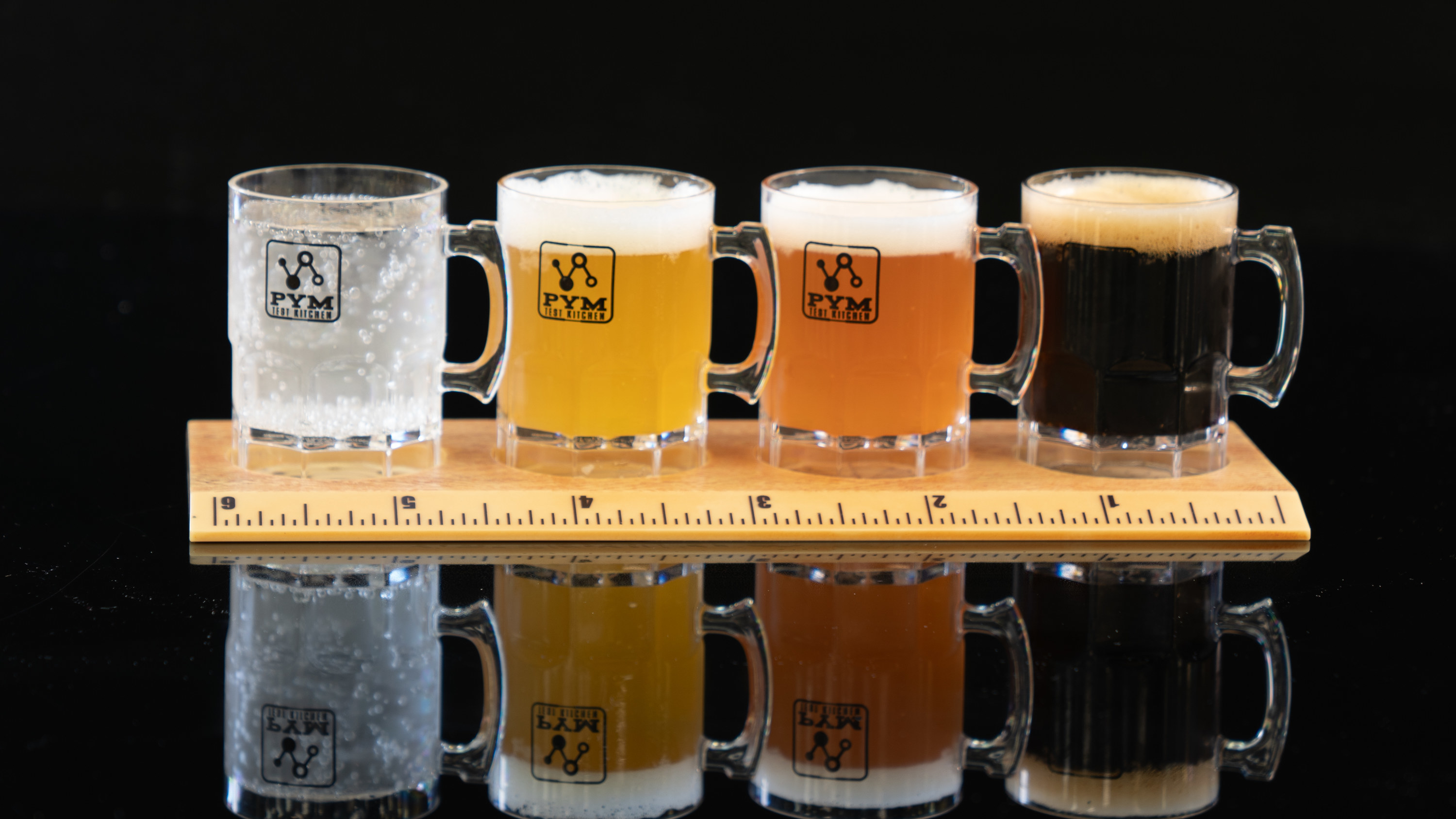 And finally, near Guardians of the Galaxy — Mission: Breakout!, you can find a food cart called Terran Treats to satisfy your sweet tooth: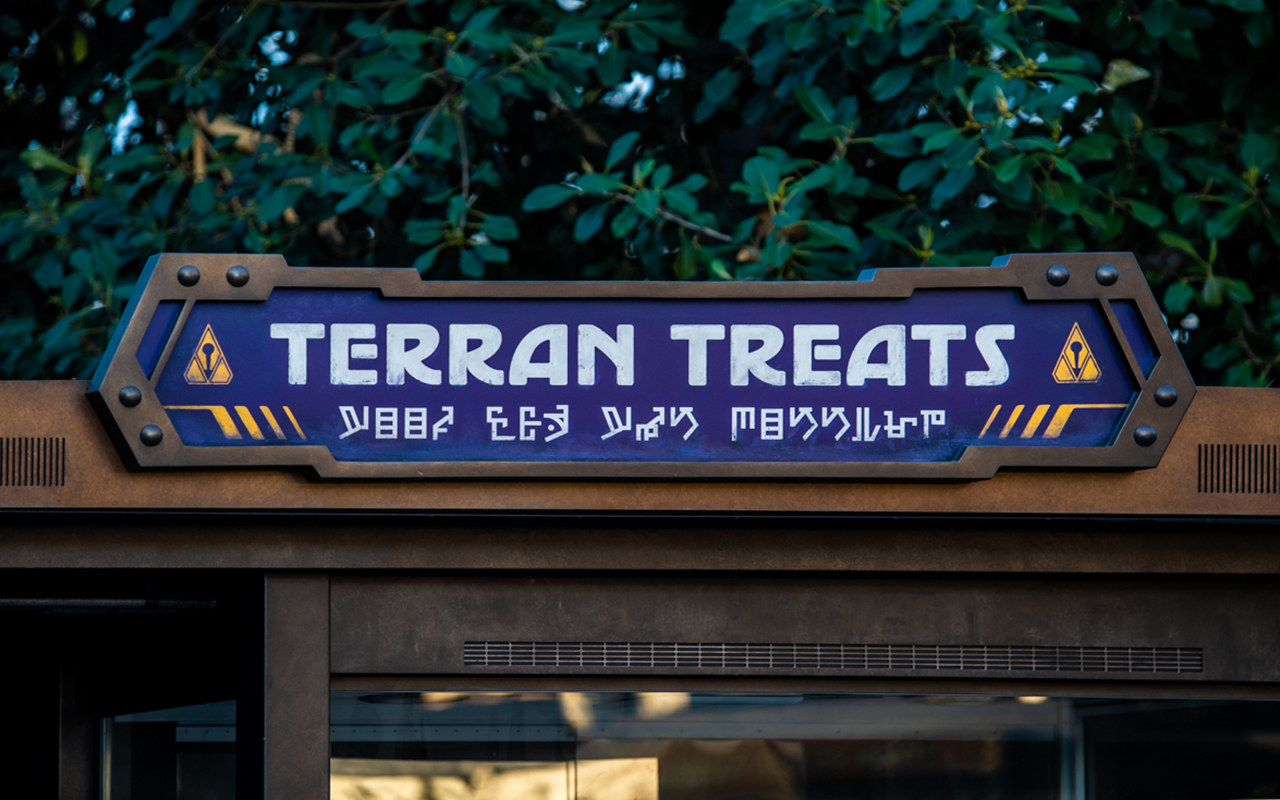 There are Sweet Spiral Ration Churros in "unique flavors."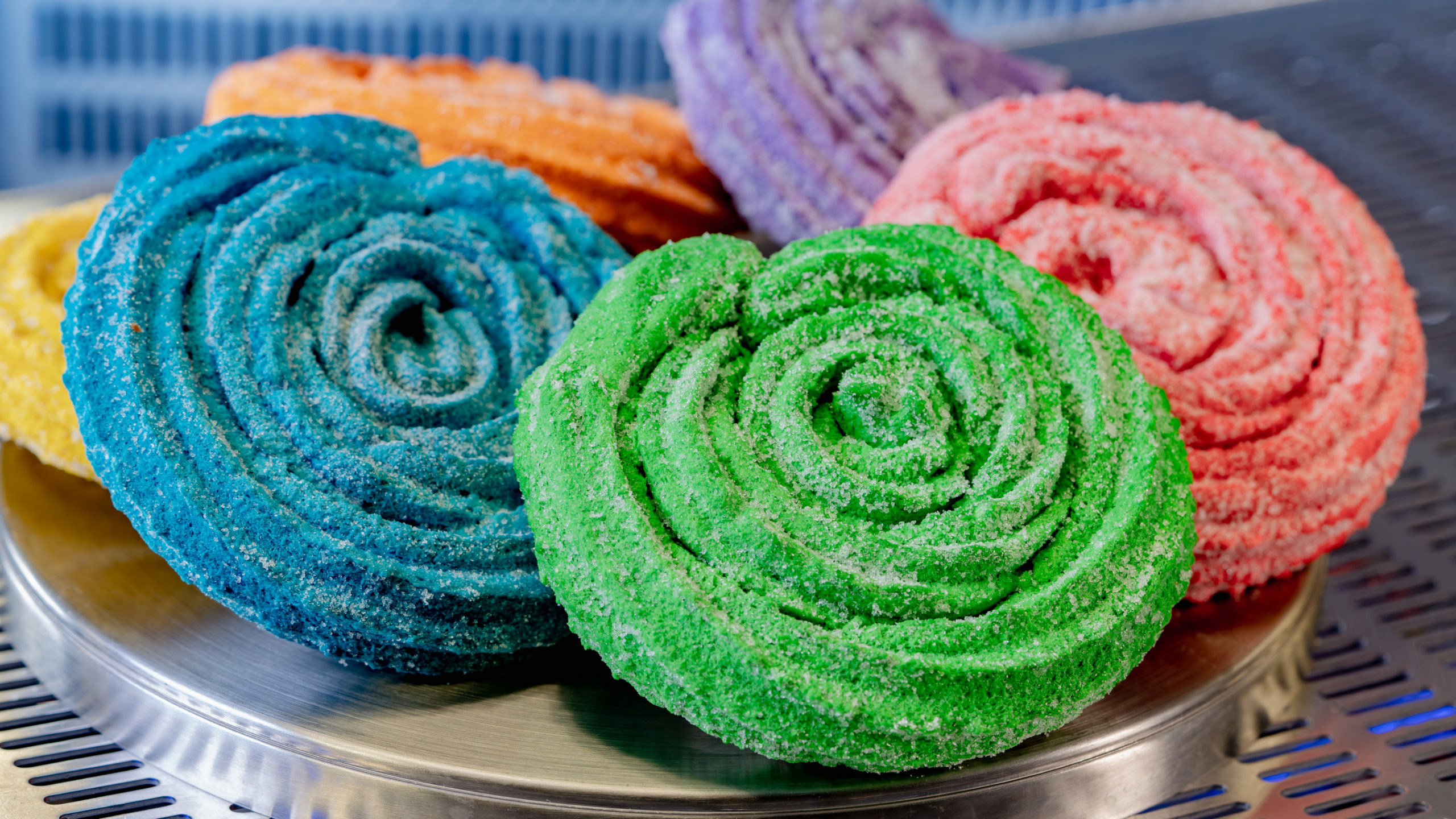 And the Cosmic Cream Orb, a crispy cream puff with whipped raspberry cheesecake mousse.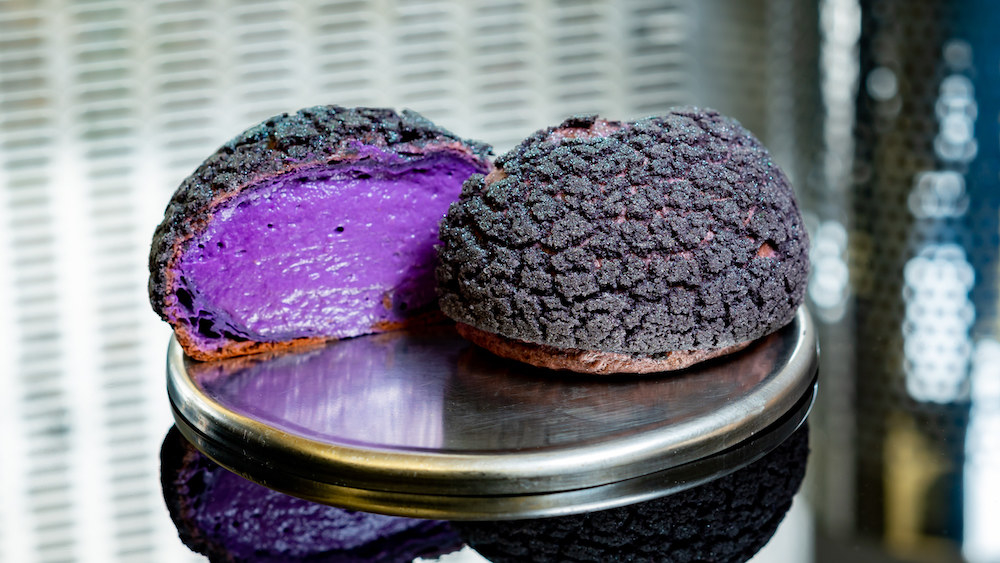 Avengers Campus officially opens June 4 at Disney California Adventure Park! Click here to purchase your tickets now.
Note: Per California state guidelines, Disneyland is currently operating at a limited capacity. Everyone attending this preview event was temperature screened, required to wear a mask, and practiced social distancing at all times. To learn more about Disneyland Resort's Phased Reopening, please visit their site.