Hi, Marvel and Disney fans! We're Brian and Crystal, and we were lucky enough to get a sneak peek at the brand-new Avengers Campus at Disney California Adventure Park!
One of the biggest attractions to open at Avengers Campus is WEB SLINGERS: A Spider-Man Adventure. And, of course, because it's Marvel, the ride is jam-packed with really great Easter eggs. Here's a look at just a few of the ones we spotted: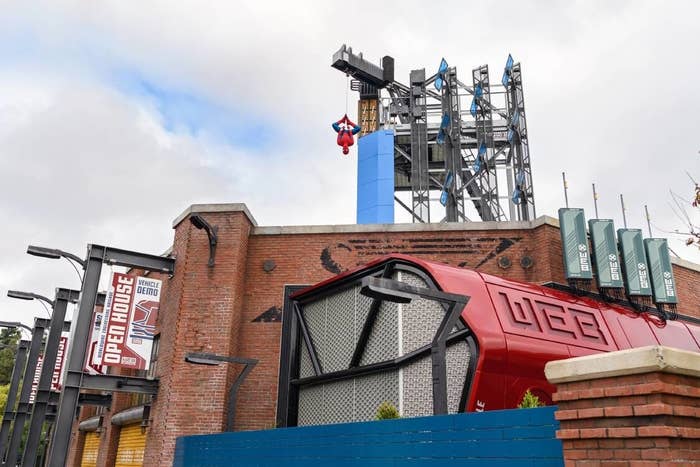 1.
WEB SLINGERS: A Spider-Man Adventure is located inside of a former Stark Motors assembly factory.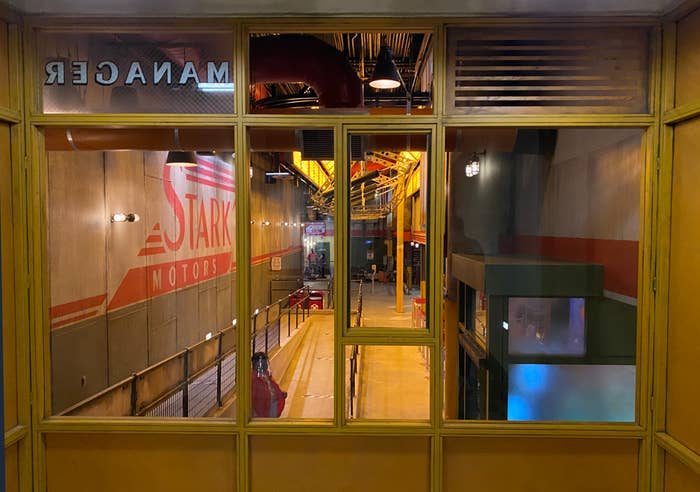 2.
There are subtle nods to its past both inside and out. You can see the old reserved parking spots for Howard Stark...
4.
There's even an old spout for gamma radiation outside which is a nod to Bruce Banner. He was experimenting with it before accidentally exposing himself to gamma radiation and turning himself into the Hulk: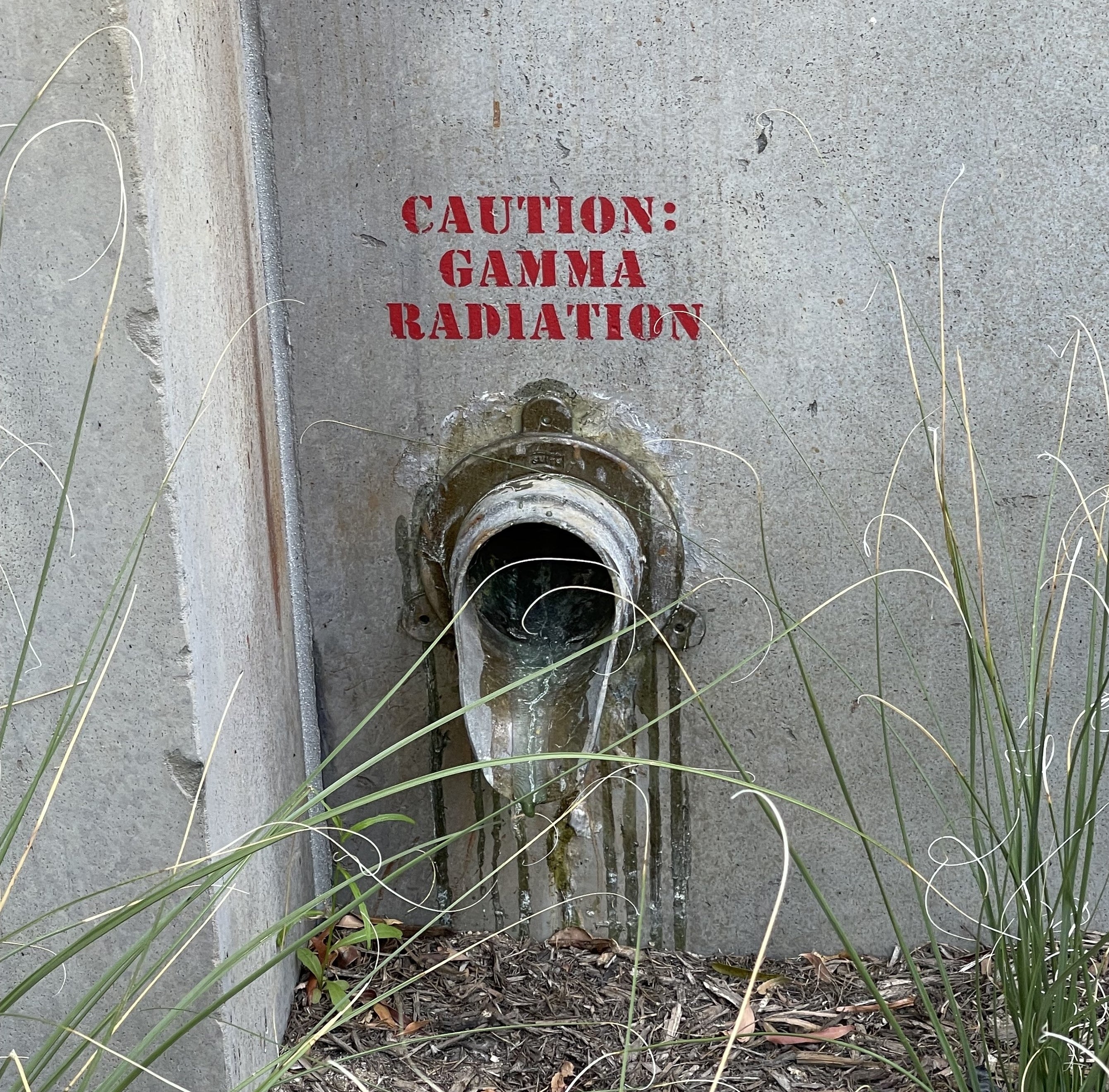 5.
On the side of WEB is a graffiti art wall, and if you look closely, you can see the signature of the artist who drew it: Miles Morales!!!
6.
Right as you enter the lobby of WEB is a photo of the engineers who helped design and put together the WEB Slinger vehicle, and one of them is, of course, Peter Parker:
7.
The other engineers who help put together the WEB Slinger are Onome, who has appeared in several different comics as a child prodigy and the daughter of a Wakandan engineer; Lunella Lafayette, a very young genius inventor from New York who befriended a dinosaur named Devil Dinosaur; Doreen Green — aka Squirrel Girl — who can talk to squirrels and in the comics became part of the New Avengers...
9.
There is also a photo of Peter, Lunella, and Doreen testing the Web Slinger: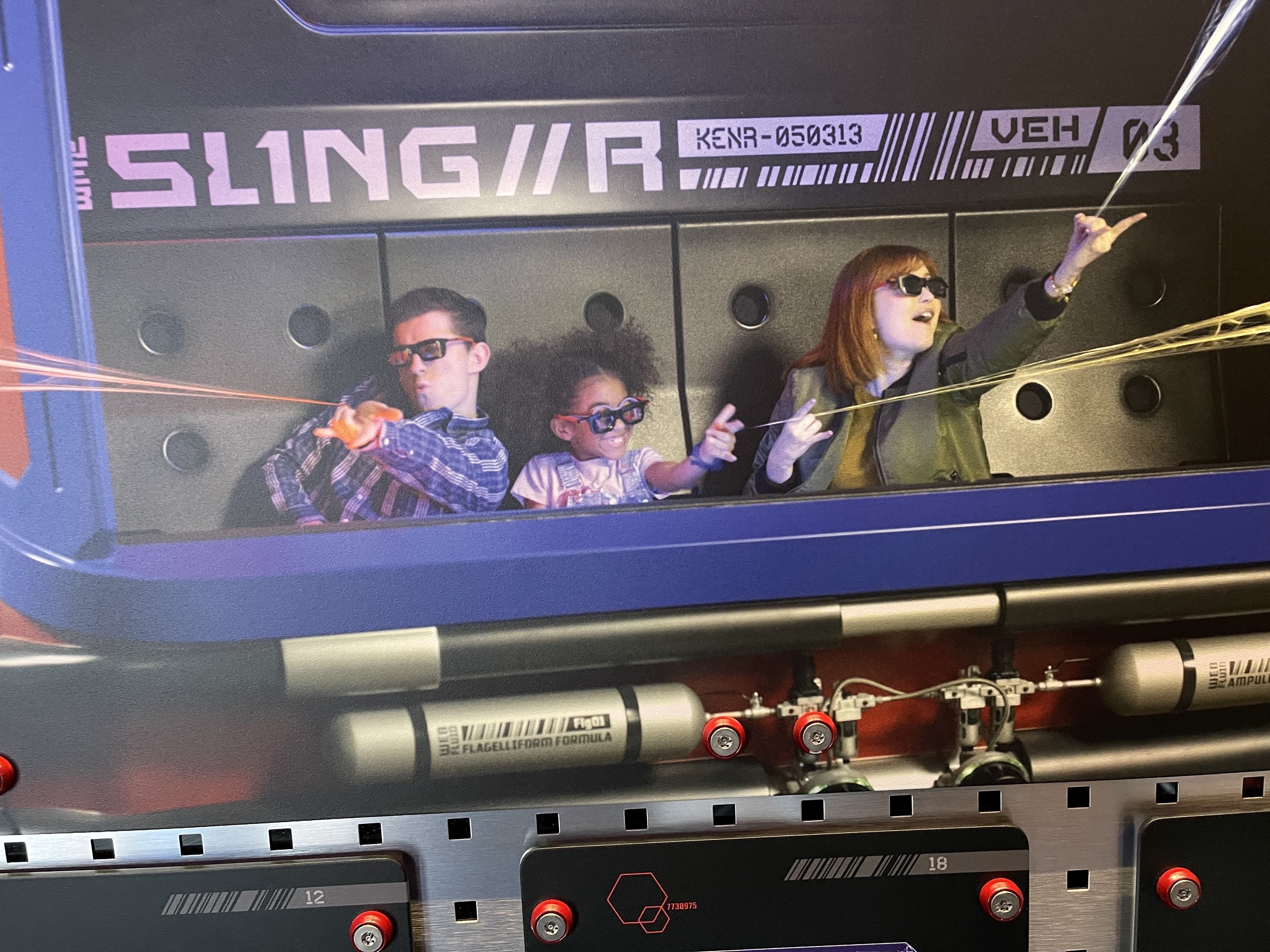 10.
Hidden among the items in the bike locker is a skateboard with the name of a band called the Mary Janes, which, of course, is a reference to Peter Parker's girlfriend, Mary Jane Watson: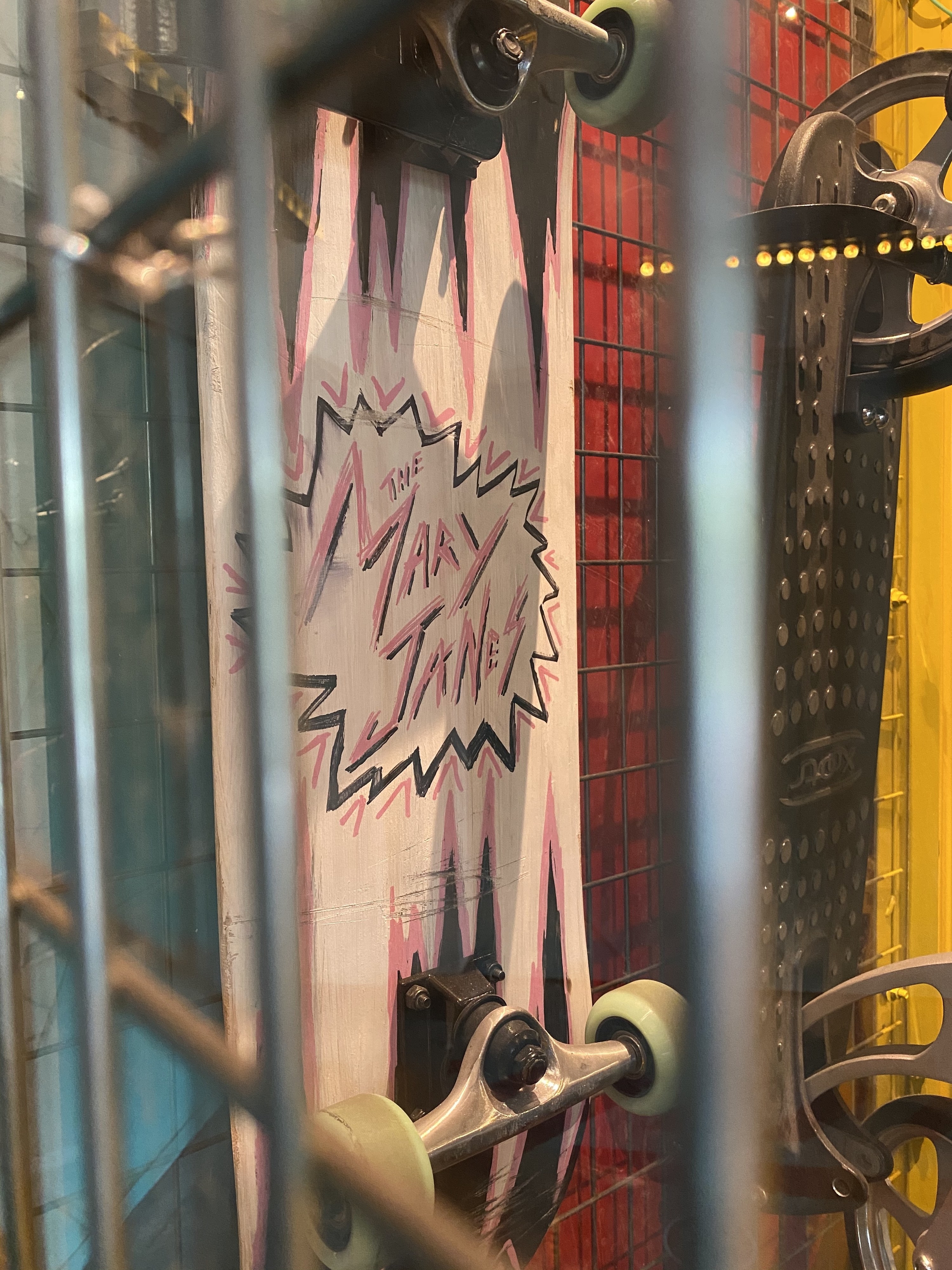 12.
There are also old ad posters for Stark Hovercars (which were first introduced in Captain America: The First Avenger):
13.
Inside of WEB's laboratory, hidden on a shelf, is a bottle of Monkey Joe's Nu-Glue, which is a reference to Monkey Joe, the first squirrel Doreen communicated with; WDI-1401, which is a nod to Walt Disney Imagineering*; Googam Goo Shoo, which is named after Googam, an alien who fought Doctor Strange; and lastly, Wal Rus Wipes, which is a reference to the Walrus, a Spider-Man villain: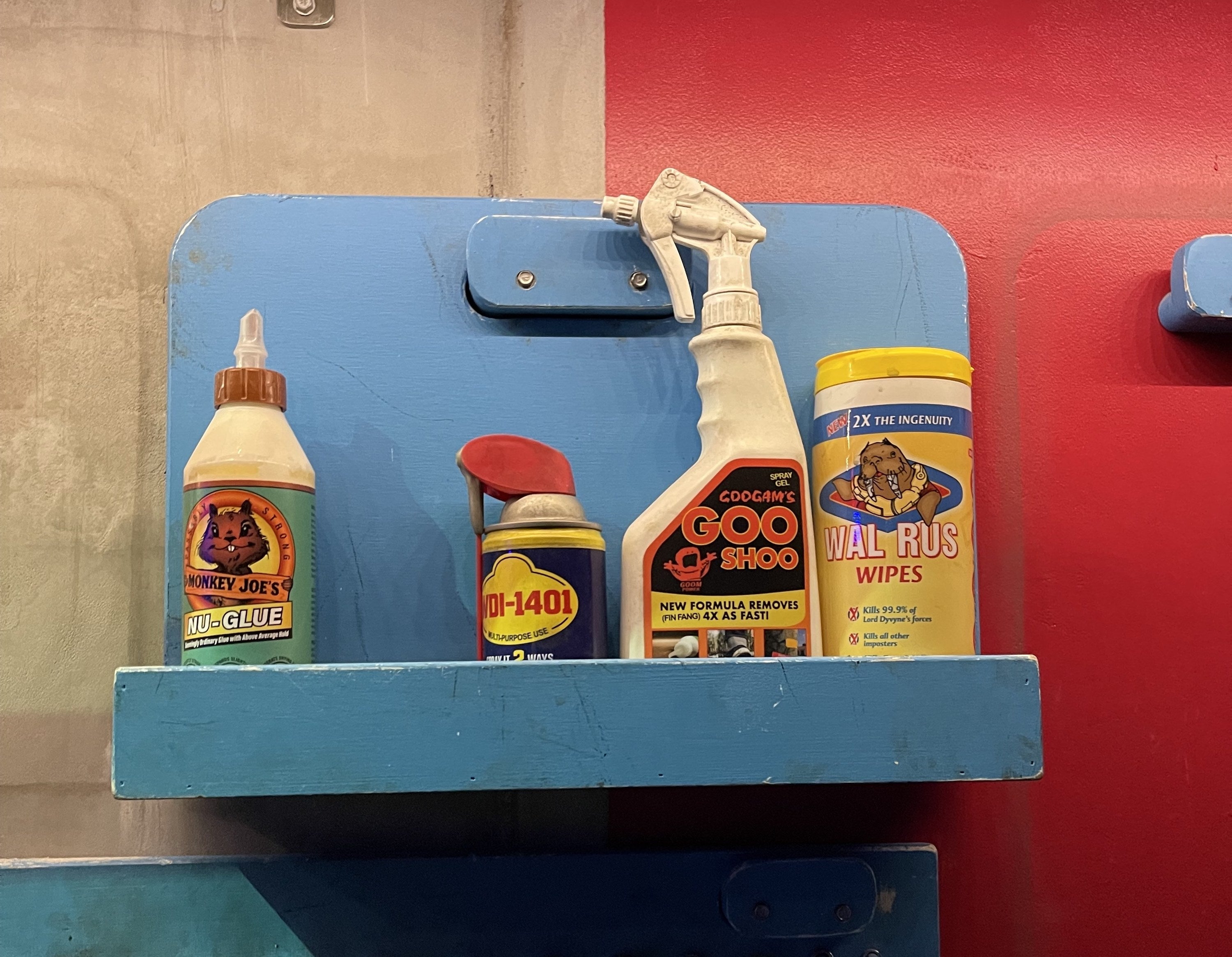 14.
And among the items in the claw machine in the laboratory are a Baymax from Big Hero 6 stuffed animal, a Groot and a Thor Funko Pop!, and an alien from Toy Story toy: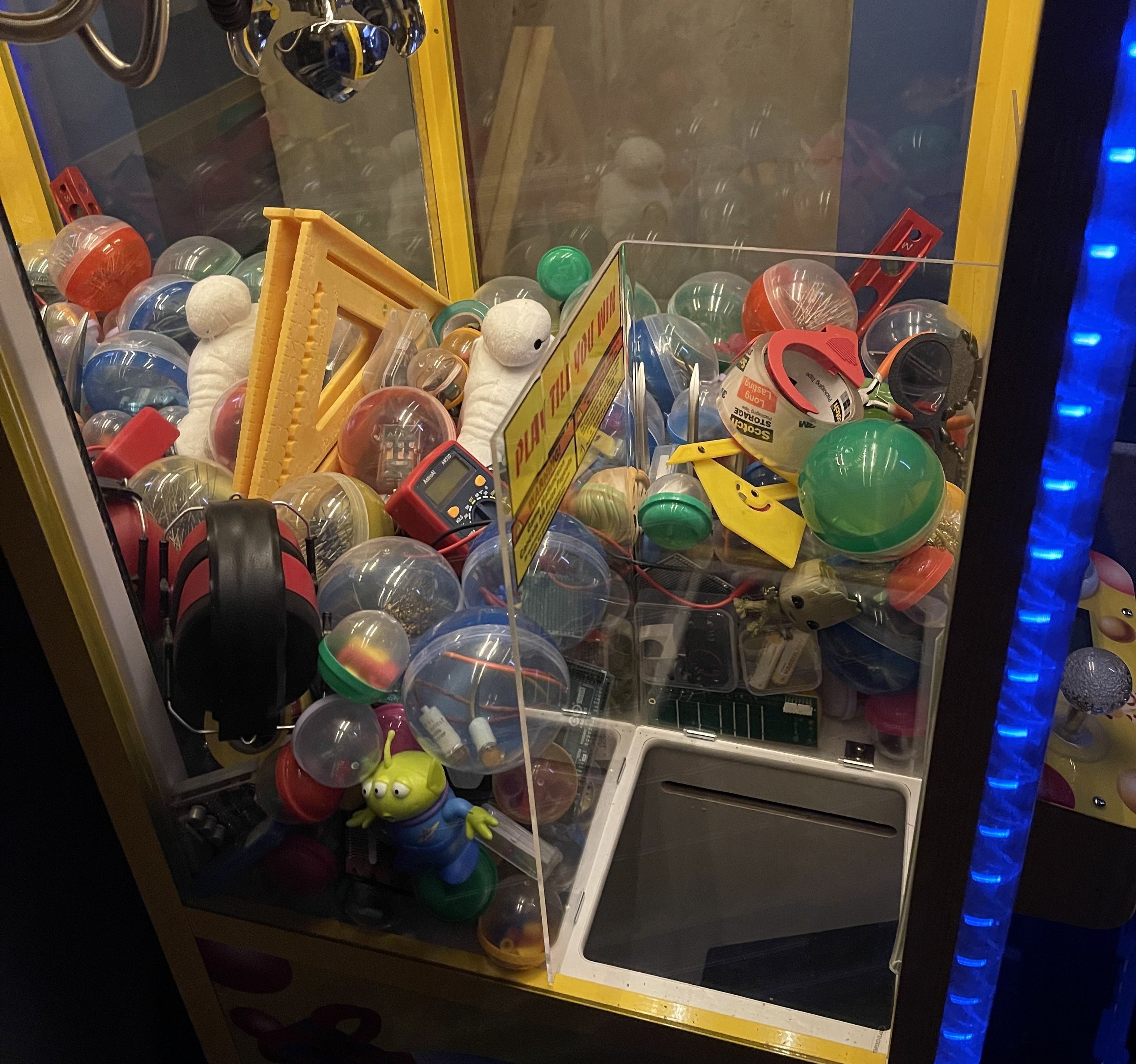 15.
When Peter starts talking about the Spider-Bots* in the laboratory, he is standing next to a lamp that pays homage to Pixar's Luxo Jr.
16.
There's a sticky note in the lab that has a potential name for a Spider-Man-themed Mr. Potato Head, "SPUDer-Man."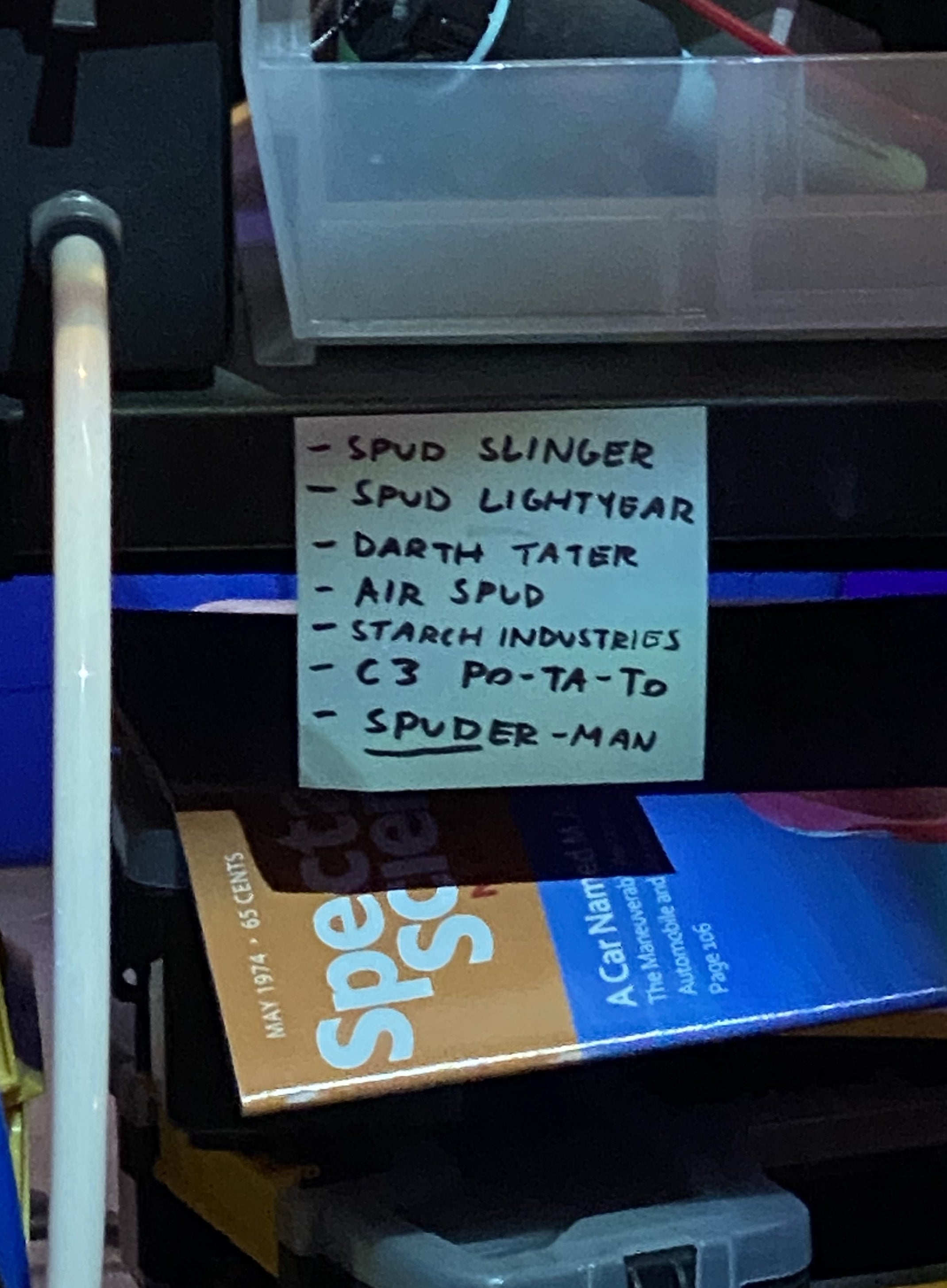 17.
Right below the lamp and the Spider-Bot are two old pizza boxes from Lucky Dog's Pizza, which is a reference to Lucky the Pizza Dog: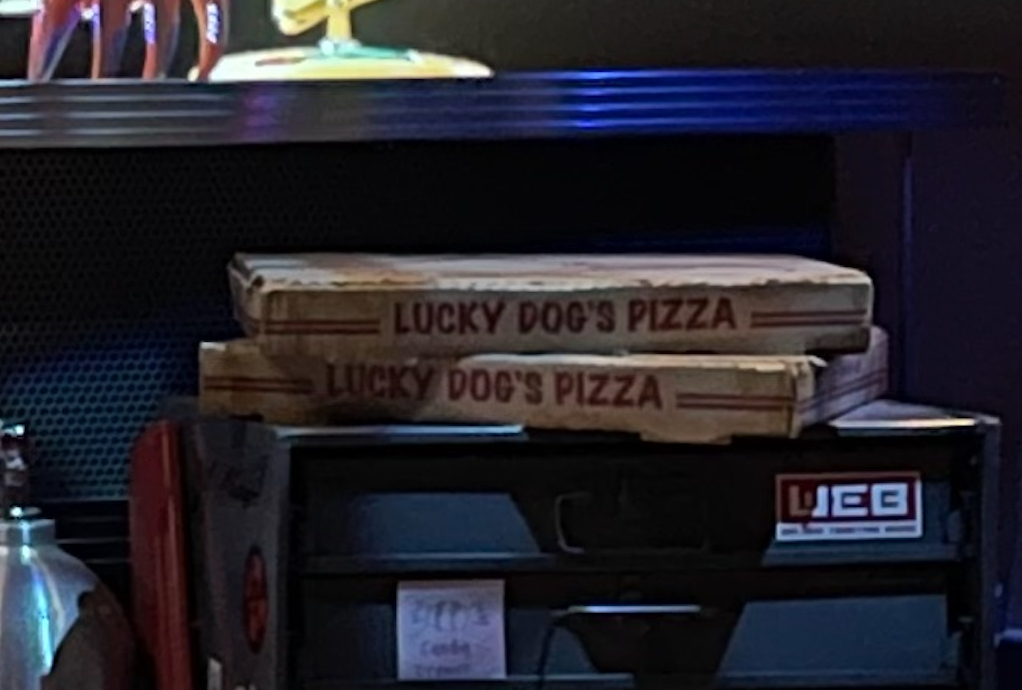 Once you leave the laboratory, you're greeted with an enclosed bulletin board that is chock-full of Easter eggs: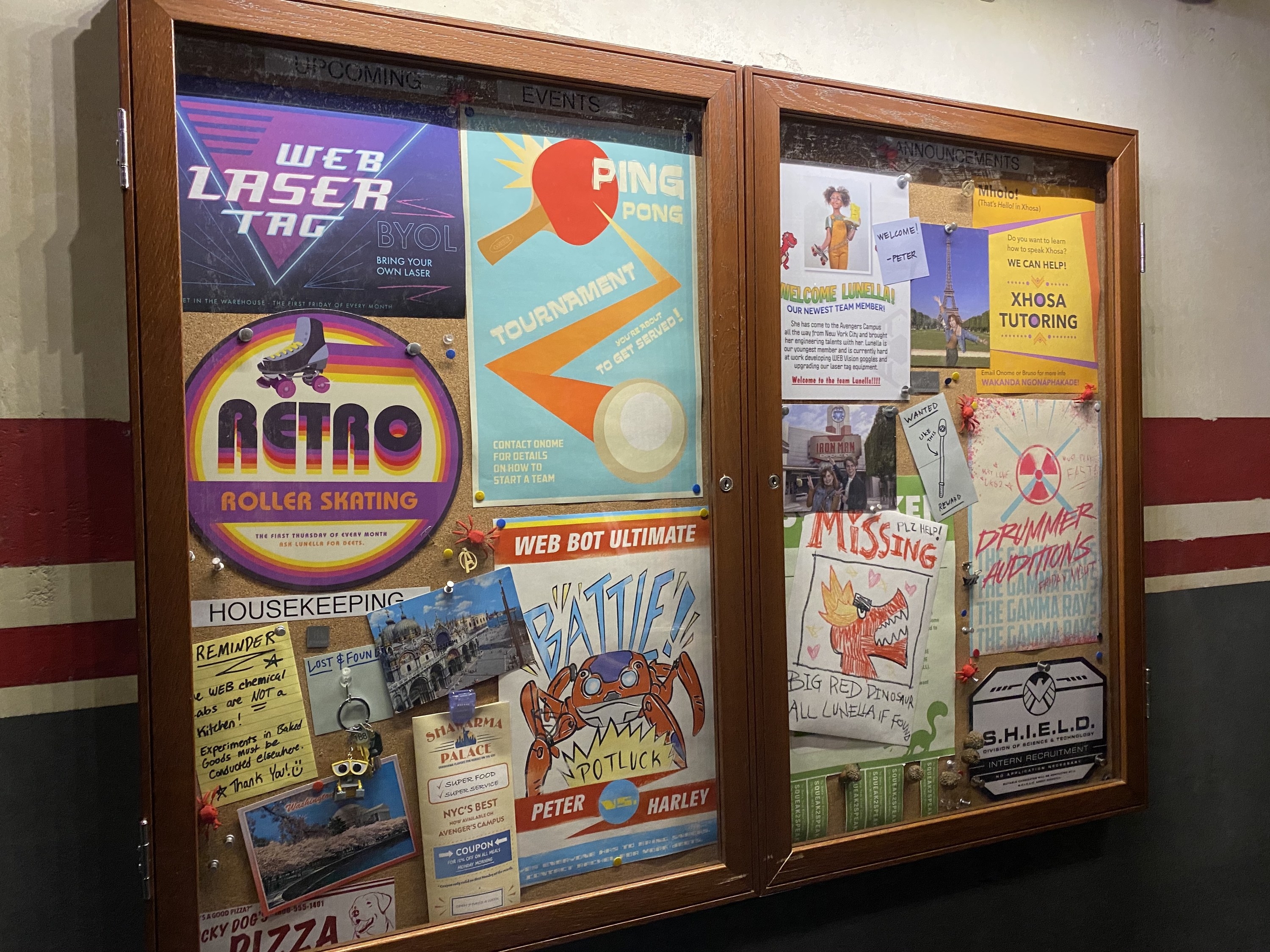 18.
Hanging inside the board is a WALL-E keychain that has been found. But "lost & found" is a reference to "WALL-E: Lost and Found," a short that aired as part of the Disney+ series, Pixar: In Real Life:
19.
Pinned next to the WALL-E keychain are two postcards, one of the Jefferson Memorial in Washington, DC and one of St. Mark's Basilica in Venice. The postcards are a reference to two of the cites Peter traveled to — DC in Spider-Man: Homecoming and Venice in Far From Home:
20.
On the other side is a flyer for Xhosa lessons, which is a South African language that is also the official language of Wakanda. Onome is the one offering the lessons along with Bruno (this is a reference to Bruno Carrelli, a friend of Ms. Marvel).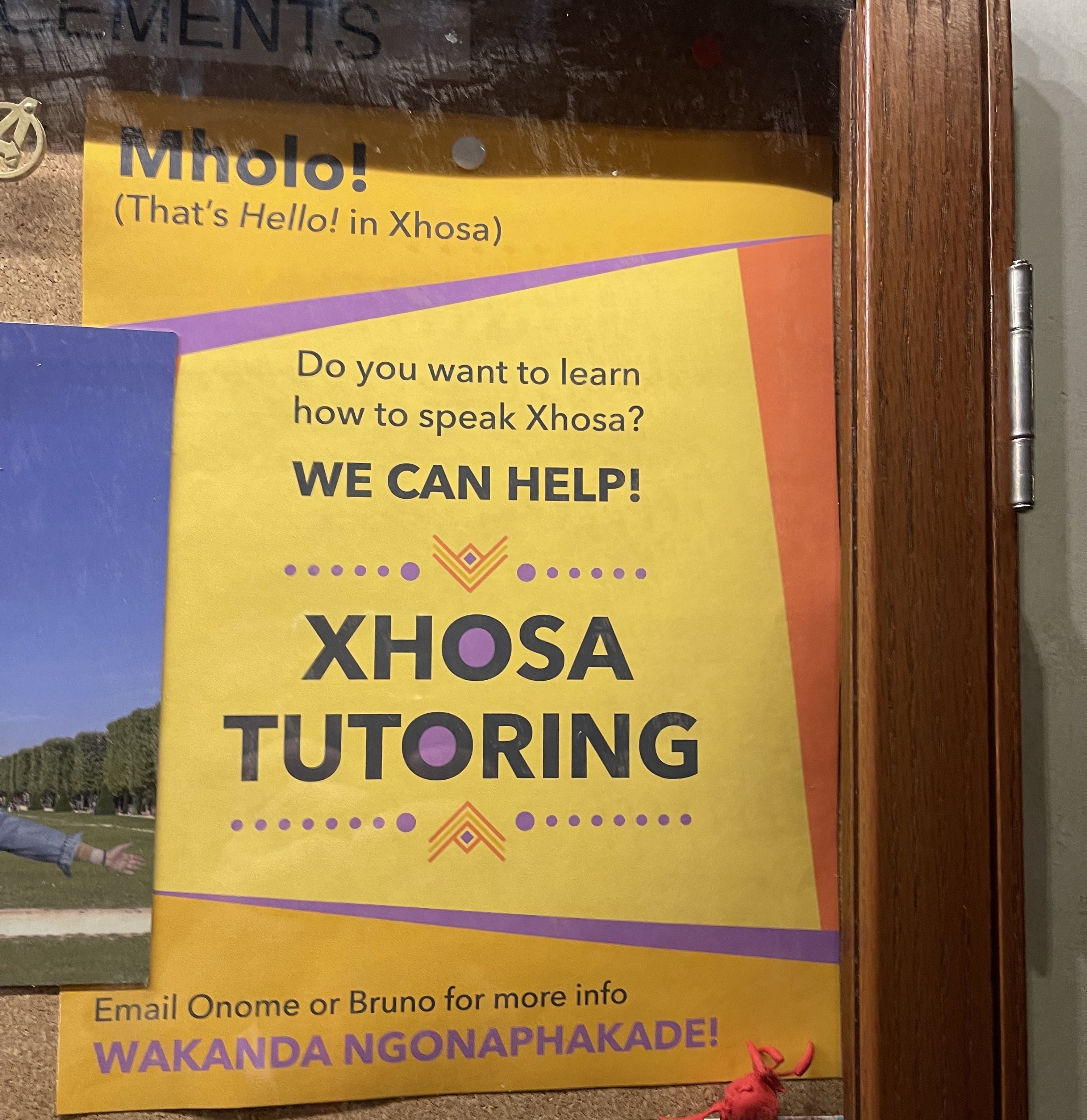 21.
There are two photos hanging on the board. One is of Doreen (in her Squirrel Girl costume) and Harley in front of the Iron Man Experience at Hong Kong Disneyland, and the other is just of Doreen in front of the Eiffel Tower in Paris. This is a nod to the fact that Avengers Campuses are coming to both Hong Kong Disneyland and Disneyland Paris:
22.
Underneath the pic of Doreen and Harley is a missing flyer from Lunella, who has lost Devil Dinosaur: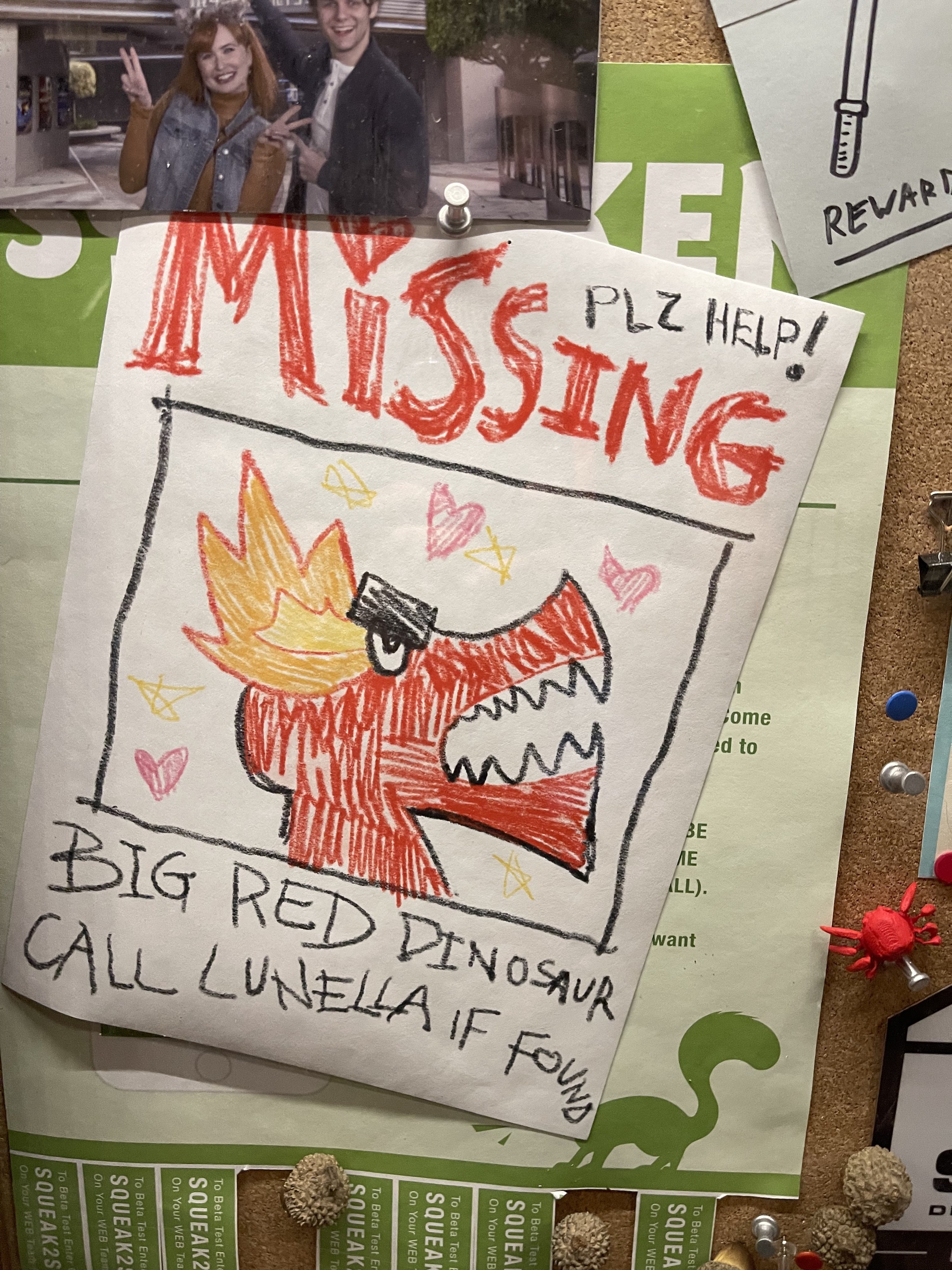 23.
Doreen appears to be testing an app that allows people to understand and talk to squirrels: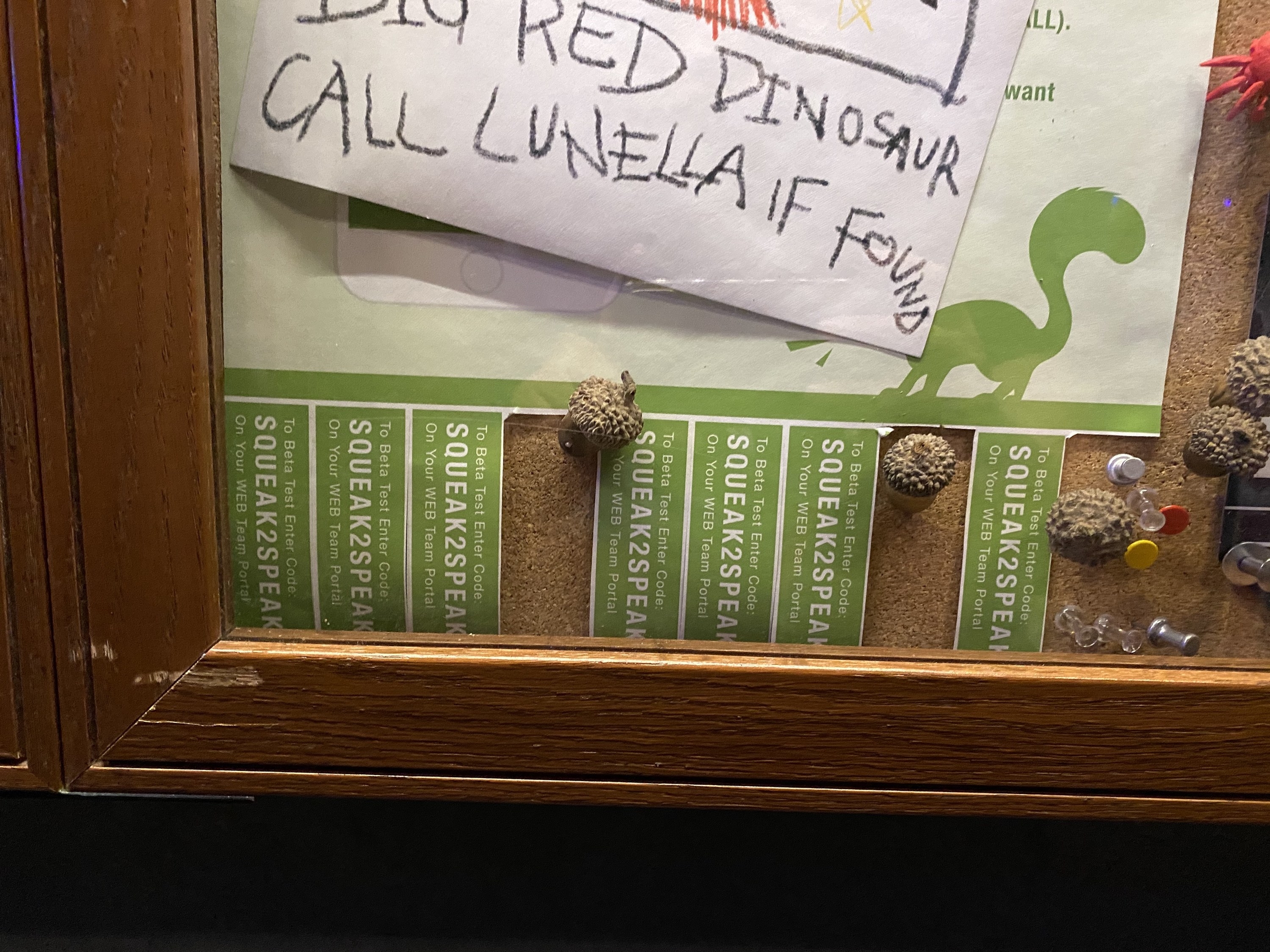 24.
And also on the bulletin board was this card for S.H.I.E.L.D. internships, which notes that they contact candidates directly if they qualify: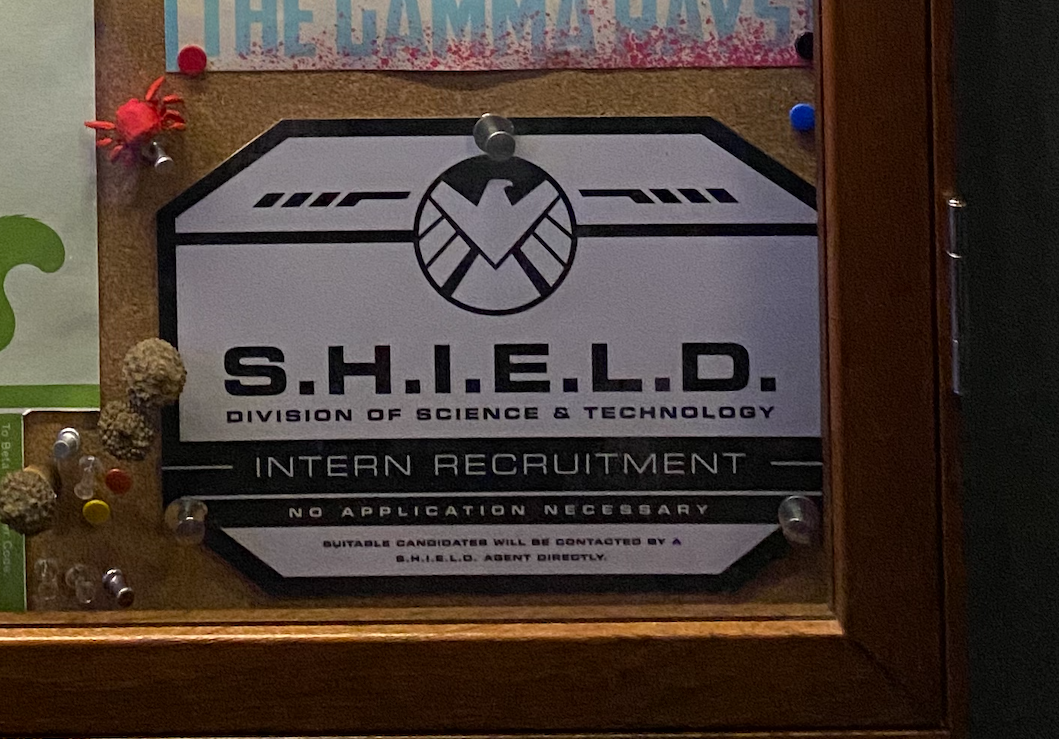 25.
There is a row of lockers for each of the inventors working at WEB — and they're decorated to reflect all of their personalities. Like Miles, who has his painted very artistically, while Harley has his paying homage to Iron Man: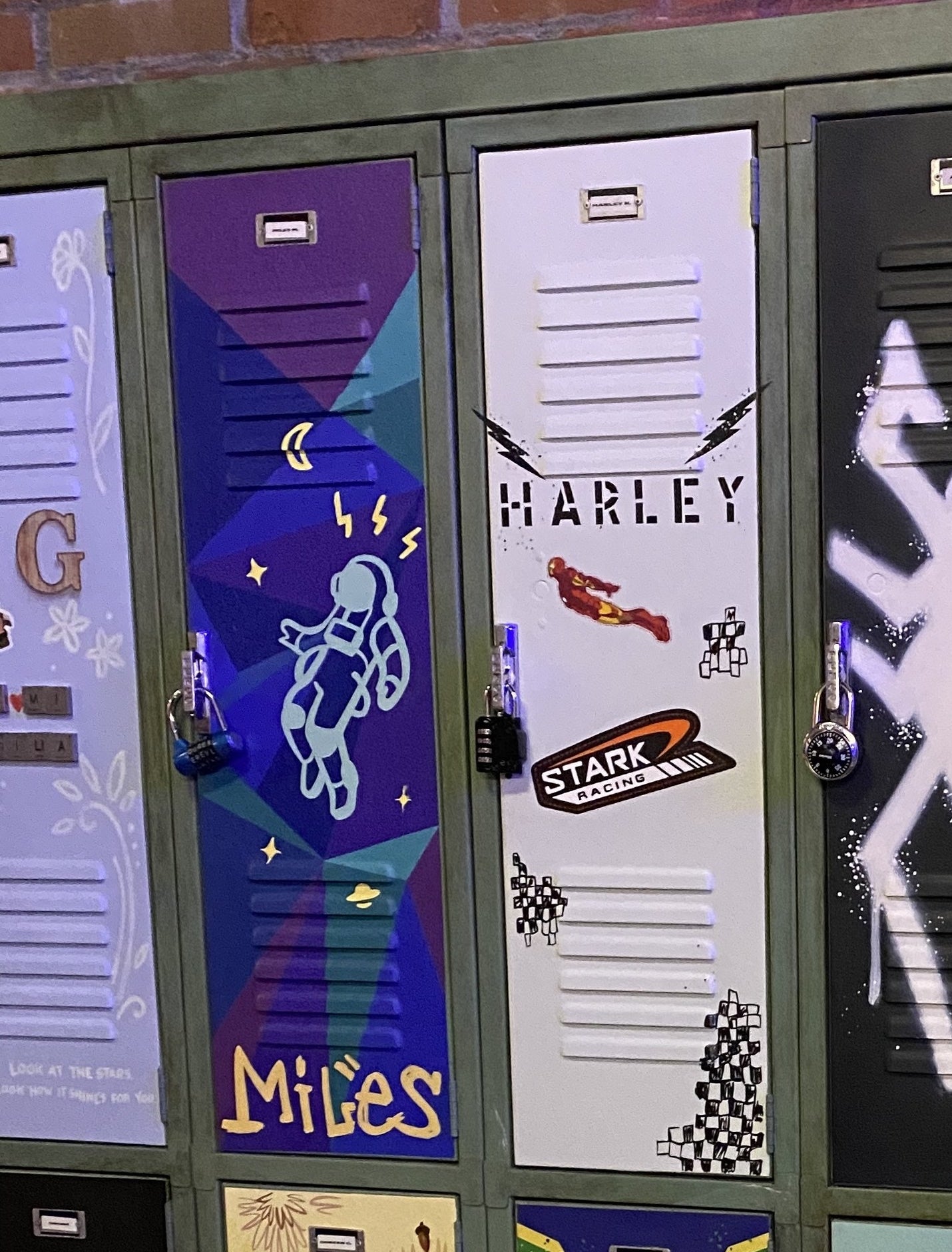 26.
Cassie Lang (aka Ant-Man's daughter) has an ant crossing sign sticker on her locker...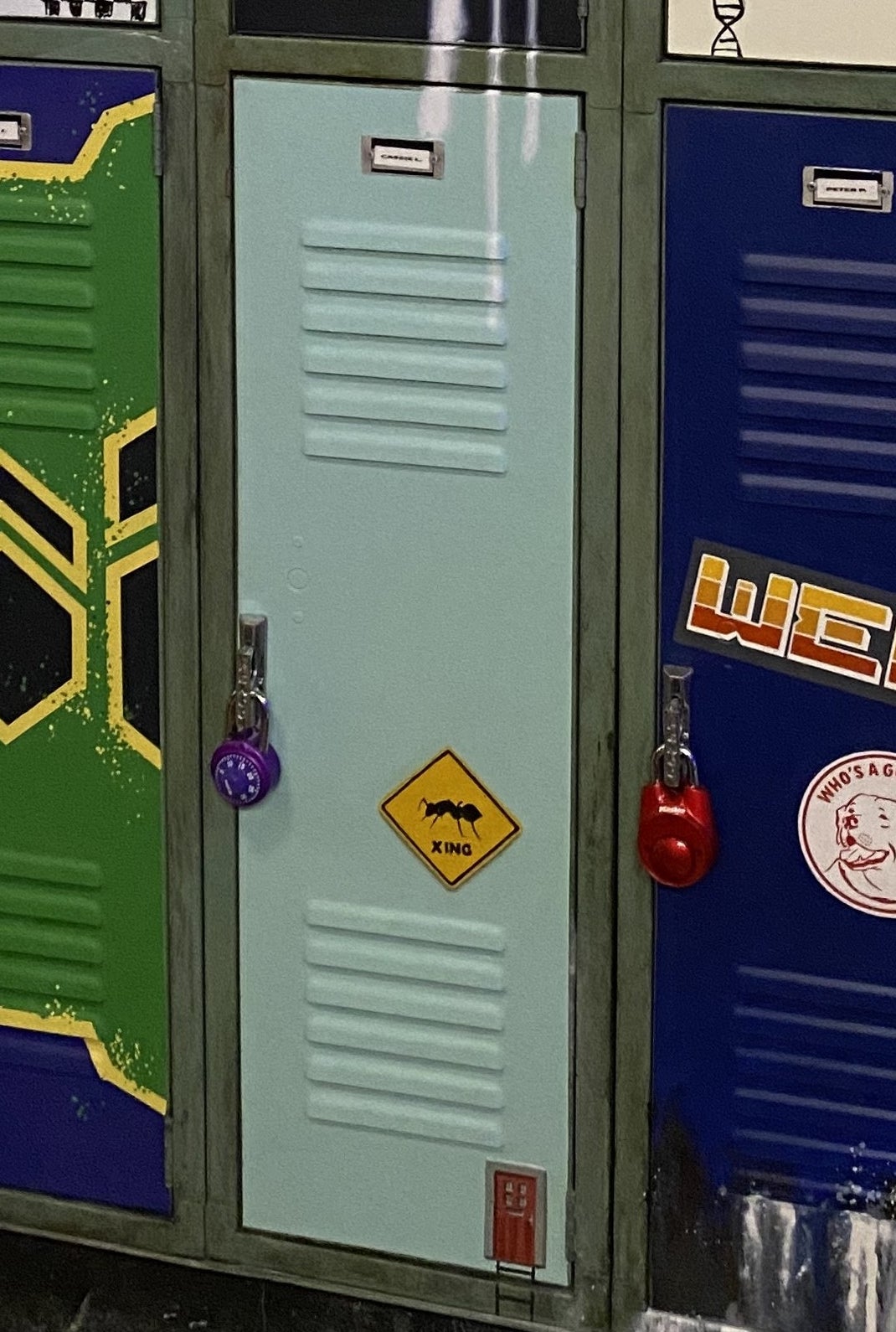 ...and also a little tiny door and ladder painted onto it: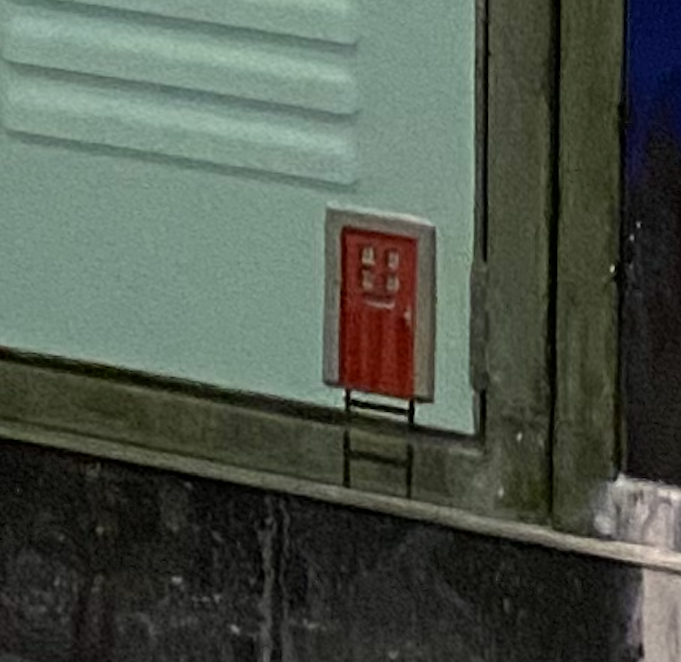 27.
And Peter's locker is painted blue and has a red lock as a nod to the color scheme of his Spider-Man costume. The locker also shows signs that something clearly exploded inside of it: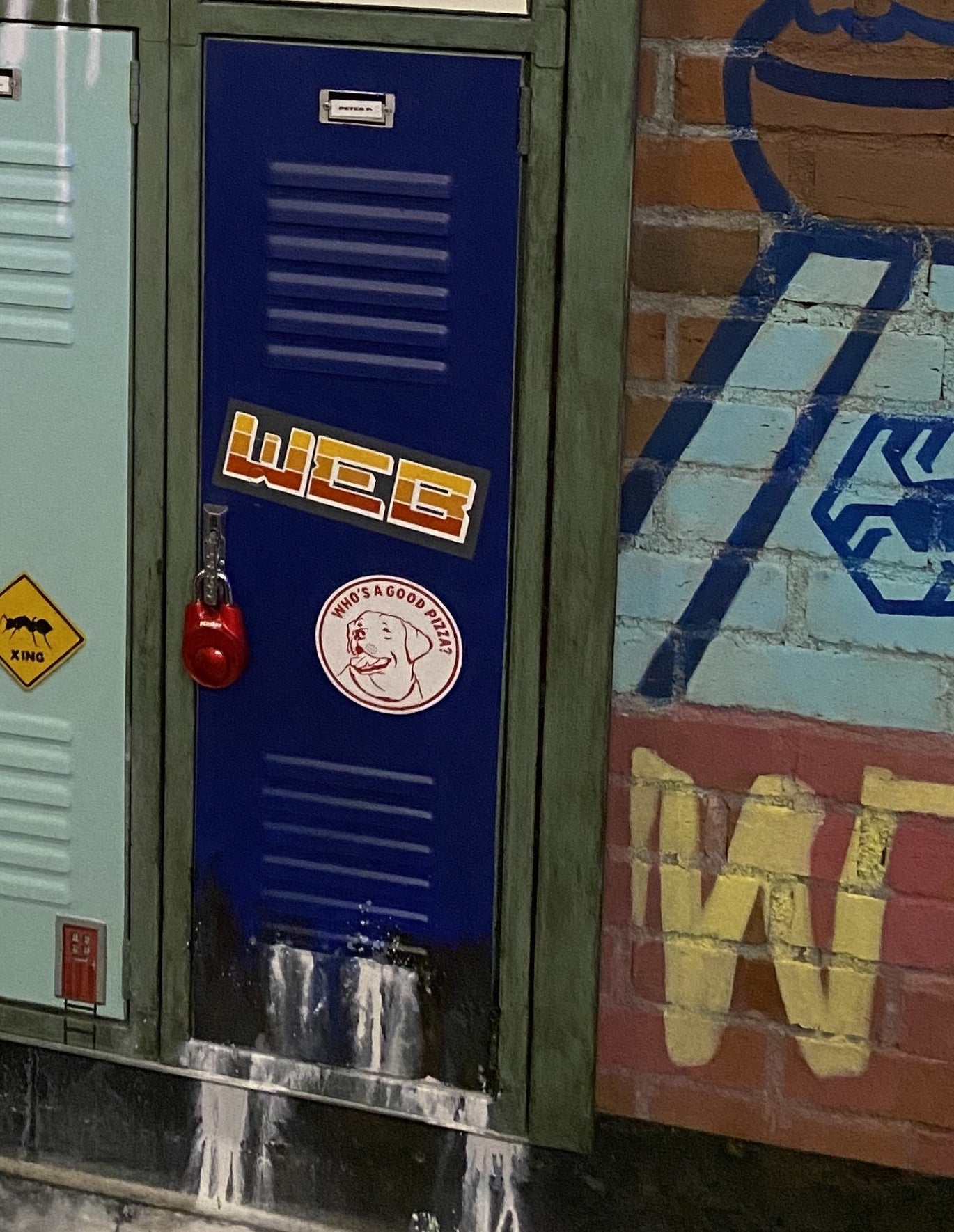 28.
Further inside is the old Stark Motors punch clock, which is stopped at 6:16 — this is a reference to Earth-616 (aka the Earth the current MCU takes place in):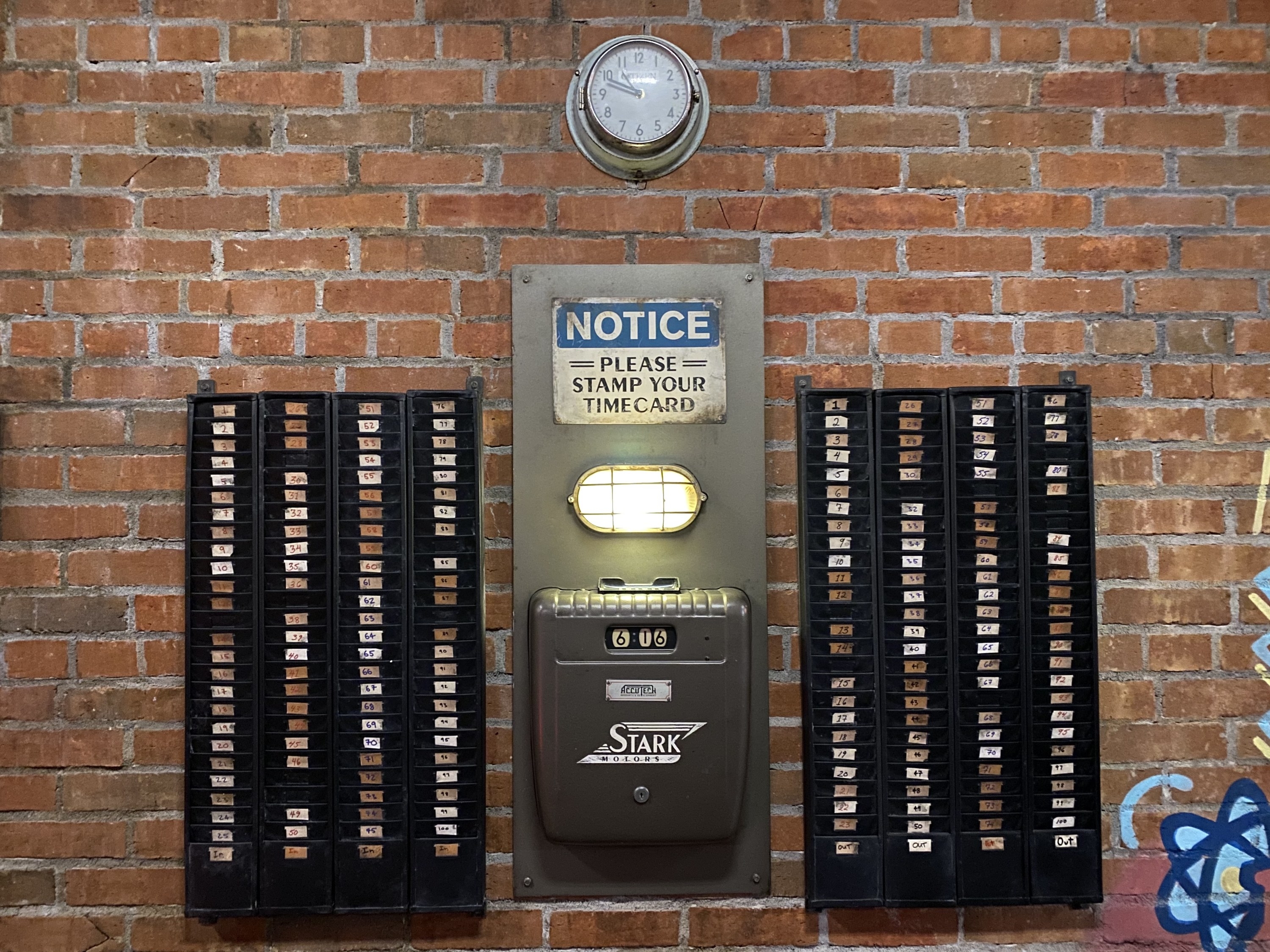 29.
And a sign on the wall says it's been 39 days without a potato gun malfunction. This is a reference to the potato gun that Harley created and approached Tony with when he thought he was an intruder in Iron Man 3:
30.
The ride itself contains a TON of Easter eggs, too. Like the Cold War–era Soviet tank Hank Pym stole (and then shrunk down to a keychain) in Ant-Man...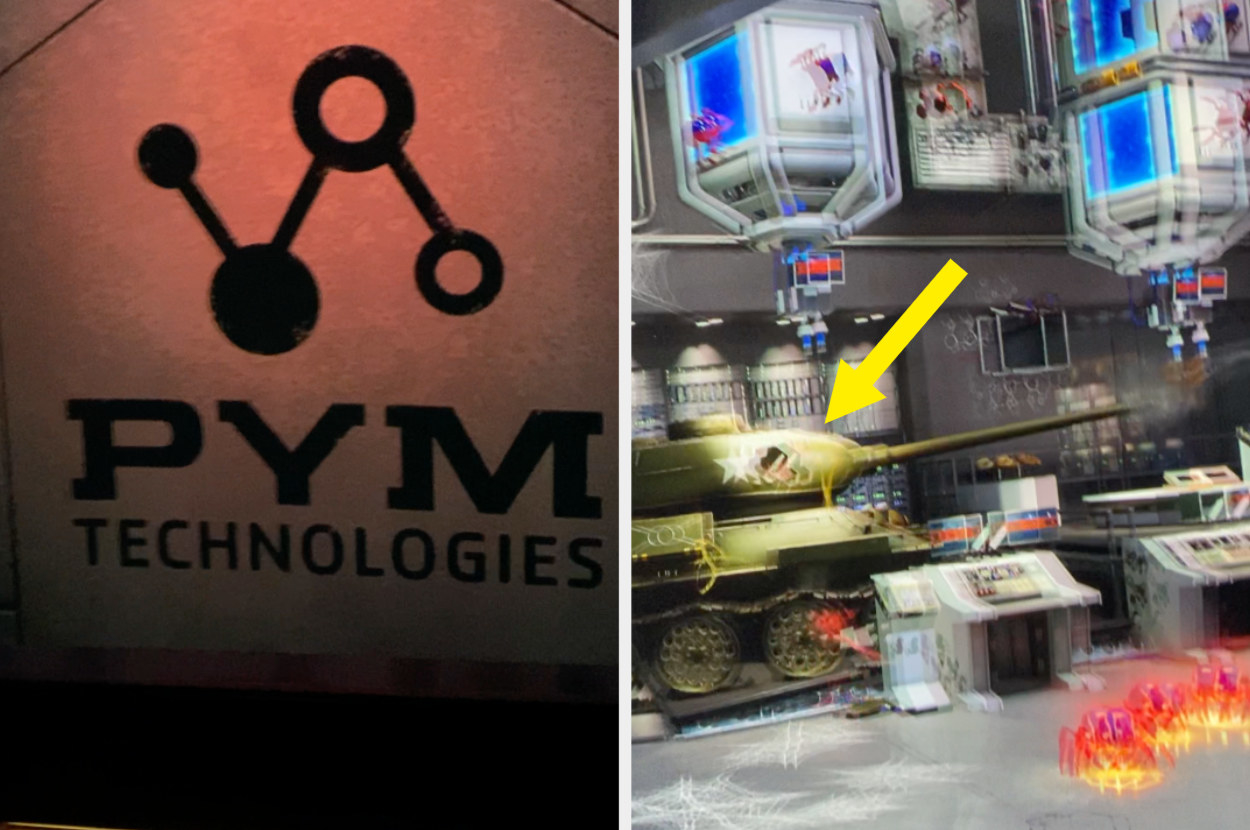 31.
...and Thor's iconic weapon Stormbreaker from Infinity War.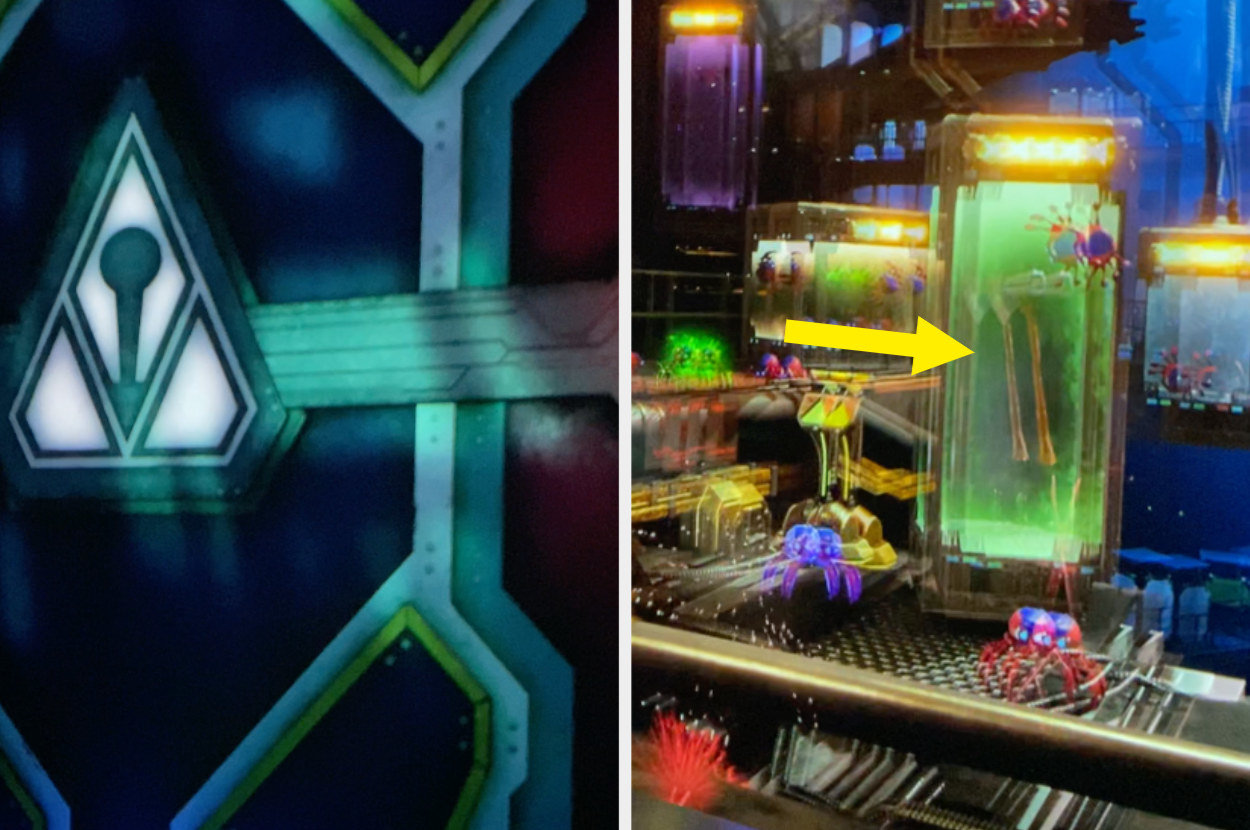 And that's just the tip of the iceberg! To see all the Easter eggs for yourself IRL, book your tickets for Disney California Adventure Park now. Avengers Campus officially opens on June 4!