1.
Their jersey looks like a perfect summer sky. 3.
And they go ALL out in the stadium, so even if the game is boring you'll have something to entertain you. 4.
Also, they are the most passionate so you'll see a lot of exaggerated suffering. 5.
Their first World Cup appearance was in 1930, and since then they've been in 15 of them. 6.
They know what it takes to win a title: They've won twice, one in 1978 and in 1986.
7.
Historically this is the best soccer player ever. 8.
There's never a dull moment when Argentina is playing, like when this controversial goal happened.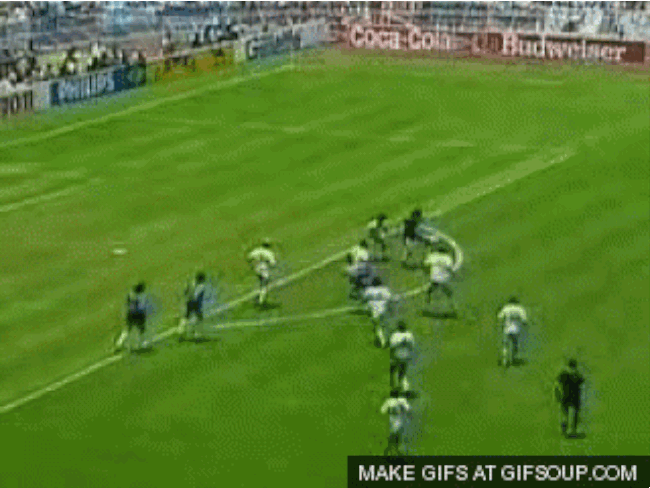 For real though, who else can do this and look so chill? 10.
Their current coach, Alejandro Sabella, has his eyes on the prize.
11.
This year they are part of Group F which means they have FANTASTIC chances of moving forward. 12.
The star of the team is Lionel Messi. He also rules the world. He also has the most perfect wink and thumbs up face. For real, he's the best. 13.
He also loves doing things like this to his opponents, so keep you eyes wide open not to miss a thing. 14.
But with this guy in the field next to Messi you're in for a treat. They're so ready to score some goals. 15.
And lets not forget about Pocho Lavezzi. 16.
Their classic rivals are Brazil, Germany and England, all of which would make epic World Cup battles. 17.
There's chances that they meet with Brazil in the finals and that would be the ~best~ match to watch.