Just 15 Things To Make Your Pet Turtle Happy
These products will help your turtle come out of its shell and start living the good life.
We hope you love the products we recommend! All of them were independently selected by our editors. Just so you know, BuzzFeed collects a share of sales and/or other compensation from the links on this page. Oh, and FYI — prices are accurate and items in stock as of time of publication.
1.
A small turtle tank perfect for a baby turtle because it has it all: a swimming area, a ramp for your turtle to head to dry land, a basking platform, and two small built-in bowls for food.
2.
A "floating island" that your turtle can climb on top of when they want to bask in their lamp's glow. Don't worry: it attaches to the side of the tank so your turtle will feel comfortable chilling out for hours.
3.
Or this sleek minimalist basking platform with a built-in ramp to help your favorite reptile onto the flat surface. It also has a small compartment to place your turtle's food in. Relaxing and snacking at the same time? Truly a turtle's dream.
4.
A decorative plant to place in your turtle's tank so they feel like they're swimming around their natural habit.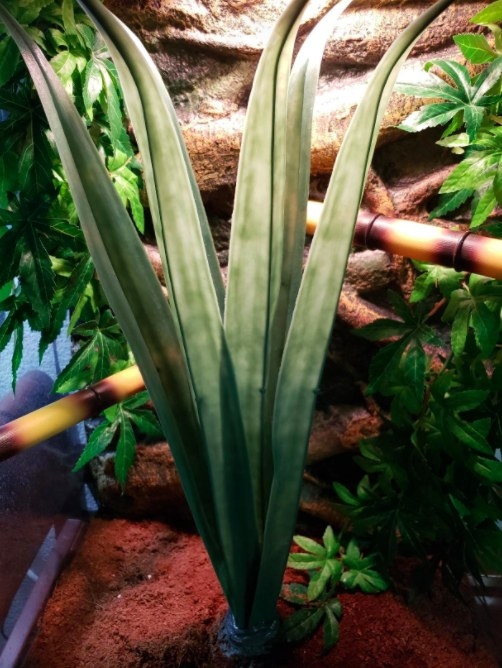 5.
A bottle of sludge destroyer that breaks down waste and debris and keeps your turtle's tank clean, therefore helping them live a longer and healthier life.
6.
A fluorescent tropical terrarium lightbulb with a high UVB output that helps your turtle produce vitamin D3.
7.
A bottle of floating turtle pellets made with Gammarus shrimp and fortified with vitamins and minerals so your turtle can maintain a healthy diet.
8.
A ramp with friction grip tape so your turtle doesn't slip while heading up to the basking platform. It's also adjustable so you can customize it to your tank's size.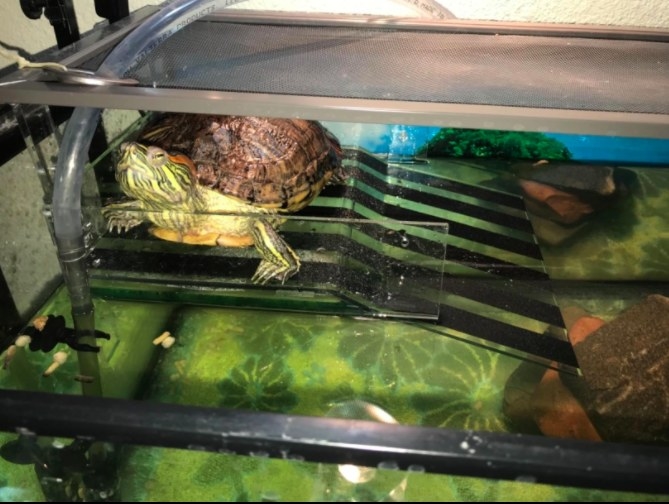 9.
A pack of natural-looking aquarium gravel so the bottom of your turtle's tank looks just like the bottom of the river. It'll make them feel right at home!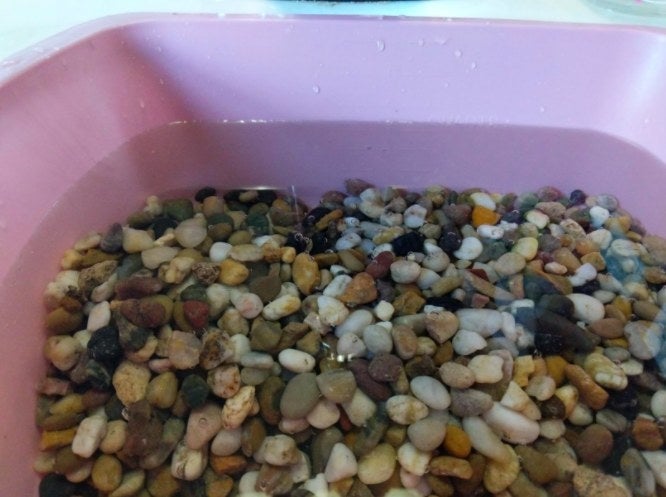 10.
A turtle tank that's much more lightweight than traditional tanks. It has a clear front panel so you can see what your turtle's up to and a mesh top that can be removed if you want to add a reptile lamp.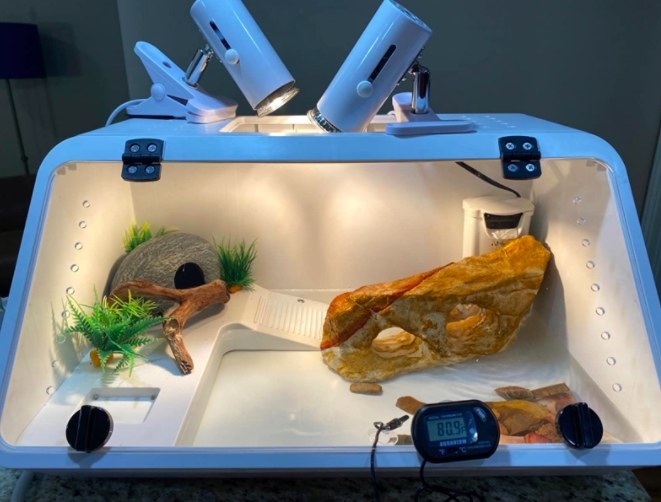 11.
A set of two clip-on reptile lights so your turtle can feel like it's basking in the sunlight all day. The UVA light literally keeps your turtle happy because it helps regulate mood swings, and the UVB light keeps their bones strong.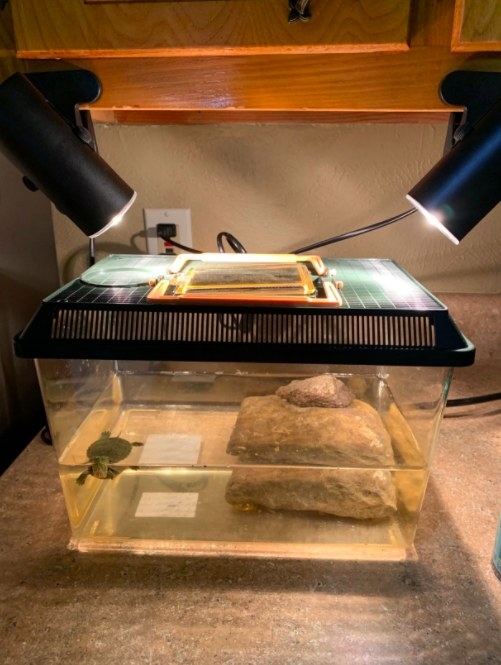 12.
A pack of dehydrated river shrimp that make a great protein source for your turtle. Give them a few of these with every meal, and start watching them grow big and strong.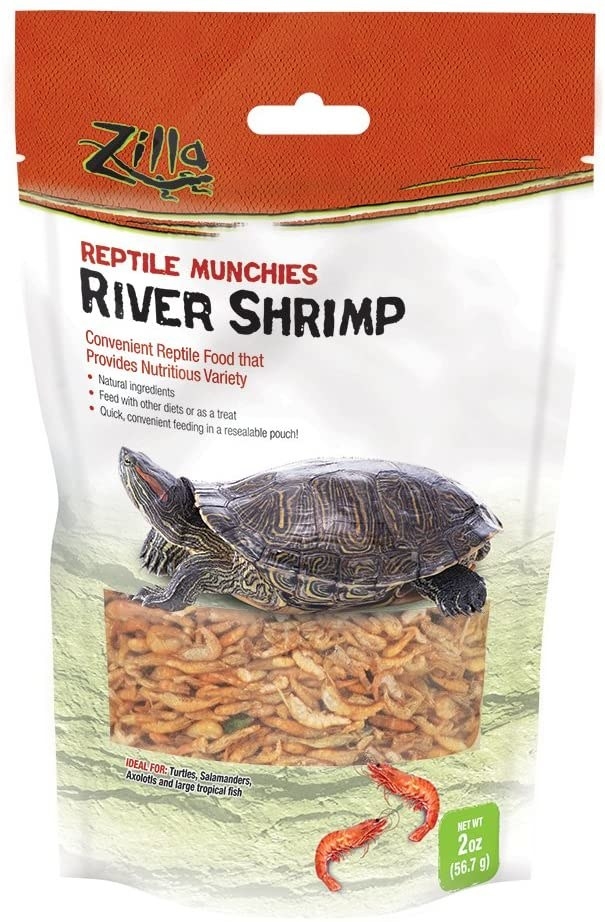 13.
A pack of fake vines to place all over your turtle's tank to make it feel as homey as possible. The vines come with suction cups to attach them to the side of the tank.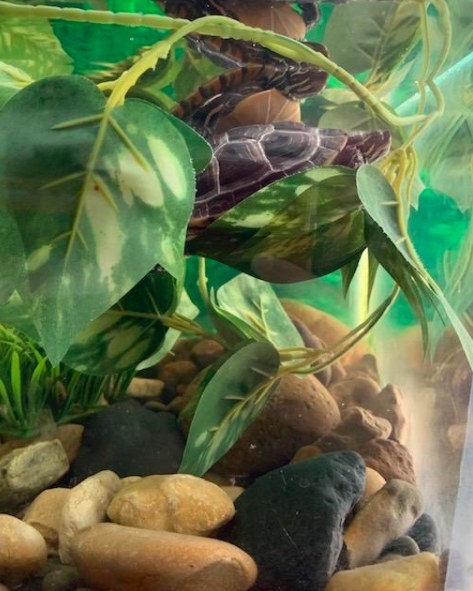 14.
A slow-dissolving conditioner that helps control the growth of disease-causing organisms that could harm your turtle. Bonus: each sulfa block lasts up to two months.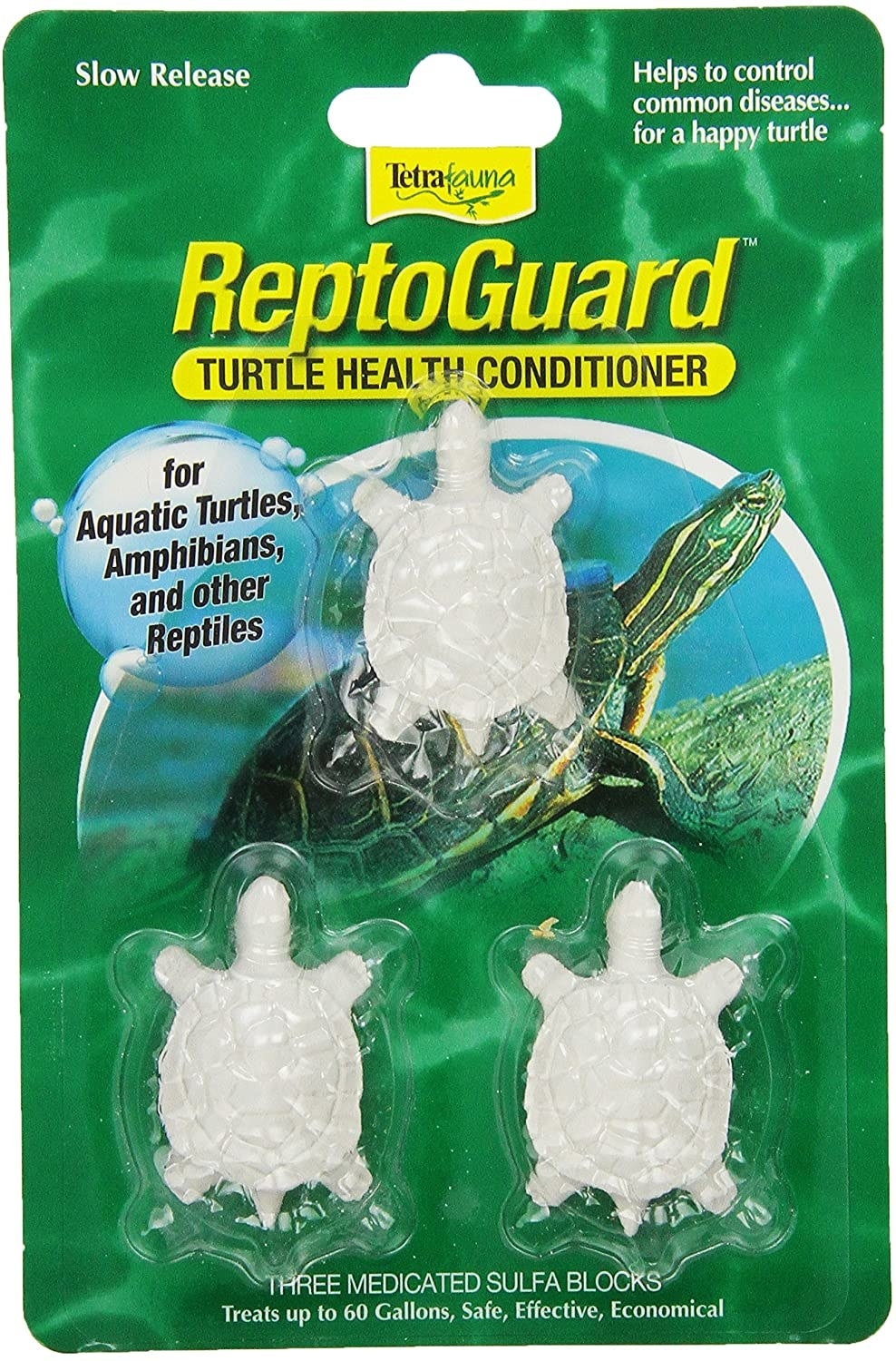 15.
And a light fixture to place at the bottom of your turtle's tank that creates a fun neon bubble effect that your turtle will be mesmerized by.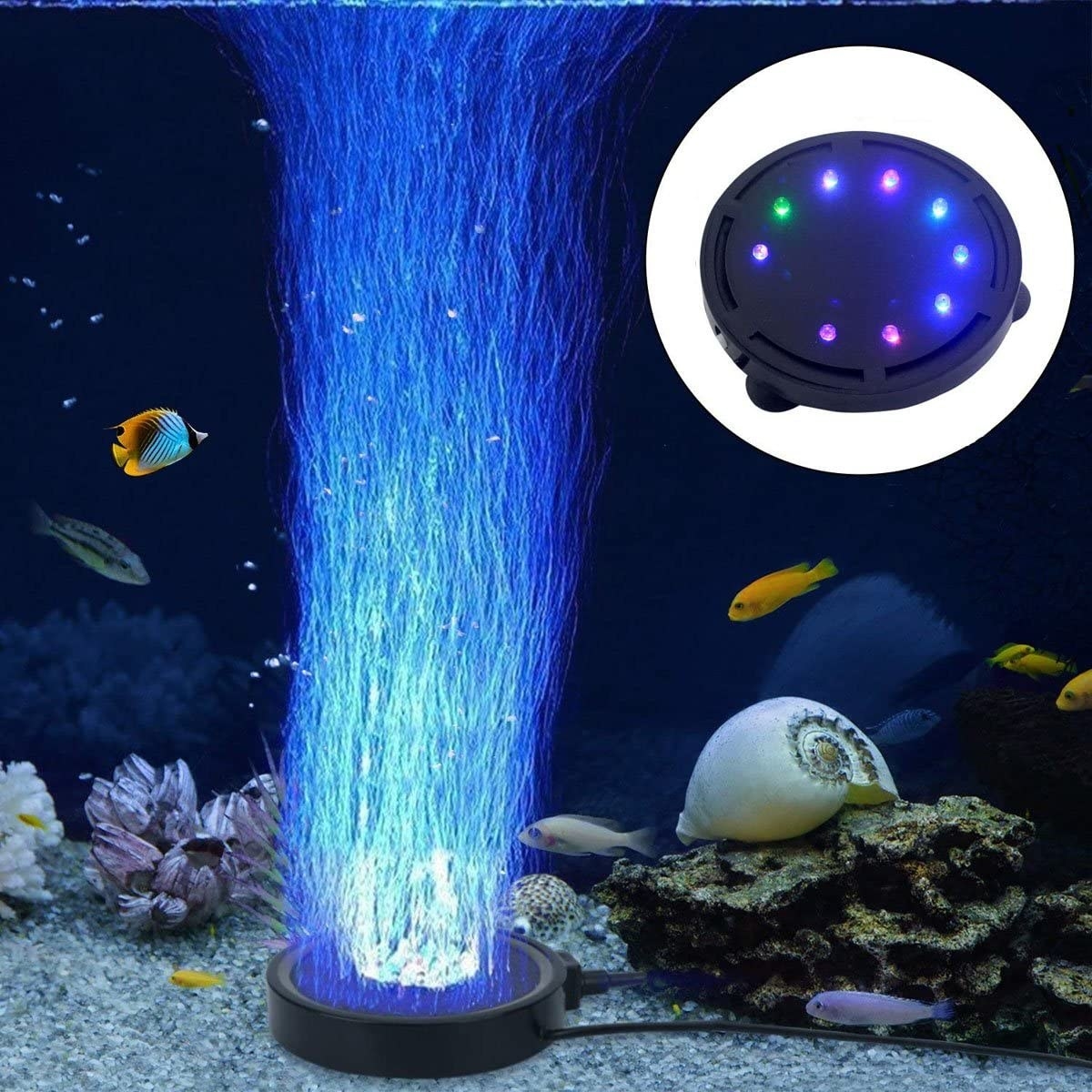 Now watch as your turtle sits back, basks in their light, and becomes the happiest little reptile around.