WARNING: Contains spoilers.
Here's how Netflix describes it:
Without further ado, I decided to nosedive right in to see what this was about.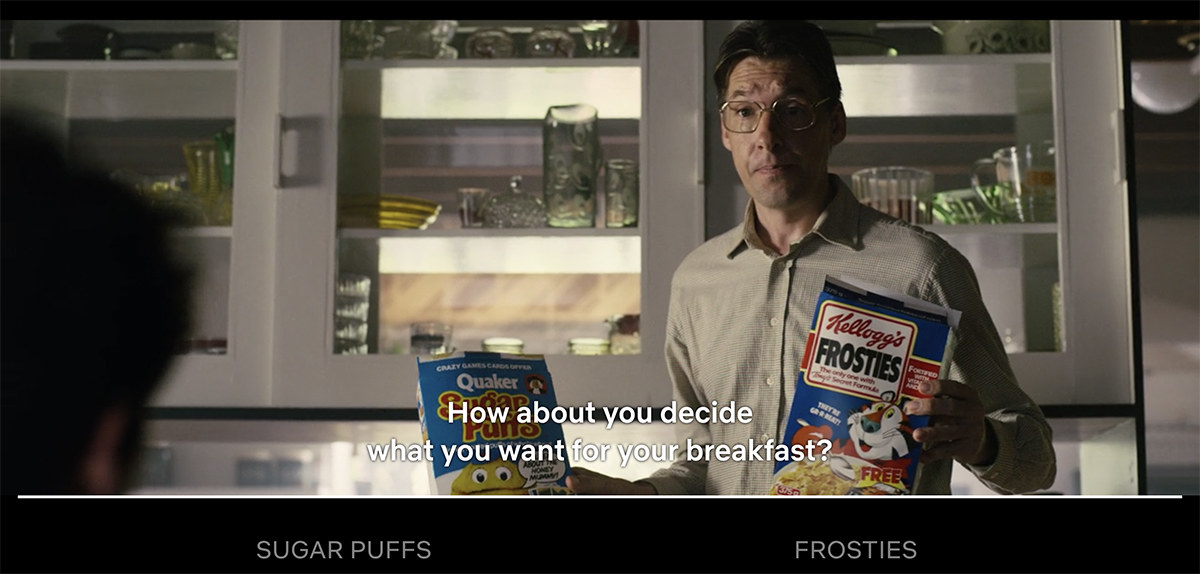 Of course, I wound up going with the one that had "sugar" in the name.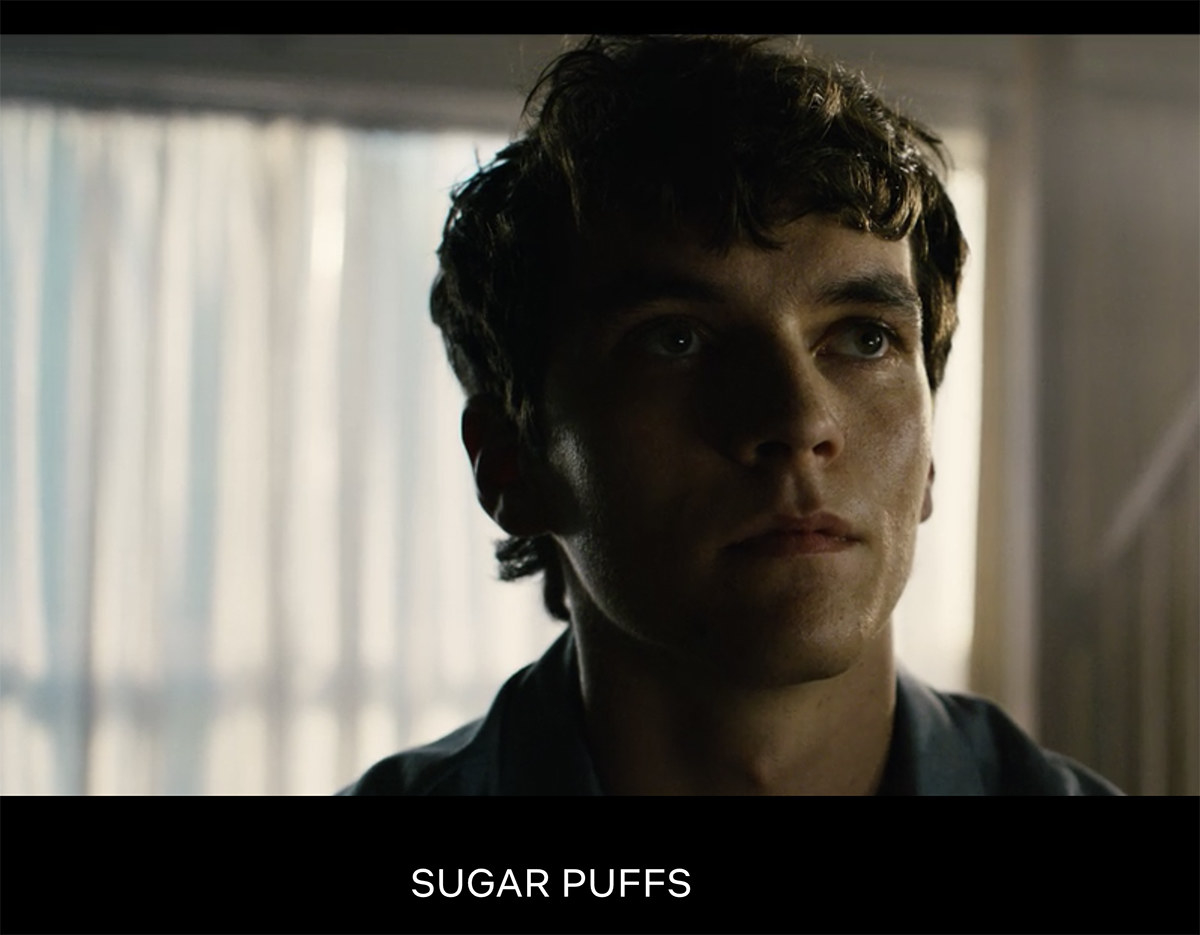 Anyway, you get to make more fun choices, like what music to listen to.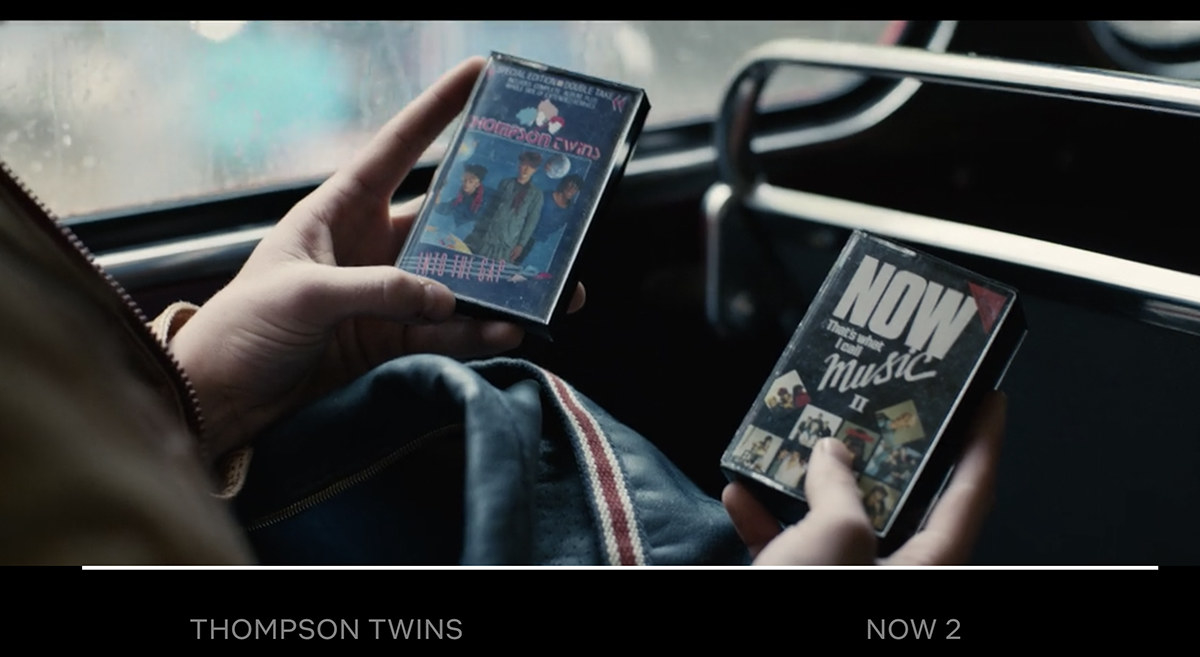 But then it gets a little more meaningful. You're helping make choices for this dude's career path.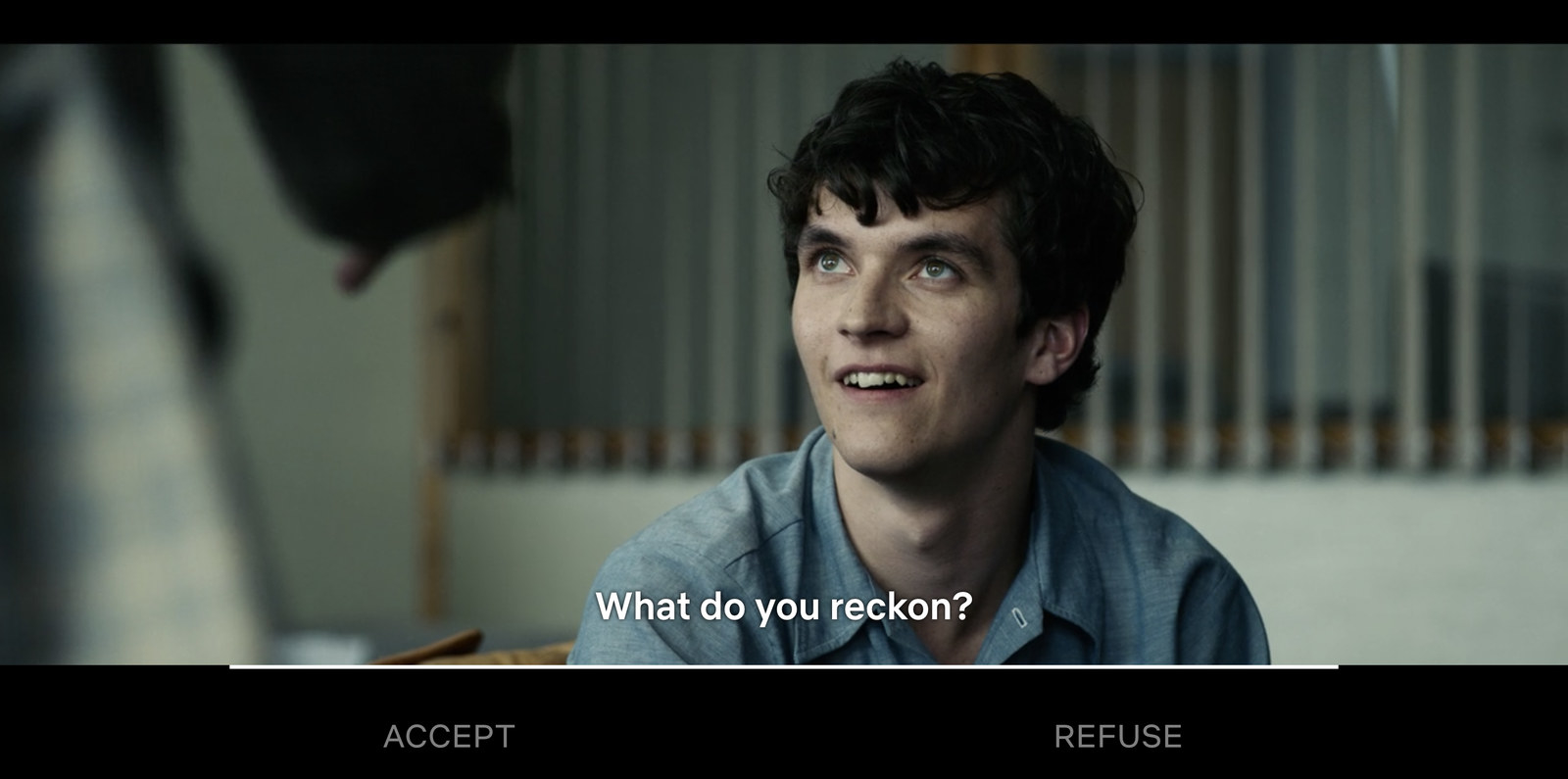 Or what he discusses with his therapist.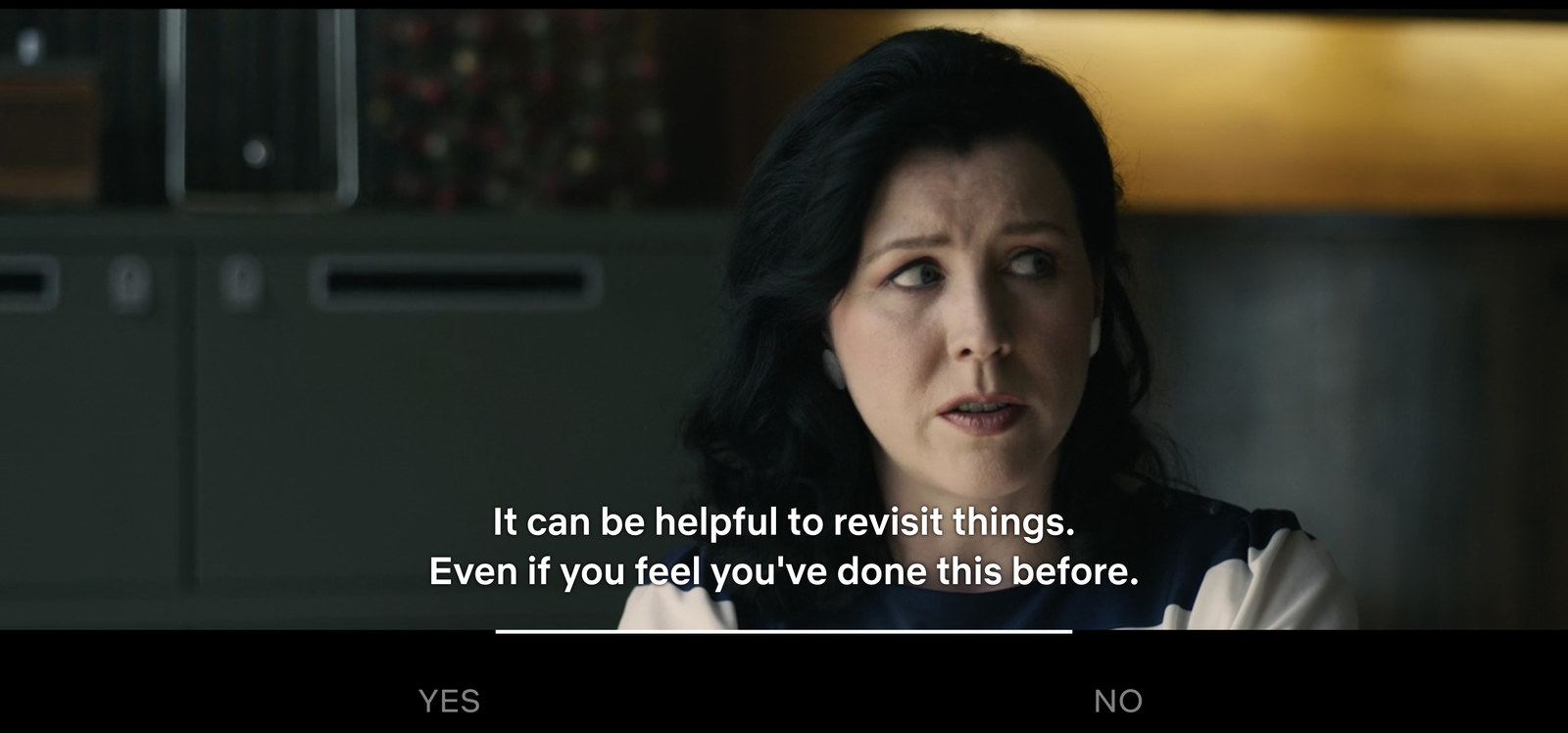 And even whether or not he takes the medication she prescribed to him.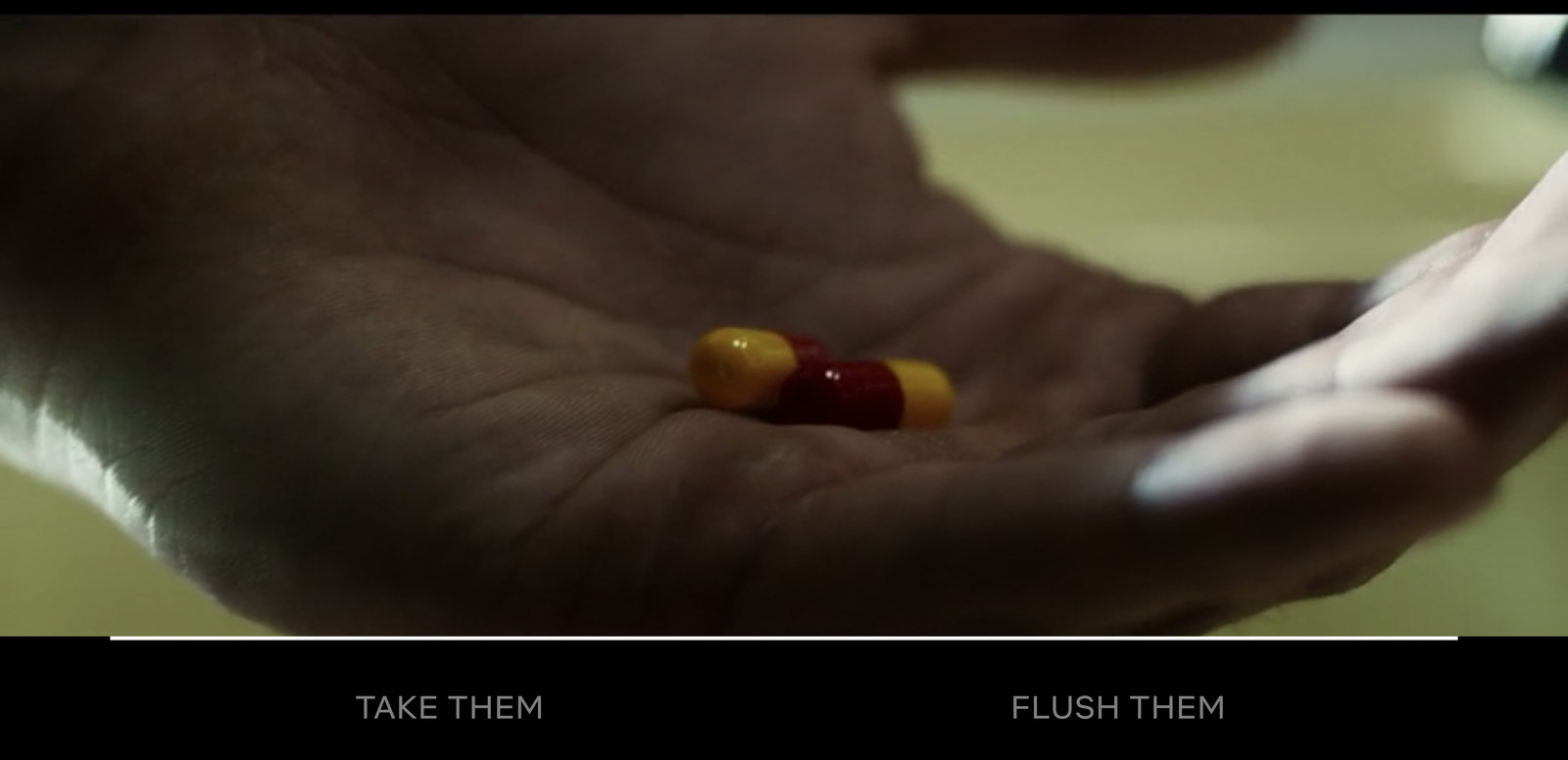 This is honestly thoroughly entertaining but I'm indecisive and you only have seconds to make decisions, so I was very uneasy throughout it.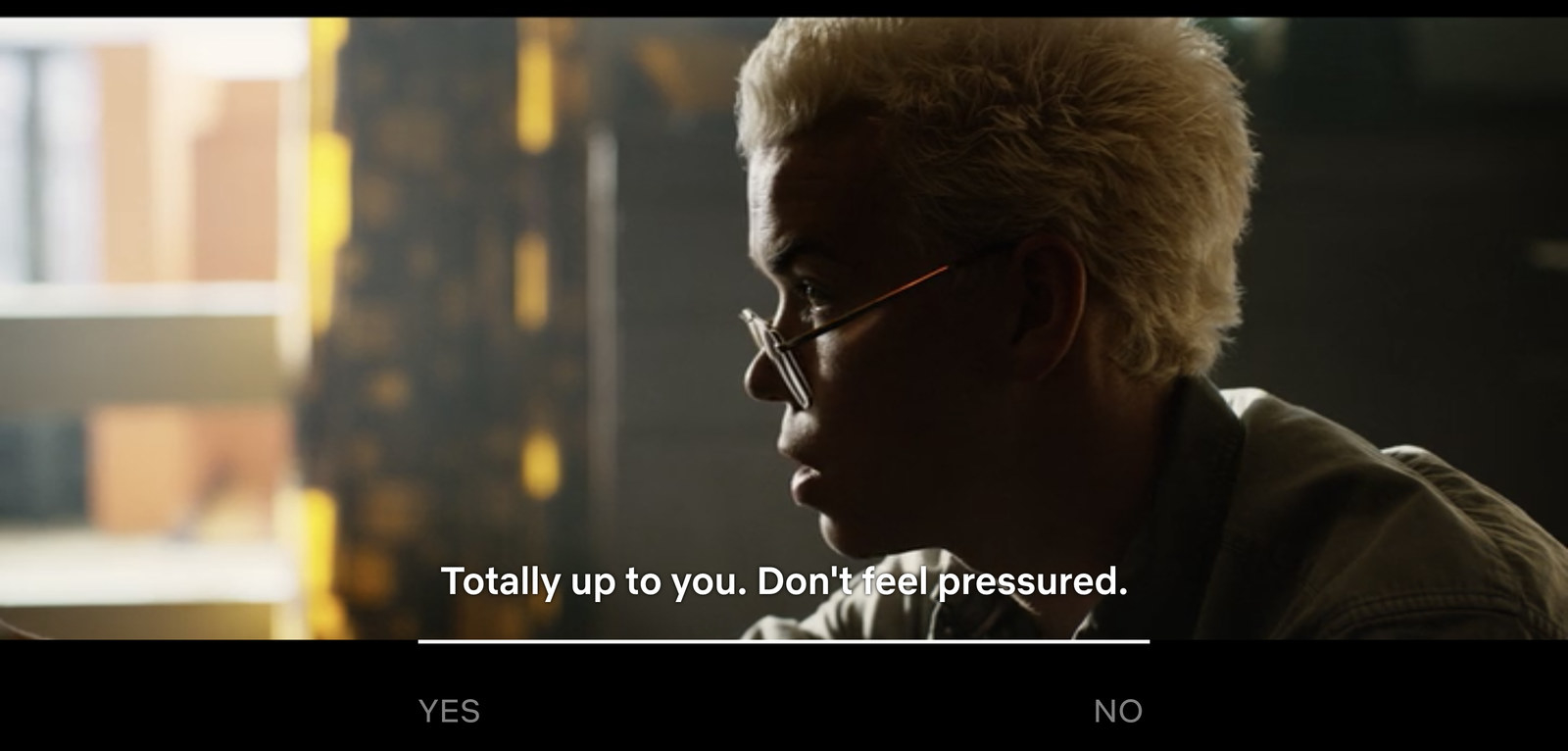 So, more stuff happens and eventually the main character seems to figure out that I'm making choices for him and now he's screaming at me to give him a sign that I'm here.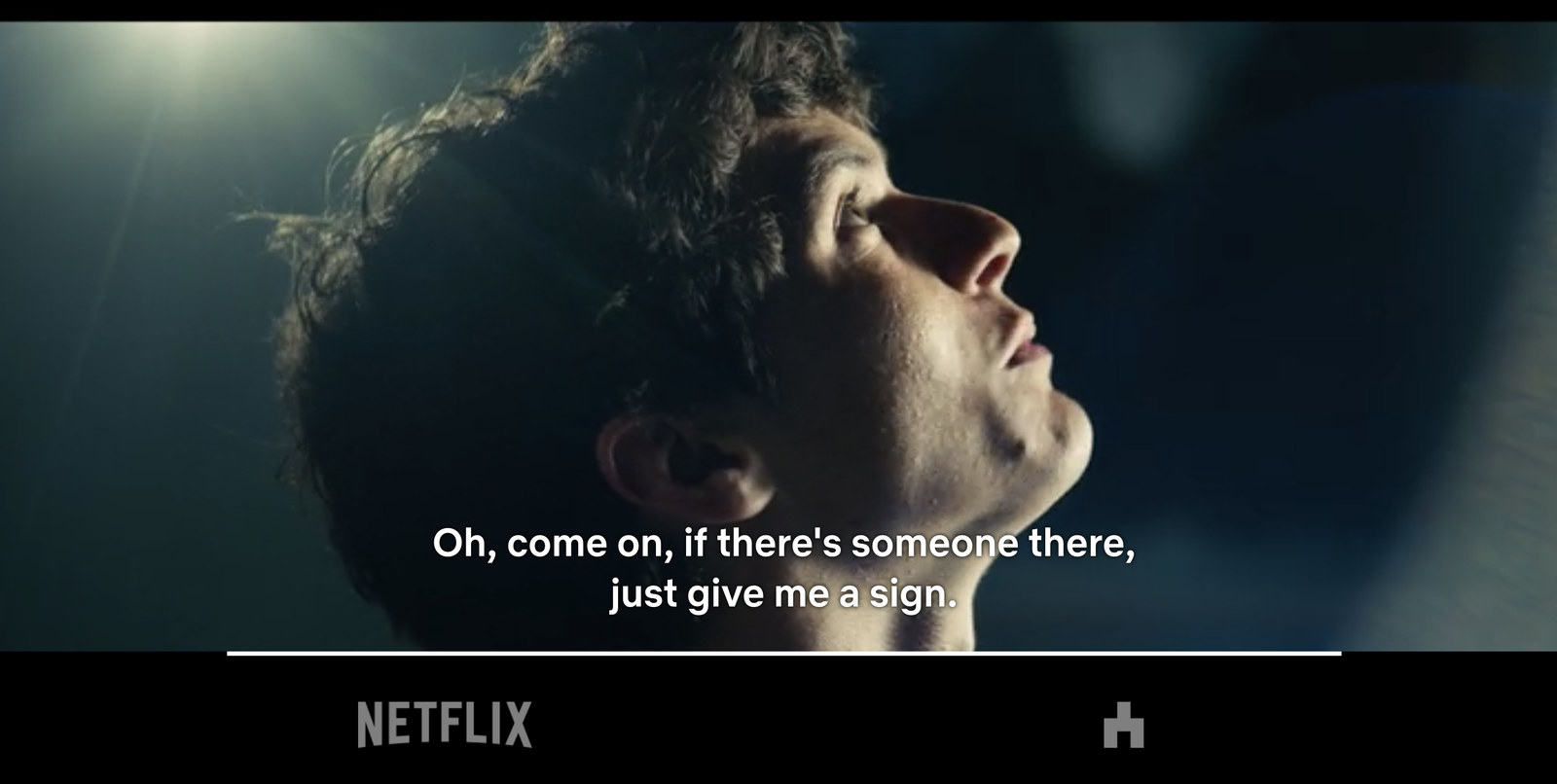 So, I let I'm know what's up and tried to tell him I'm watching him on Netflix.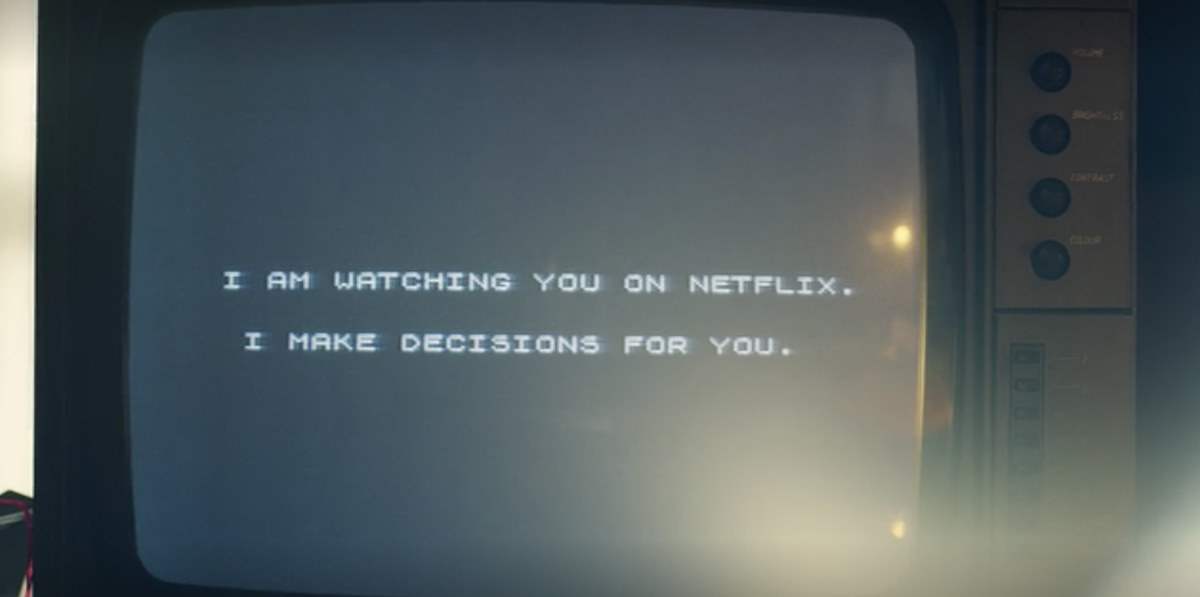 Of course, it's 1984, so he doesn't really grasp the idea of Netflix.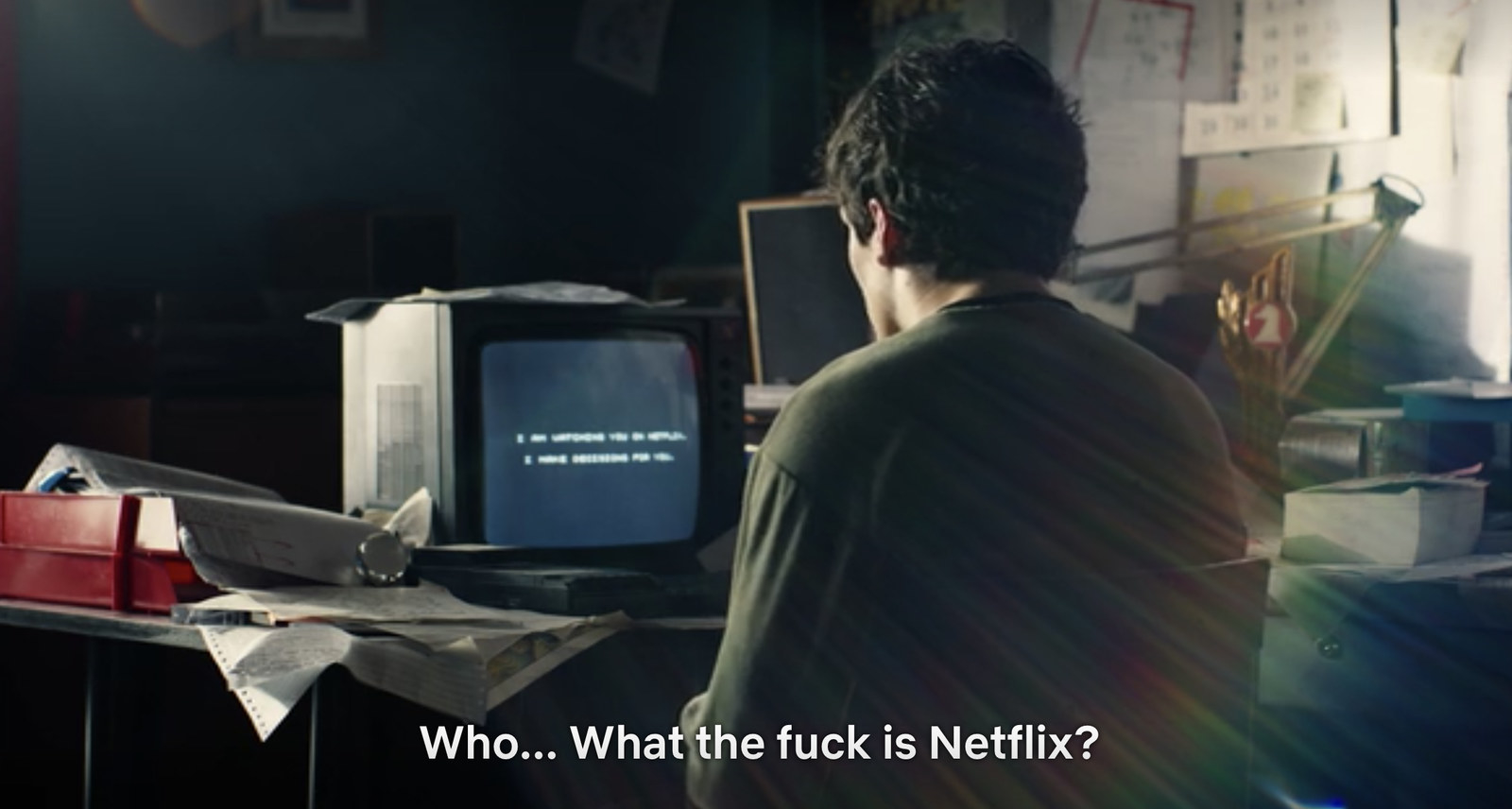 Now he's back with his therapist trying to explain what I told him, and I feel like I've done more harm than help.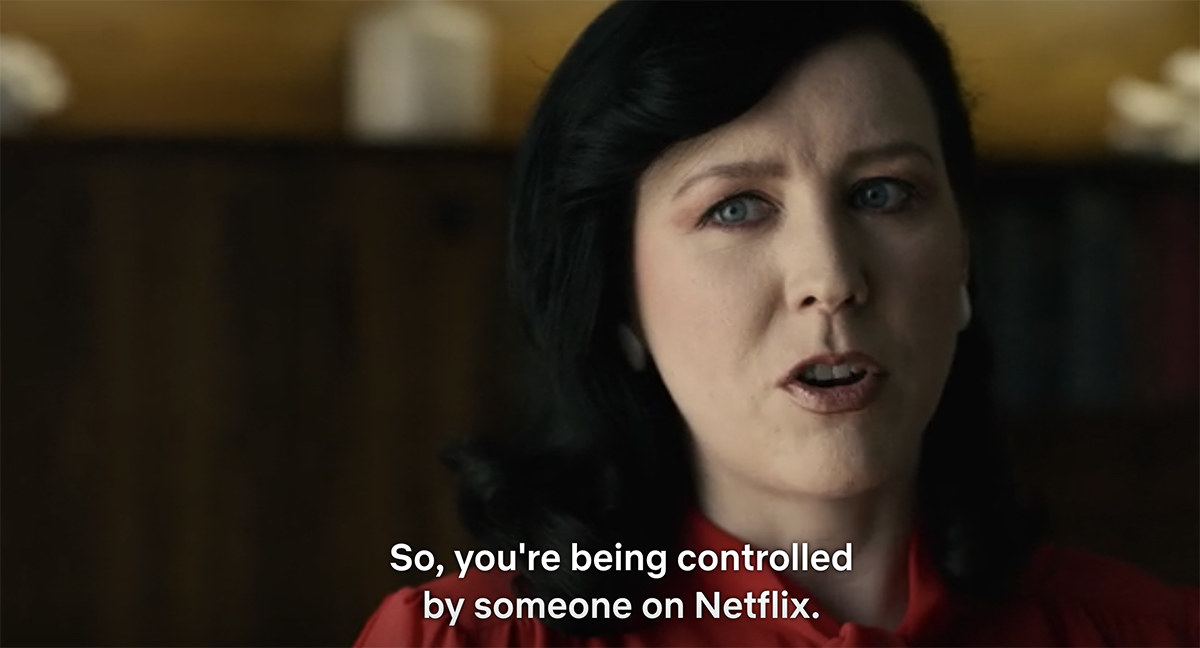 So, the therapist is basically like, "If someone is controlling you for entertainment, why are you just sitting in a boring room, shouldn't there be more action?" Then you get to choose if you want more action, and these are the two options: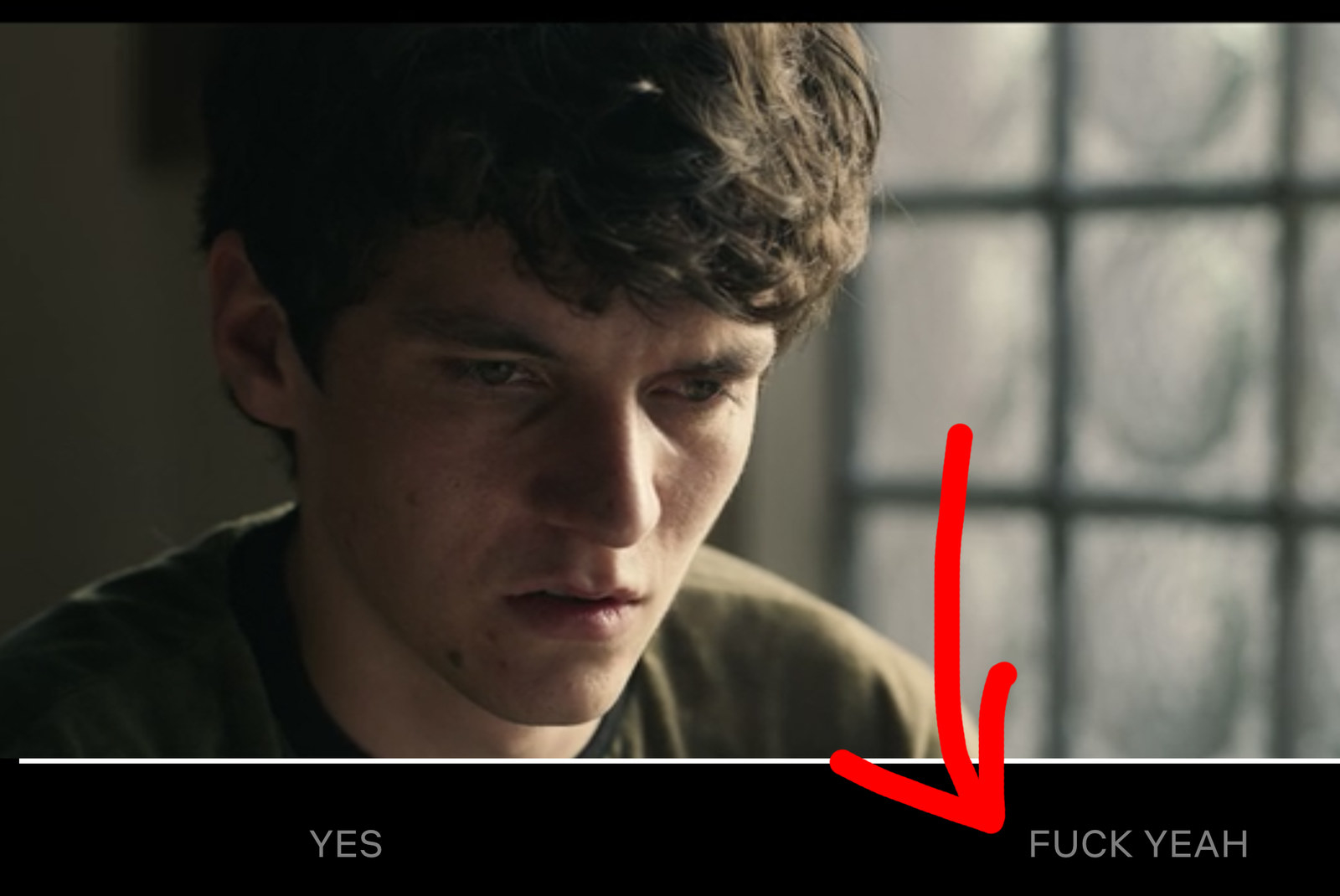 If you get the option for more action and choose "fuck yeah" like I did, be prepared for shit to ESCALATE VERY QUICKLY.
After all the chaos, you're given an option to jump back to a checkpoint so you can make things play out differently, or just accept the end credits.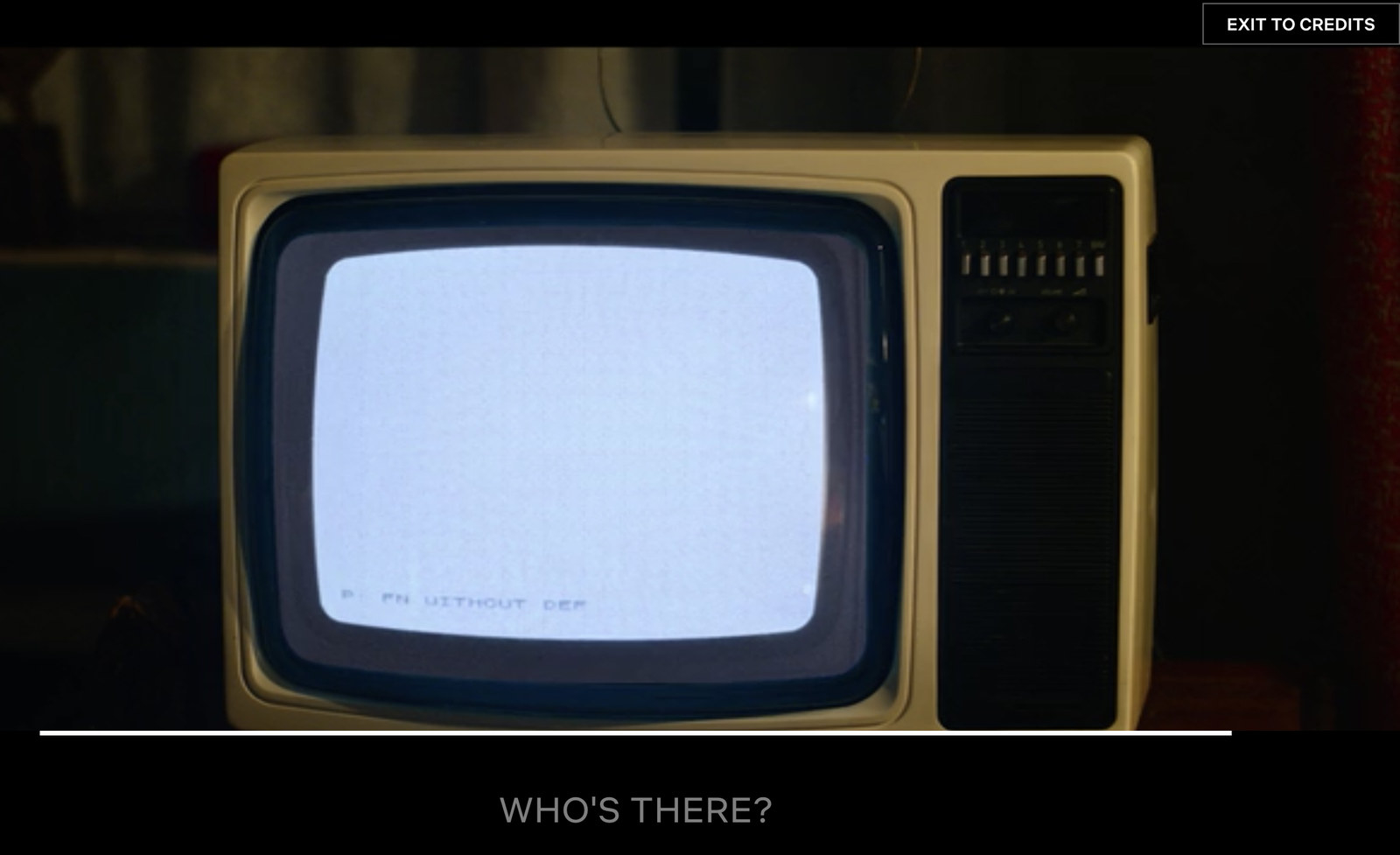 FINAL THOUGHTS: