Twitter isn't always the nicest place on the internet, so when a movie, especially a rom-com, is being given so many compliments, I have no choice but to check it out.
Here's how Netflix describes the movie:

Set It Up is even 92% fresh on Rotten Tomatoes so I was excited to finally watch, but with high praise come high expectations!

OK, Rick (Taye Diggs) and Kirsten (Lucy Liu) are smiling and looking friendly on the poster but DON'T LET THAT FOOL YOU! Early into the movie, I can see that they're both absolute monsters.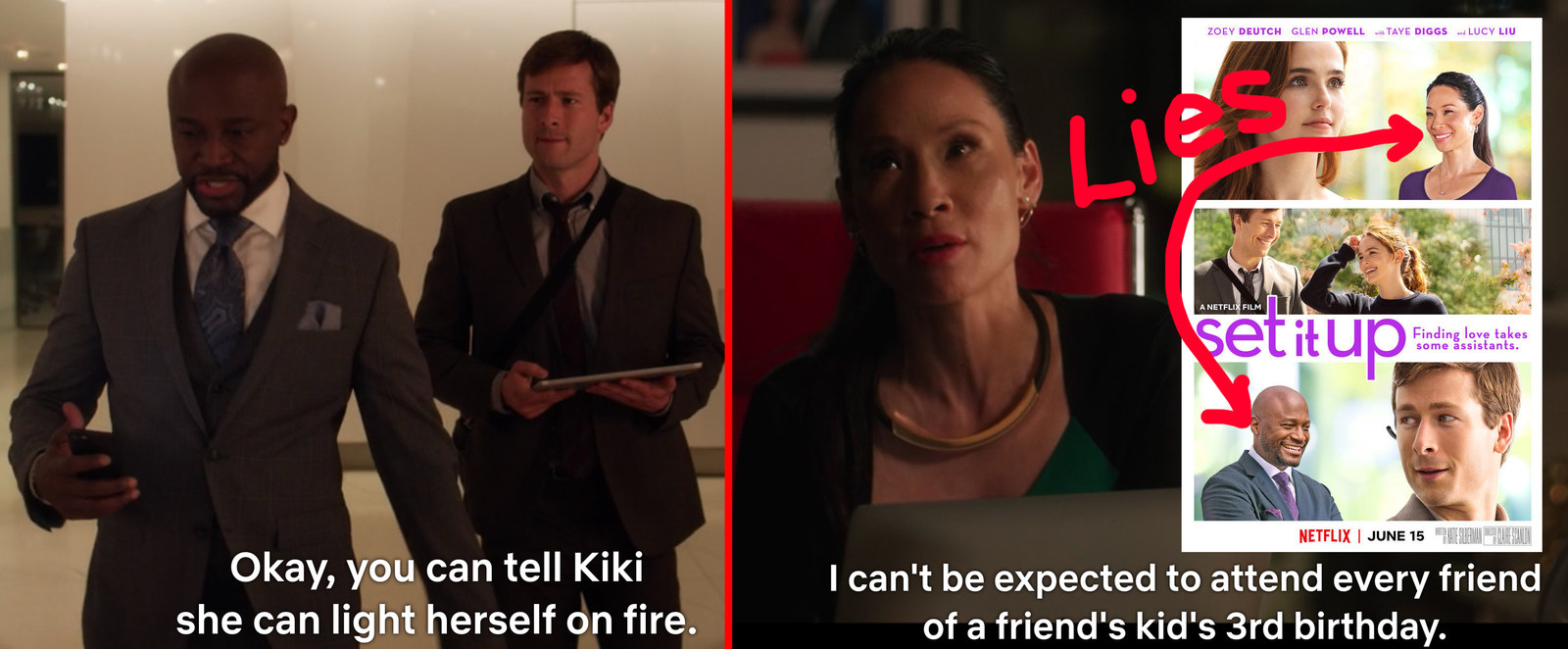 Harper (Zoey Deutch) and Charlie (Glen Powell) crossed paths for the first time in a scene that revealed Charlie to be kind of a douche (and made me want a truffle macaroni and cheese burger).
Taye and Lucy are putting on the best rude boss performance I've seen since Meryl Streep in The Devil Wears Prada.

Harper and Charlie ran into each other while working late, and now they're creating a masterplan to hook their bosses up in the hopes that sex/love will make them be more chill to work for.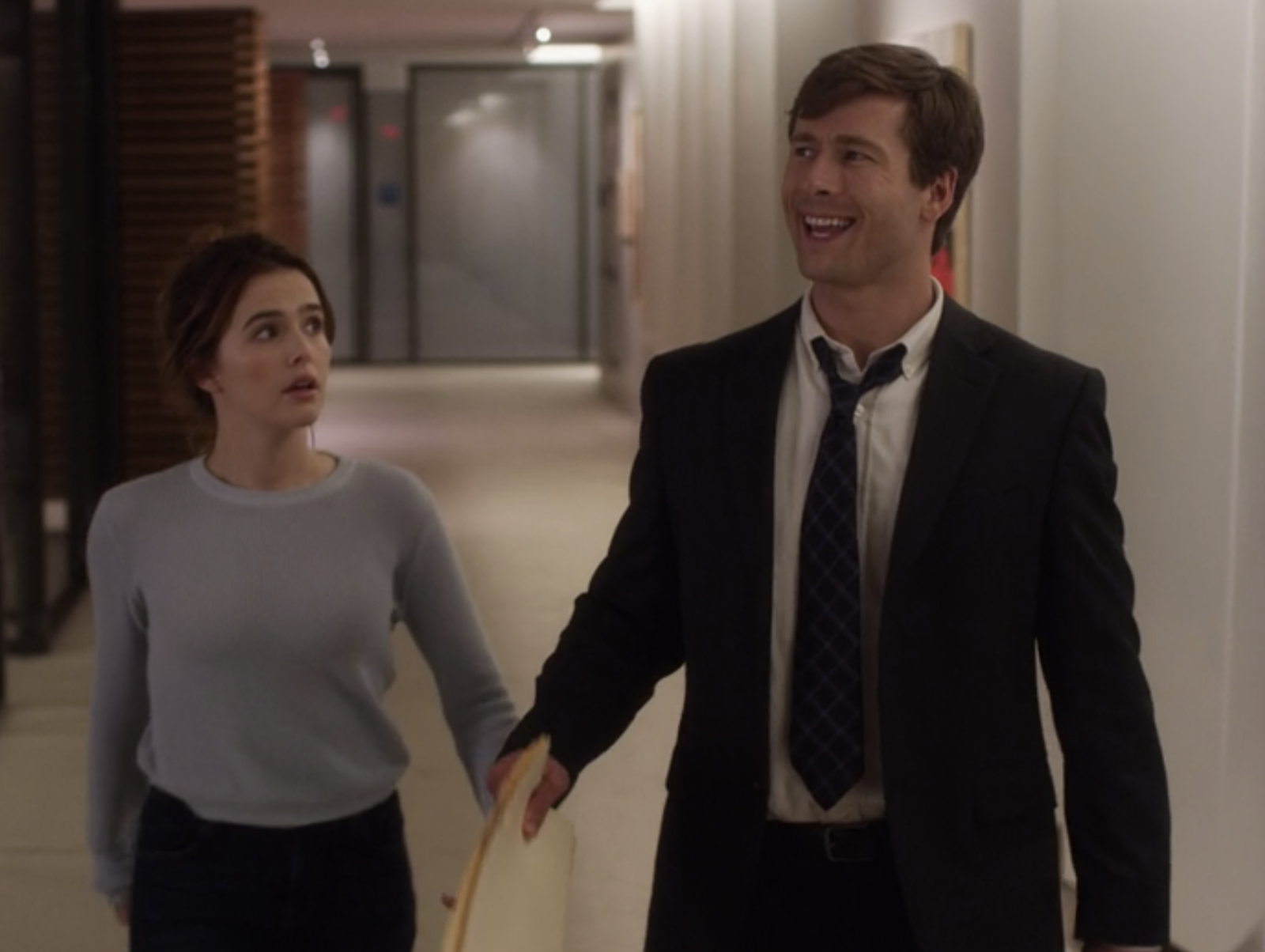 Harper and Charlie's manipulative plan has placed Kirsten and Rick next to each other at a baseball game.
They even got 'em to smooch on the kiss cam after some peer pressure from the entire stadium.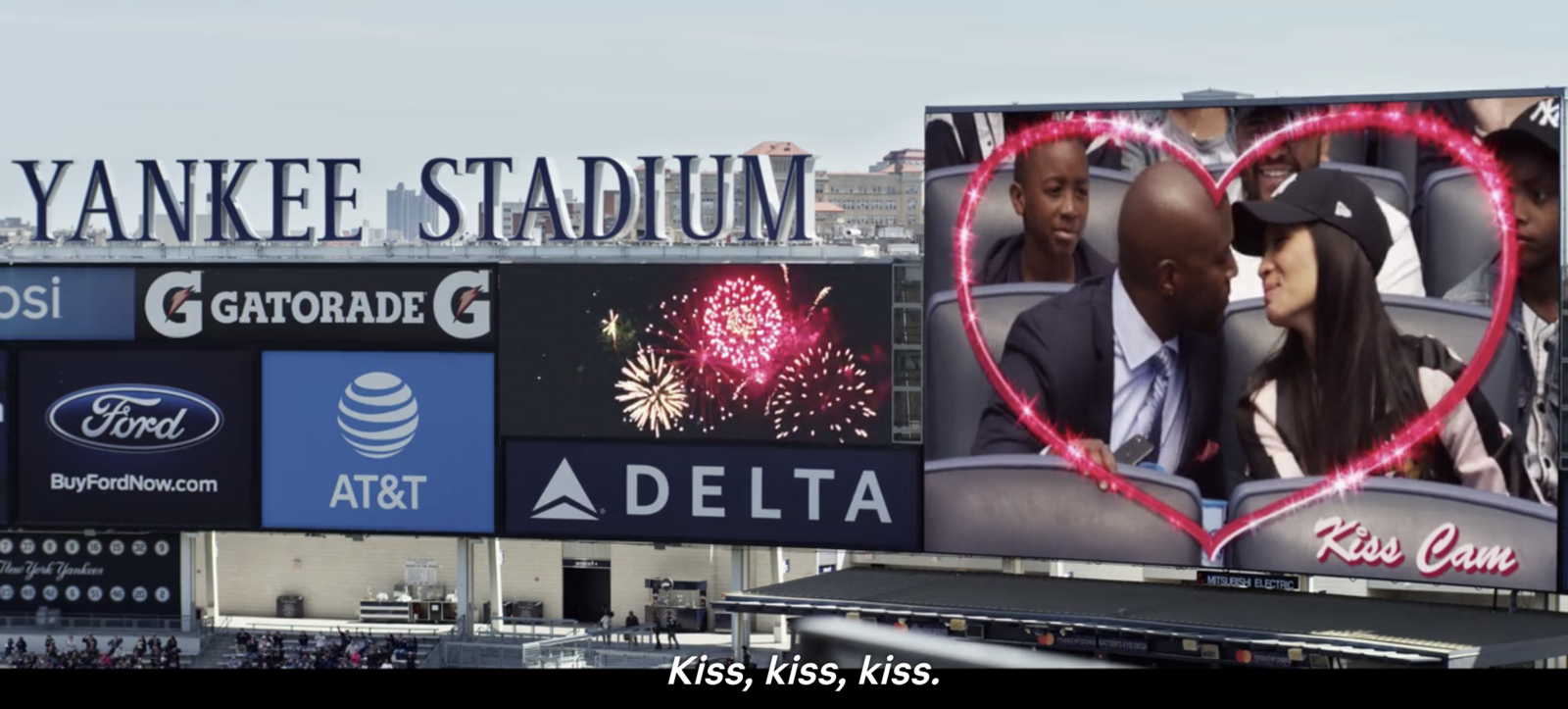 I'm only like 40-something minutes in, but I can confirm that this is hands down the best Netflix rom-com I've ever seen.
Harper is seeing someone who she literally refers to as "Golf Guy," after they go on a mini golf date.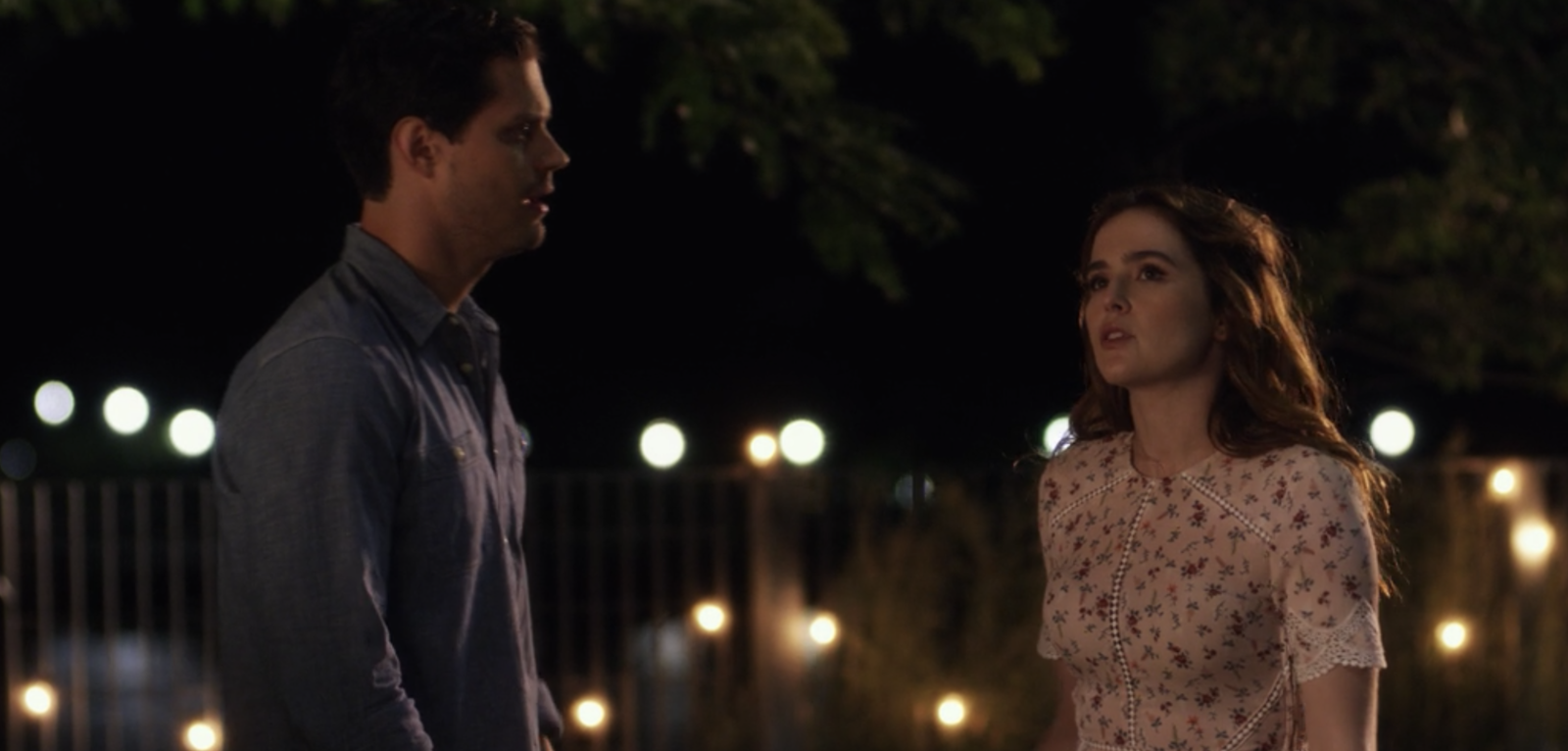 Meanwhile, Charlie is hanging with his girlfriend (who doesn't always seem like she's into him).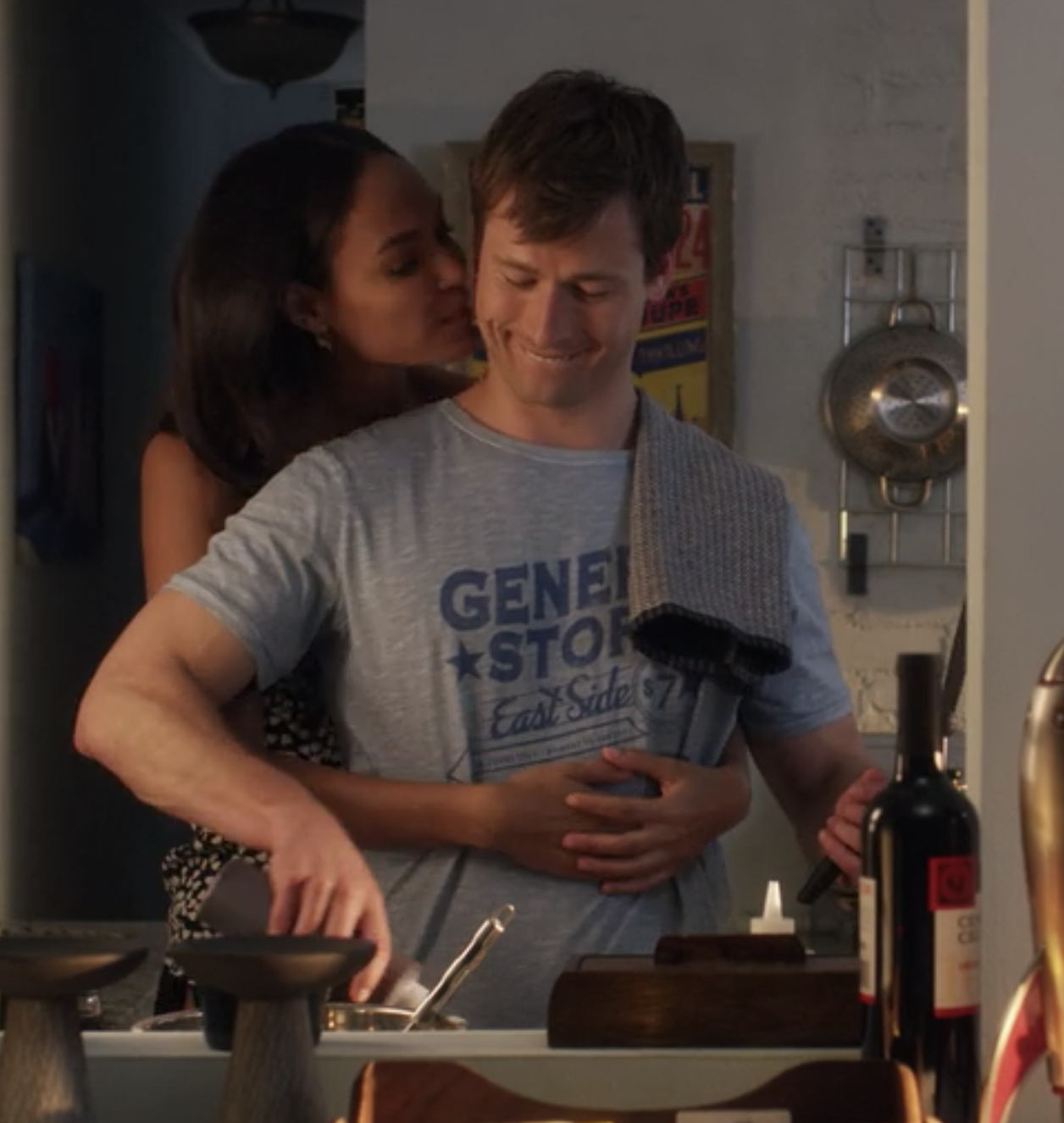 Wow, this movie now acknowledged that it's like the Parent Trap, but with employees and their bosses instead of children and their parents.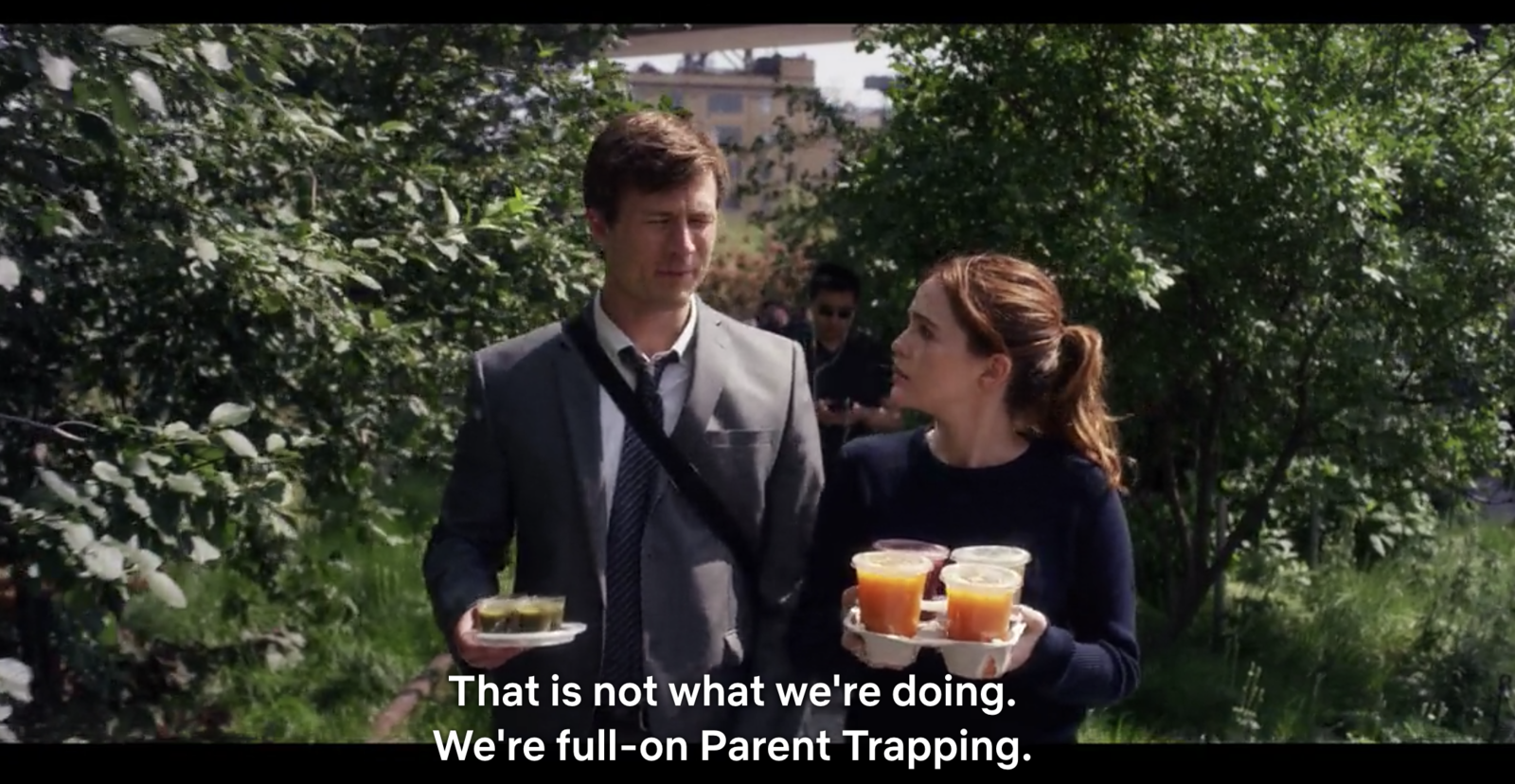 Pete Davidson sighting: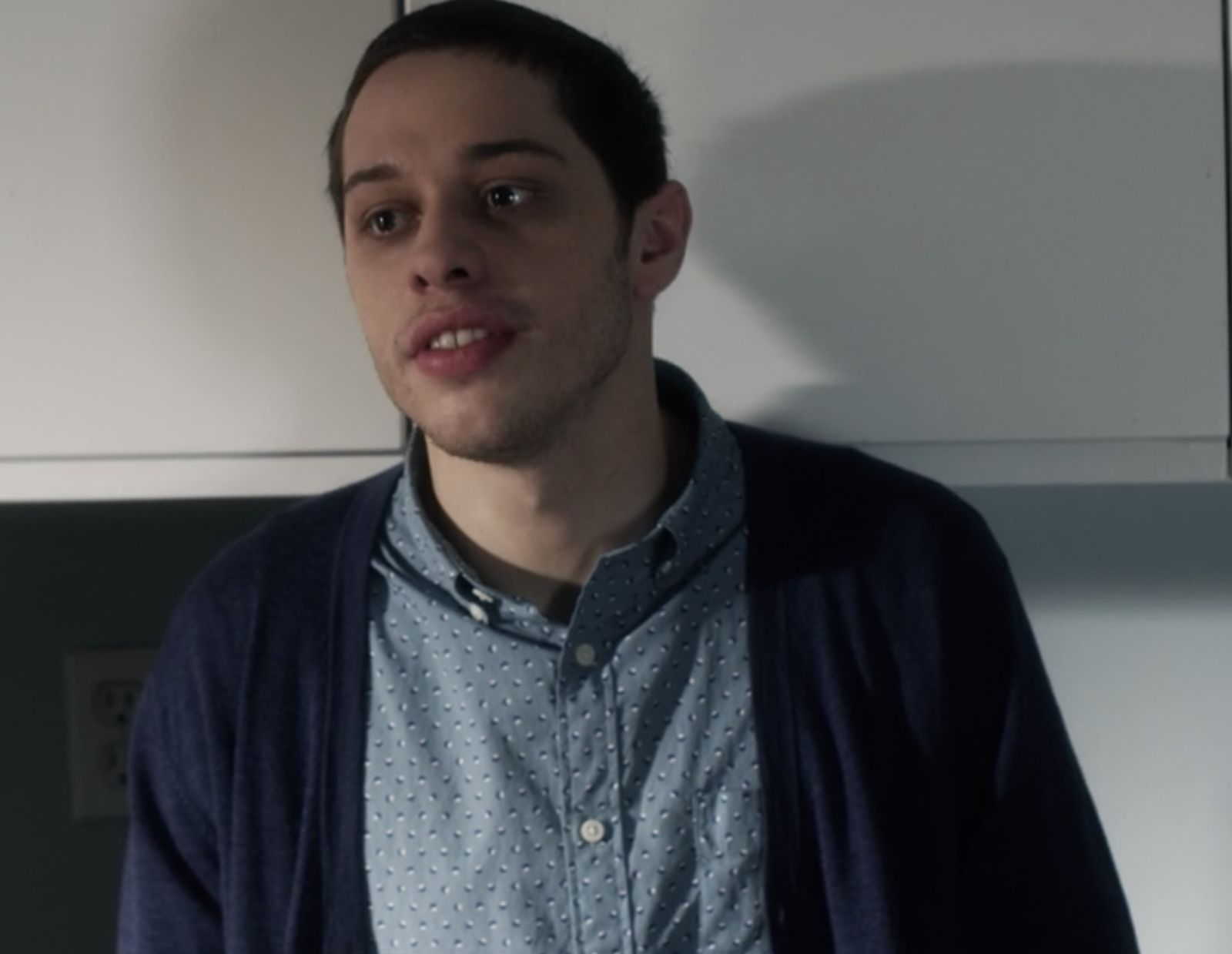 Charlie has come a long way in terms of likability and I'm ready for him and Harper to inevitably wind up together.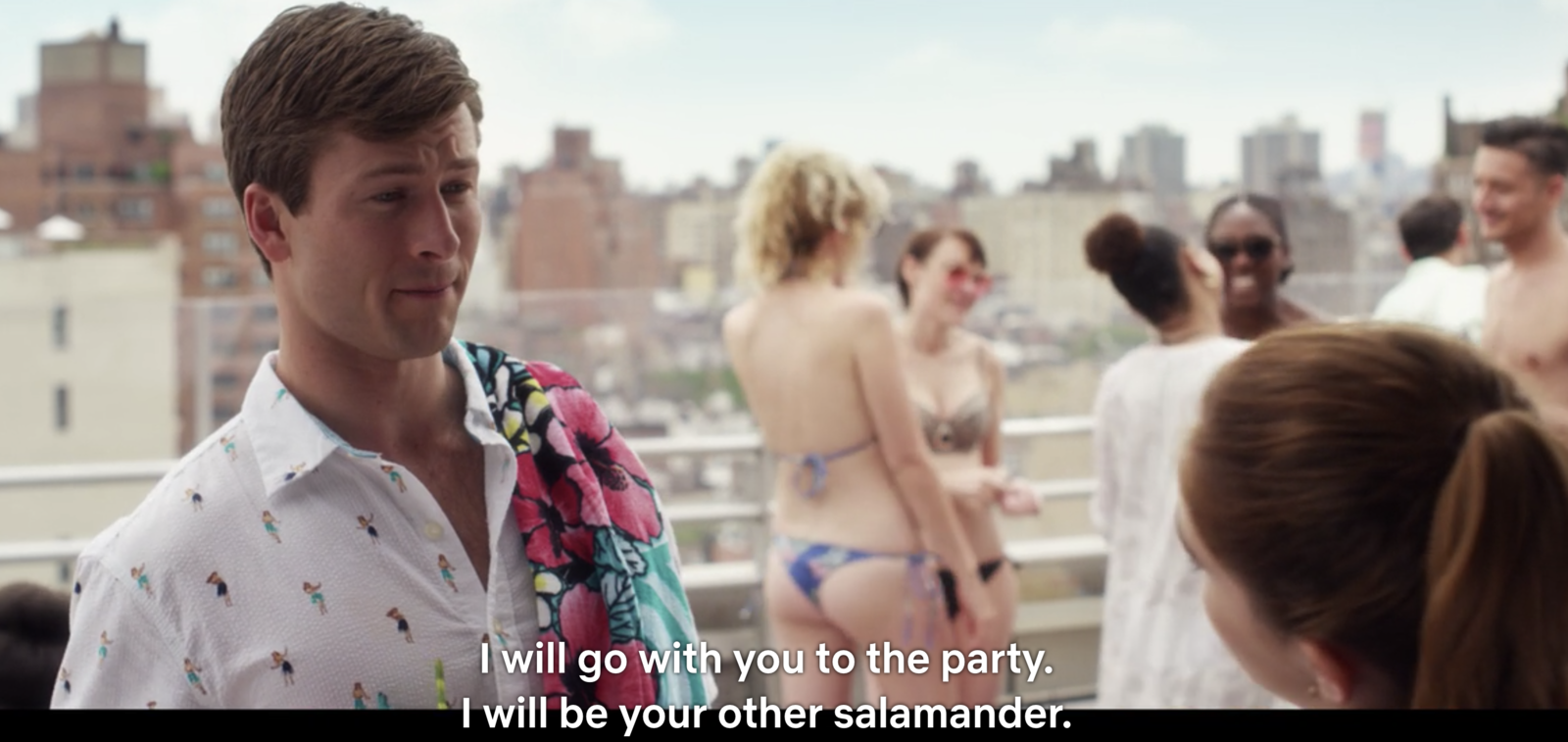 Well, we have a leading candidate for line of the movie: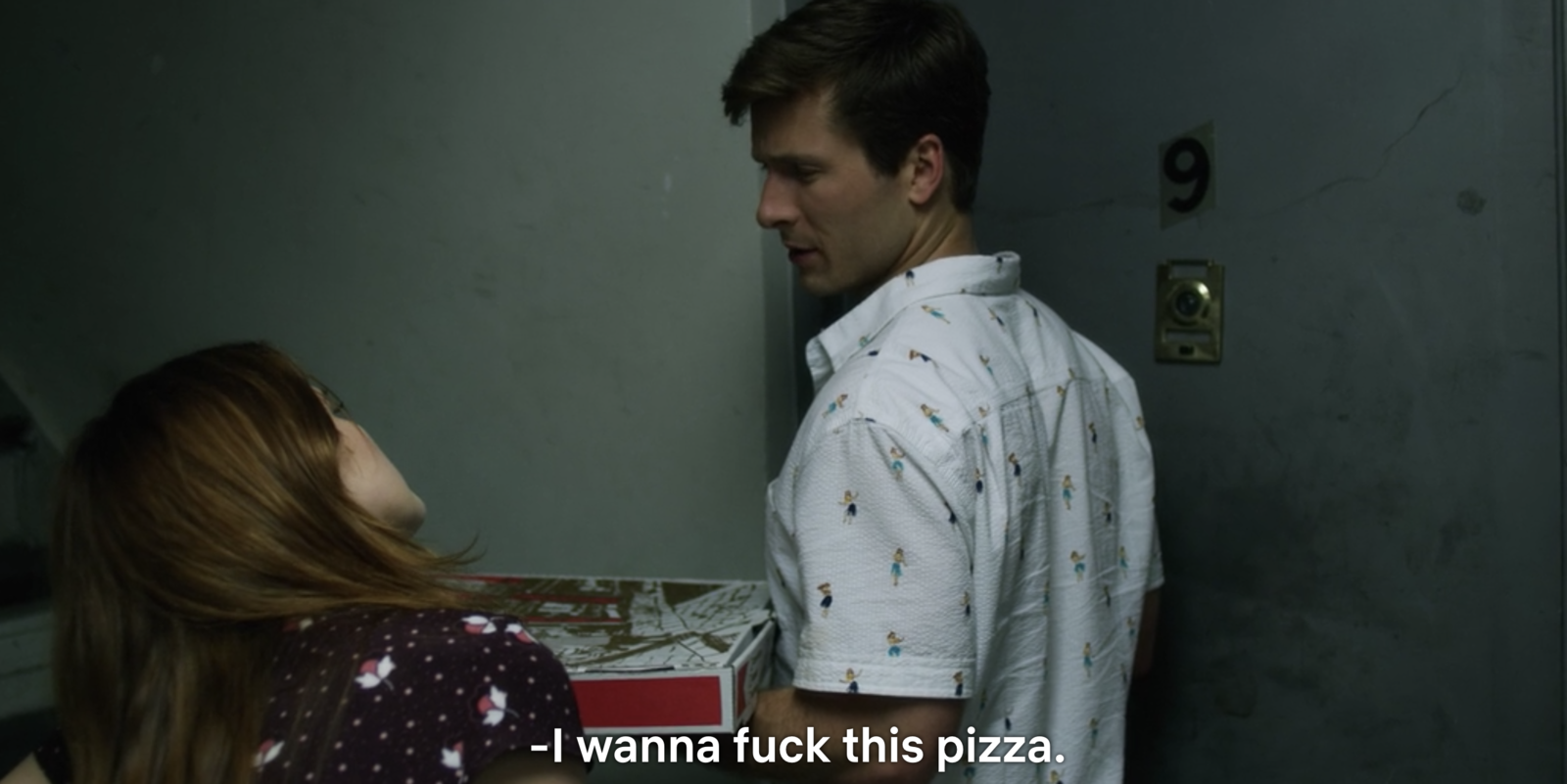 Wait, are they going to kiss?!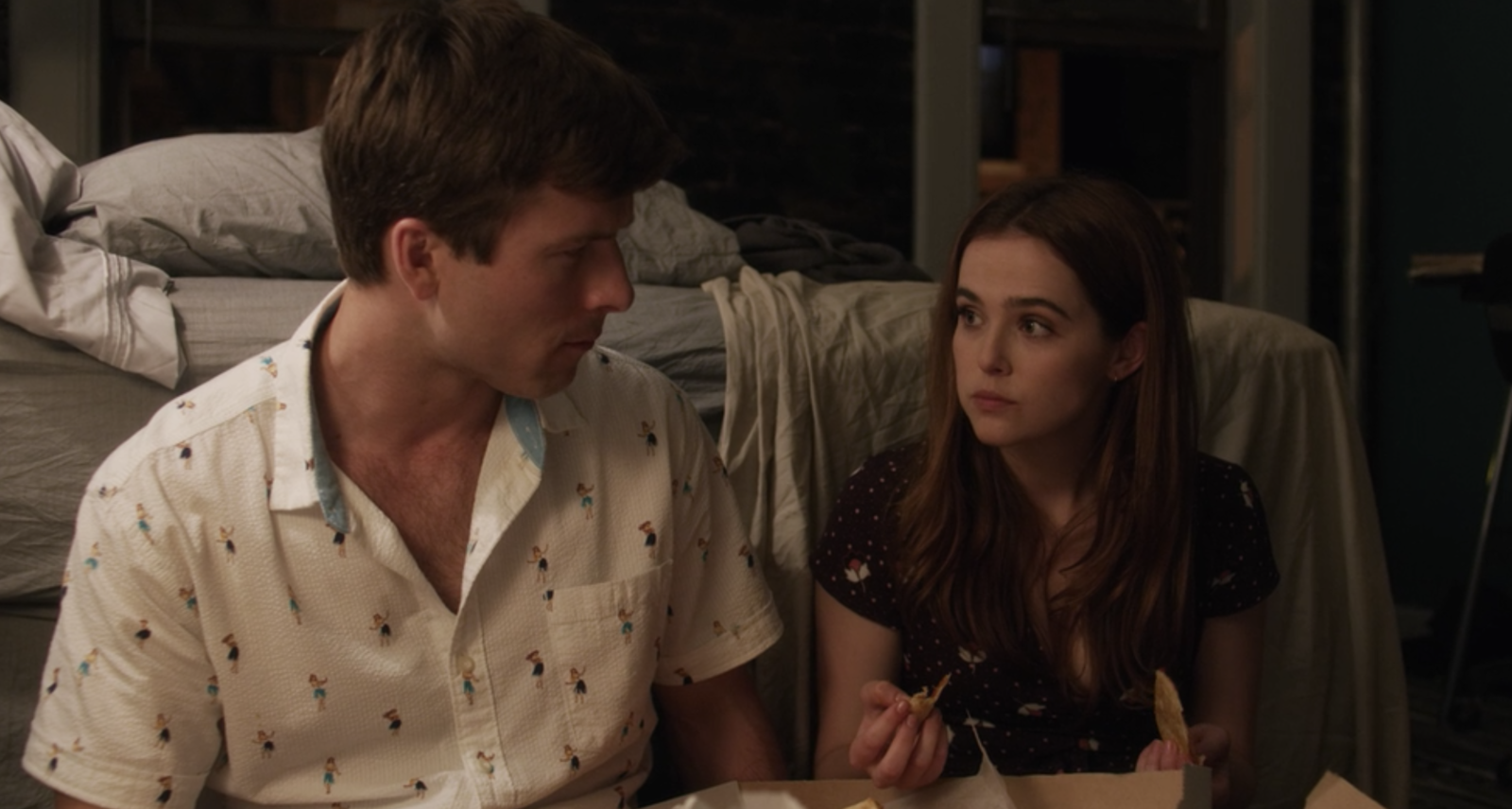 ARE THEY GOING TO KISS?!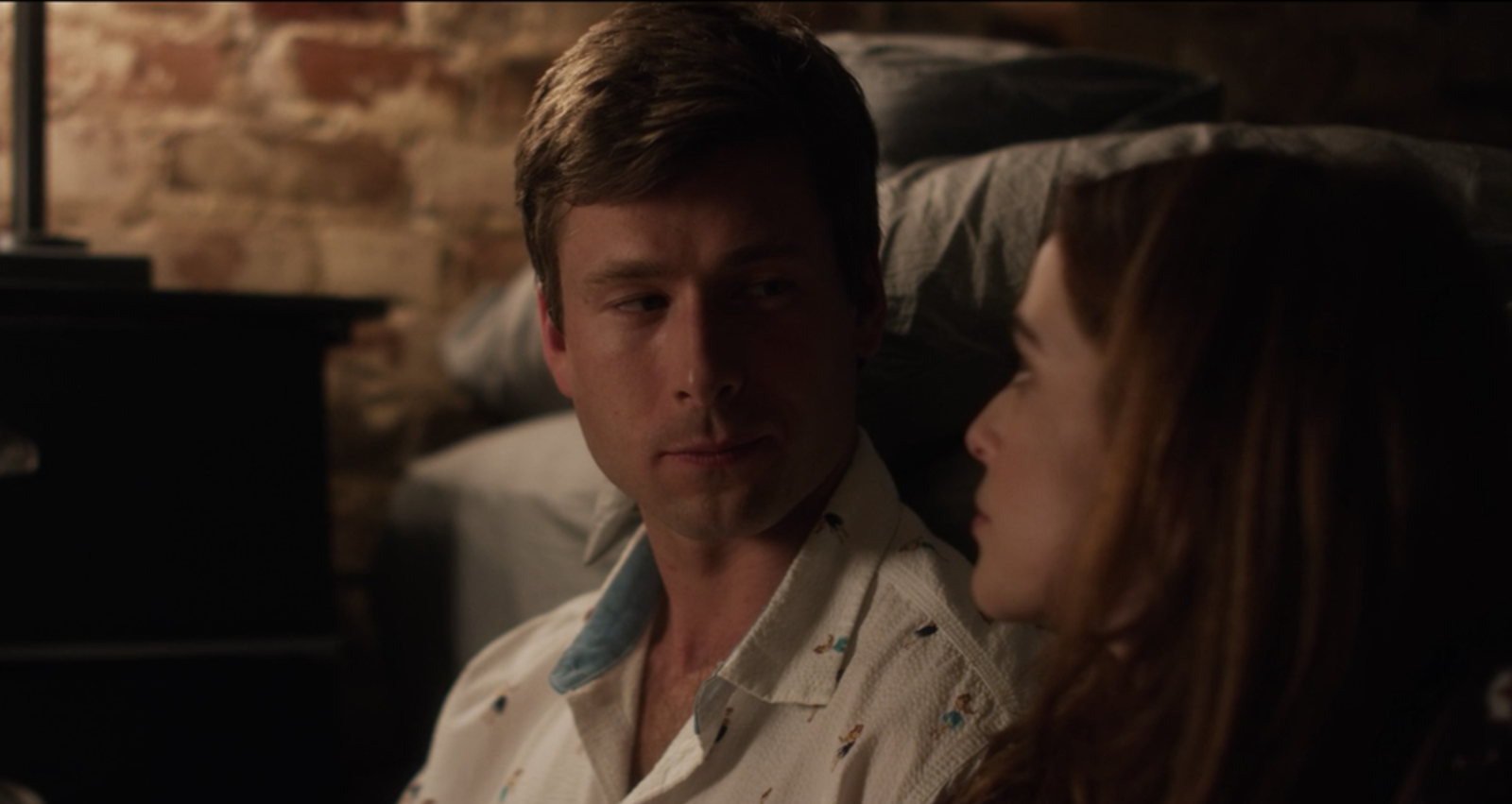 ARE. THEY. GOING. TO. KISS?!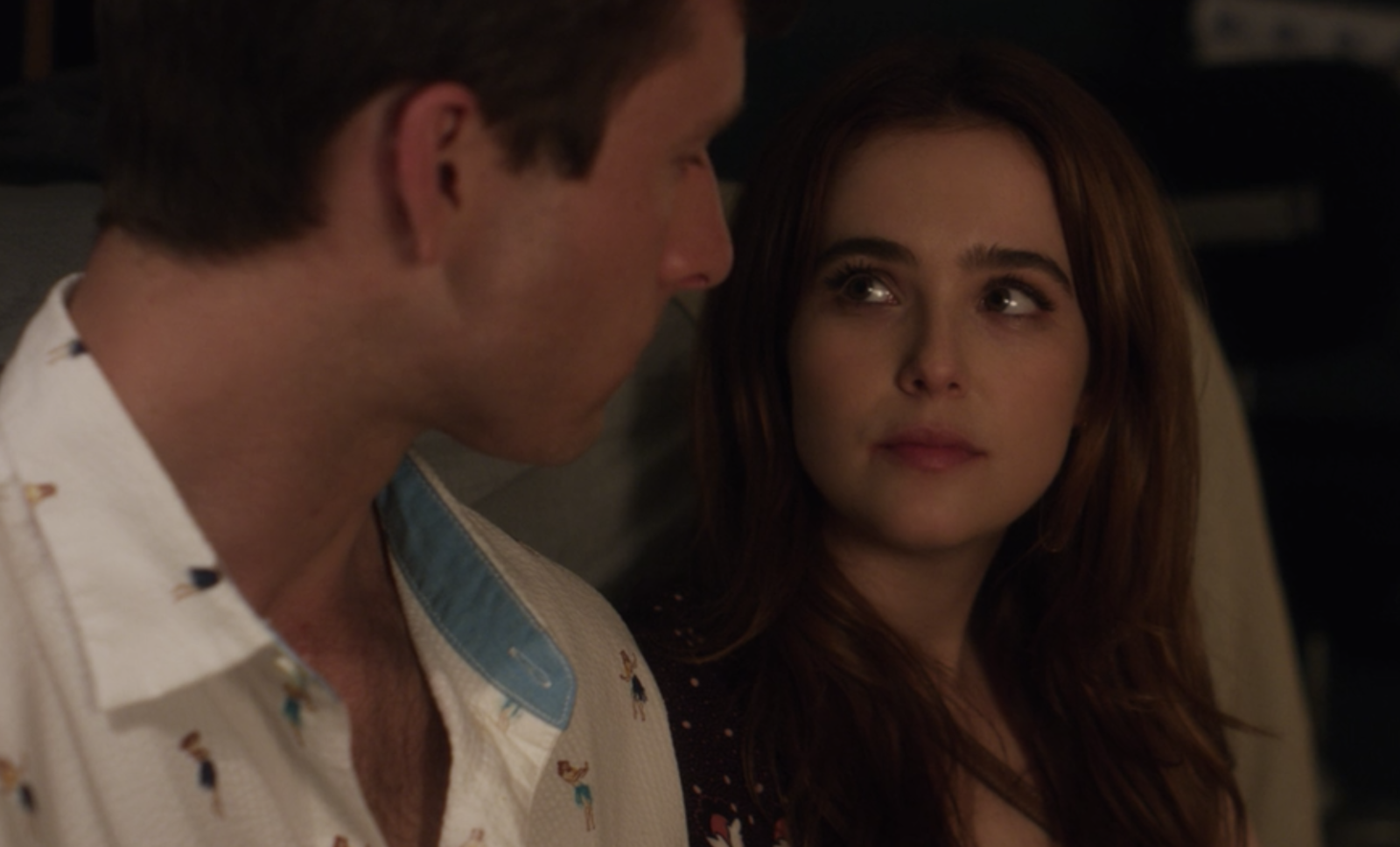 I SEE Y'ALL STARING AT EACH OTHER'S LIPS — JUST DO IT.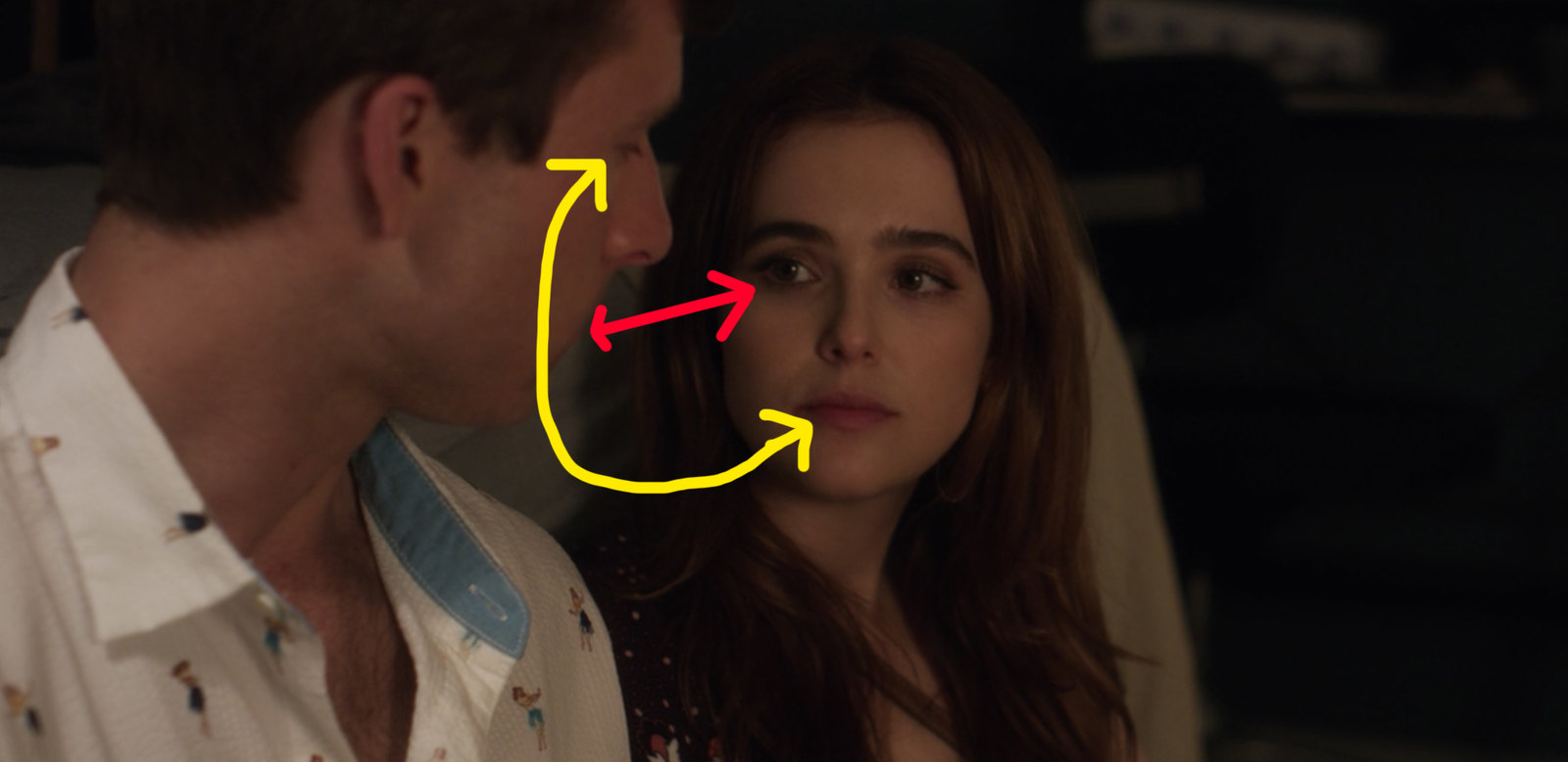 Well, alright then.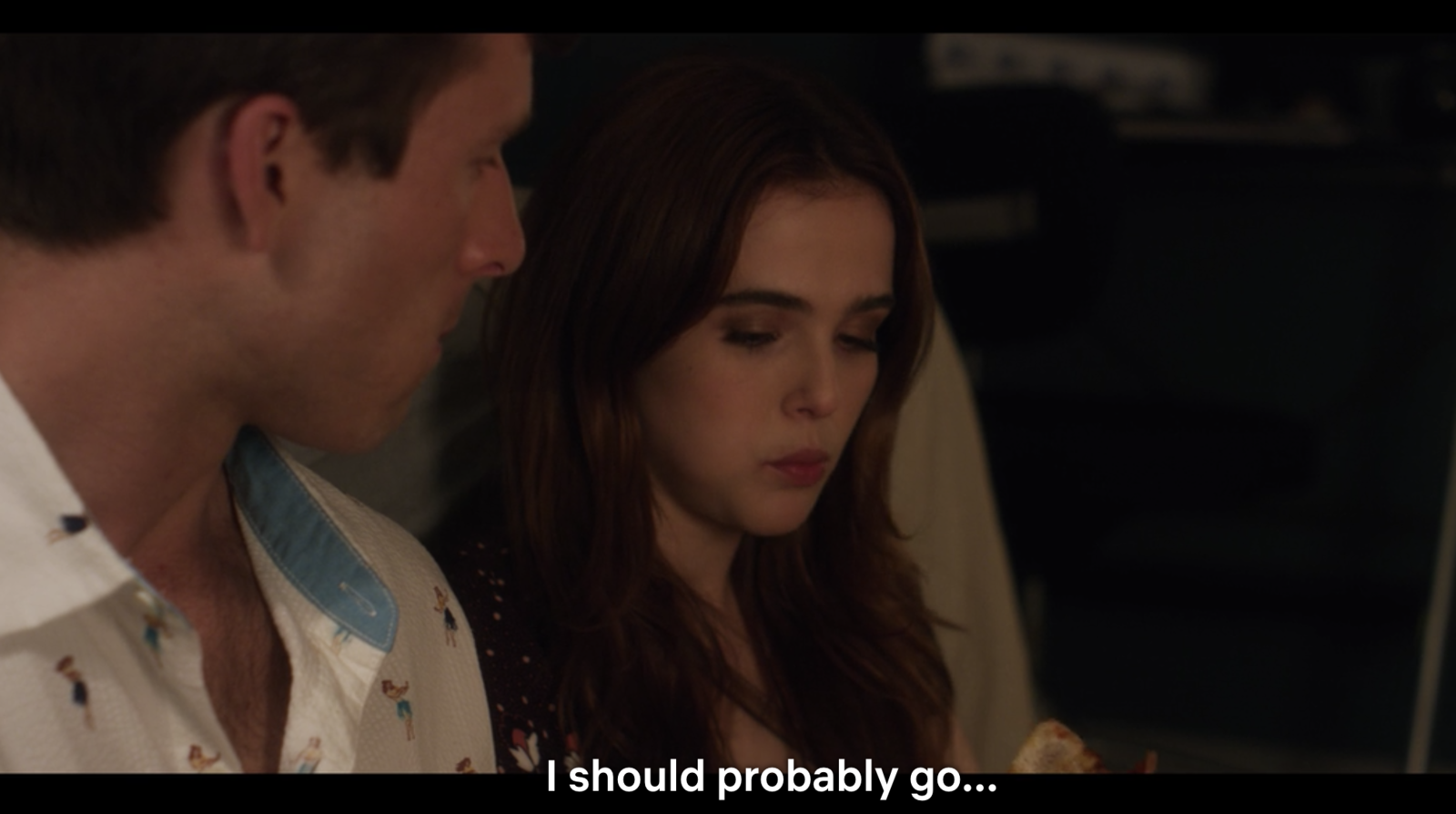 Kirsten and Rick tell Harper and Charlie they're getting married, which would mean they've fully solved their hectic work/life schedule but there's still a good chunk of movie left, so I remain unconvinced.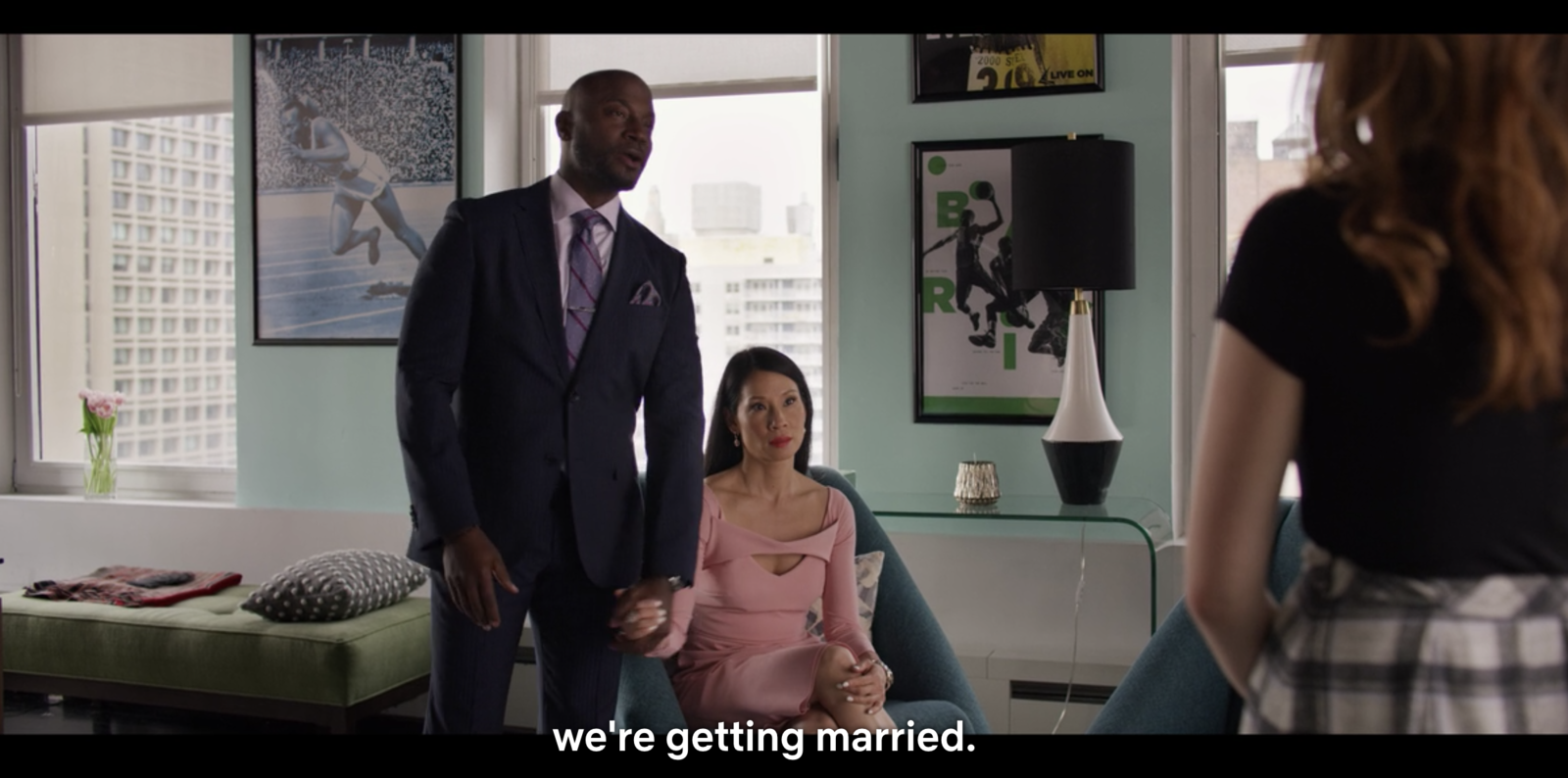 Ah, yes — things were going too well and then something unexpected happens and it presents a new, enormous dilemma. I won't say what it was, but it made me feel like this:
The last 30 minutes of Set It Up are compelling, A+ rom-com entertainment.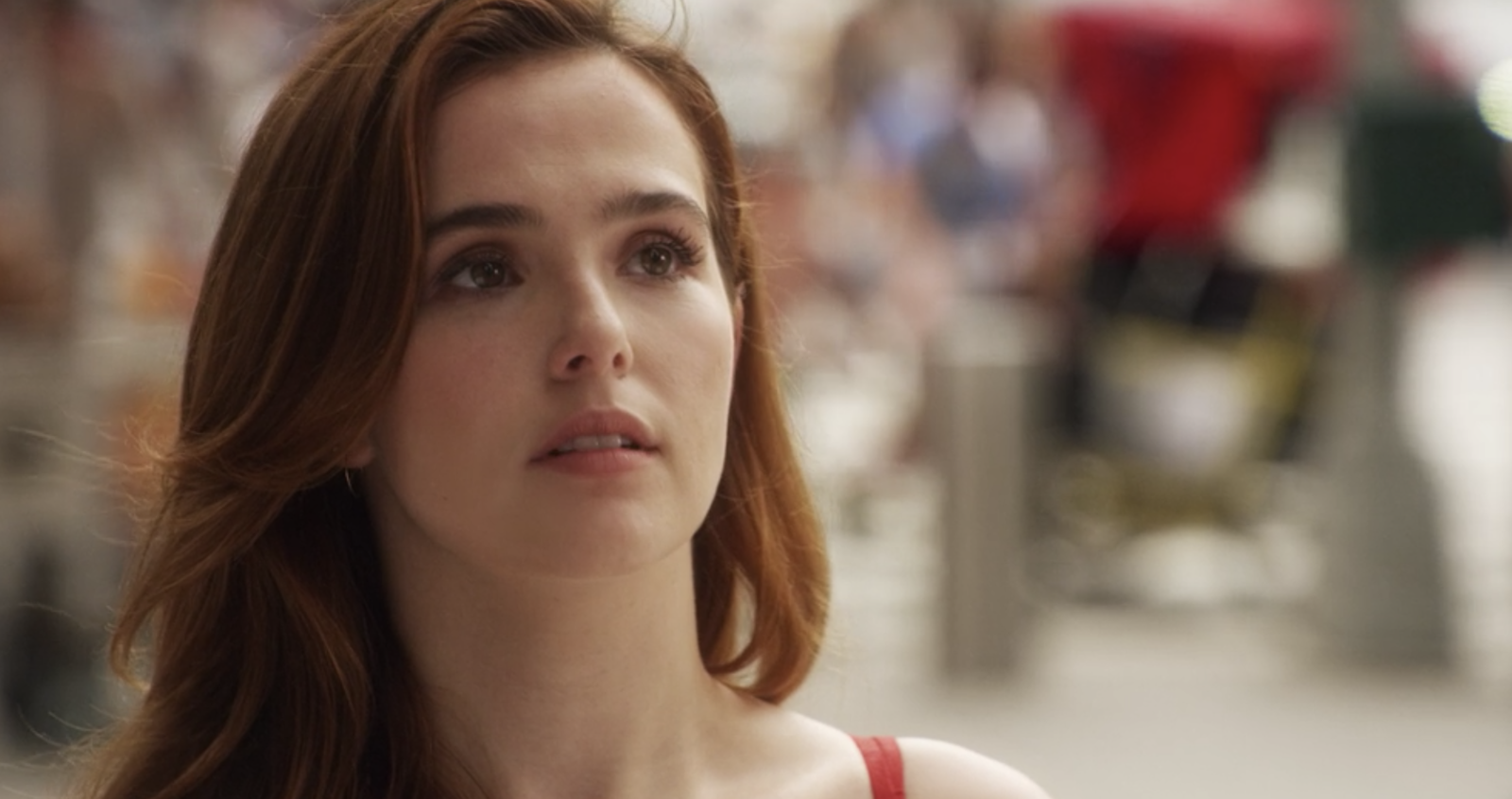 Here's some bonus good news for those who enjoy the movie — there's been chatter of a Set It Up sequel!
FINAL THOUGHTS: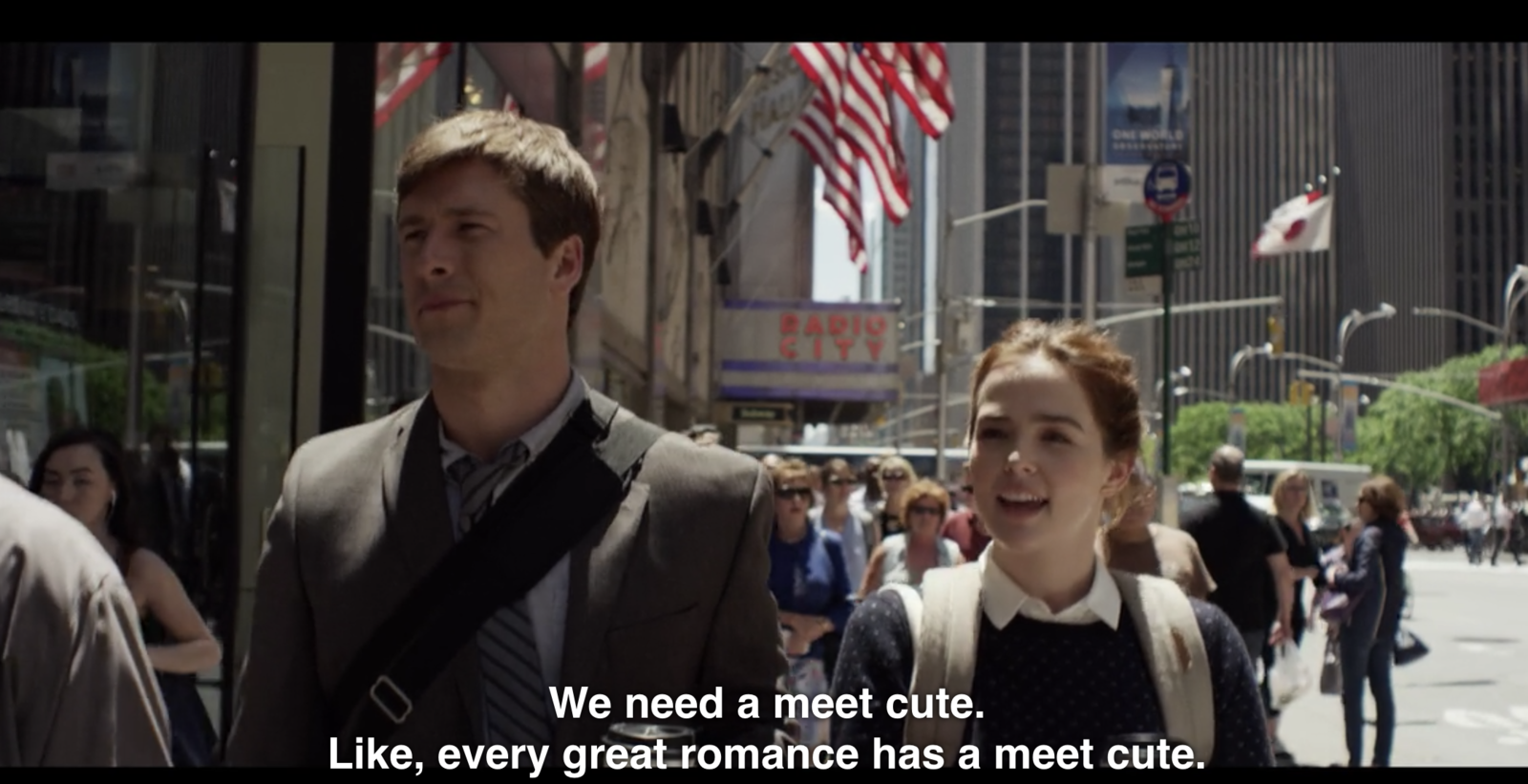 Tell me your suggestions for what to watch next on Netflix, Hulu, Amazon Prime, or HBO Now!