We Had Mariah Carey Play With Puppies While Answering Fan Questions And It Was Festive, Dharling
Mimi Claus came!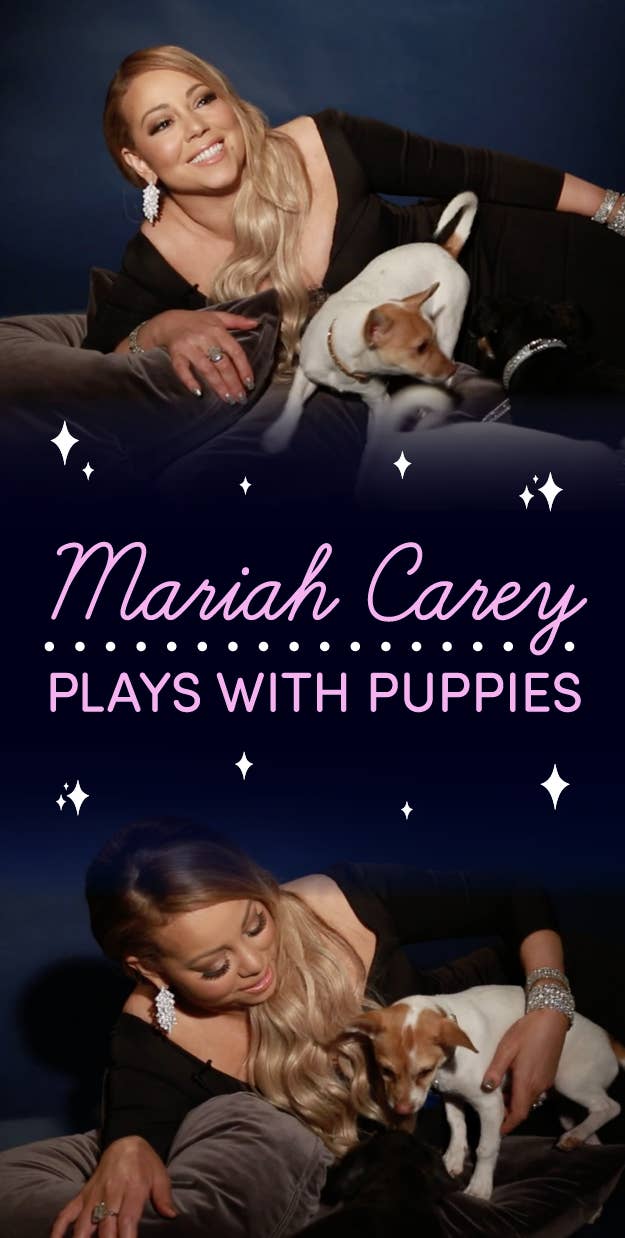 It's not even December and Mariah Carey's modern-day holiday classic "All I Want For Christmas Is You" is already cracking the Top 100 songs on iTunes. After turning the essential holiday track into a best-selling children's book in 2015, Mimi Claus is back this Christmas with another stocking stuffer: a festive animated film based of the book called — you guessed it — All I Want For Christmas Is You.

We sat down with Mariah to ask her questions about the holidays and brought along some elf-sized friends for extra holiday cheer. Sorry Mr. Claus, but I think we already got everything we wanted for Christmas this year!
Do you remember how you found out that Santa wasn't real?
What's your favorite holiday tradition?
What's the one thing YOU want for Christmas this year?
When can we expect a new album from you?
Did you ever think "All I Want For Christmas" would become such a Christmas classic?
And to adopt one of these insanely adorable puppies, head over to Vanderpump Dogs to learn more!