Kathy Griffin And Kristin Chenoweth Talk About Their Worst Heckler Stories
"Your smelly hole is like a fish market."
by
,
,
,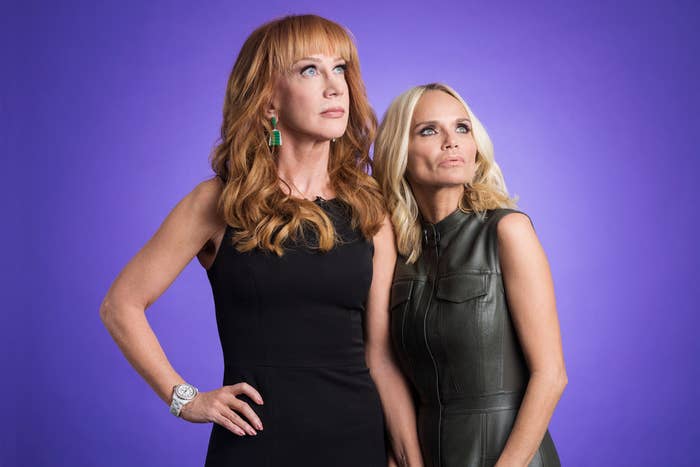 Celeb BFF's Kathy Griffin and Kristin Chenoweth stopped by BuzzFeed's Water Cooler Talk and shared their worst heckler stories while on tour — and let's just say these ladies have some thick skin!
Kristin's hecklers have yelled the obvious at her.
While Kathy's hecklers are a little more rude.
But hey — sometimes it comes from heart!
Check out show dates for Kathy's LIKE A BOSS comedy tour and Kristin's nation-wide concert tour today!