BuzzFeed Quiz Party!
Take this quiz with friends in real time and compare results
Check it out!
Netflix dropped Warrior Nun's new season with better fight scenes, new characters, and a queer ship we can root for. It's only been three weeks, but fans are already fighting for it to escape the dreaded Netflix cancellation fate that has befallen similar shows.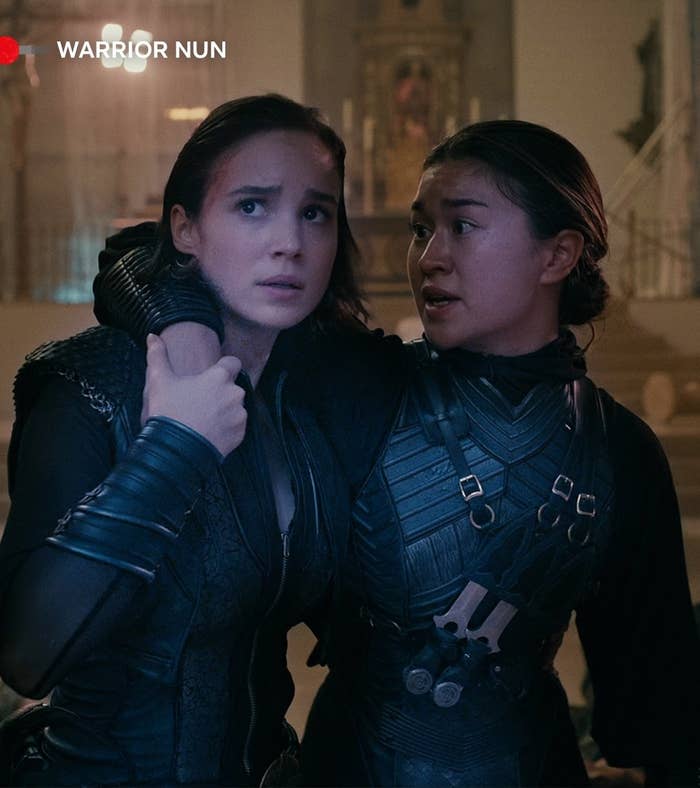 Even the showrunner himself knows it's a goofy title.
But I am actually quite obsessed with it. And I'm not the only one.
It has beautiful scenery (it's filmed in Spain!), Catholic ~aesthetics~ without the guilt, and one of the best fight sequences I have seen on television.
Plus, the romantic relationship between Ava and Beatrice, or "Avatrice," feeds us all our favorite fanfiction tropes — best friends to lovers, they were roommates, THERE'S ONLY ONE BED!
Just LOOK AT THEM 🥺 !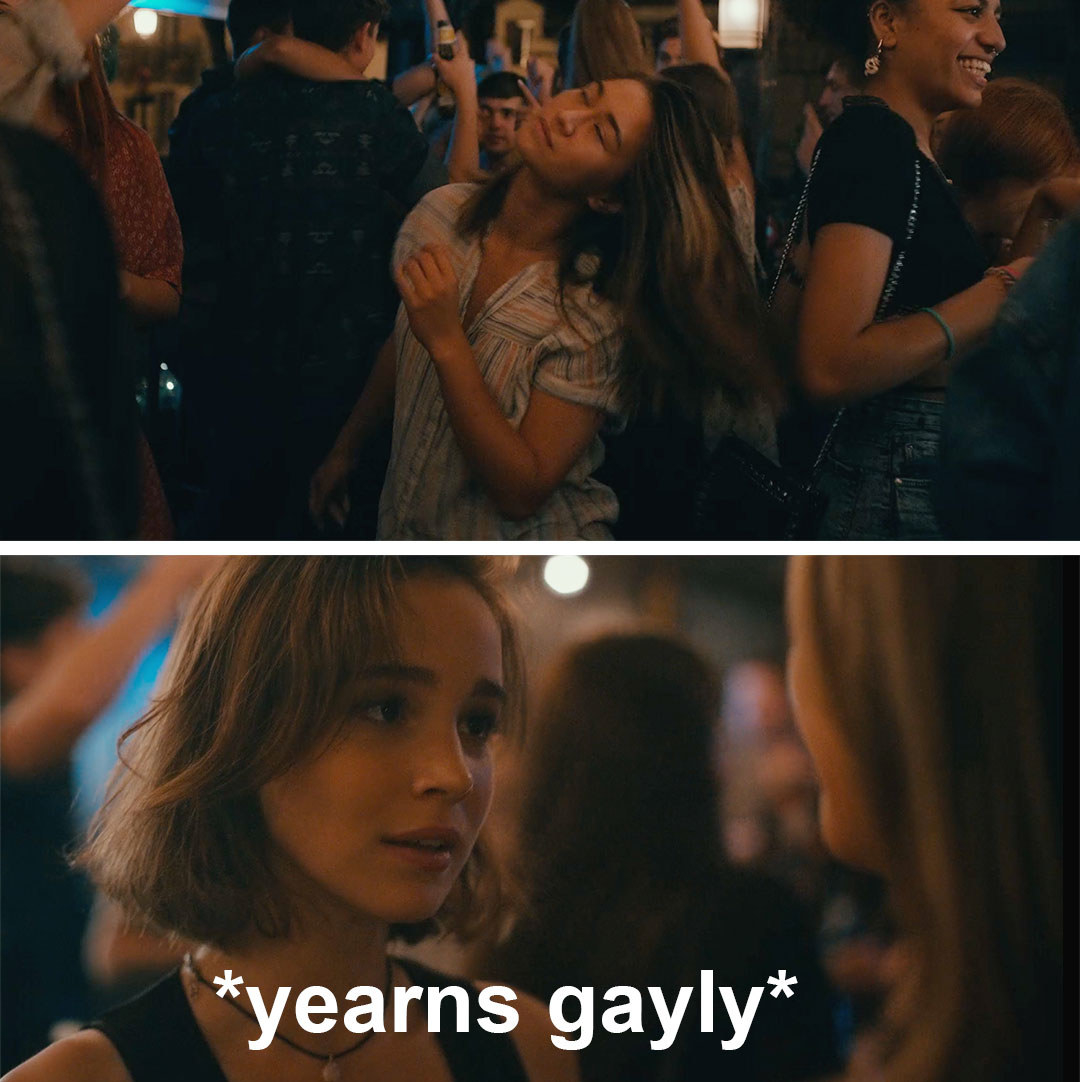 It's a godsend to fans who have seen several Netflix shows with WLW (women loving women) stories getting canceled, including First Kill, Teenage Bounty Hunters, and I Am Not Okay With This.
The show hasn't received much promotion because it dropped amid a full slate of Netflix's biggest titles: The Crown, Manifest, Wednesday. However, it has exceeded expectations by staying in the Global Top 10 in its first three weeks and has broken a Netflix record by getting a 99% audience score with over 6,500 user ratings on Rotten Tomatoes.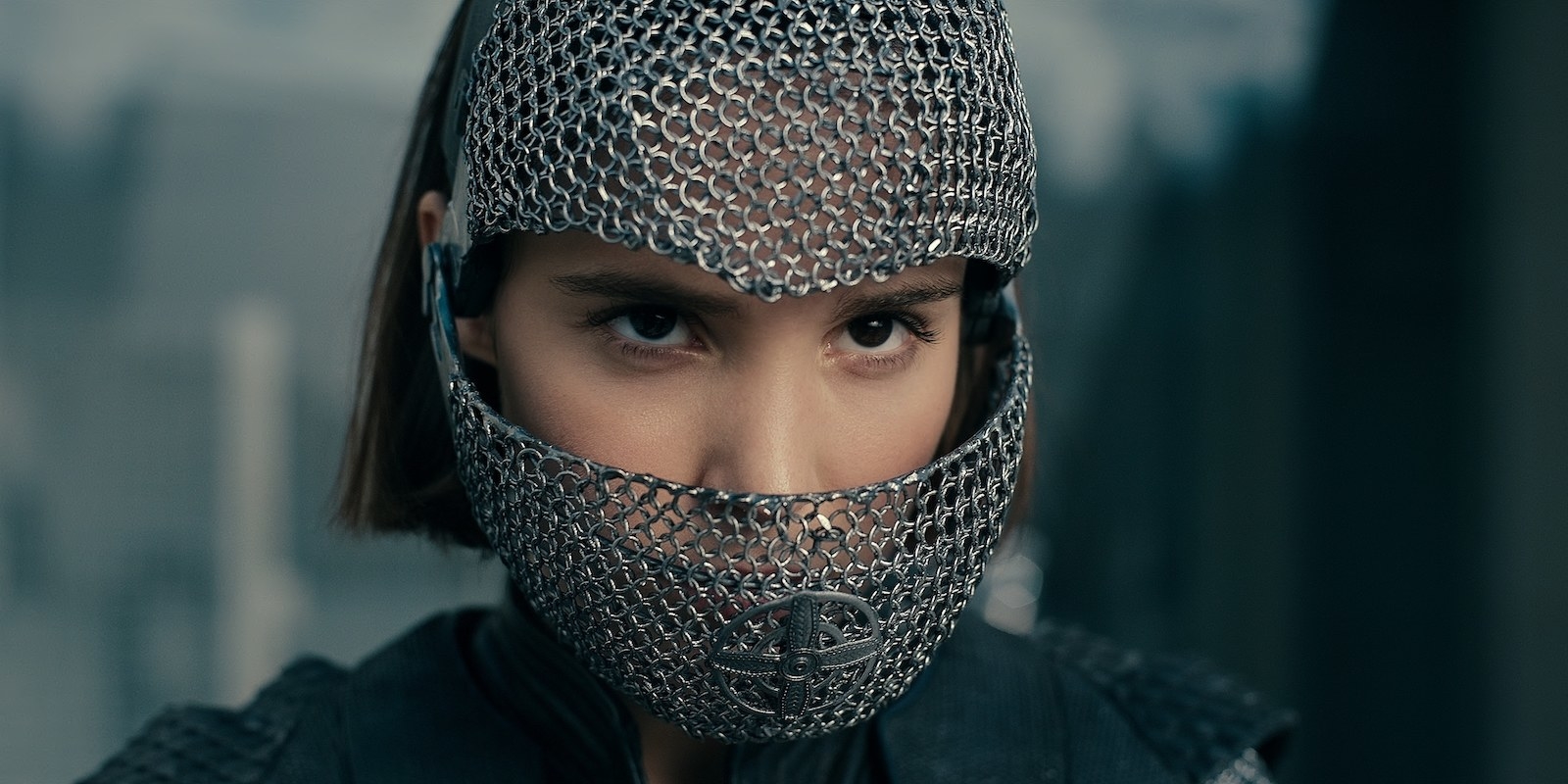 Passionate fans are hoping Netflix renews it for Season 3.
Even Jersey Shore royalty Snooki is in on it.
And in solidarity with other passionate fans who are currently obsessed with this fantastic and campy-in-the-right-places show, I've made a quiz to find out which Warrior Nun character you really are.