1.
A handy weekly cleaning checklist that divides household chores by day making them much more manageable. A 10-minute tidy here, and a five-minute tidy there and your house will be in tip-top shape.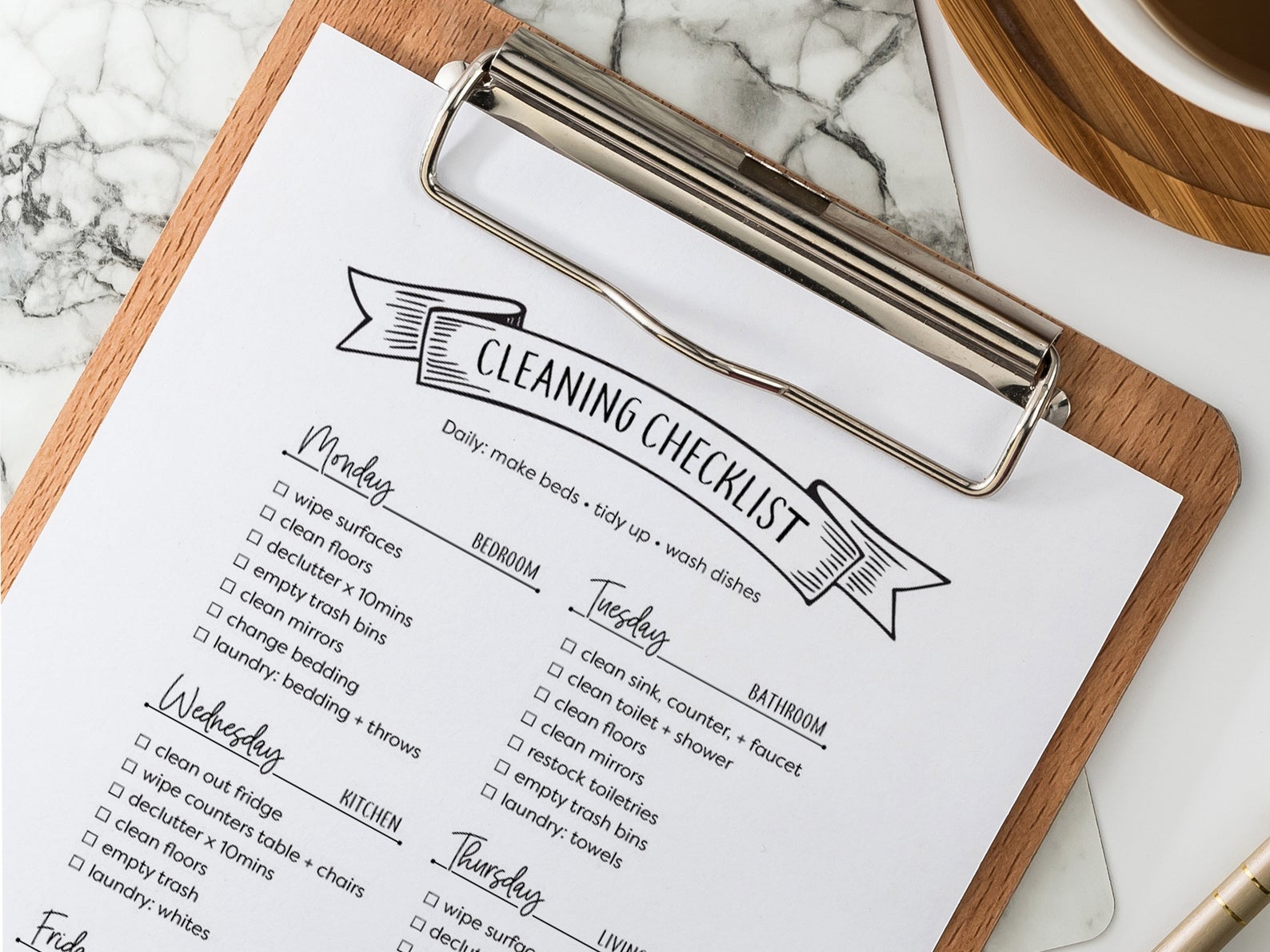 Creative Type Store / Etsy
Creative Type Store is a woman-owned, Canada-based Etsy shop that specializes in designer printables to make life easier. 

Promising review: "Great for what I needed! I had started my own schedule, but felt like I was forgetting things, too much in a day, etc. This is super helpful!" —Erin Brie
Get it from Creative Type Store on Etsy for $4.51. 
2.
A two-in-one robotic Bissell vacuum and wet mop so you don't have to attend to tracked-in leaves, muddy footprints (or pawprints), and other debris. Instead, switch this baby on and hit the couch while it works.
The robotic vacuum/mop is powered by a lithium ion battery that can run for up to 130 minutes. It's suitable for use on wood, tile, linoleum, and other sealed hard floors.
Promising review: "I love this, it works so well! Super easy to use and figure out the different attachments. We have a dog who is constantly throwing grass and soil from her indoor potty all over the rug and we are also doing some home improvement projects so we have sawdust on the floor as well and this vacuum picks it all up super easily. I love that it's so easy to change the wet and dry attachments and this thing has a surprisingly long battery life even on high power. I run this almost every day and I would say it's well worth the price. My dog was a little scared of it at first but she has gotten used to it. Works great on our hardwood floors as well as on the rug." —Julia V.
Get it from Amazon for $299.99.
3.
A Wet & Forget weekly cleaner you can spritz on your shower walls and tub after you're done cleaning yourself. Leave it on overnight — no scrubbing necessary — and just wash it off the next time you're in the shower!
Promising review: "I really like the fact that this product is true to its description! I highly recommend you do a thorough and very good job of cleaning before you apply this product or it will not make the product as effective as it should be! I highly recommend this because really who wants to clean their shower every day? This also keeps away mold and mildew how cool is that." —Stephanie Parker
Get it from Amazon for $16.89. 
4.
An absorbent microfiber towel that wicks water so well, your hair will dry in 50% less time than usual! If you've got thick/long/curly hair, you know what a time suck it can be every morning. 
Promising review: "I'm surprised by how well this actually works! I truly have coarse, un-tame-able hair that I must half air-dry and then blow-dry — it's a science. But this towel really helps the texture of my hair and helps it dry more quickly. Now I can put the towel on when I get out of the shower, then be blow-drying in 15 minutes. Cuts down 'handling' time when it comes to drying!" —Katie
Get it from Amazon for $20.99+ (available in two sizes and eight colors).
And read one BuzzFeed Shopping editor's full review of the Aquis Hair Towel here!
5.
A pair of elasticized shoelaces so when you're running out the door at 7:59 am and need to be at work at 8:00 am sharp, you don't have to waste any time with bunny ears or looping, swooping, and pulling. 
The shoelaces can be used on both adult and kid shoes! Reviewers also say these are great for making it easy to remove shoes while going through airport security. 
Promising review: "At first I was skeptical that these laces wouldn't hold my shoes on tightly enough, but I decided to give them a try in my Converse Chucks. They're fantastic! I like the way the "hidden" fasteners sit inside the shoes below the eyelets, but on top of the tongue, and I can't feel the fastener at all with my foot in the shoe. I've had them in for around eight months, and they're still just as elastic as ever. They haven't stretched at all and show no signs of wearing out. I loved them so much that I bought five more sets to put in all of my shoes! No more triple knotting my shoes so they don't become untied. I tie knots pretty slowly so these laces have honestly saved me tons of time. I couldn't be happier with them." —lucidity
Get them from Amazon for $9.99 (available in 38 colors). 
6.
An adjustable cap with a magnetic closure meant to work *with* instead of *against* your ponytails and buns. This way, you don't have to spend 10 minutes adjusting buckles or straps and trying not to pull out any hair in the process.
Ponyback is a small biz from Stacey Keller. When she couldn't find a hat that worked well with all hairstyles, she set out to make her own. 
Promising review: "I can't believe how perfect this hat is — I wear my long curly hair up 90% of the time and this works for ponytails, messy buns, braids, or any combo. It's SO comfy I don't even realize I am wearing it until my kids say to me 'no hats at the table' haha. This hat will be my summer lifesaver." —Nancy K.
Get it from Ponyback for $49.99 (available in four colors; available in sizes XS/S–L/XL and in four colors).
7.
A simply genius beard bib you can throw on and suction cup to your bathroom mirror when it's time for a trim because no matter how good of a clean you give your vanity after, you WILL find sharp lil' hairs on your bar soap, in your toothbrush, and all up in the drain, too.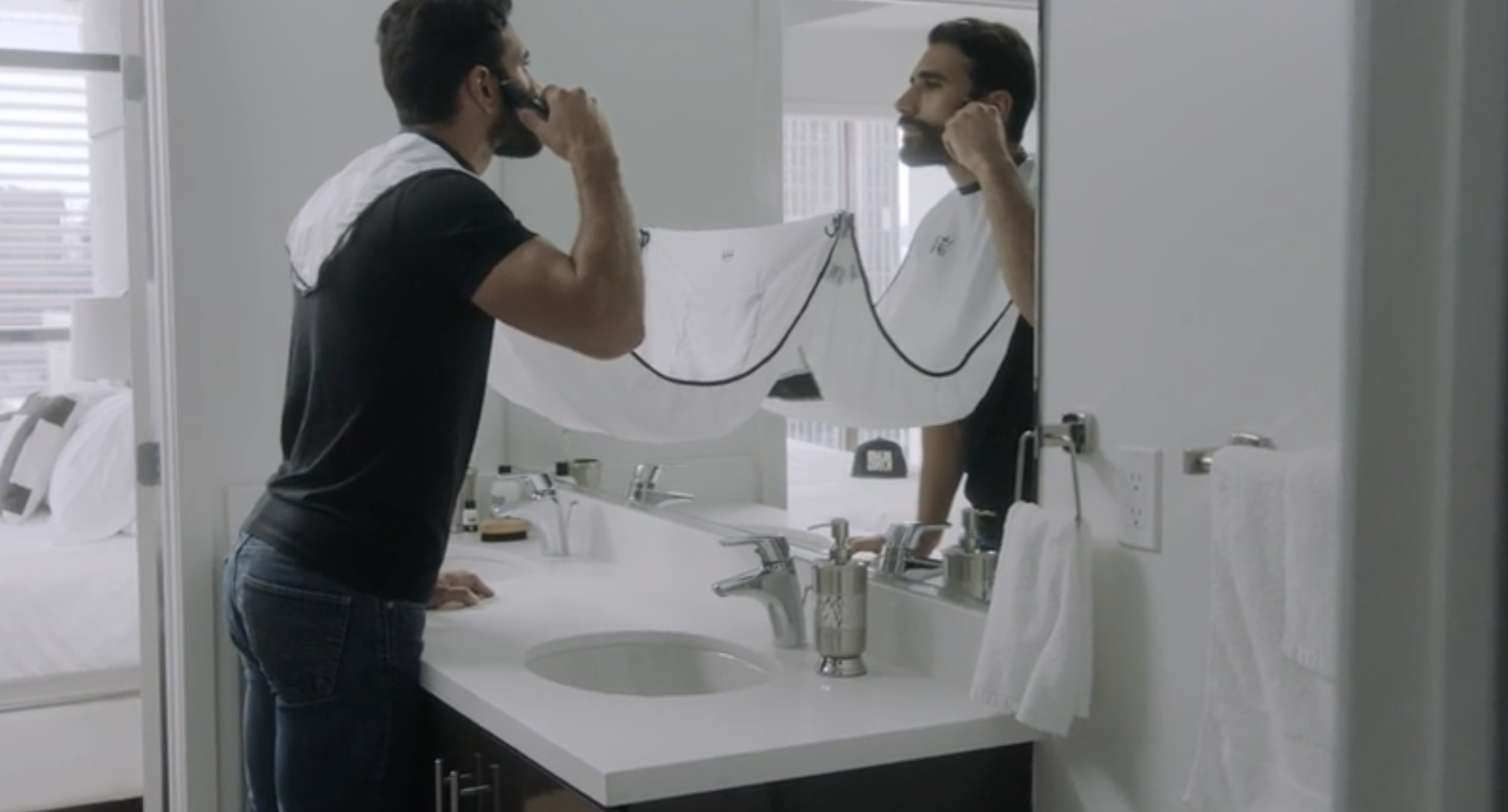 Promising review: "Finally bought this for my husband and I'm not sure why I waited so long. He would always shave over a towel, ball the towel up to 'clean it up when he got home from work,' forget to tell me, and then I'd see it on the bathroom floor or counter, pick it up to throw it in the washer (unaware of what surprise was inside), and beard hair would go EVERYWHERE. My husband can fully shave and then he basically has a full beard again three days later, so this happened more times than I'd like to admit. PEOPLE, DO YOURSELVES A FAVOR AND BUY THIS NOW!" —Ashley Flaga
Get it from Amazon for $20.99.
8.
A flexible EveryPlate subscription so you can forget about cooking after a long day at work and enjoy a homestyle meal for less than five bucks a plate!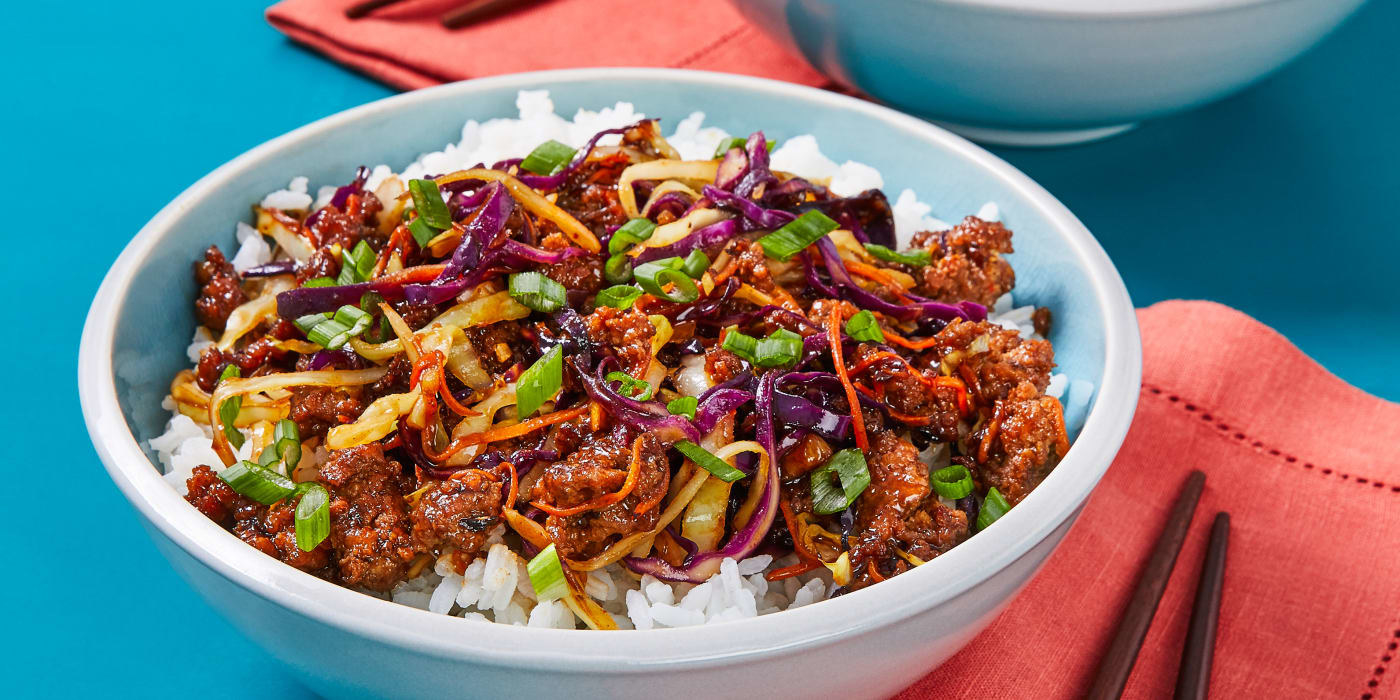 When signing up, you can choose how many people you're looking to feed (two or four) and how many meals you want per week (three to five). Each week, you'll have 16 meals to choose from. Recent options have included crispy Caesar chicken with roasted carrots and garlic mashed potatoes, Cuban-style bean and rice bowls, and thyme-seasoned steak with garlic ciabatta and roasted green beans.
If you're going away for a week or know you won't have time to cook anything, you can always skip a week or cancel your subscription altogether. It's truly that flexible.
Promising review: "It takes all the work out of having to meal plan and grocery shop. It not only saves me so much time, but it also saves me so much money!" —Kelsey Brackett
Get a subscription from EveryPlate for $4.99/serving + shipping.
9.
Or a Daily Harvest subscription to make eating easy with fruit- and veggie-based smoothies, harvest bowls, flatbreads, soups, chia bowls, lattes, and even ice cream!! Basically, if you have five minutes and the ability to work a microwave and blender, you're in business, baby.
When you sign up, you'll choose if you want your meals delivered weekly or monthly and nine, 12, or 24 at once. You'll always have more than 80 options to choose from and you can swap your selections, skip a week, or cancel your subscription at any time — there are no hoops to jump through.
Get it from Daily Harvest for $5.99+/per item.
10.
An auto-shutoff outlet so you don't have to take a handful of photos (from different angles, obvs) to prove to yourself that you *did* indeed unplug your curling iron before leaving the house. 

11.
A drawstring makeup organizer that opens to reveal every cosmetic you own so you don't have to spend countless minutes emptying out every item just to *not* find your concealer. (Turns out it was in your purse all along 🤷‍♀️)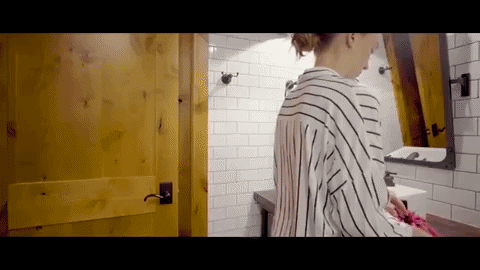 Promising review: "I was tired of fumbling around in my cosmetics case and saw this. I was skeptical, but...WOW! On my recent two-week trip to Europe, with constant laying out and packing up, this item was wonderful. I could find what I wanted quickly, right away. Packing up was just a matter of pulling the drawstring. At first I wasn't sure about changing to this bag, but now I could not do without it." —Mojosharkey
Get it from Amazon for $19.95+ (available in three sizes and 26 colors/patterns).
12.
An automatic pan stirrer because you can only be in so many places at once and the doorbell just rang and you're *not* about to miss your Amazon delivery.
The arm spins in the pan, disrupting whatever's in it and effectively stirring for you. The future is now!
Promising review: "My husband loves to cook. We have two very small children, so while his meals are mostly yummy, they are also sometimes burnt. This was perfect for him. He's able to turn it on, run into the next room save the day with a plastic bag and a washcloth for whatever blowout-esque mess I'm dealing with, forget he's cooking, run back into the kitchen frantically when he remembers, and arrive only to find the meal practically cooking itself. Best. Gift. Ever." —Jake the ChefturnedDaddy
Get it from UncommonGoods for $25.
13.
A wad preventer to ensure your sheets don't tangle themselves up into a Boy Scout badgeworthy knot *and* not even get clean in the process.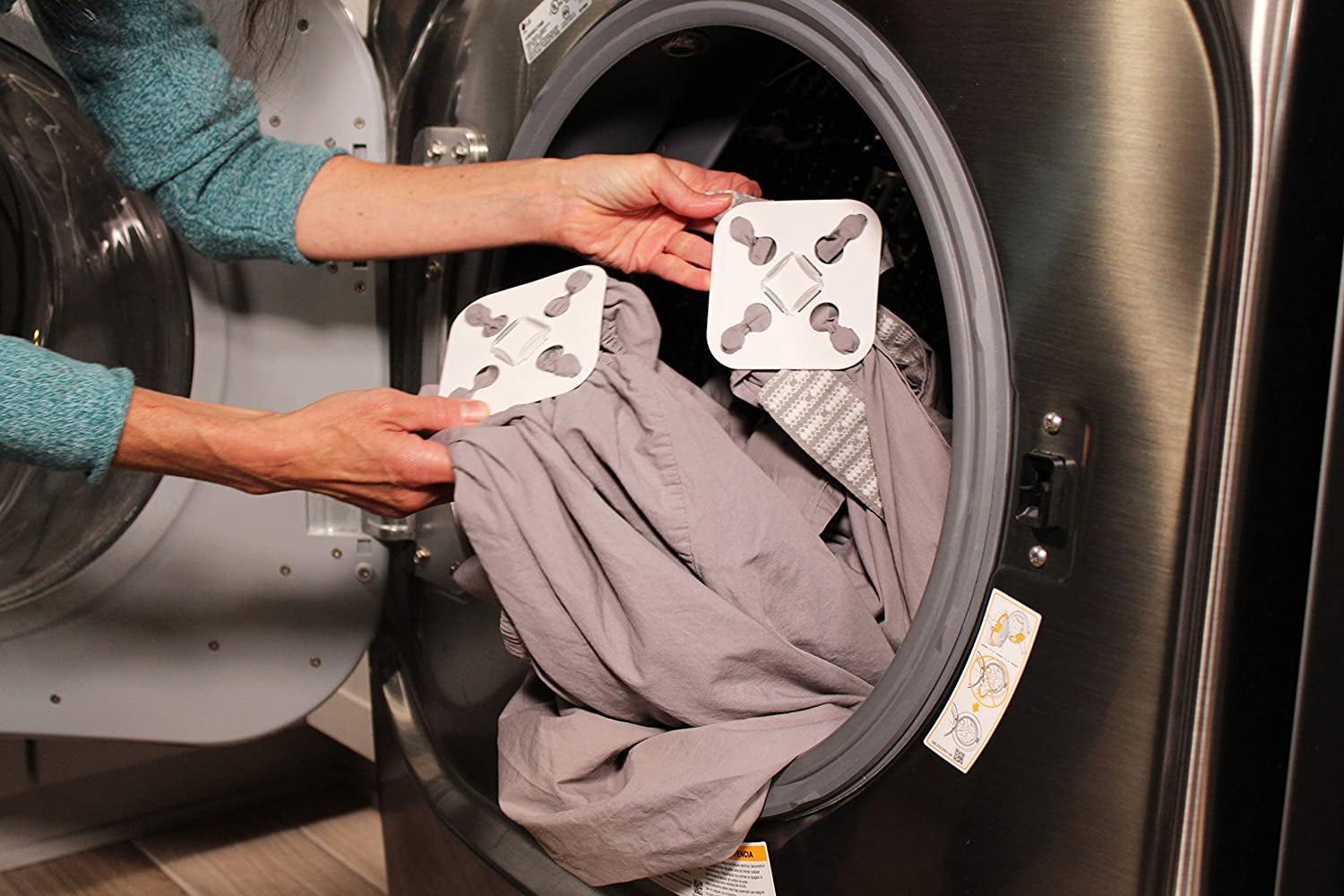 Wad-Free is a small biz from Cyndi Bray. Their products are made in the USA. Just pop the corners of your flat or fitted sheet into the device and you'll never have to deal with tangling and twisting again! Believe it or not (I mean believe it...the reviews are there) the manufacturer even says that your sheets will dry 75% faster and with fewer wrinkles.
Promising review: "I don't know what kind of magic makes these things work, and I don't care as long as it keeps my sheets from tangling up in the washer and dryer. This saves me so much time in the laundry room. I have King-size sheets that always end up in a twisted cocoon of wetness in both my front load washer and my dryer. Before, I always had to stop the dryer and untangle everything, now I just toss them in with no worries. I admit when I first purchased it I expected it wouldn't work, but was willing to try if there was a slim chance it might. After washing and drying three separate loads of sheets with Wad-Free, I purchased two more sets for my parents. Friends and family are definitely getting this for the holidays come December." —ZombieQT
14.
A microwave pasta cooker that makes it even easier to whip up your go-to meal: noodles with butter and, if you're feeling ~saucy,~ a lil' sprinkle of Parmesan.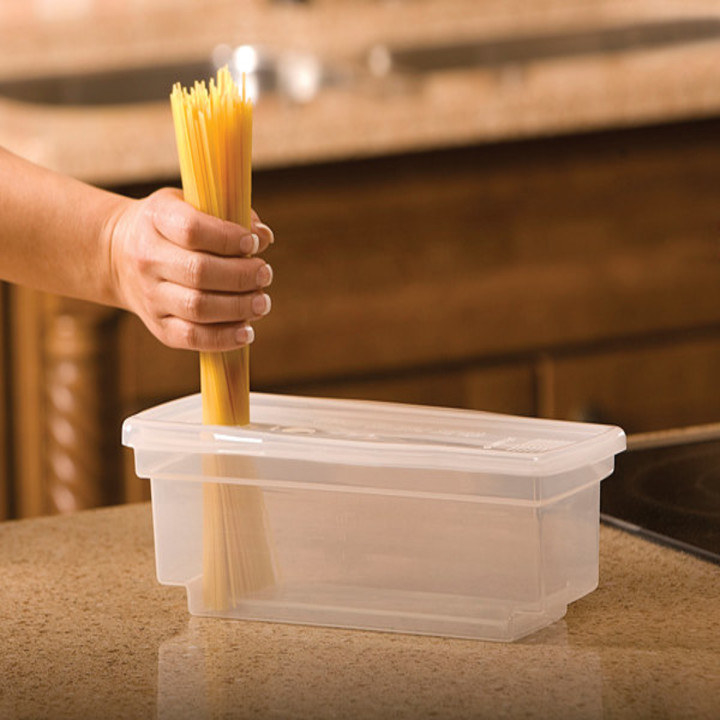 Measure your amount of pasta using the holes in the cover (like the model is doing above), then fill with water and heat in the microwave. The container won't boil over like a pot on the stove, so you don't even have to watch it as your noods cook.
Promising review: "I love to make pasta, but hate boiling a giant pot of water on the stove just to cook it. Now, I prepare it all the time; this makes it so fast and easy! It is great for making pasta salad in the summer, when I don't want to have to turn on the stove, and is great for camping as well. I love this so much, I actually purchased one for my stepdaughter and my best friend as well. Well-made and dishwasher-safe, I have used mine for well over a year and it is still in perfect condition. Never want to be without this again!" —SpikeysMommy
Get it from Amazon for $16.99.