We hope you love the products we recommend! Just so you know, BuzzFeed may collect a share of sales or other compensation from the links on this page. Oh, and FYI — prices are accurate and items in stock as of time of publication.
Is this you when you see a perfectly cooked egg?
Well! There's an appliance that's about make your days a little more eggciting (you saw that coming, didn't you?) — and whole lot easier: the Dash Rapid Egg Cooker.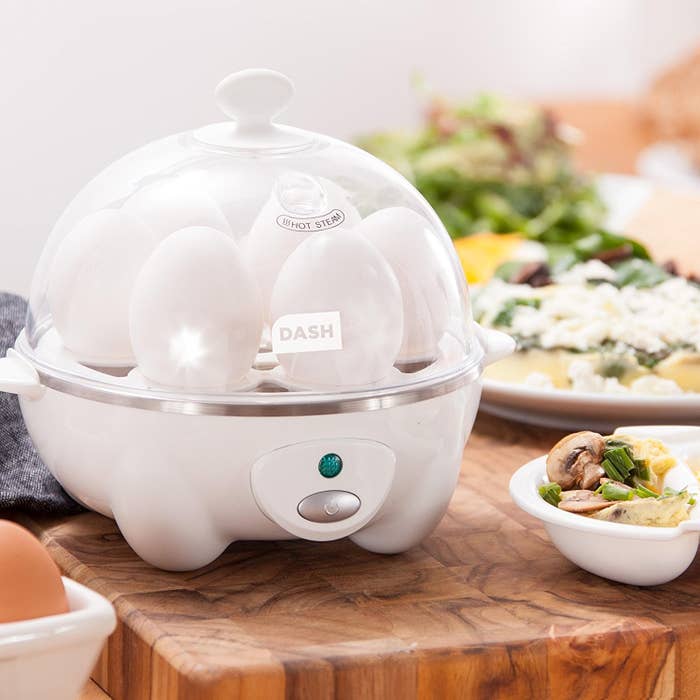 Still need convincing that this will upgrade all your egg-cooking experiences from here on out? Omelette you take a look at these Amazon reviews from its army of fans who've contributed to the appliance's 4.5-star rating.
I mean, dear sweet lord, look at one Mr. Mcgoo's soft-boiled eggs.
It's got a leg(g) up on the competition...
...might make hectic mornings scrambling to get your kids ready a little less chaotic....
...and apparently works for dumplings, too?
And if you're in the mood to go on an egg-cooking frenzy, you may want to consider the Dash ~deluxe~ egg cooker, which has room for a whopping 12 eggs.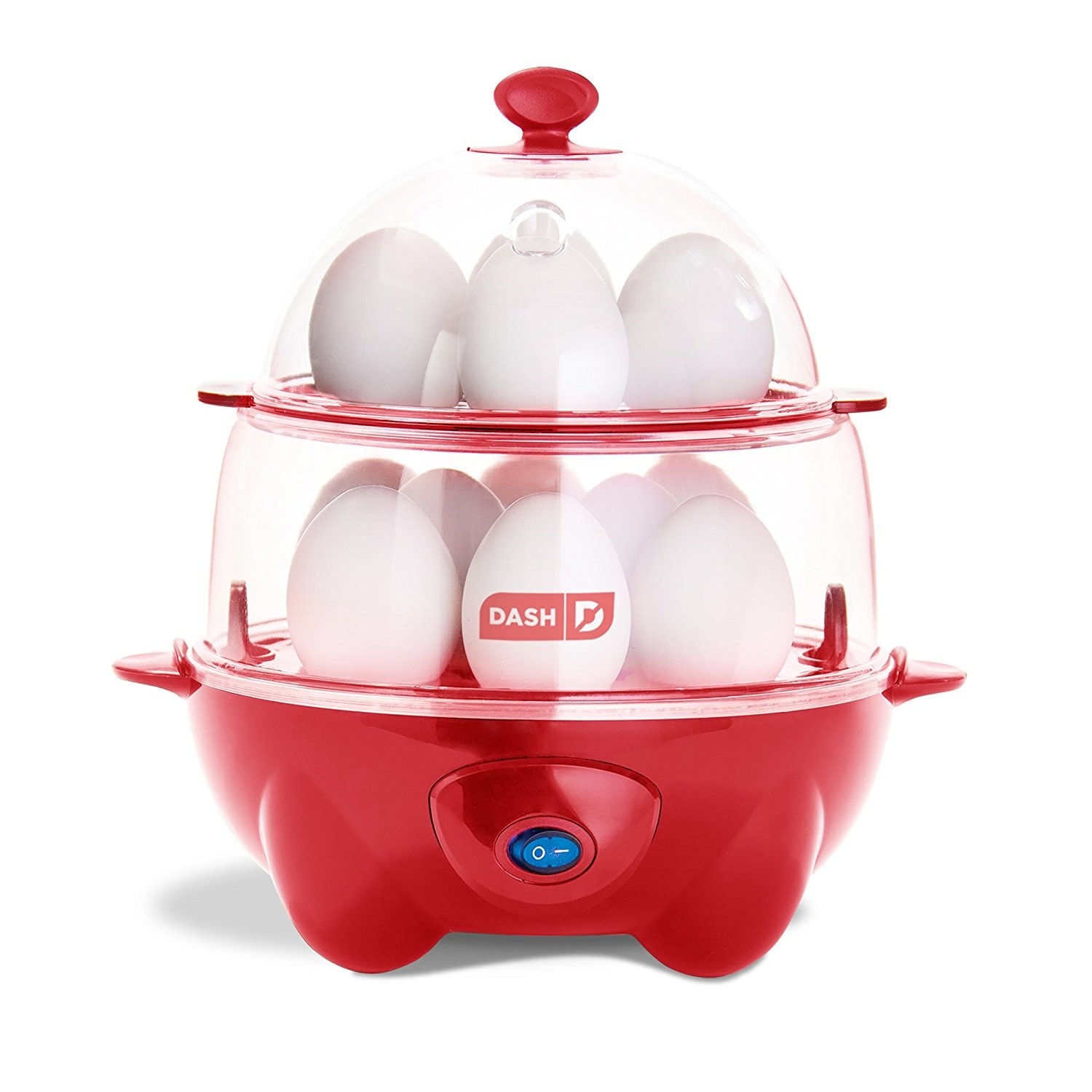 Some reviews have been edited for length and/or clarity.