Hi! We're Chelsea and James. We had the great privilege of exploding a strong, brave watermelon, Giselle, on Facebook Live. This is our story.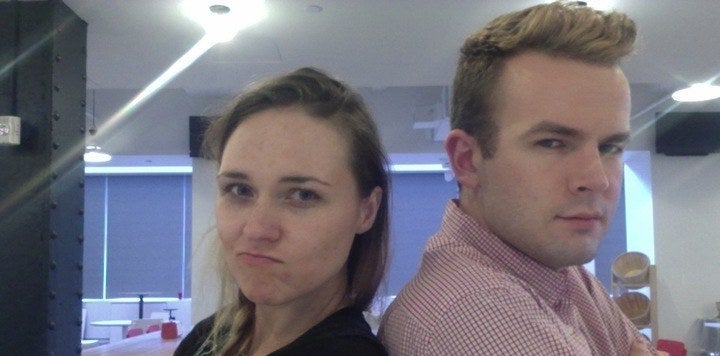 As you may have guessed, it was a harrowing experience. Full of ups, downs, and tons of drama. Here's what was going through our heads when it all went down.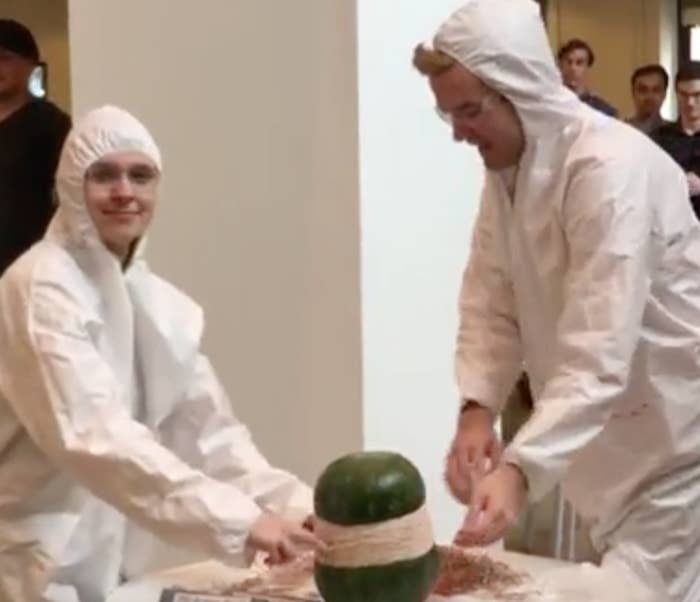 We had no idea what was to come, but we were all excited on the journey ahead. All three of us.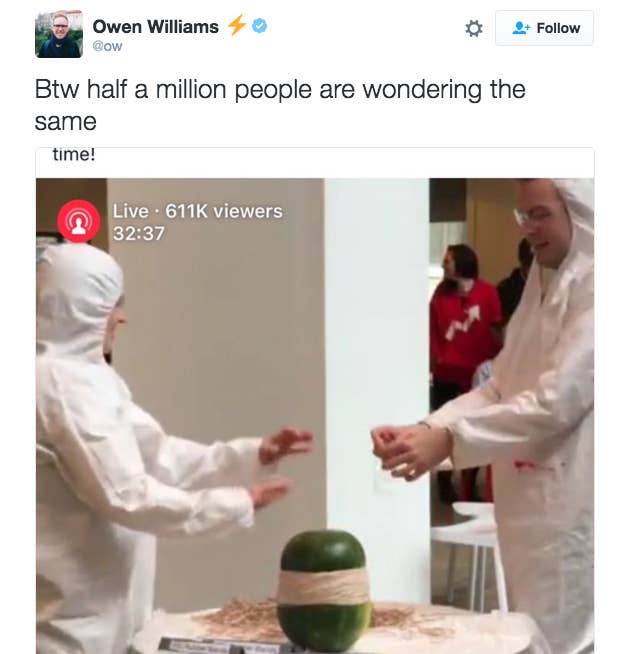 We were told the breaking point would be 475 rubber bands. We were convinced we were being duped and she would explode at any moment.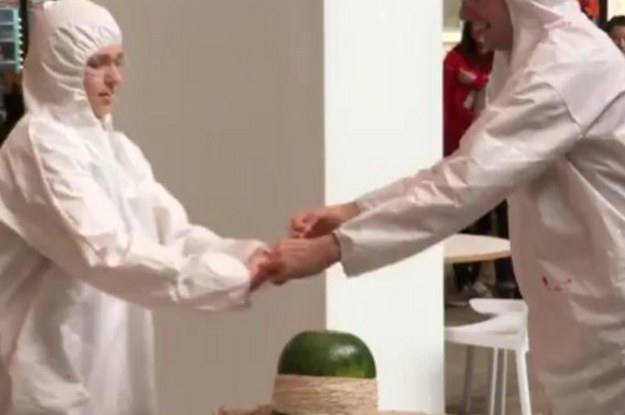 But then, she held on strong. We were amazed and humbled by Giselle's strength.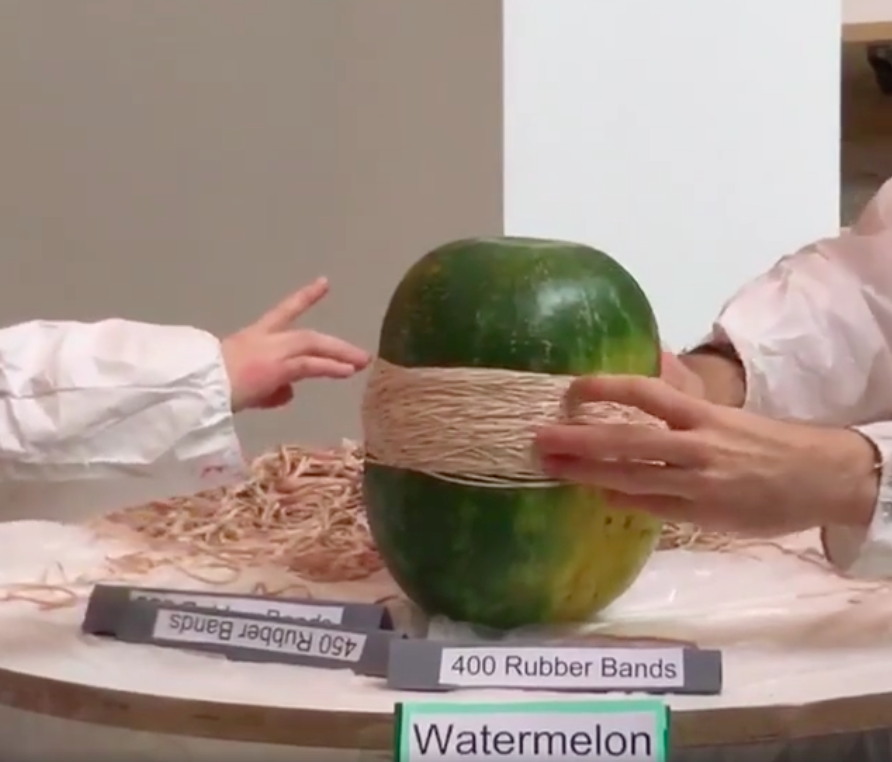 More people started piling into our canteen as the video (unbeknownst to us at the time) was going super viral.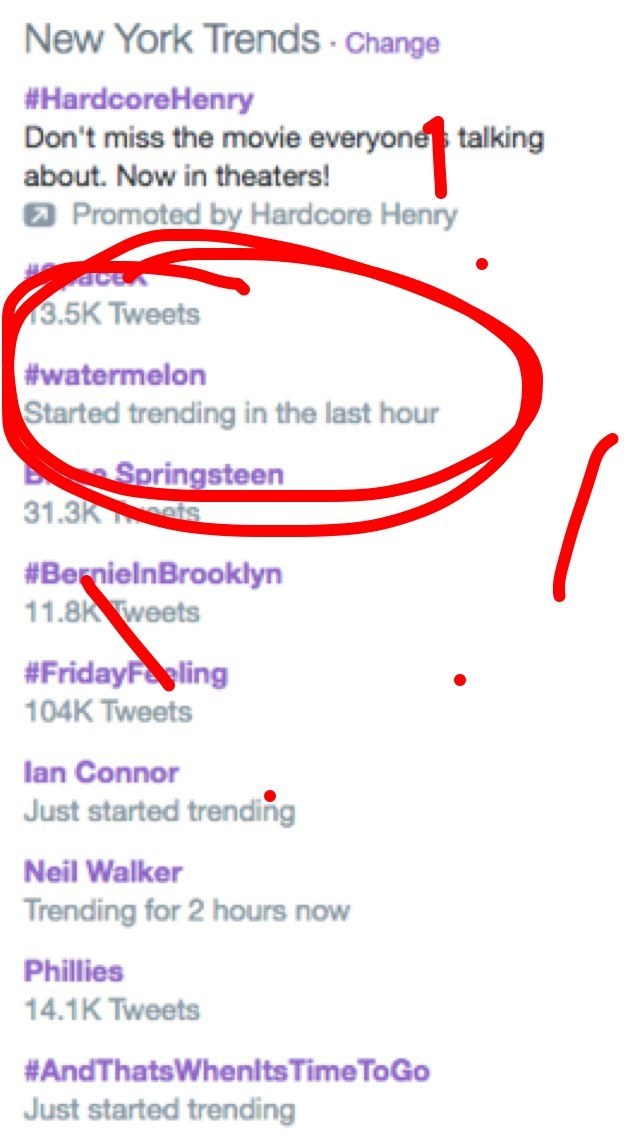 Times were tense.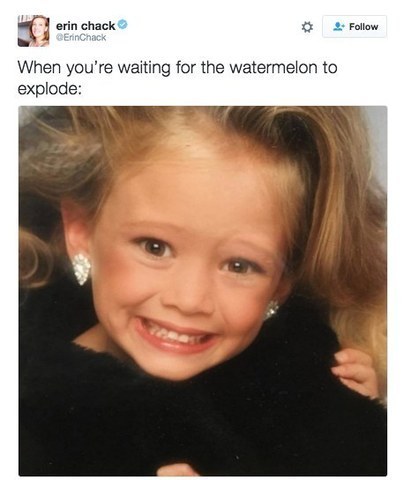 With each rubber band, our anticipation grew. WE WERE SWEATING. LIKE REALLY SWEATING.
One-fourth of the way in, Giselle was started to change shape! But she was still her strong, independent self. Truly amazing.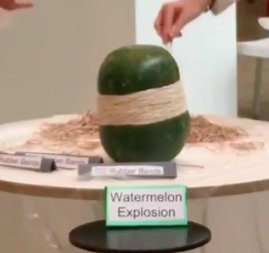 BLISTERS WERE FORMED, BLOOD WAS SHED, TEARS WERE CULMINATING.
Her juices were starting to pour out. It was like she was weeping.
At this point, we were getting attached. We had come so far together, you know?
At band 642, we could see her splitting, but we had to keep going. We had to move around to shake off the nerves.
SO MANY FALSE ALARMS KEPT HAPPENING. The rubberbands kept snapping on us like Giselle's final revenge.
Oh, and in case there was any doubt, SHE WAS DELICIOUS.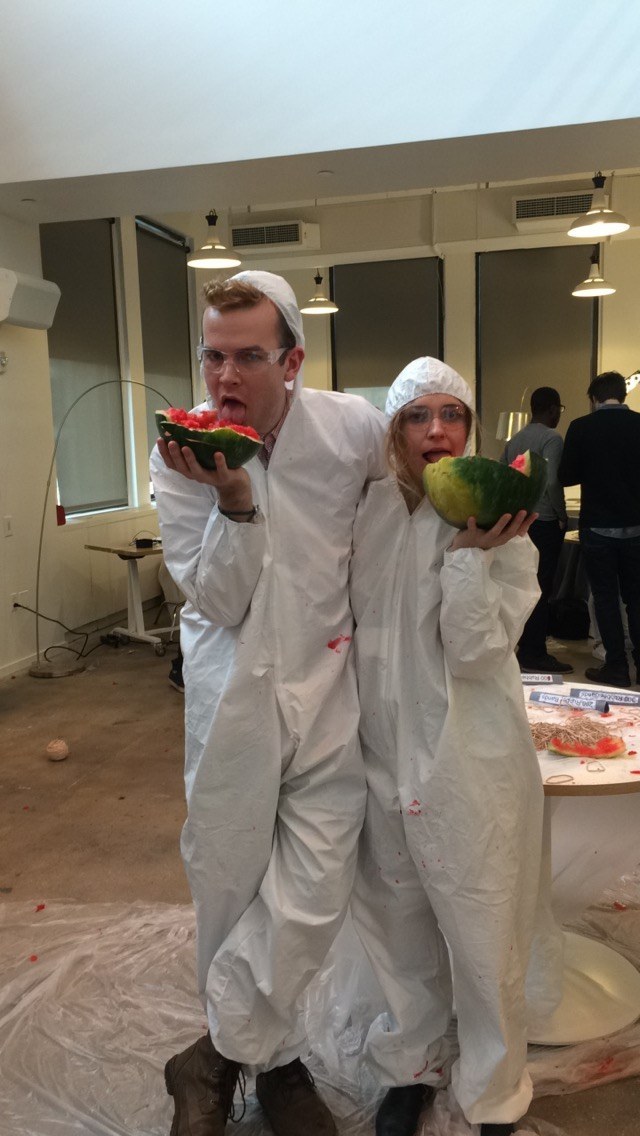 We were so happy! We thought we had experienced all of the powers of the experiment and THEN WE SAW THE RUBBER BANDS. THEY HAD ALL COME TOGETHER IN A PERFECT BALL. LIKE WTF?!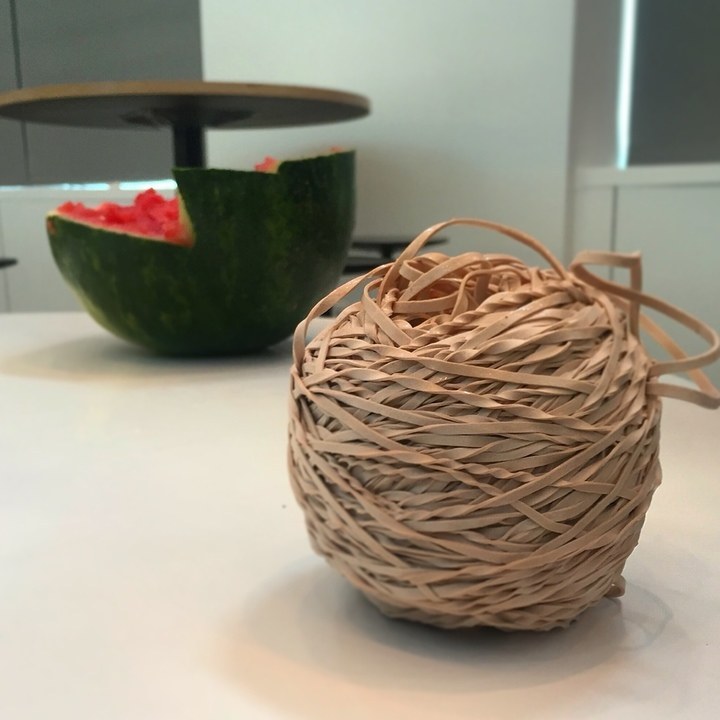 All in all, it was a roller coaster of emotions, bringing us all together.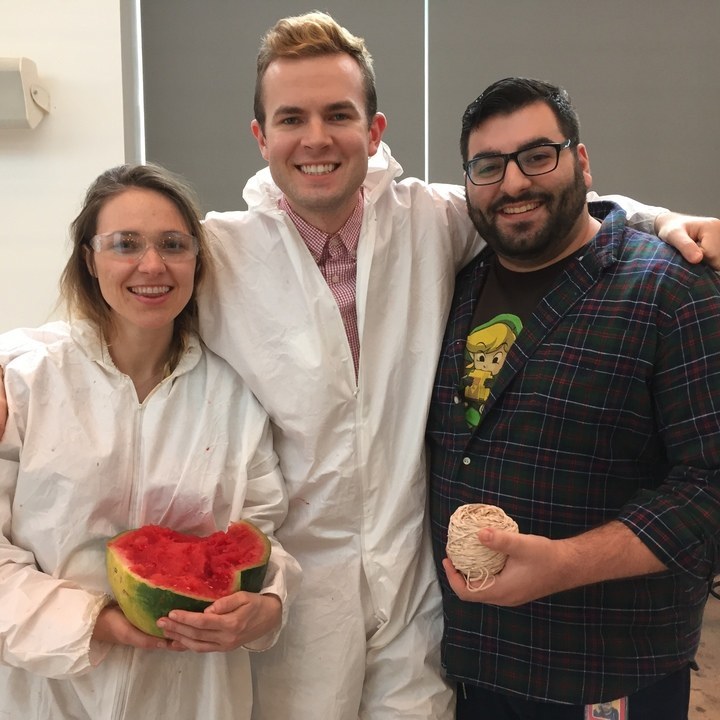 We love you, Giselle. You've taught us so much.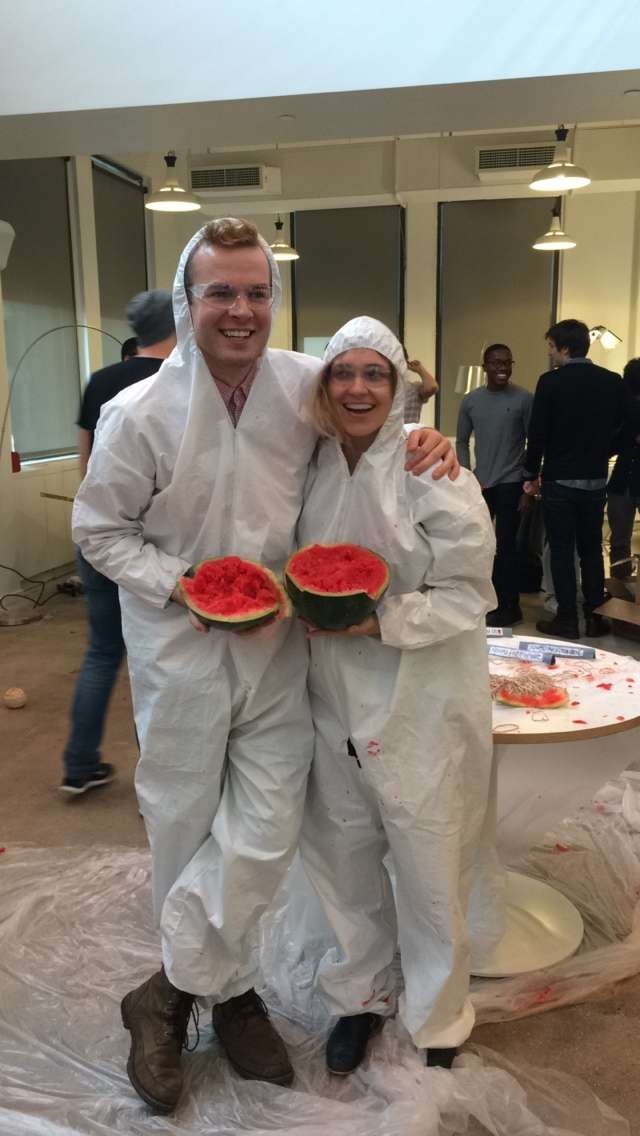 BuzzFeed is among a group of Facebook Live paid media partners.