We asked BuzzFeed Community if they had the fortune of adopting a pet this year. Here are just some of the cats who were submitted.
1.
This little guy who's finally enjoying the lap of luxury.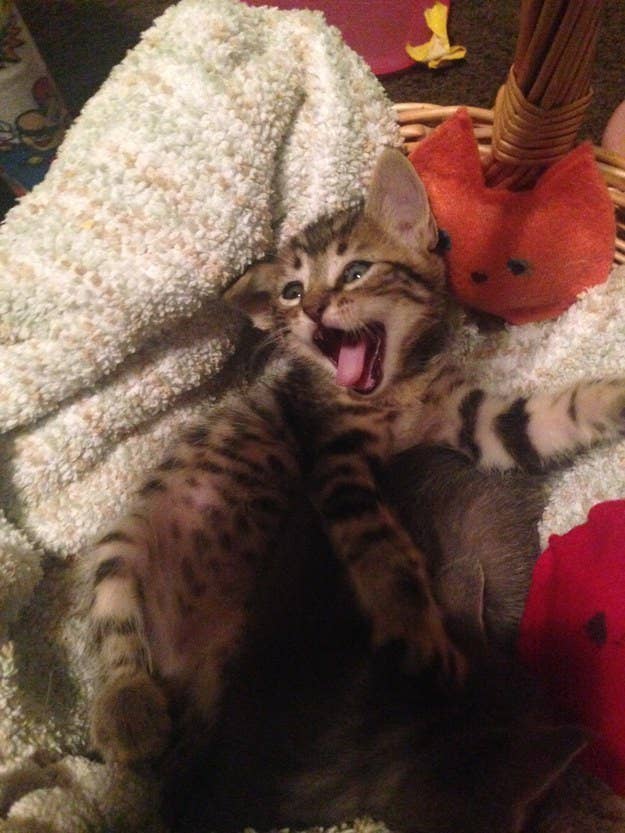 2.
Ponyo who has the cutest little sleeping style.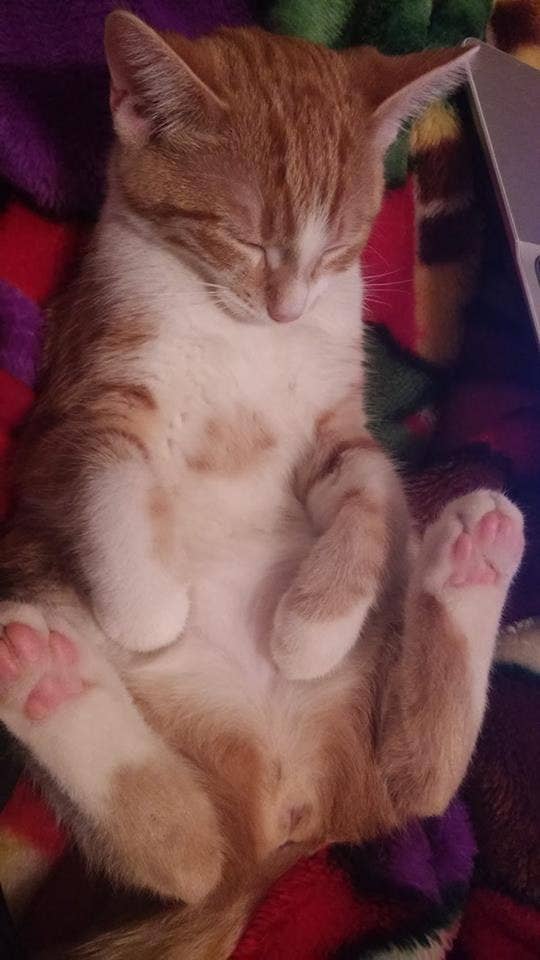 3.
Henrik who played and purred so hard on his first day home that he passed out.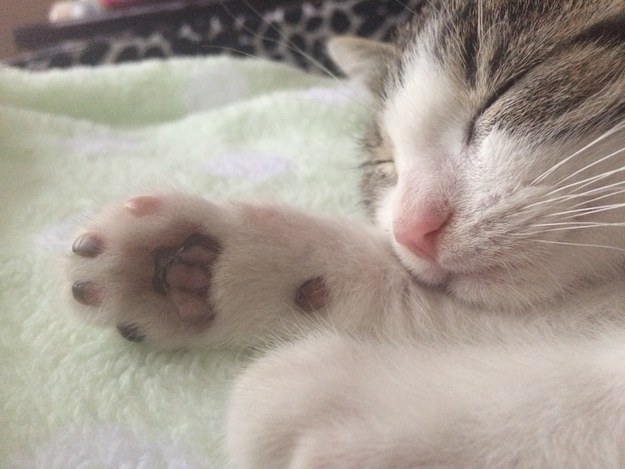 4.
Hissy Elliott and Foxxy Cleocatra who quickly learned that a human is the best kind of pillow.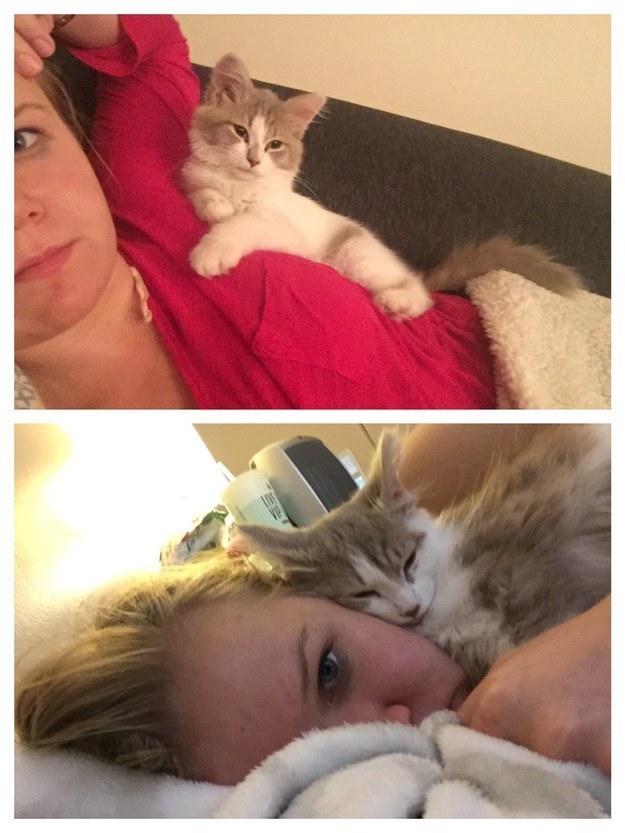 5.
This little cutie who found just the right spot.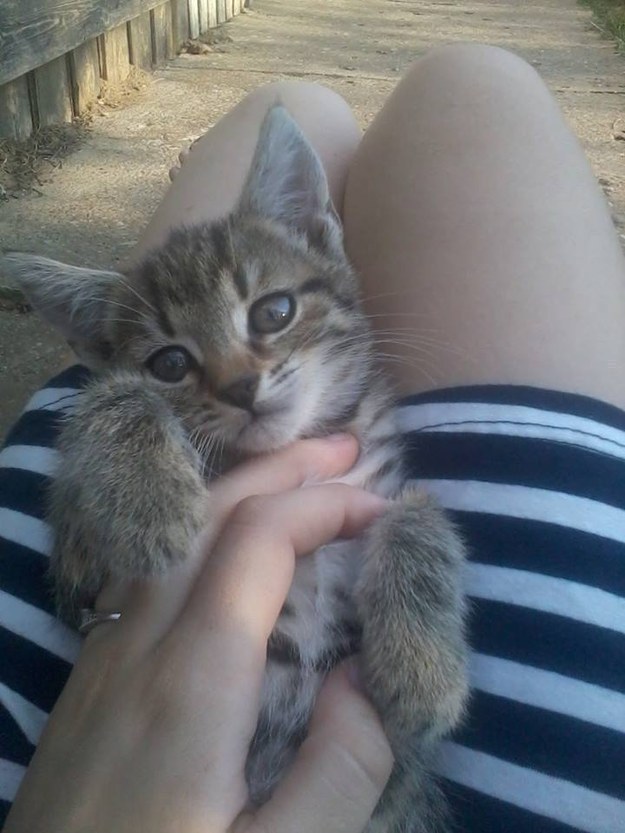 6.
Rambo who was the ultimate Valentine.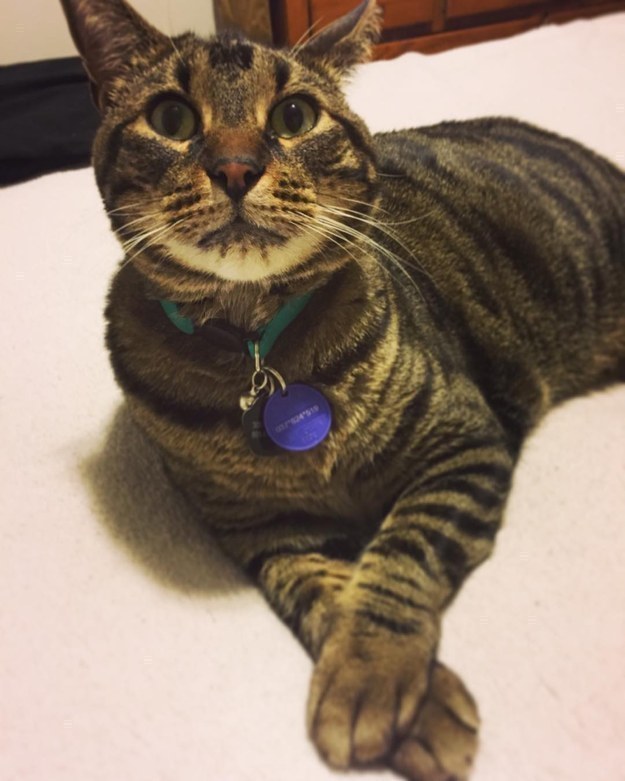 7.
Lucy finally found the humans who say "I love Lucy" every day.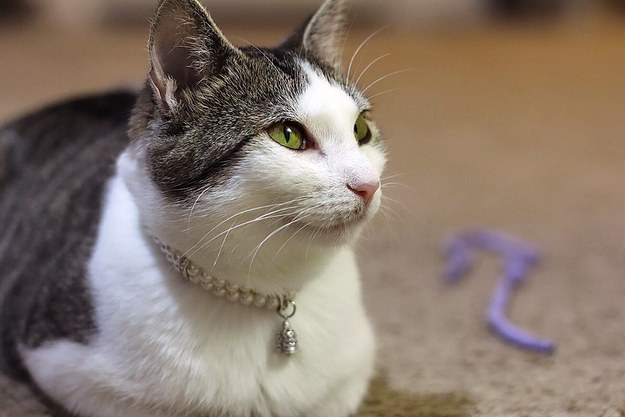 8.
Calypso who just loves to give hugs to her new humans.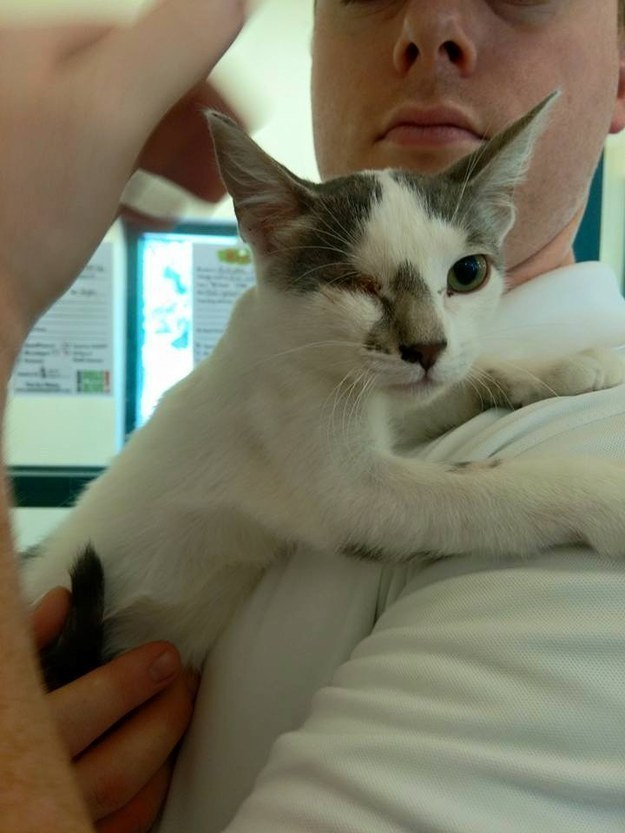 9.
Floof who immediately felt right at home.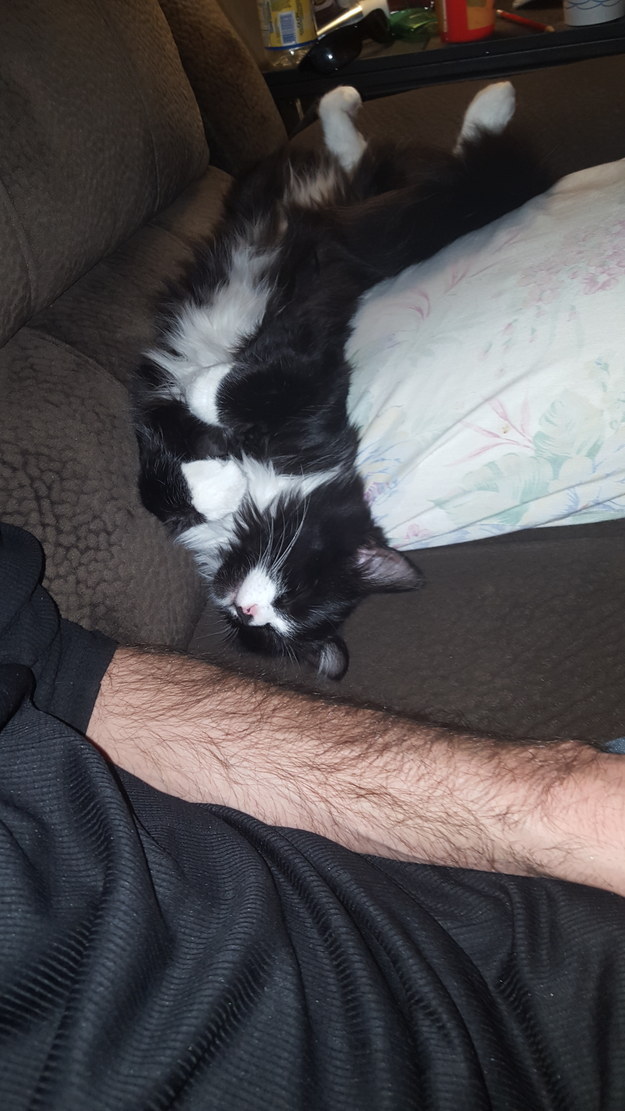 10.
These two curious ones who finally got to live the life they deserve!
11.
This snuggle bunny who completed a family.
12.
Arya Underfoot who discovered her favorite blanket.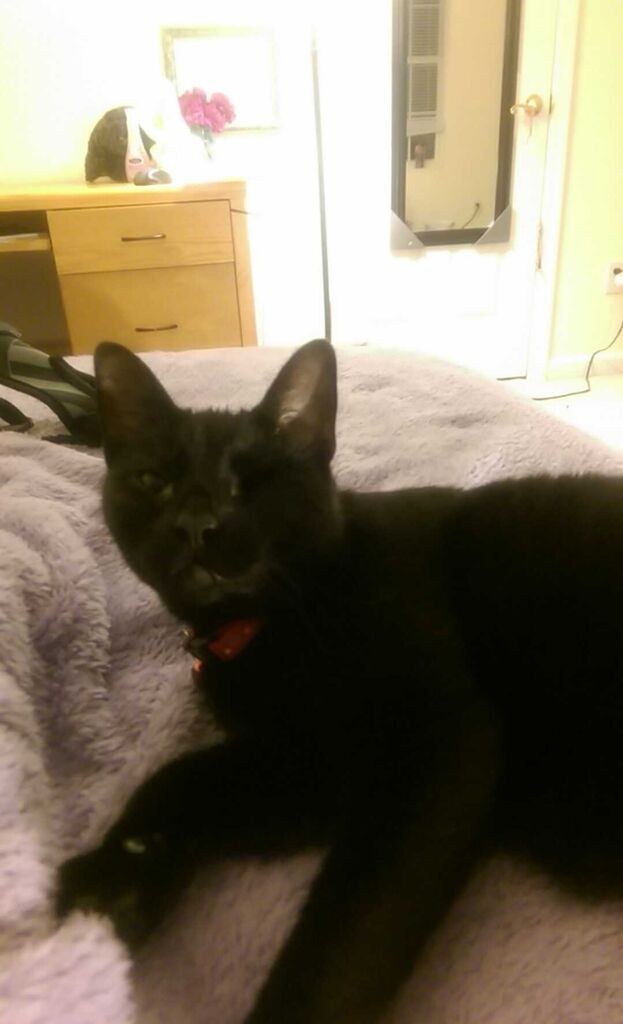 13.
This little stretcher who found out her most flattering color.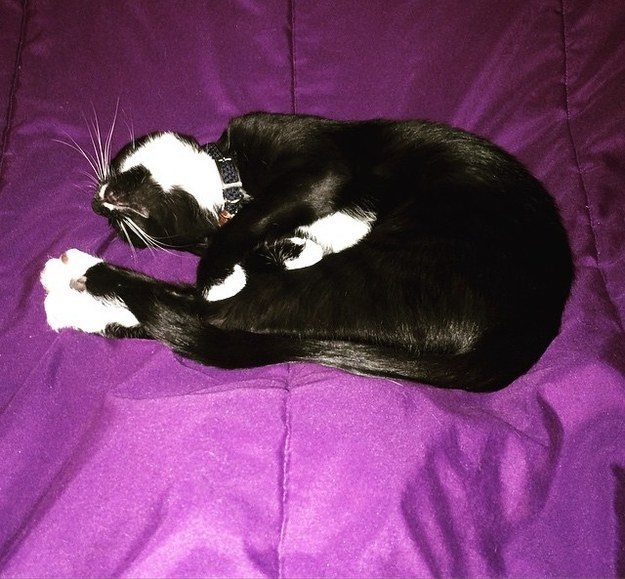 14.
This kitty who loves hugging her human.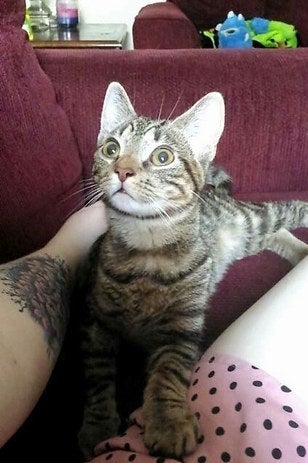 15.
Finn who got to finally live out his dream of snuggling up with a good book on Sunday afternoons.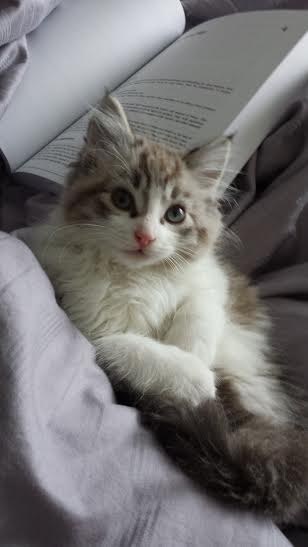 16.
Carbo, Marino, and Skittles who not only have a new human family but also a new kitten one as well.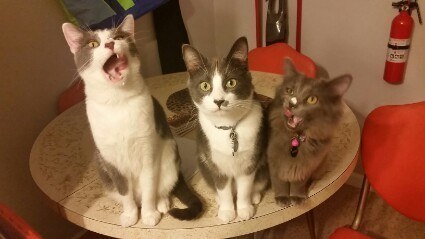 17.
Tom Riddle who slithered right into his family's hearts.
18.
Ponita who fixed her and her family some strong drinks to celebrate.
19.
Mew who went from roughing it in the woods to snoozin' in her new best friend's lap.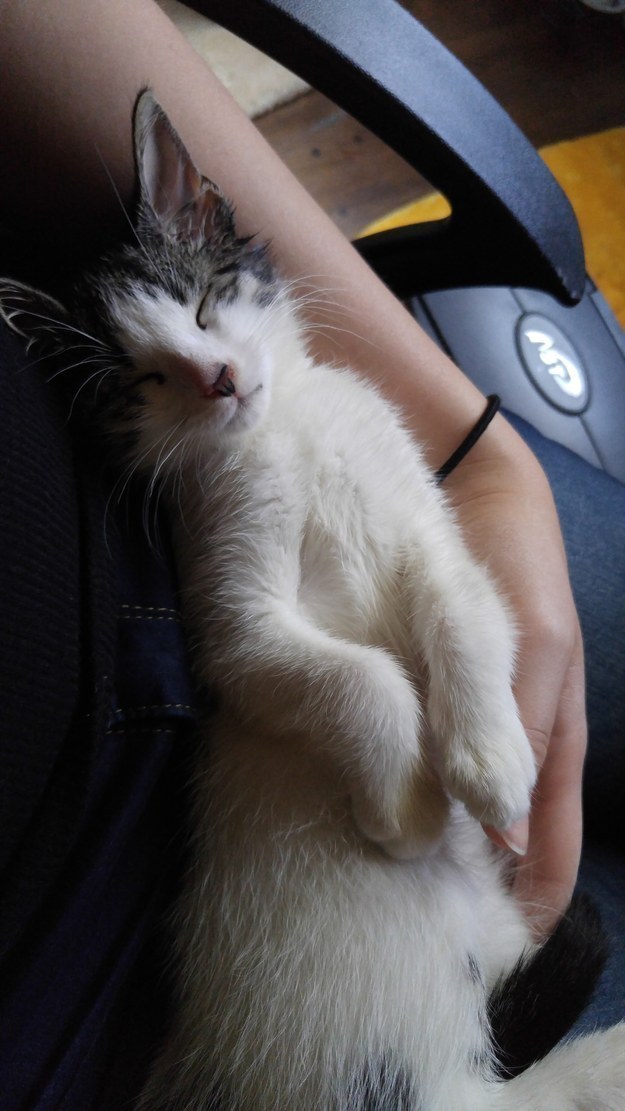 20.
Teddy and Milo who love hugs and snoozes.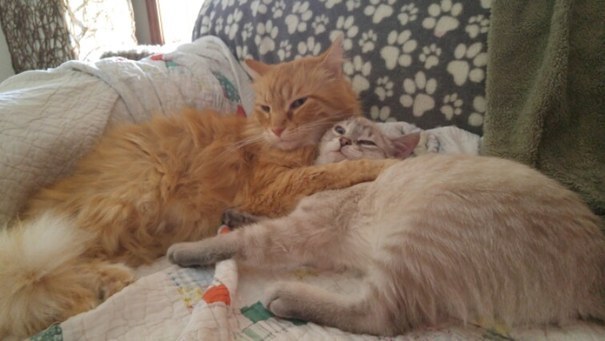 21.
And these two who get to enjoy the softer things.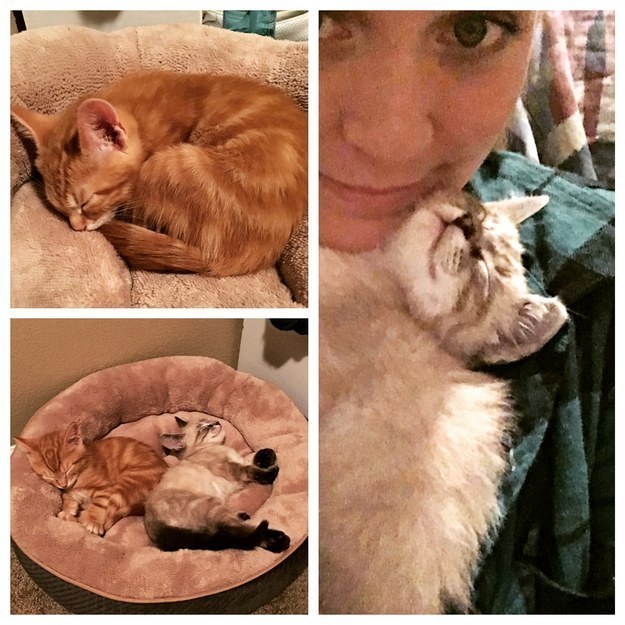 22.
Otto who loves watching sports with his new family.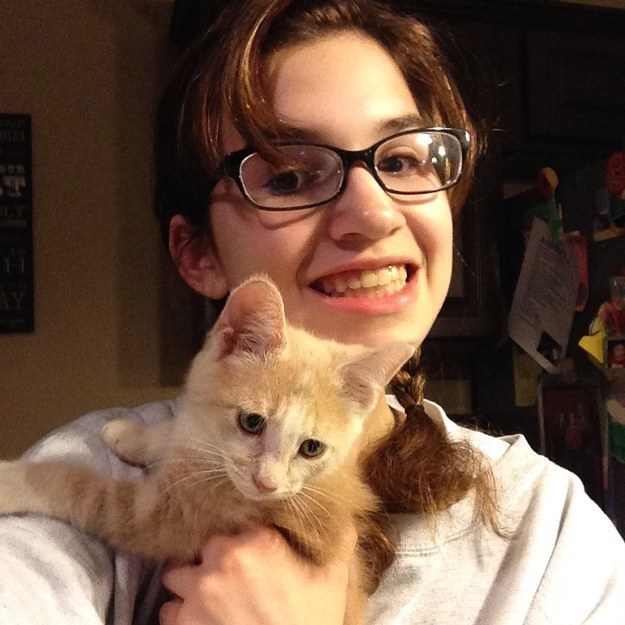 23.
Moe whose new job is to give high fives and snuggle. He's been "Employee of the Month" every month since he started.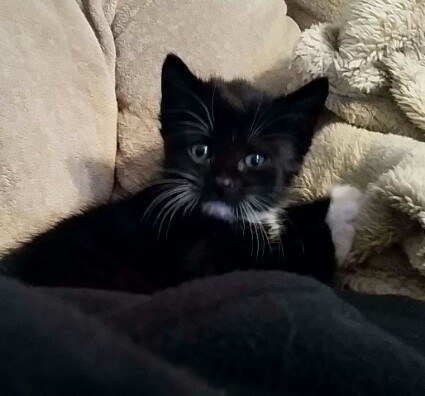 24.
Lil Sebastian who may be little but is still mighty.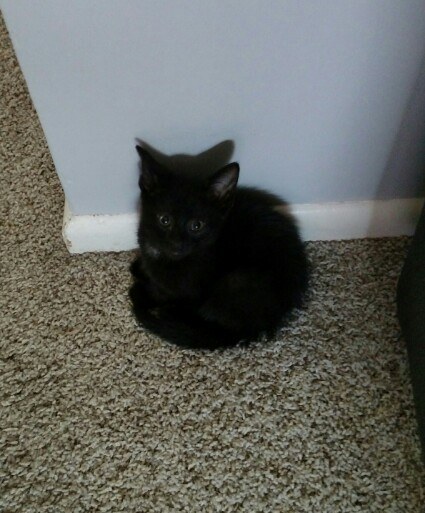 25.
Penny and Pepper who had been in a shelter since they were 3 months old and now get to lounge together all day everyday.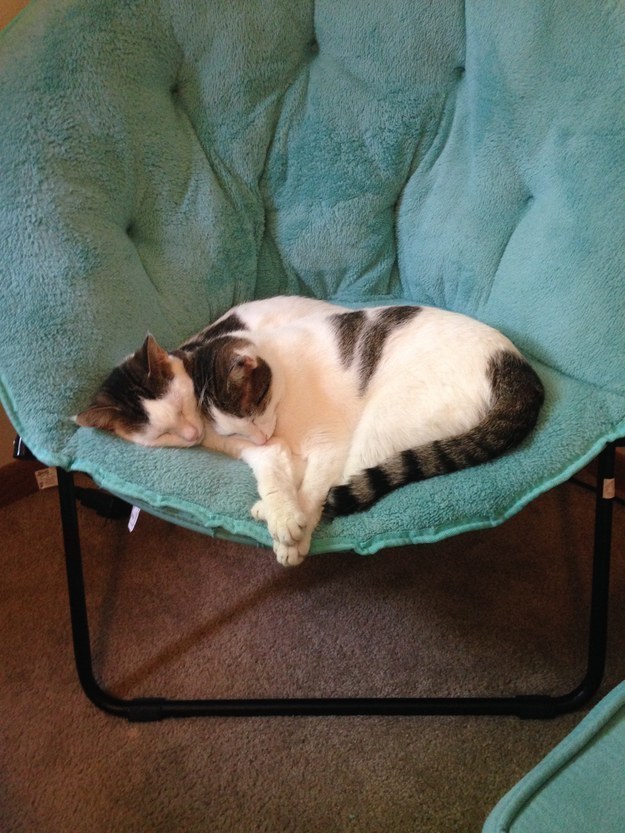 26.
Mindy who enjoys the finer things now: like playing with potatoes, according to her humans.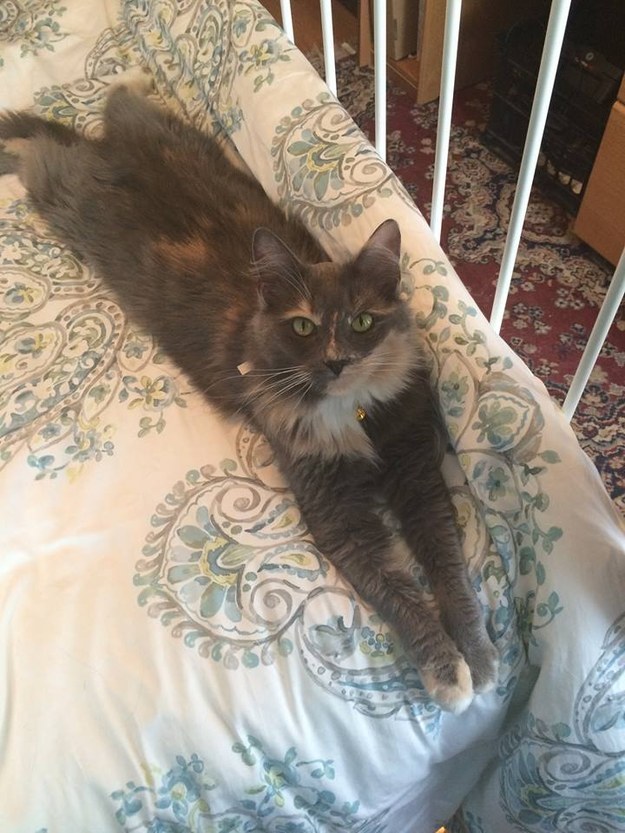 27.
Liz who really shows what a few months of love can really do.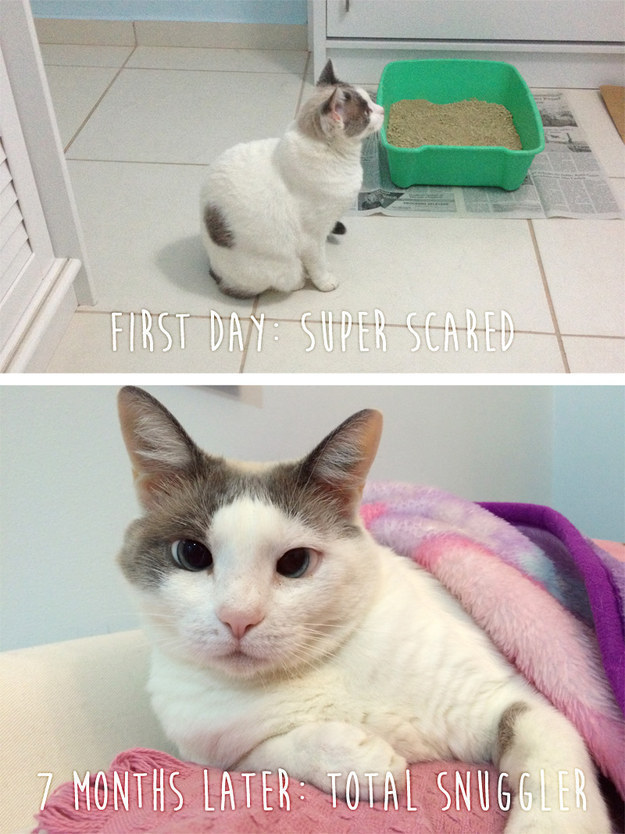 28.
Pascal and Juno who now get to snuggle with each other and their humans all day.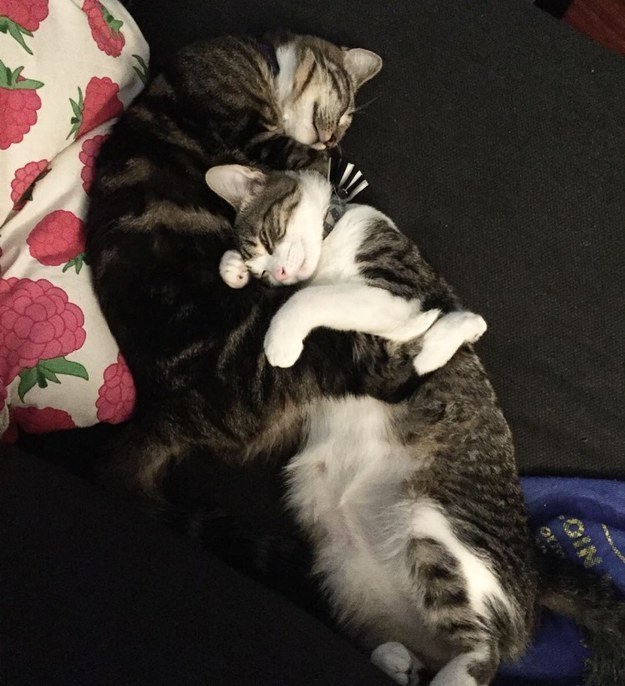 29.
Merlin who finally found his favorite basket.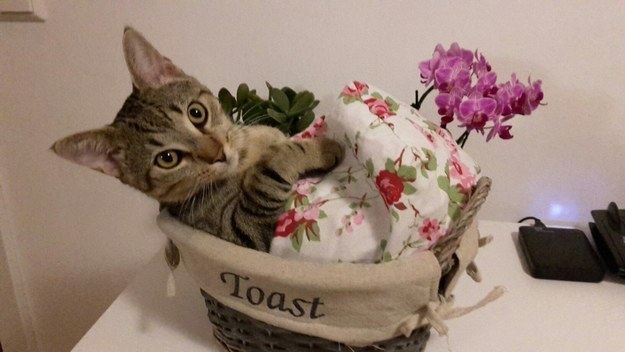 30.
Archer who cuddled his way into his new family's hearts.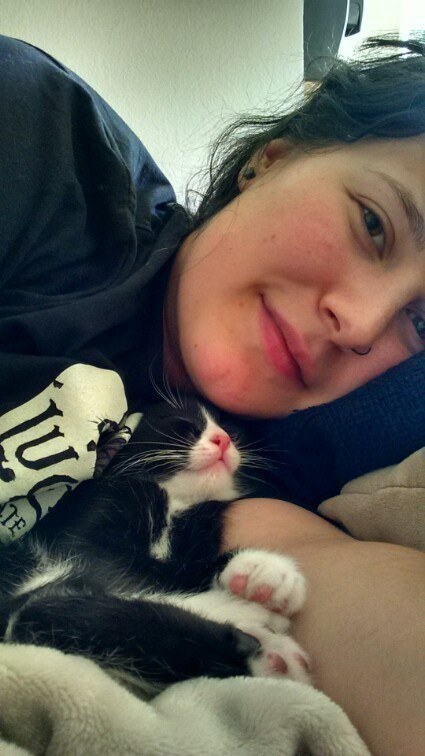 31.
Tom Collins who traded in living in the mountains to building blanket mountains in a loving home.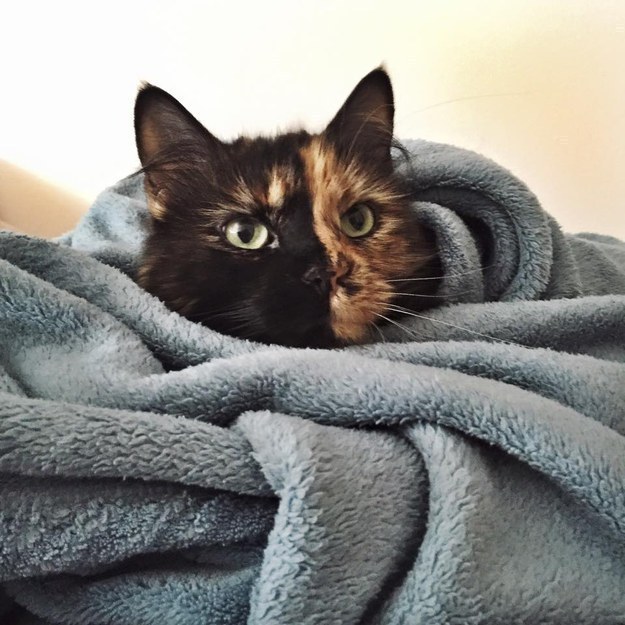 32.
Myrtle who only sees love now.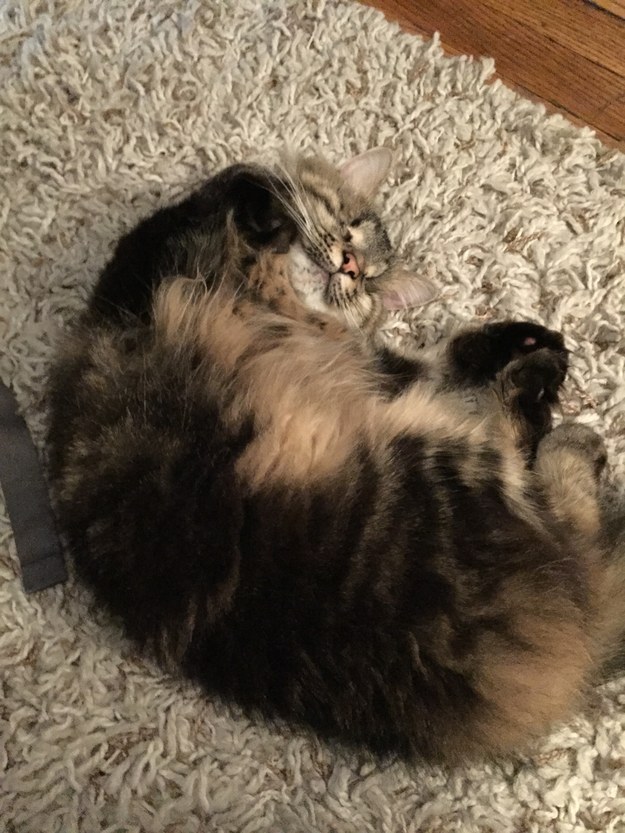 33.
And Fauss and Karass who celebrate their new home by giving each other all the kisses.
Can't get enough cats? Sign up for BuzzFeed's "This Week in Cats" newsletter and you'll get all the cutest kitty news every Friday!