Warner Bros.
Let Professor Trelawney Predict Your Dismal Future
Professor Trelawney grasps your hands. "Oh my dear, my dear. This can only mean a great danger is in your path. Don't forget to always look ahead!" As she turns to leave she doesn't remember the chair that is behind her and trips before recovering.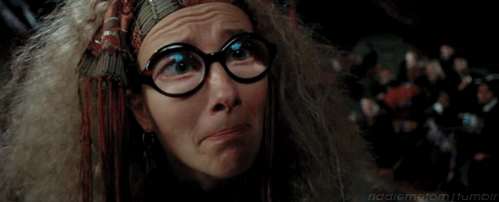 "Well, well let us see." Professor Trelawney mumbles, "Normally the Sun means great happiness... but in your case, my dear, I think it is only illuminating the imminent danger... of sneezing. You are a sun sneezer. Be forewarned!"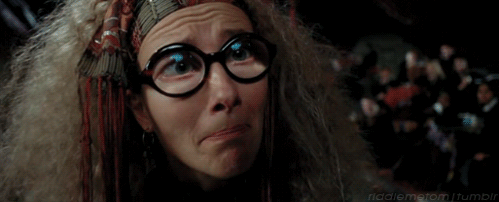 "Ahhh yes, the cross of great trials and suffering. Make sure and check both ways before crossing any street." As she turns to leave she accidentally bumps into your class partner as if she didn't even see them coming.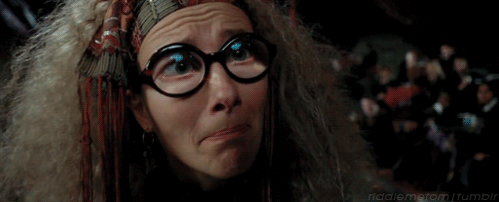 Professor Trelawney stares intently at your cup for over ten minutes in total silence until she finally says, "Yes I see!! It's uh...uh.. the acorn! A windfall is headed your way! Make sure and take cover in areas with no trees." As she says this a wind blows through the open window she is perched on, tumbling her to the floor.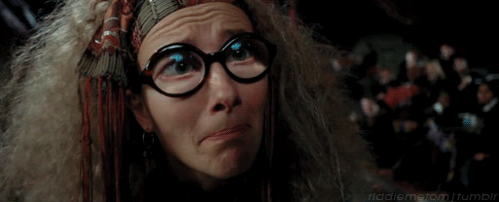 "Ah, the falcon!" Prefessor Trlawney bursts out. "A deadly enemy is circling you, my dear. You must grasp life with your talons and beware!" As she says this, your cup slips from her hand before she can catch it, shattering on the ground.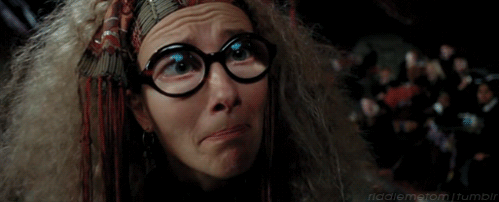 Professor Trelawney gasps. She backs away pointing a shaking hand in your direction. 'Oh my poor dear, you have.... The Grim!" She exclaims. "Death is near you!" The whole class is silent until your friend, looking at your cup as well, announces "Huh, looks more like a fat pig to me."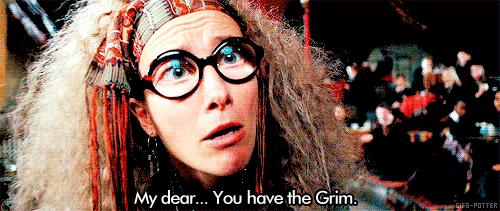 This post was created by a member of BuzzFeed Community, where anyone can post awesome lists and creations.
Learn more
or
post your buzz!