The last month hasn't been great for many. Pete Evans is likely to count himself among them.

The Australian celebrity chef and television presenter has previously courted controversy for making unfounded health claims about his recipes and platforming anti-vaxxers. But even for him, Evans has been subject to an abnormally large number of public scandals in recent weeks.
His company was fined $25,000 after Evans claimed the "BioCharger" wellness gizmo that he was selling on his website for $14,990 could address the coronavirus. Experts slammed his new cookbook of ketogenic recipes for being unsustainable and unbalanced. And then finally, multiple news outlets reported he had lost his lucrative job hosting reality cooking show My Kitchen Rules — the gig that made him a household name in Australia.
What has received less attention, though, is his social media activity. Evans frequently shares what he's been doing on his Facebook page (1.49 million likes) and Instagram account (231,000 followers).
In the past month, his content has taken a darker turn.
This week, after news broke of his departure from My Kitchen Rules, Evans shared content relating to the QAnon conspiracy theory, a baseless belief that US president Donald Trump is in charge of an investigation into a secret group of satanic, cannibalistic pedophiles among political elites.
Evans shared graphics on his Instagram on May 11 and 12 that use language and symbols common among the believers of this extreme theory.
His May 11 post is an overwhelming chart including dozens of obscure references to parts of the theory that are fringe even among QAnon believers, including "genetic farmer races", "Nazi breakaway groups" and "inner earth civilizations".
His May 12 post claimed the media will cover up the impending arrests of celebrities for "major crimes against humanity" by using codewords about their coronavirus testing results.
Other posts have included a clip from the misinformation-filled documentary Plandemic, a chart implying that conspiracy theorist bogeyman Bill Gates influenced the Imperial College of London's COVID-19 modelling, and a Trump post.

Pete Evans did not respond to questions from BuzzFeed News about his posts.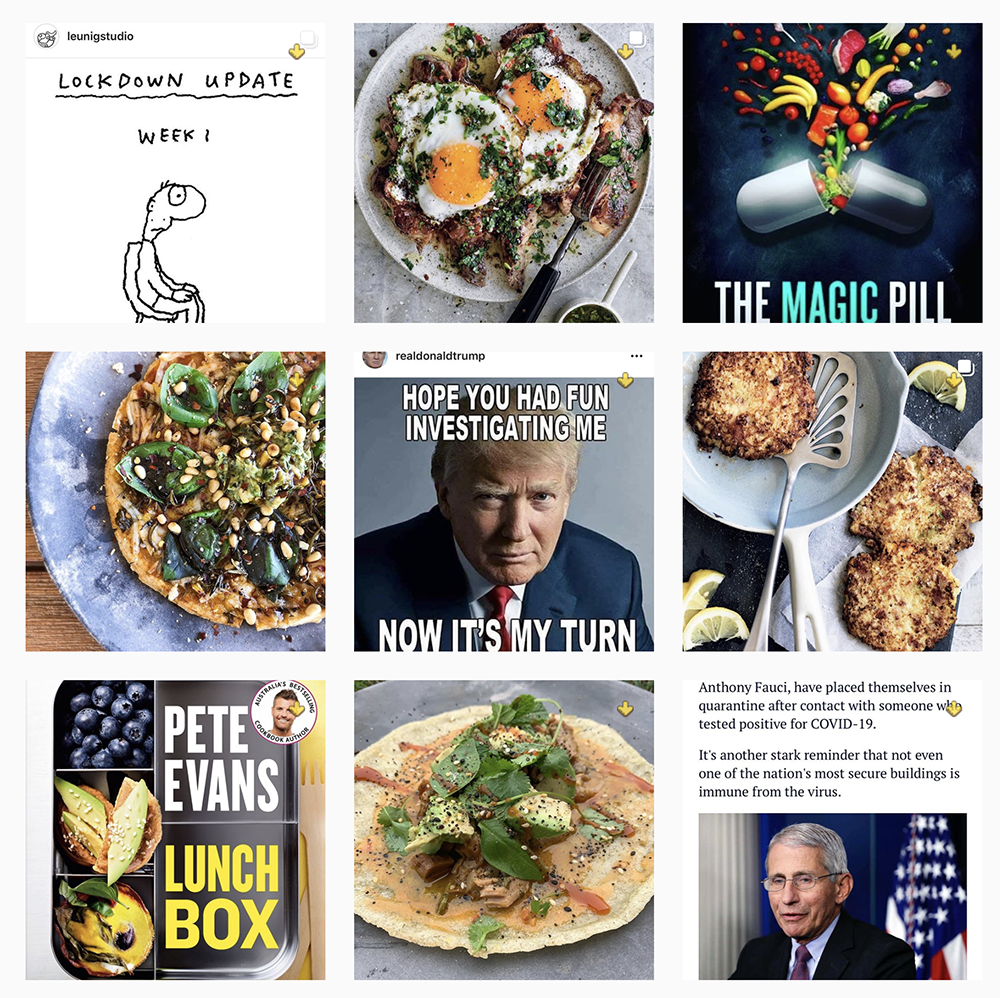 While Evans has long peddled misinformation about fluoride and other wellness fads, he has recently begun using his enormous platform to share more extreme content that promotes a wide array of conspiracy theories. In early April, he posted a raft of content popular with 5G truthers, antivaxxers and chemtrail believers.
Some of these posts were framed as queries rather than endorsements. On an interview about Bill Gates, Evans wrote "interesting interview just launched. Thoughts?"
The shift in tone appears to be hurting his Facebook following — but only slightly. According to social media analytics site Crowdtangle, Evan's Facebook following peaked in early 2016 and has consistently and gradually fallen since then. But April was his worst month ever in raw follower numbers as he lost more than 3,700 fans.
On Instagram, though, Evans is trending up. Since Crowdtangle began tracking his account in early 2016, his follower count has grown. His follower count grew by more than 900 in April — but that was the smallest monthly growth for Evans this year (he had 2,700 new followers in January, 1,600 in February, and 1,600 in March).
While some fans have questioned why so many conspiracy theories are suddenly turning up in their feeds, others have fully embraced the shift. One follower commented on Evan's May 5 post about an interview with longtime conspiracy theorist David Icke: "Thank you so much for sharing..."
Overall, Evans appears to be coping with his month from hell by just posting through it.
In a video filmed with his horse — who is, sadly, not immune to Evans' various controversies despite being an animal — and posted to Instagram, Evans promoted his upcoming podcast episodes before signing off with a mischievous smile.
"Lots more videos and recipes coming your way, and maybe, some interesting content. Keep your eyes open. Keep your mind open. Keep your heart open. Love you all."