There Is A Petition To Take Away Iggy Azalea's "Top Rap Song" Award
People think the singer wasn't eligible for the Billboard Music Award.
Earlier this month, Iggy Azalea was awarded Top Rap Song at the Billboard Music Awards.
The Australian performer also won Top Rap Artist and Top Streaming Artist.
But some people thought it was unfair for Iggy to have won Top Rap Song, and a petition has been started to retract the award.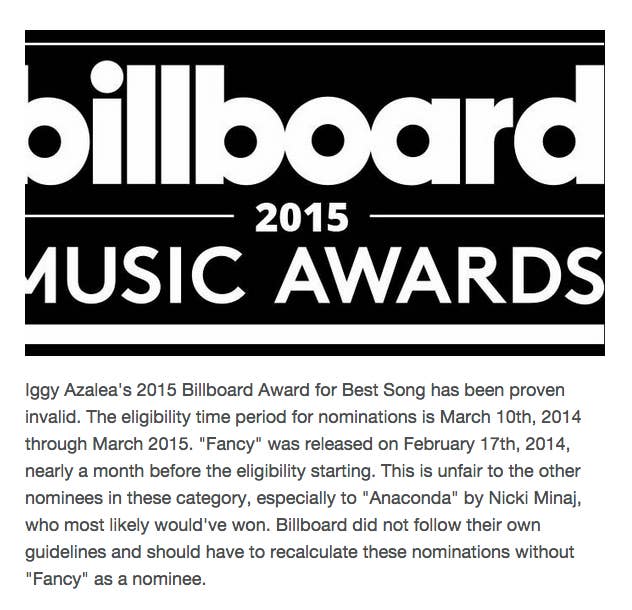 The petition currently has more than 15,000 supporters.

An array of supporters believe Nicki Minaj's track "Anaconda" would have won if "Fancy" wasn't nominated.

According to the Billboard Music Awards website, finalists are based on "key fan interactions with music" rather than release dates.

Regardless, "Fancy" is still one of the best-selling singles of all time.