Hi Star Wars and Disney fans — Brian, Christian, and Crystal here! The moment has finally come; Star Wars: Galaxy's Edge has arrived at Disneyland and we were lucky enough to get a sneak peek.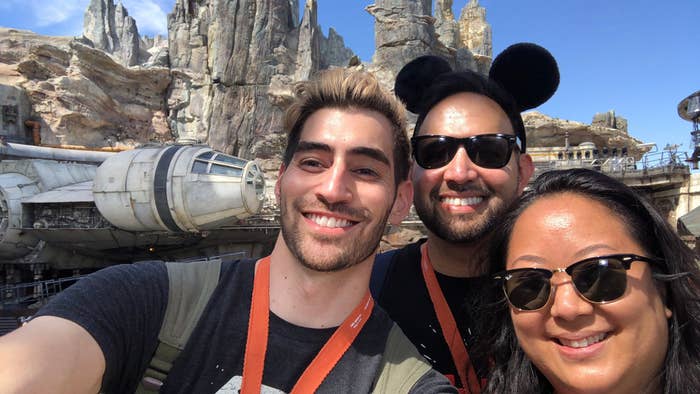 And here's what Batuu aka "Star Wars Land" looks like...
1.
We're going to start off with what every Star Wars fan is most eager to see: the Millennium Falcon!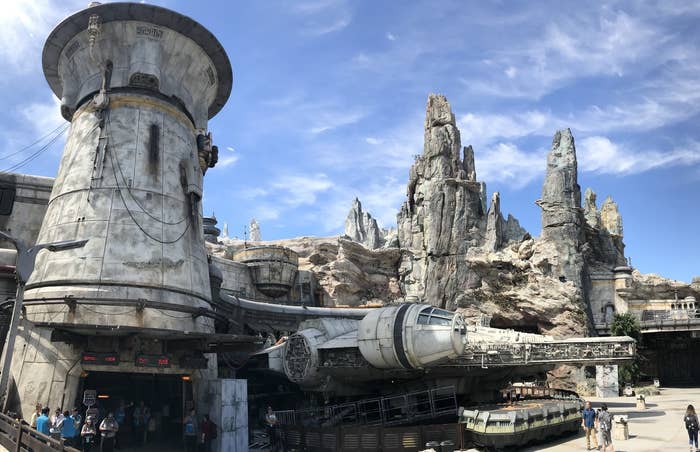 2.
And it is no doubt the centerpiece of the land: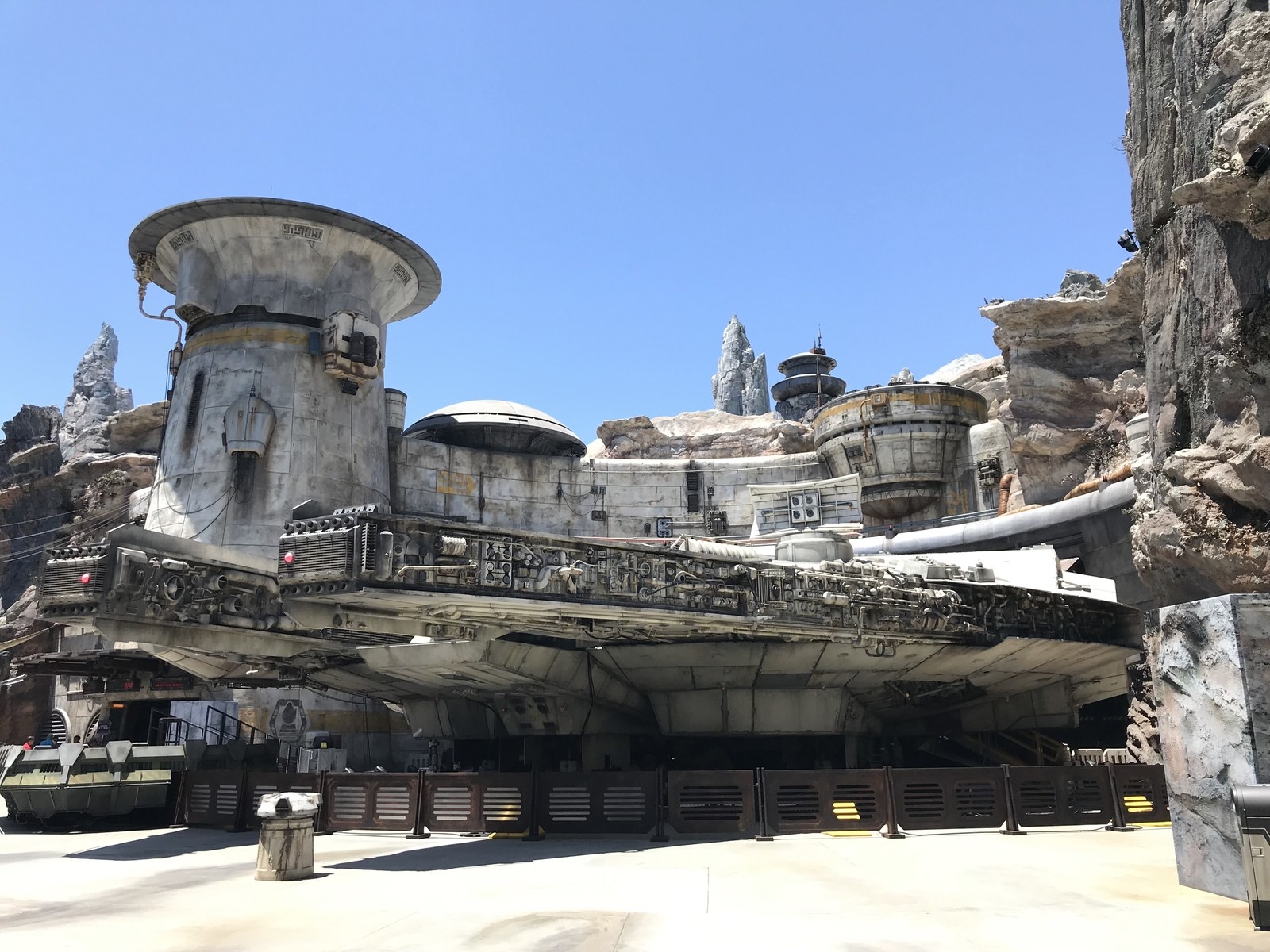 3.
IT'S REALLY IMPRESSIVE!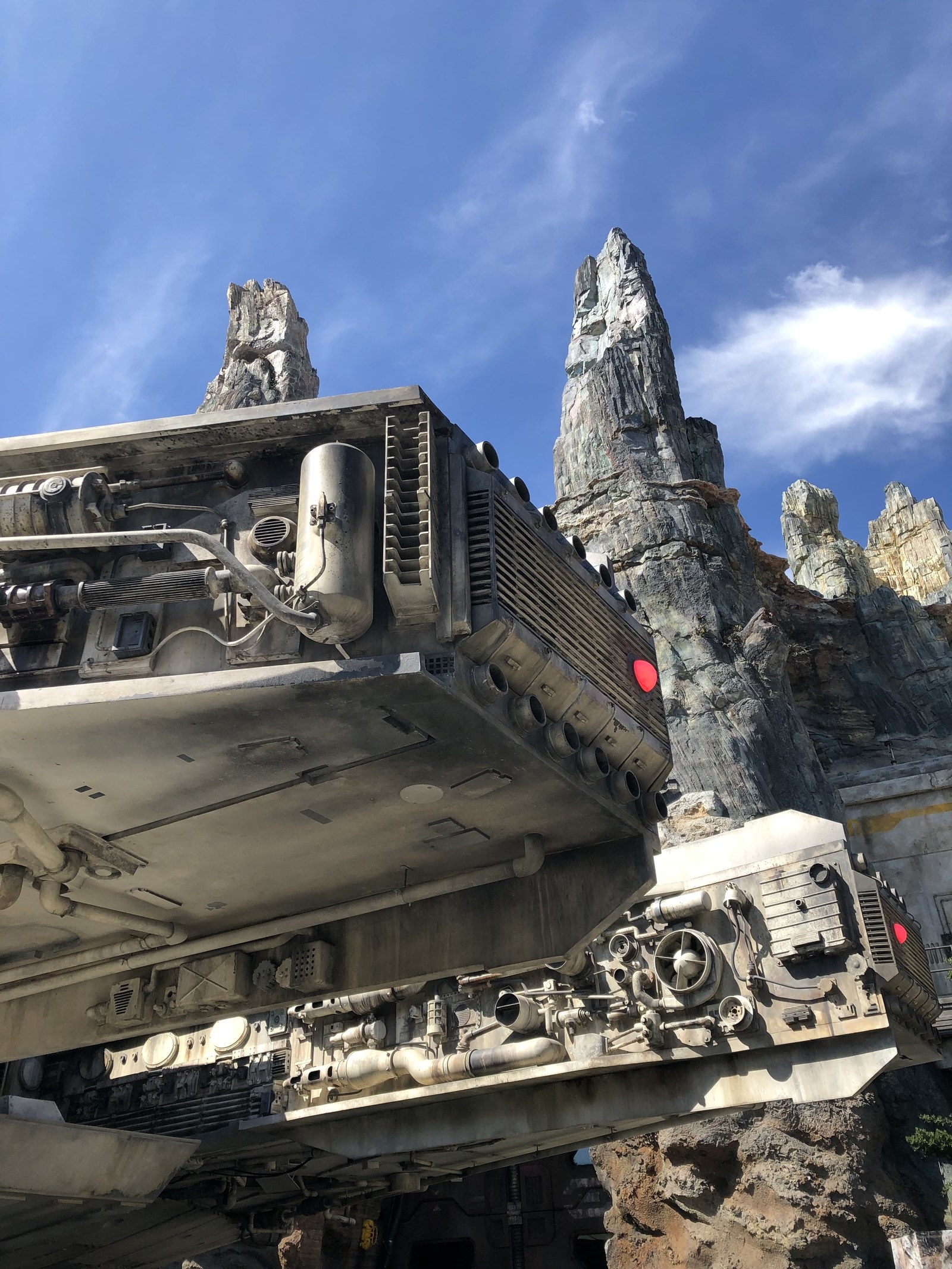 4.
All the little details are insane!!!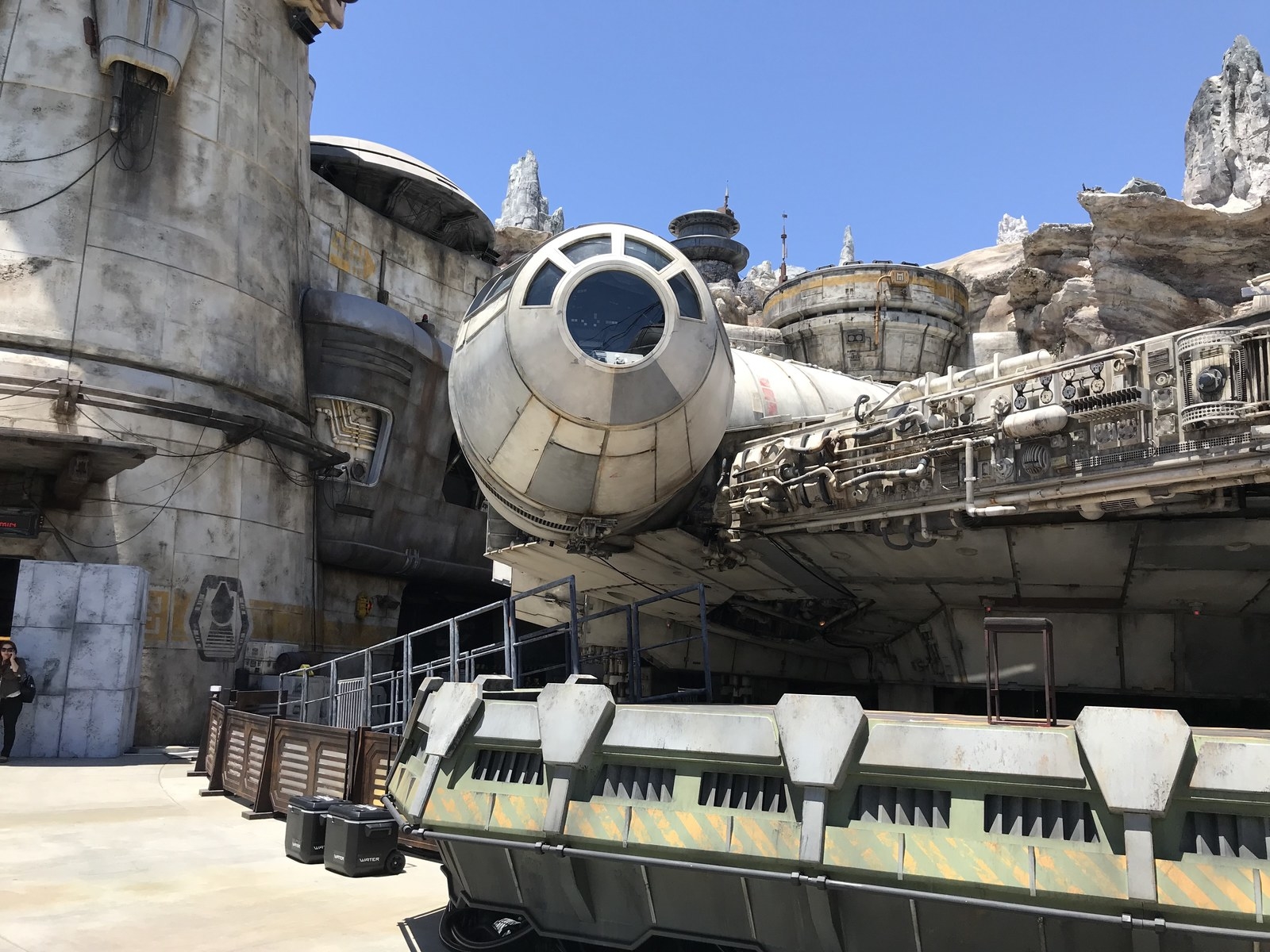 5.
😭😭😭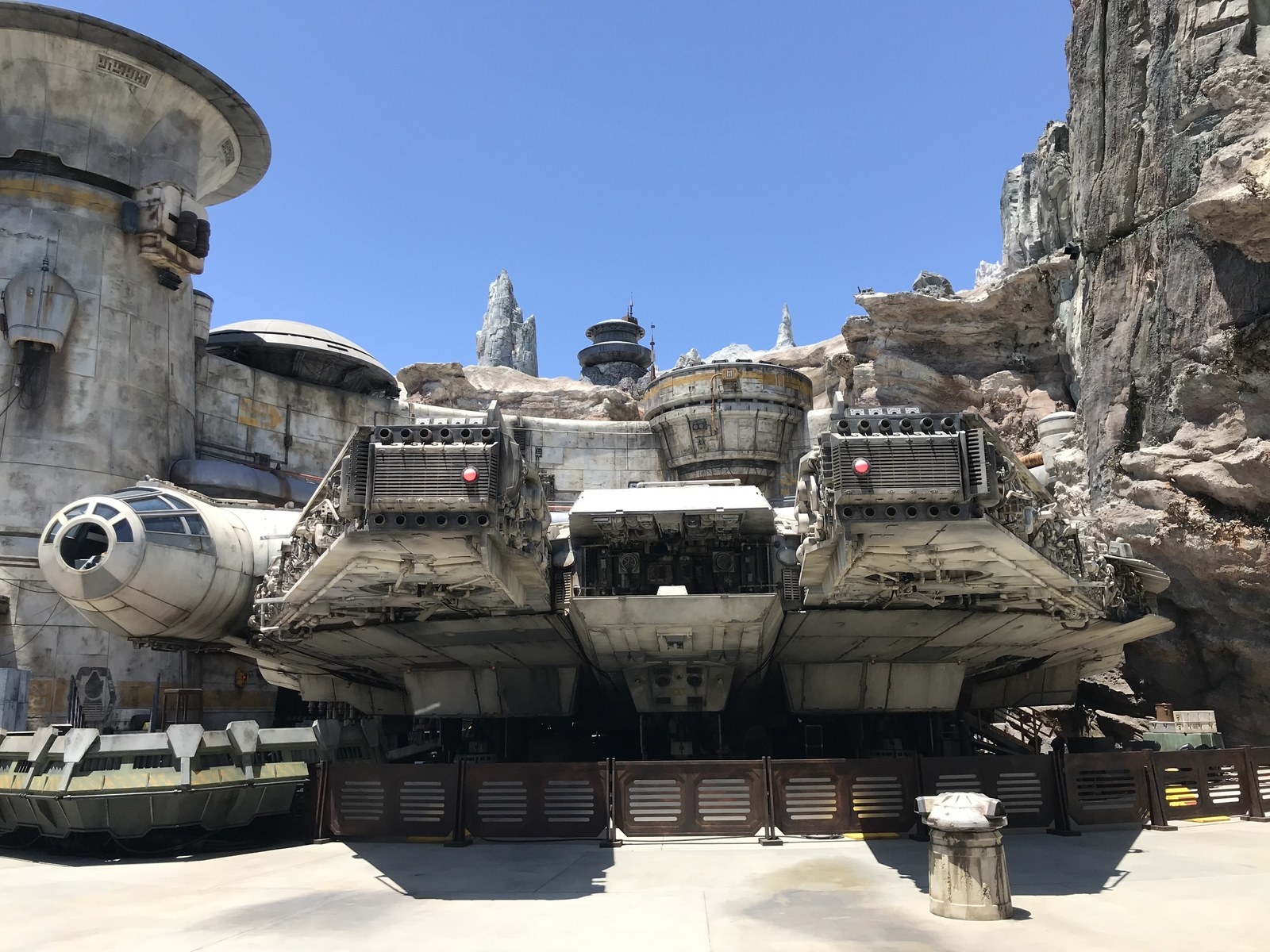 6.
Of course, this is also the location of the first ride to open in the land, Millennium Falcon: Smugglers Run: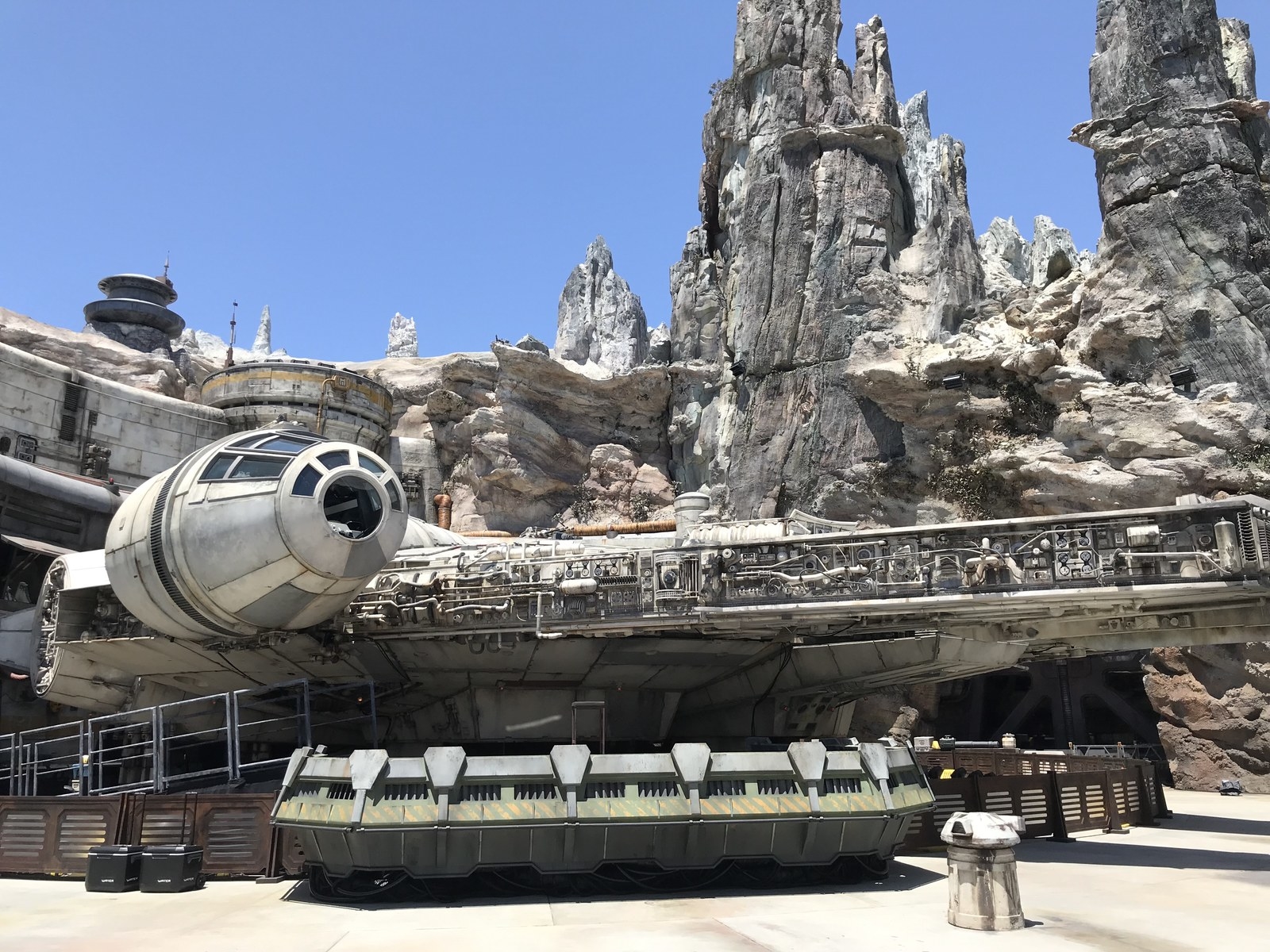 7.
As soon as you get in line for the ride you get a full 360-degree view of the Falcon: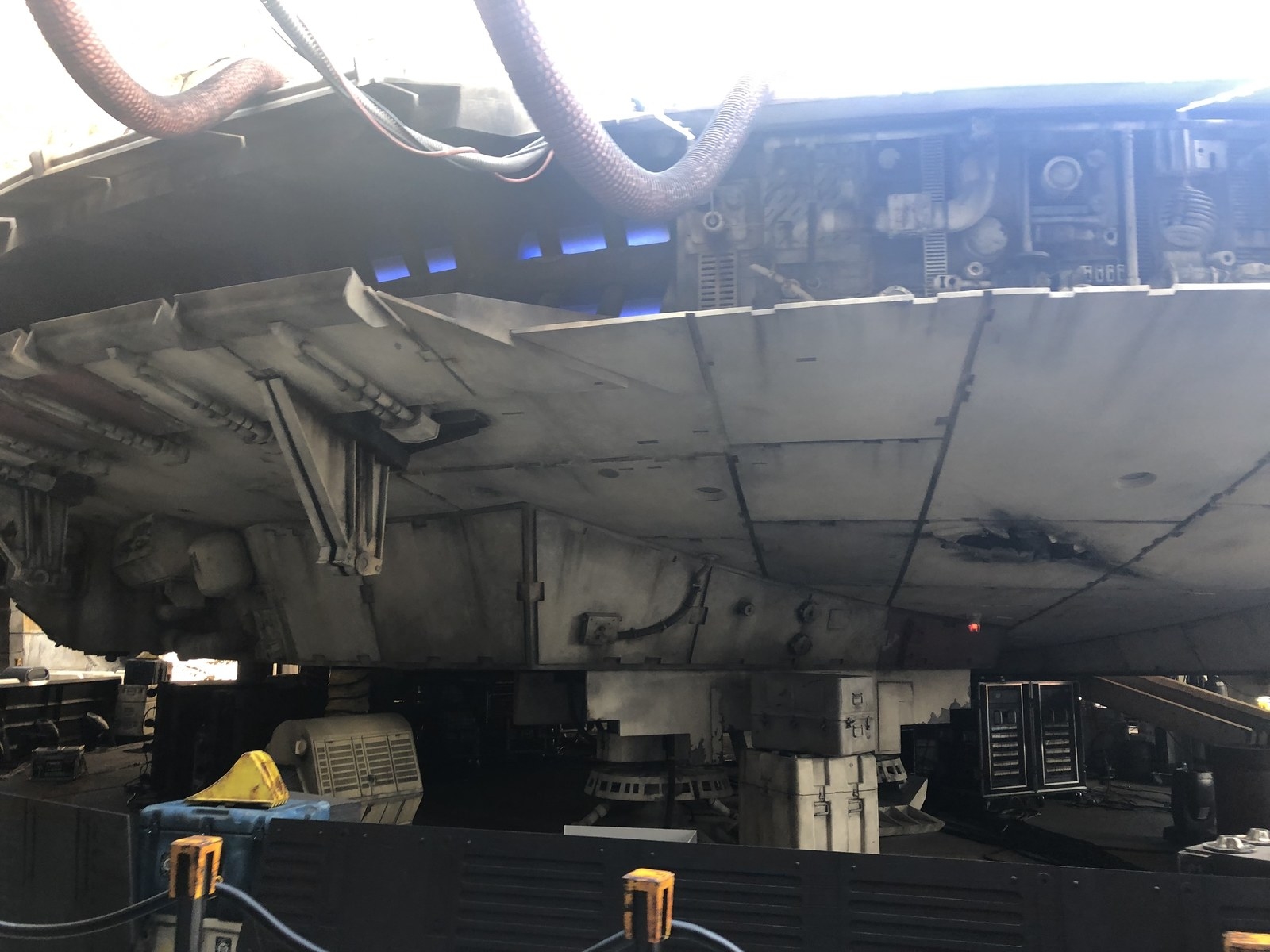 8.
An overhead view of the Falcon from inside the queue: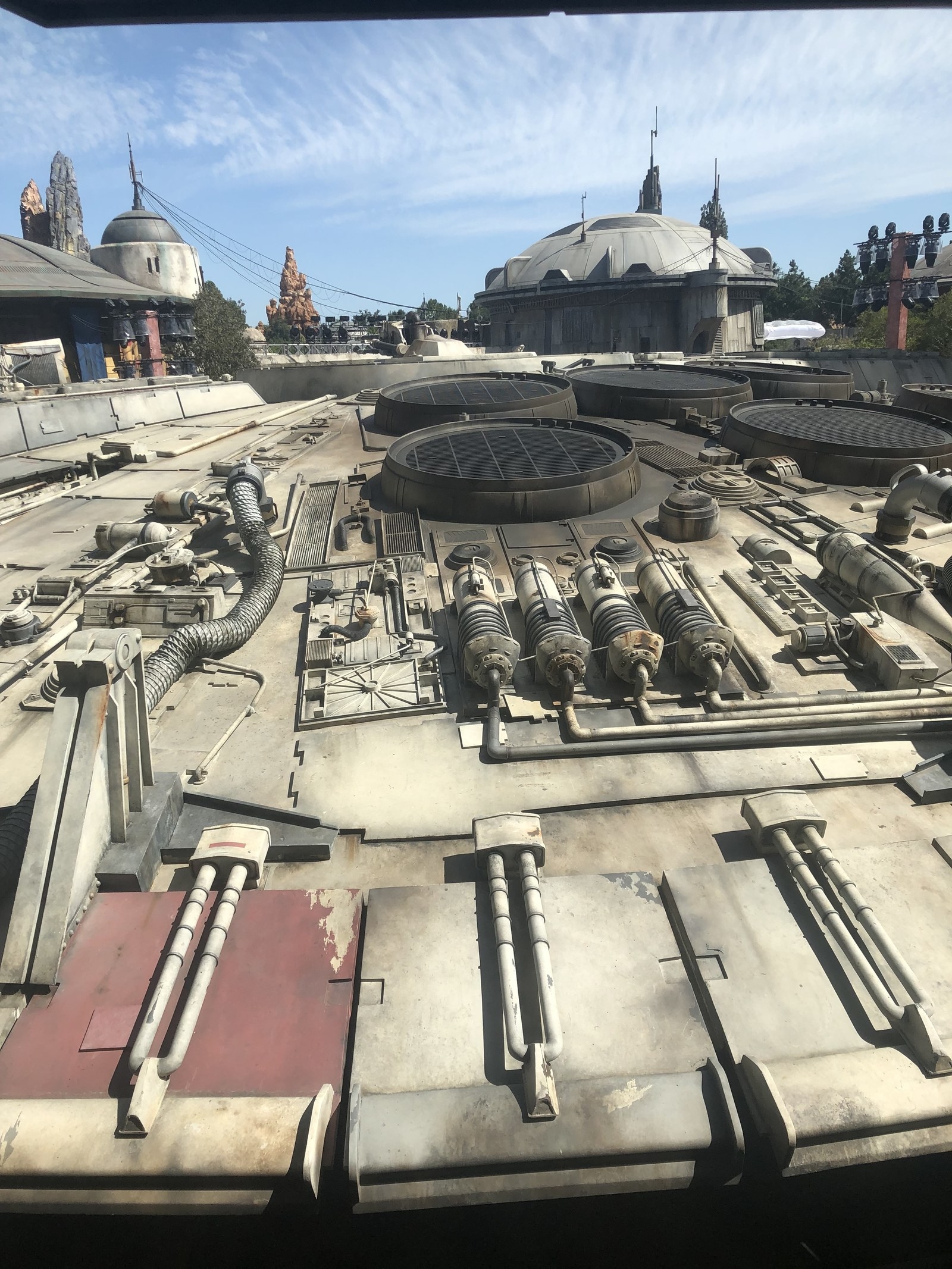 9.
Inside you have an encounter with an impressive Audio-Animatronic of Hondo, who tells you your mission: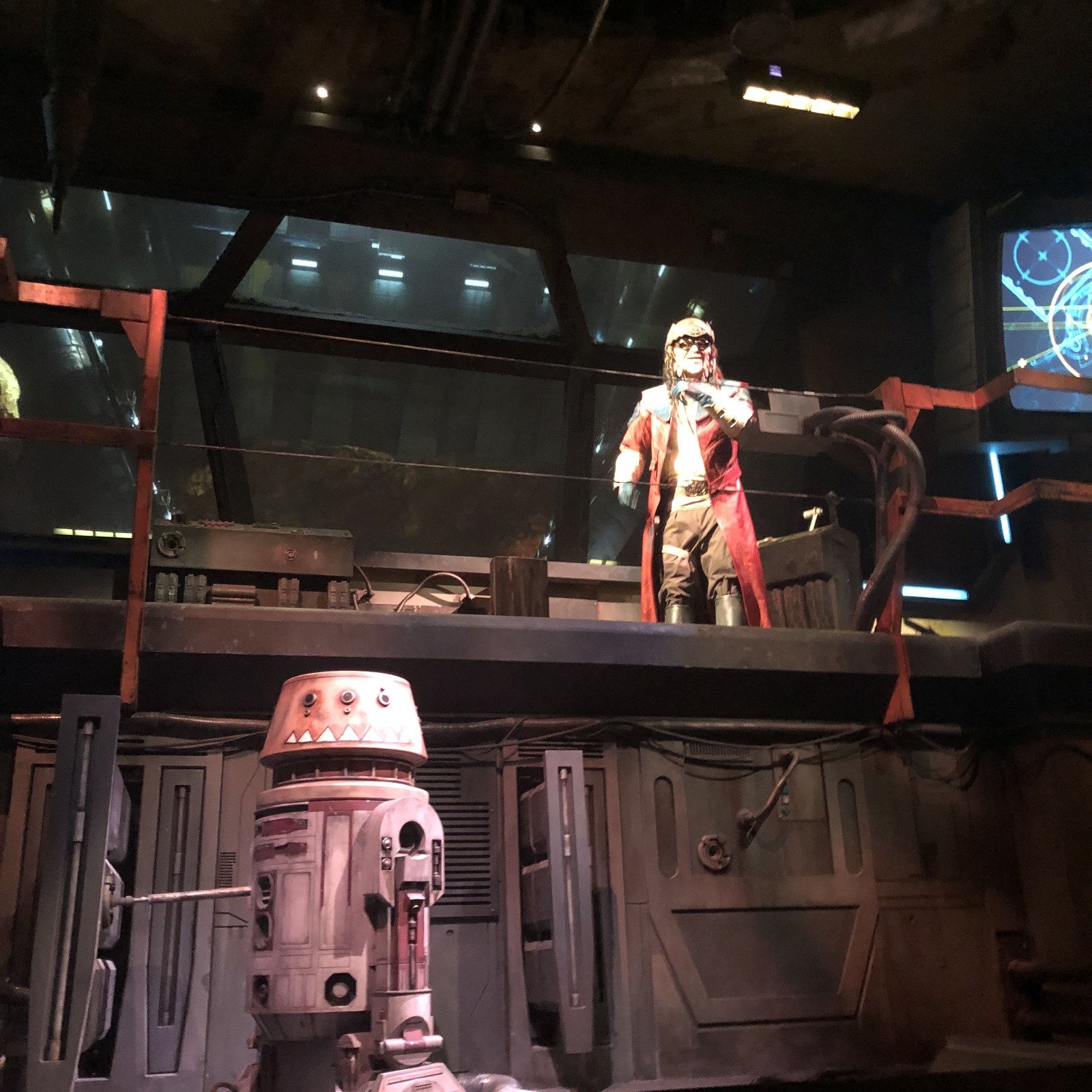 10.
The interior queue looks like it's straight out of the movie: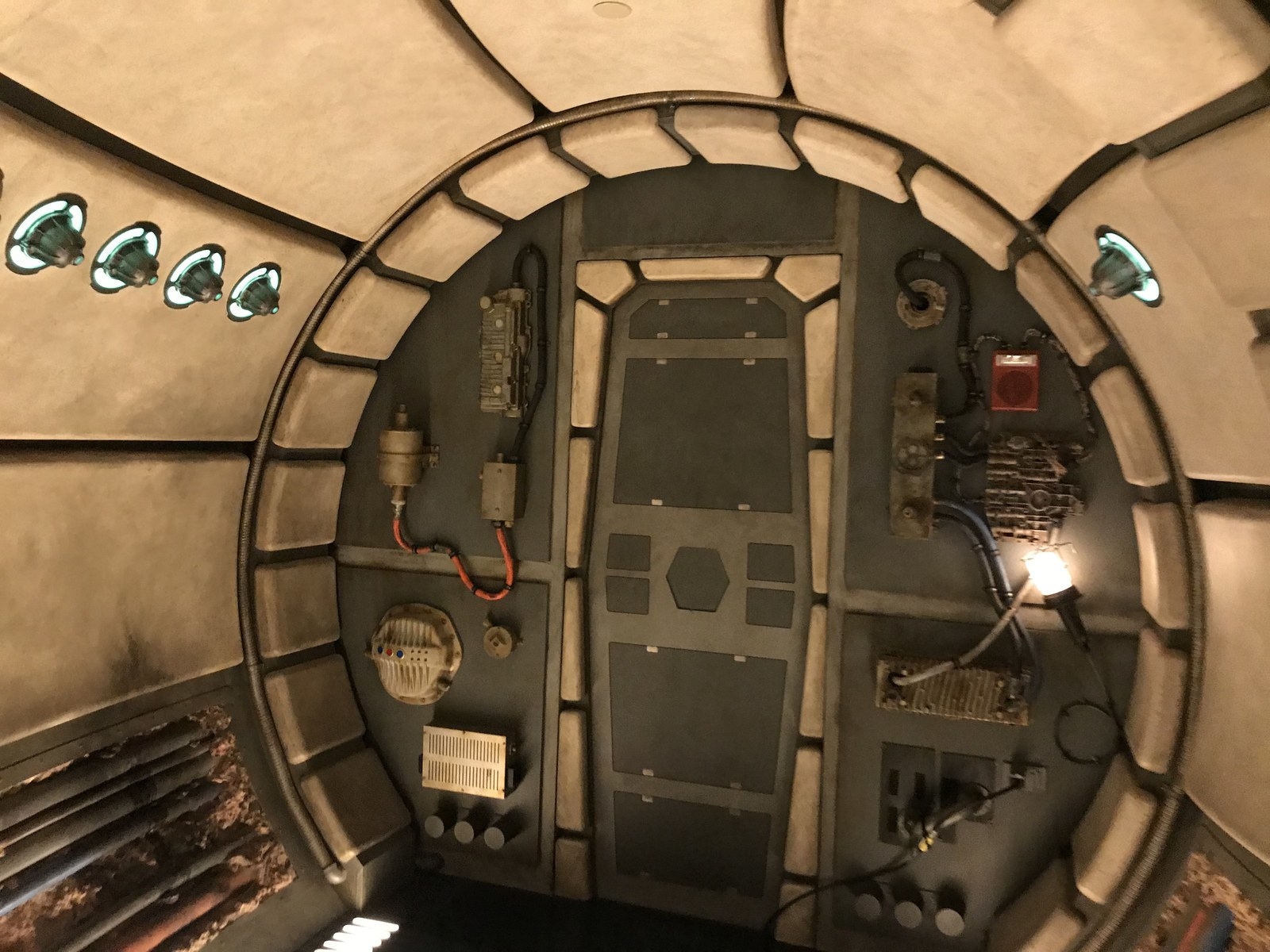 11.
The cockpit of the Falcon: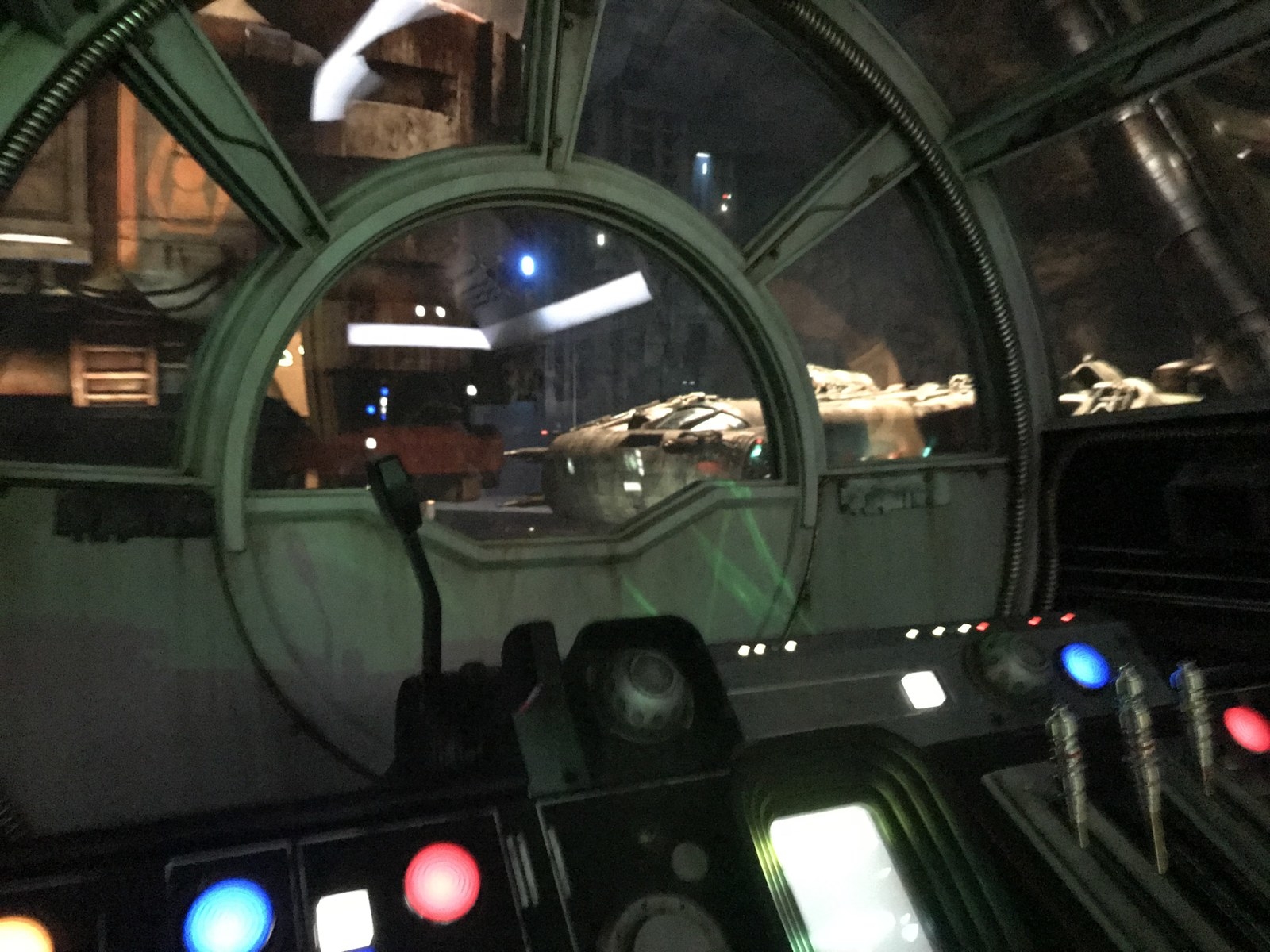 12.
Here's a view of a courtyard in Black Spire Outpost: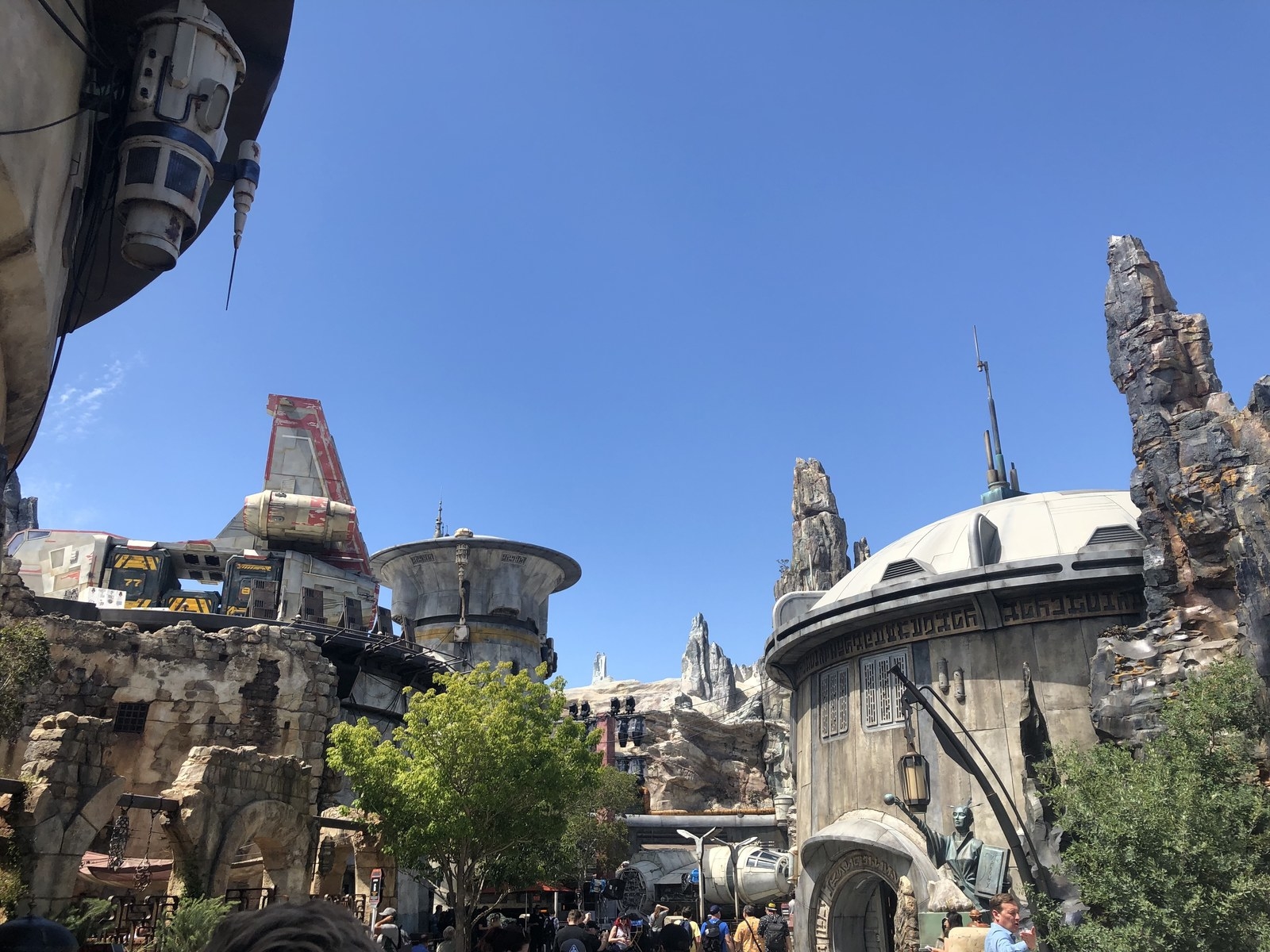 13.
Located in that courtyard is Ronto Roasters, complete with a Podracer engine "cooking" the meat.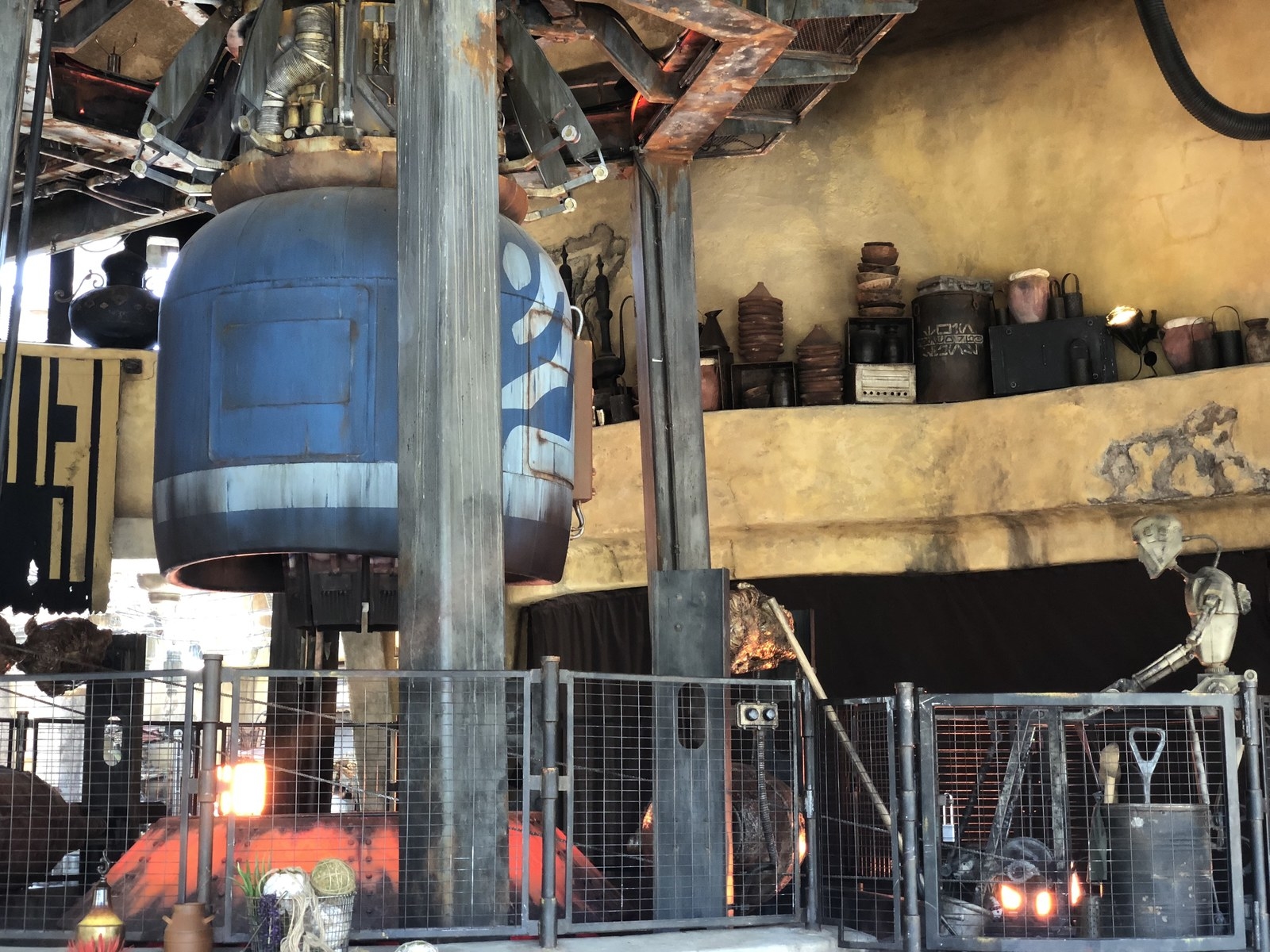 14.
Also located in the courtyard is Docking Bay 7 Food and Cargo: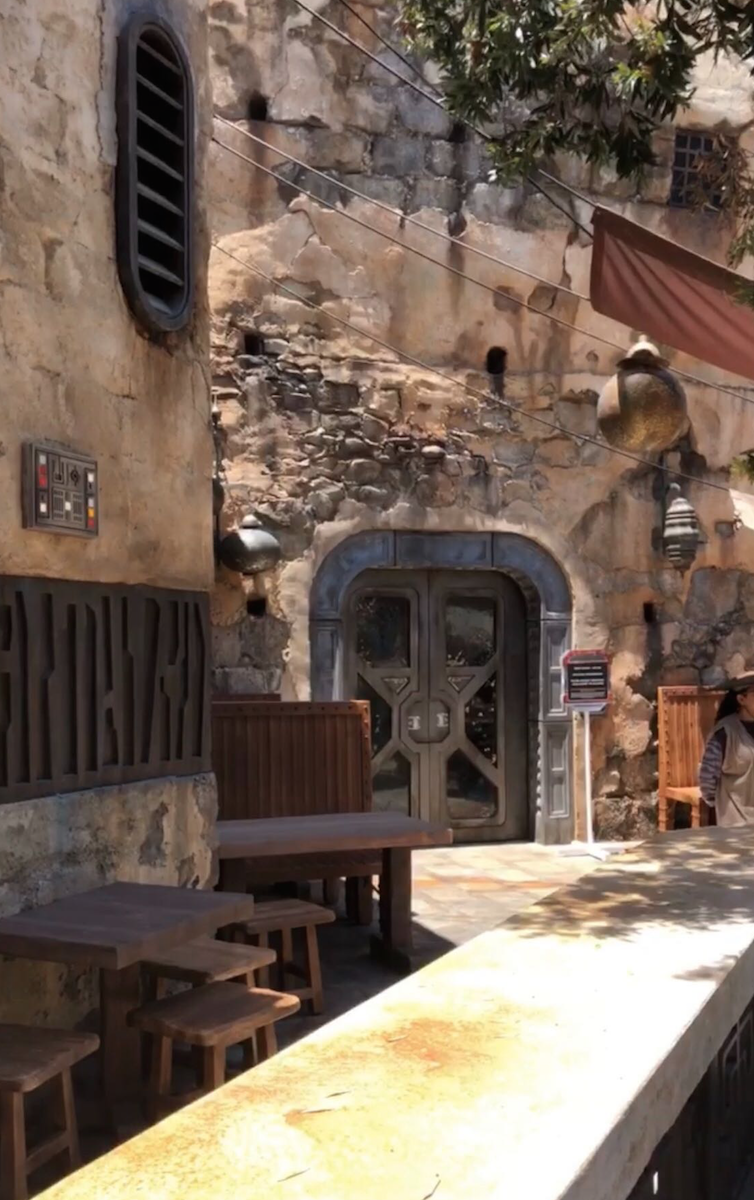 15.
The interior lives up to the "cargo" theme.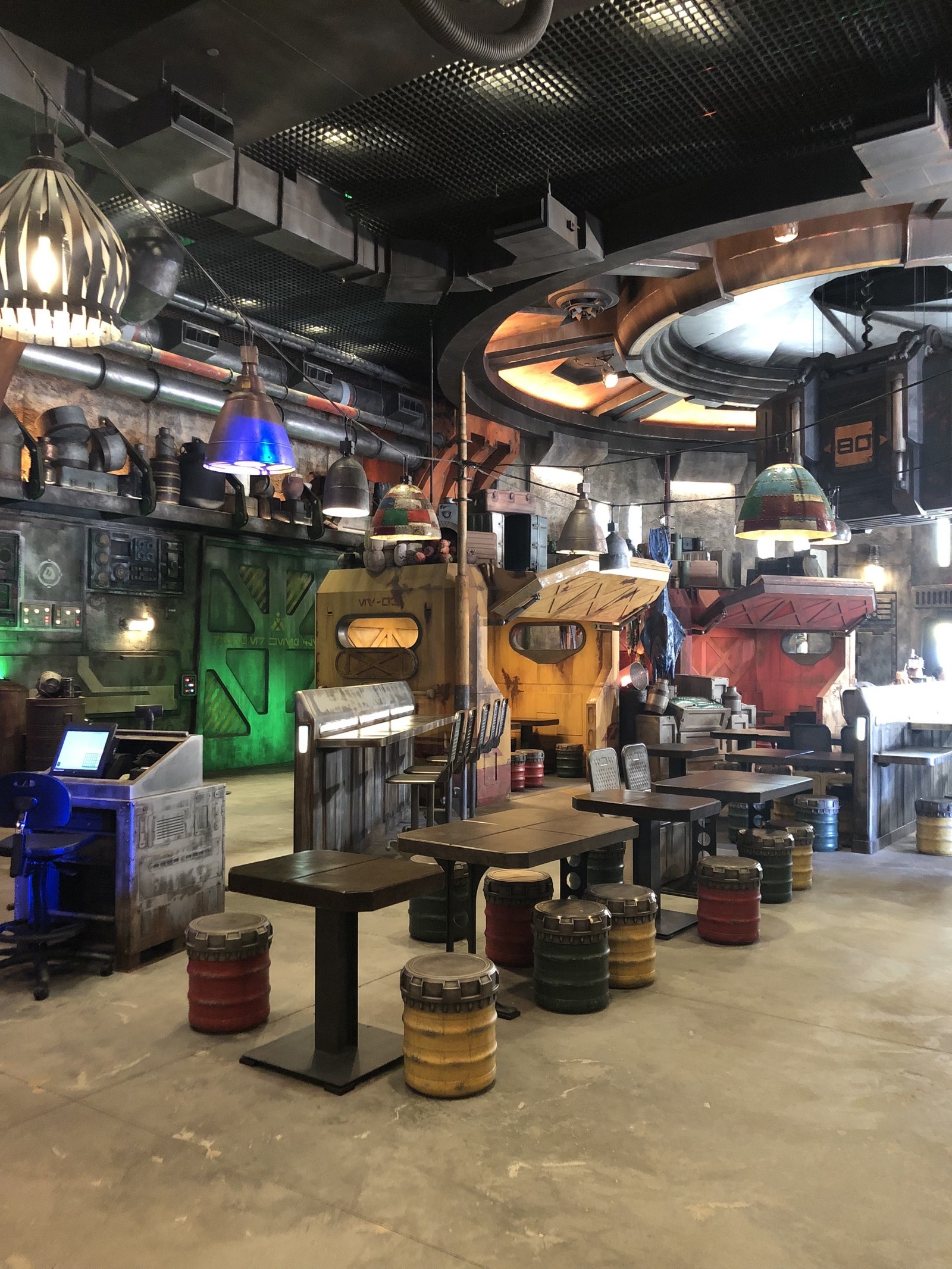 16.
And across from them, Dok-Ondar's Den of Antiquities...
17.
...complete with treasures on the outside...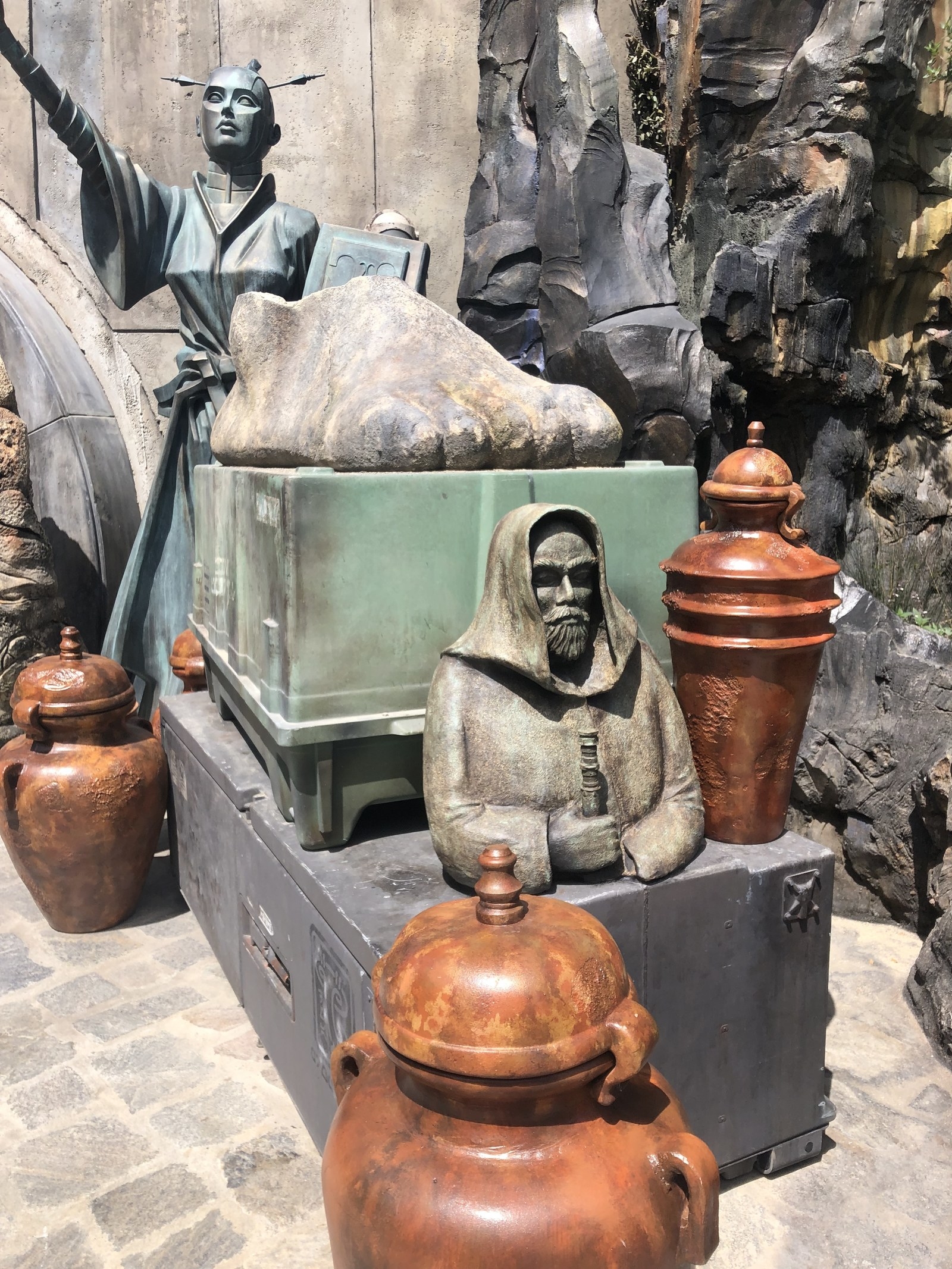 18.
...and inside: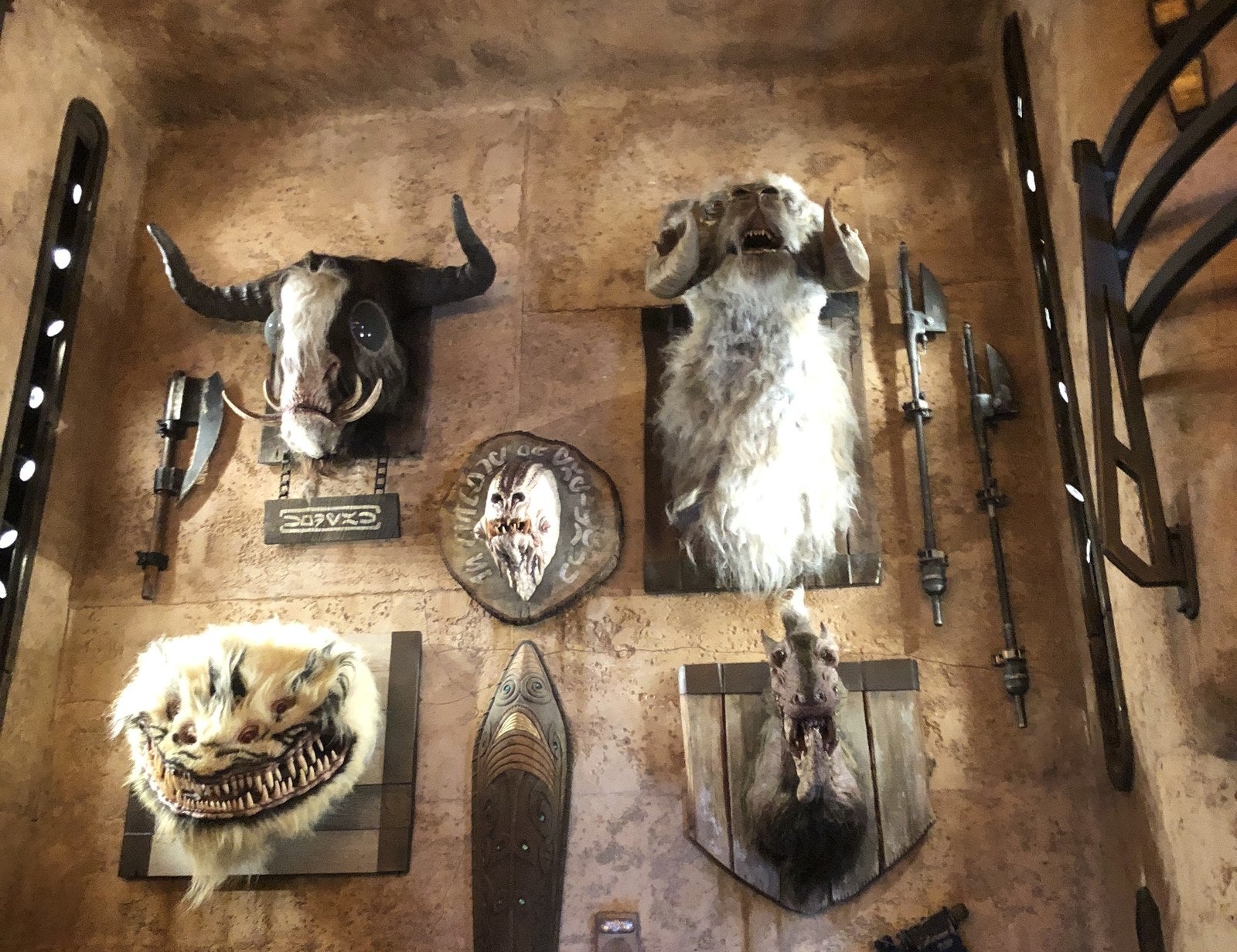 19.
There's just so much to see.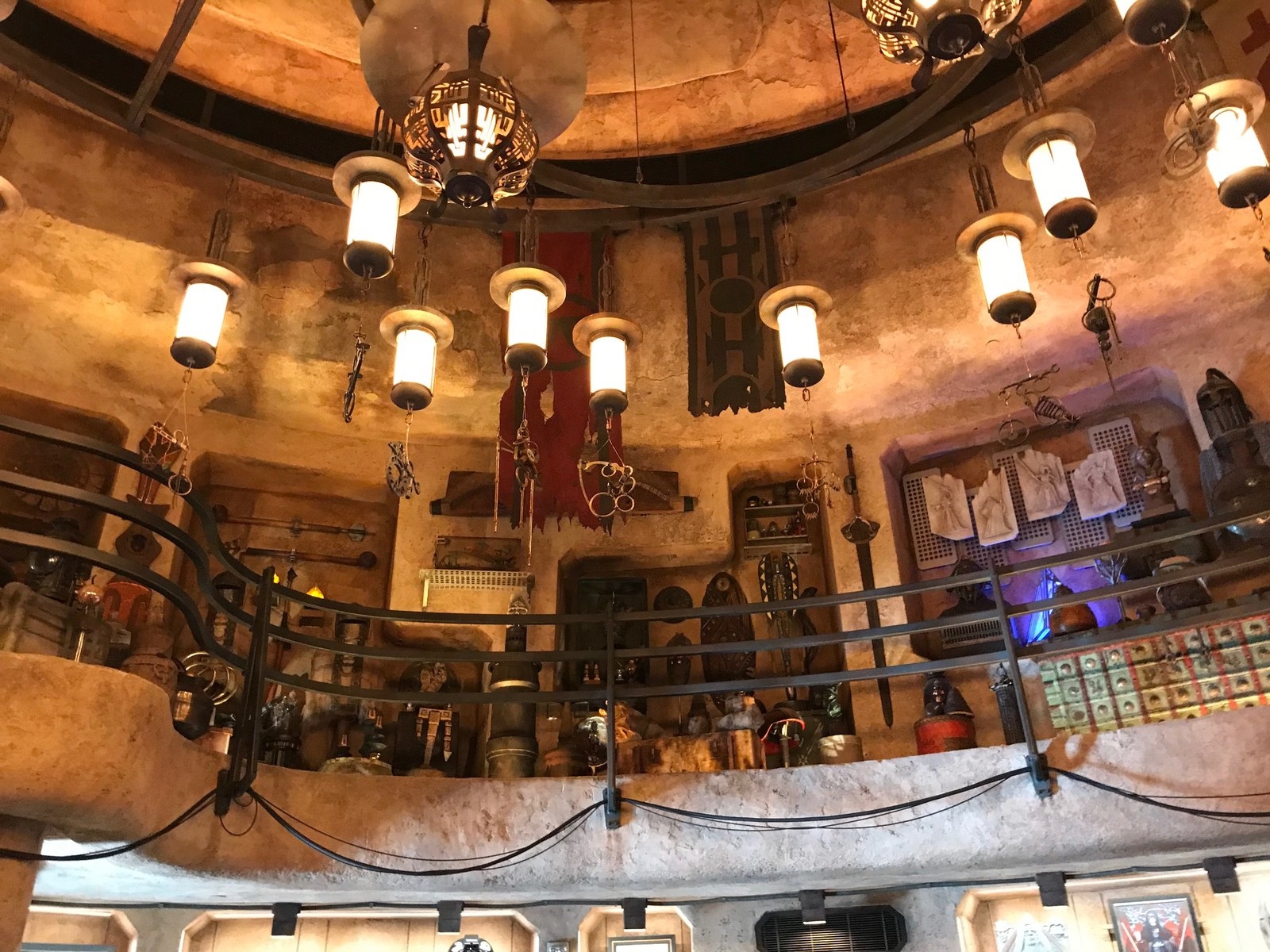 20.
Dok-Ondar himself!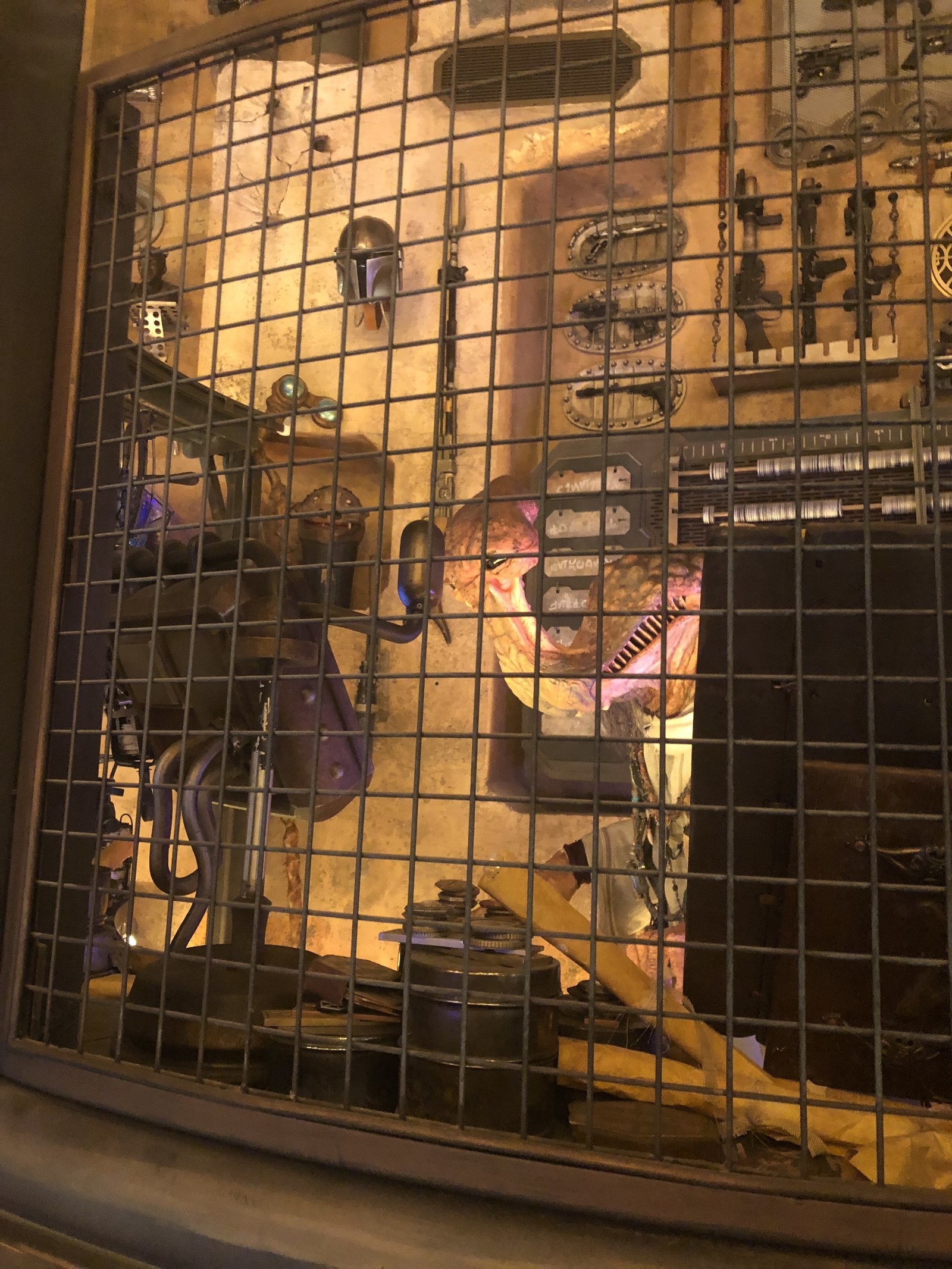 21.
A look at Black Spire Outposts's incredibly detailed market:
22.
There are tons of hidden gems in every corner.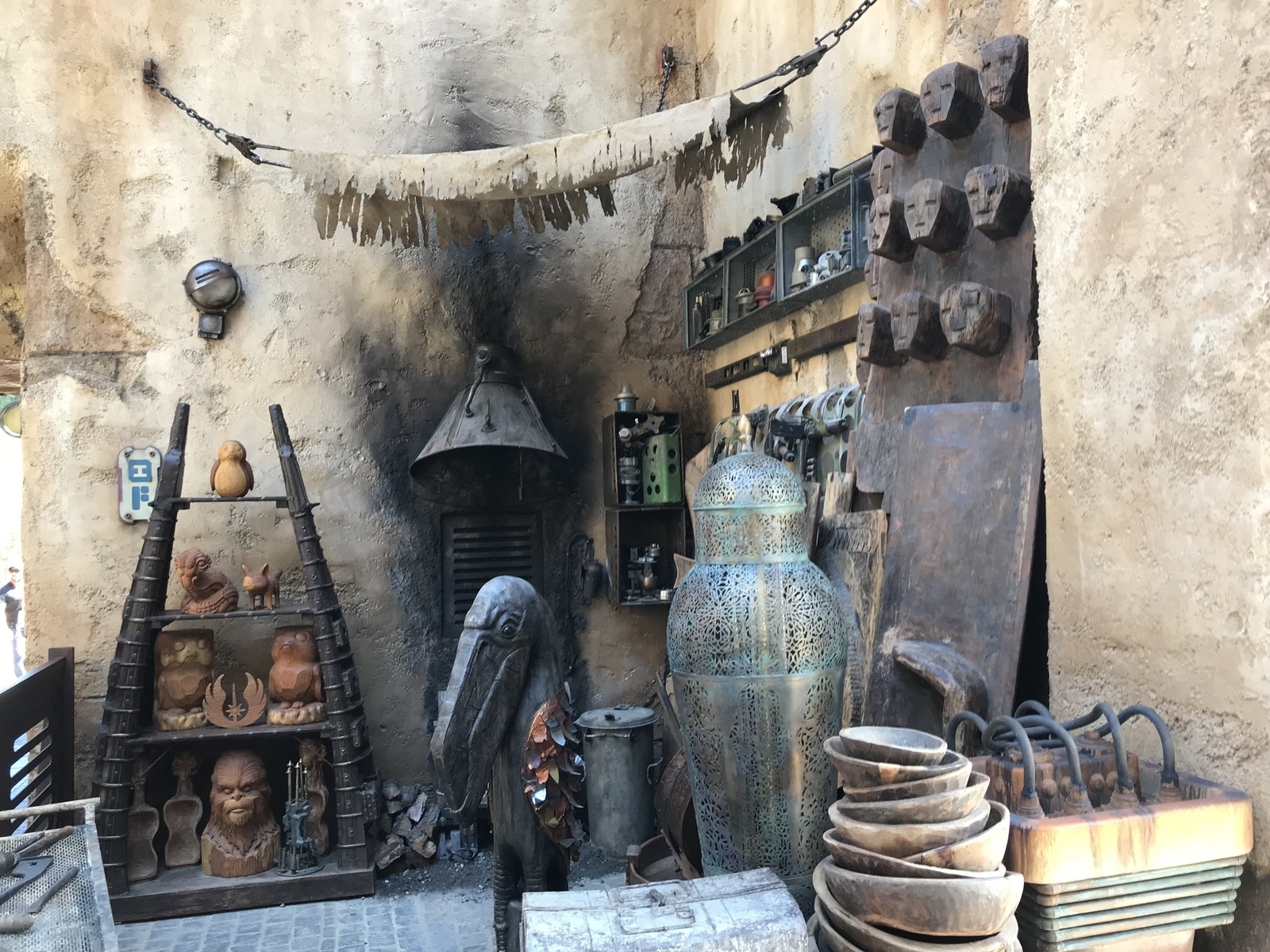 23.
And stores full of unique merchandise that you can only get here.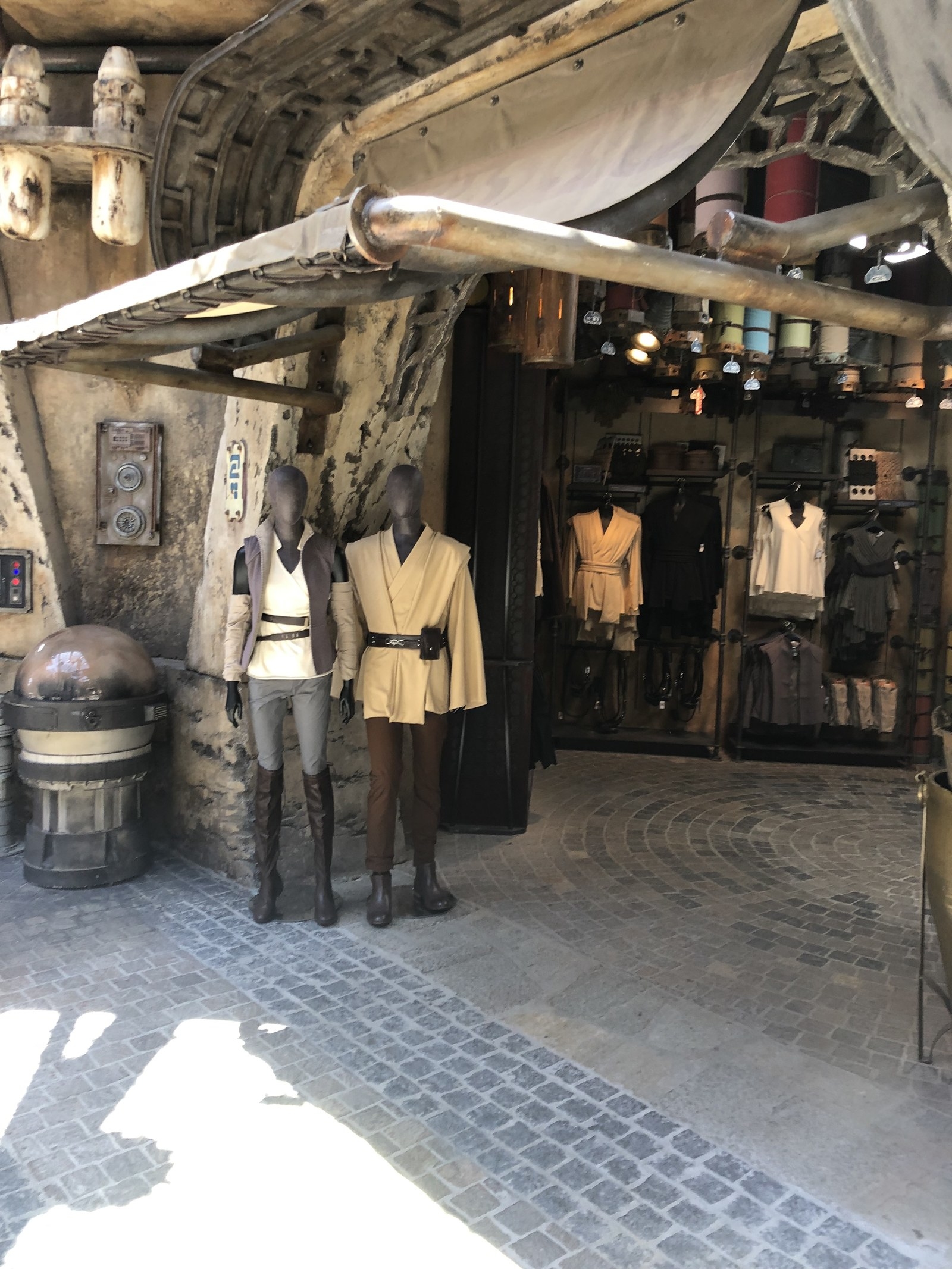 24.
Here's the pathway that leads to the Resistance Base (where the Rise of the Resistance ride will be located):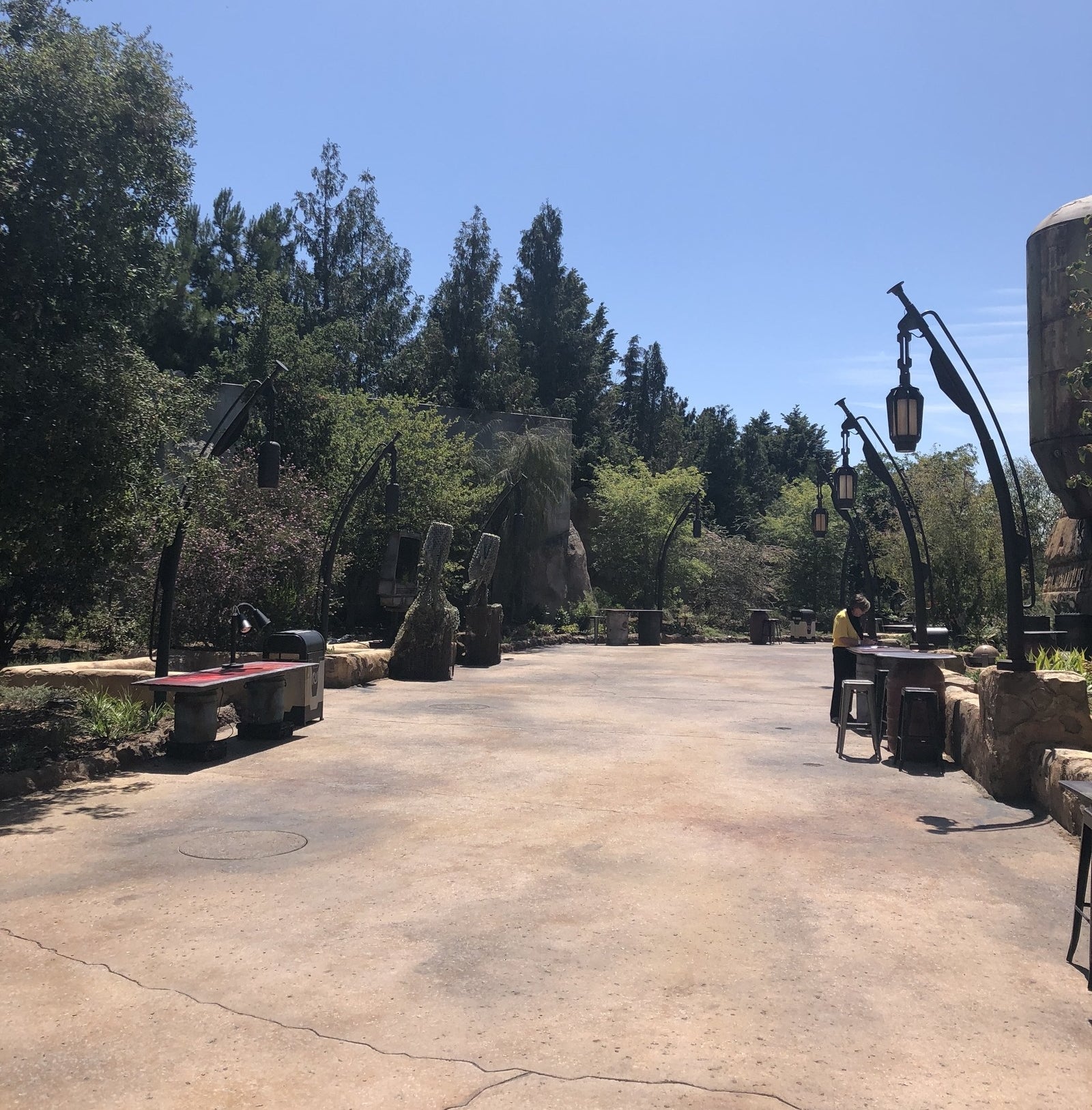 25.
The design of a sign located between the Base and Black Spire Outpost: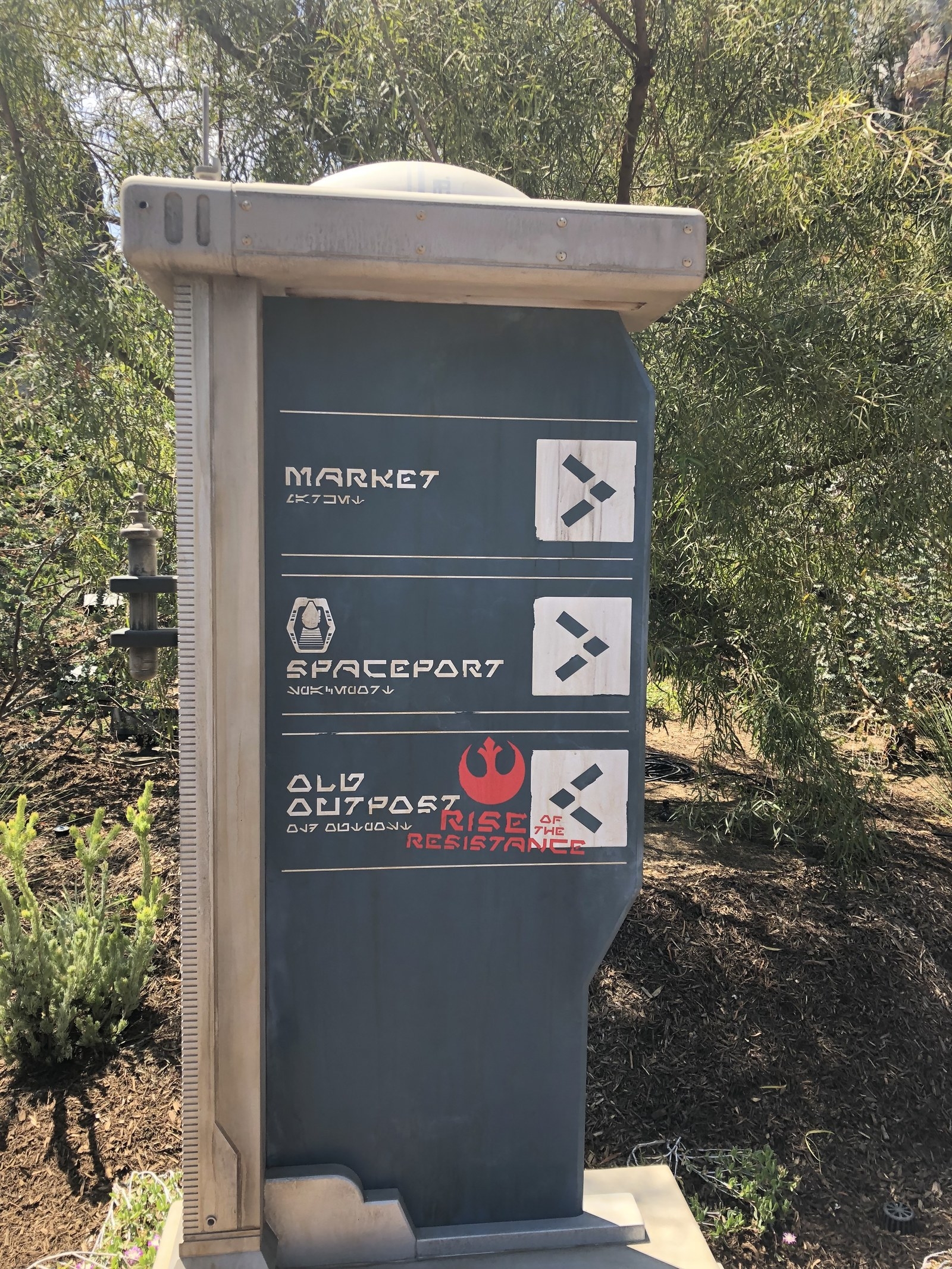 26.
Here's the exterior of the soon-to-be-open Rise of the Resistance: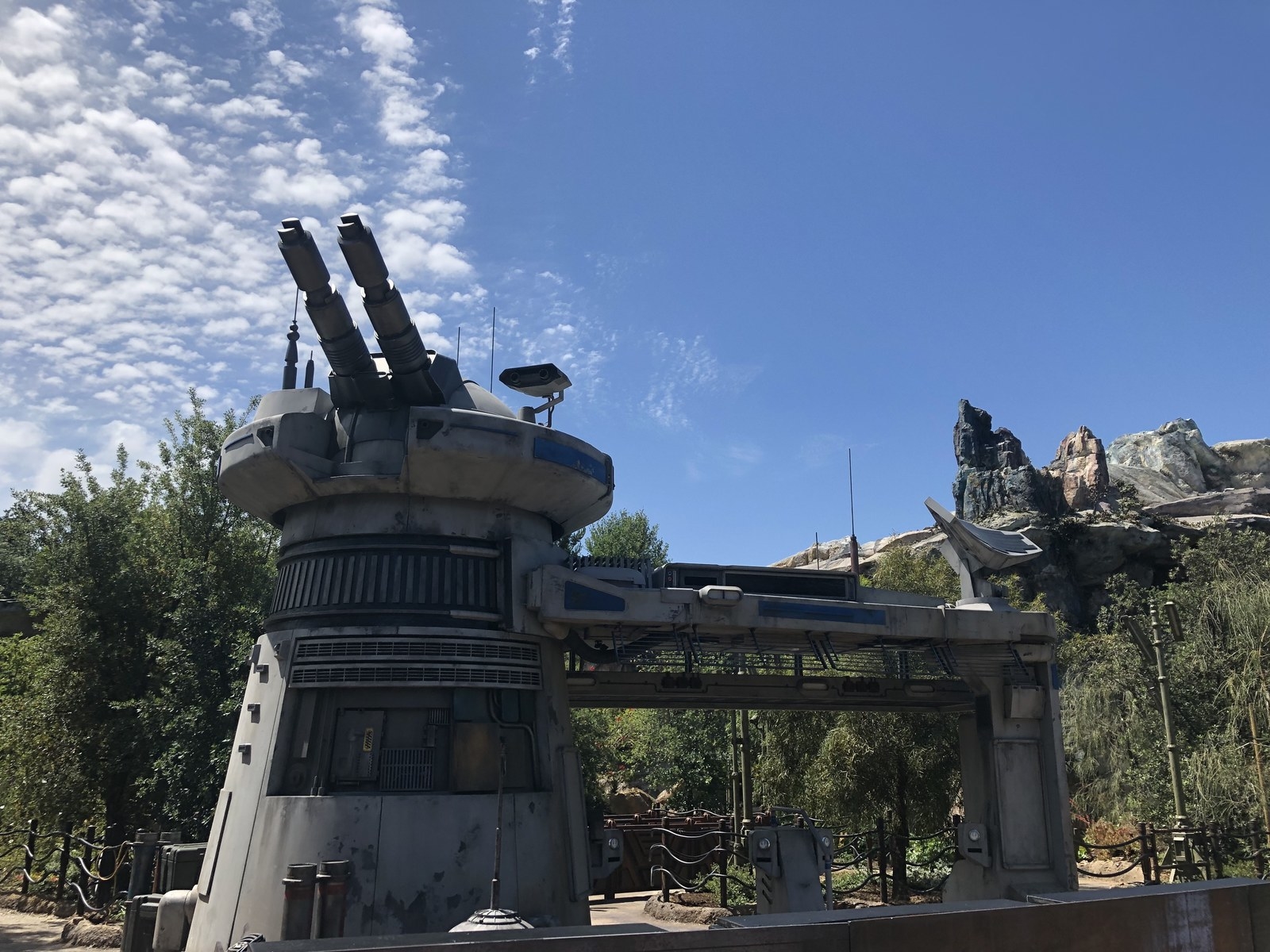 27.
A ship you can get up close and personal with: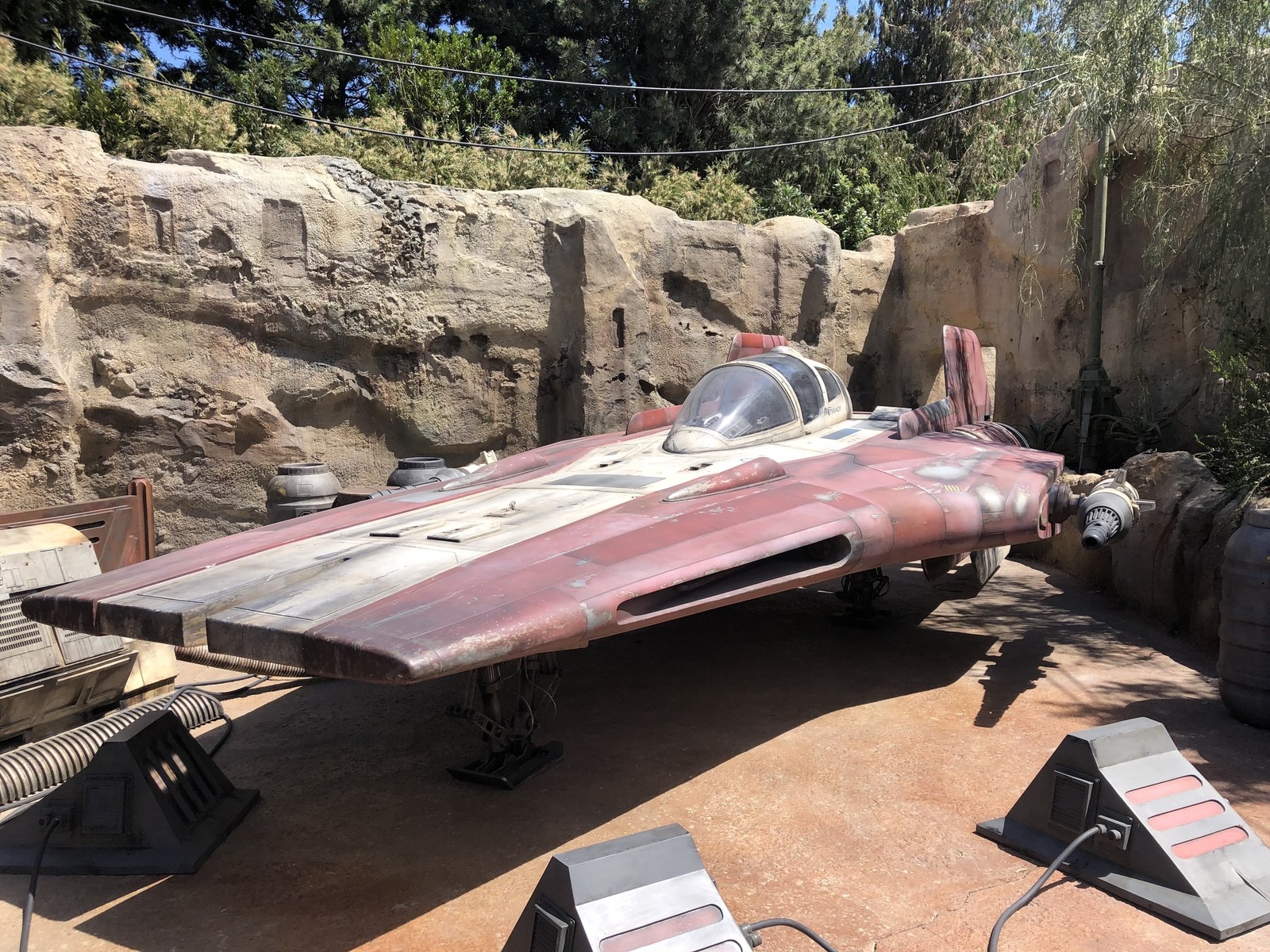 28.
Inside Droid Depot: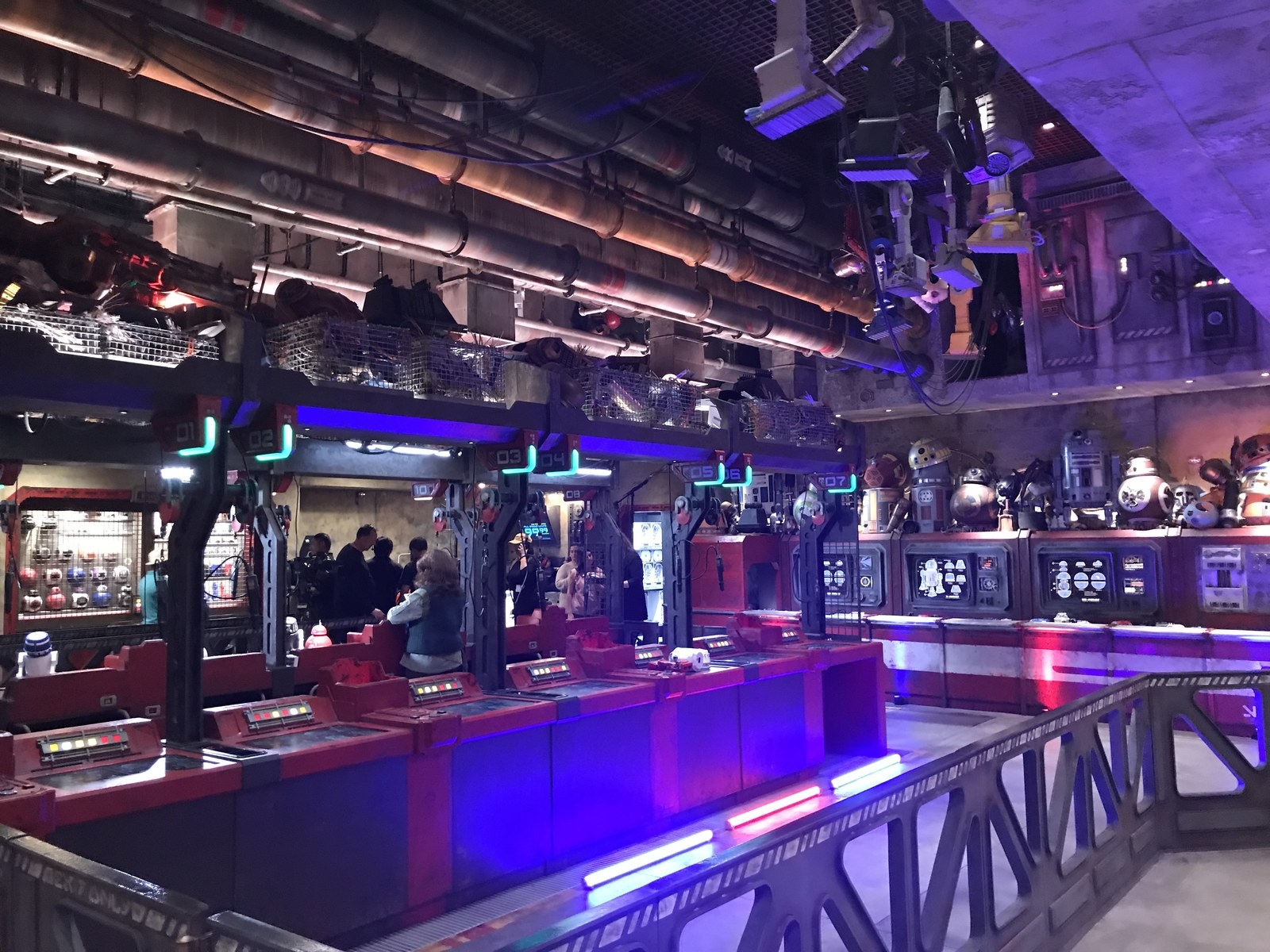 29.
Where you can custom-build your own droid.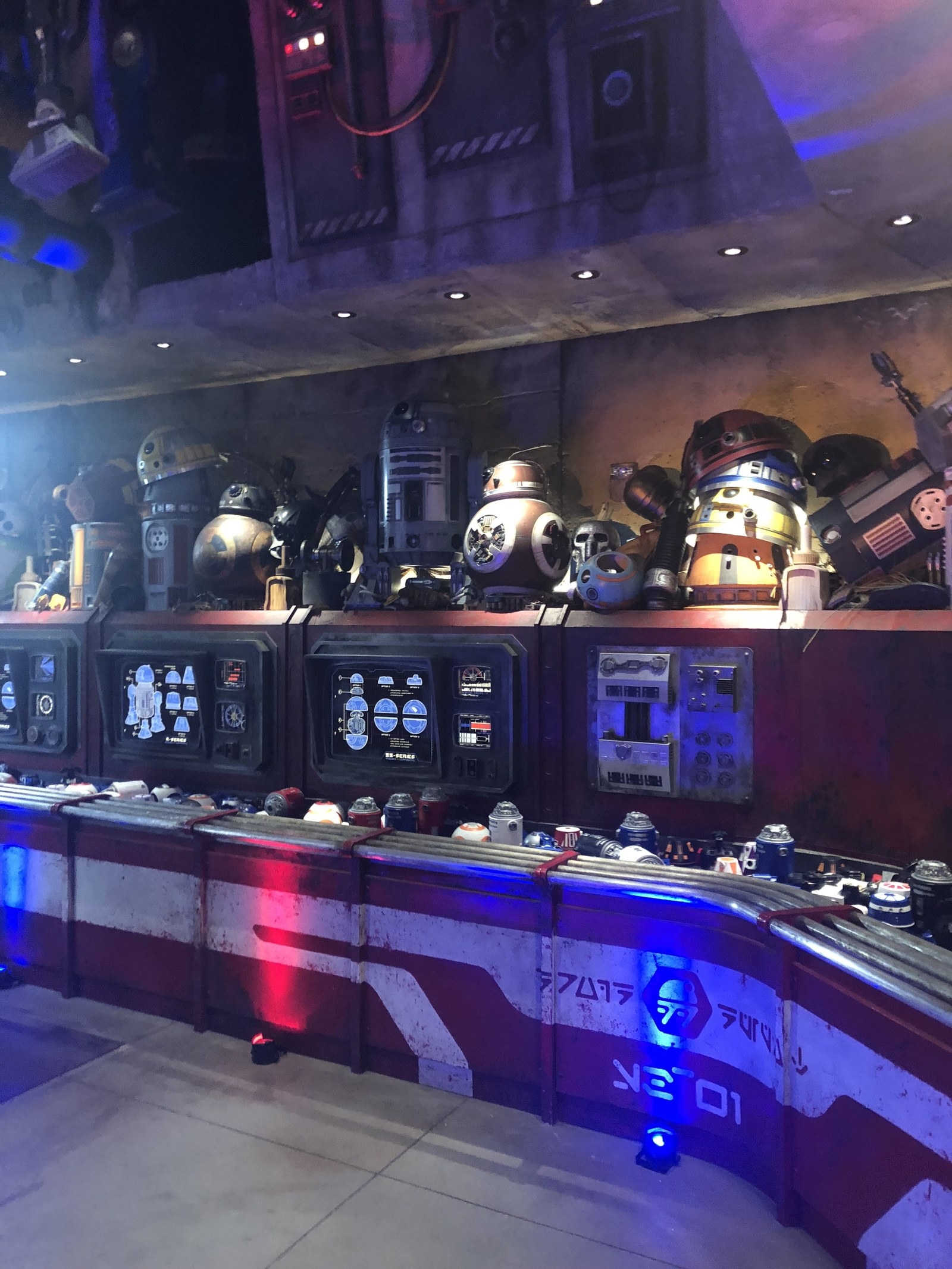 30.
And also have an encounter with the MOST famous droid, R2-D2!
31.
And this is what the back side of Droid Depot looks like, if you're curious!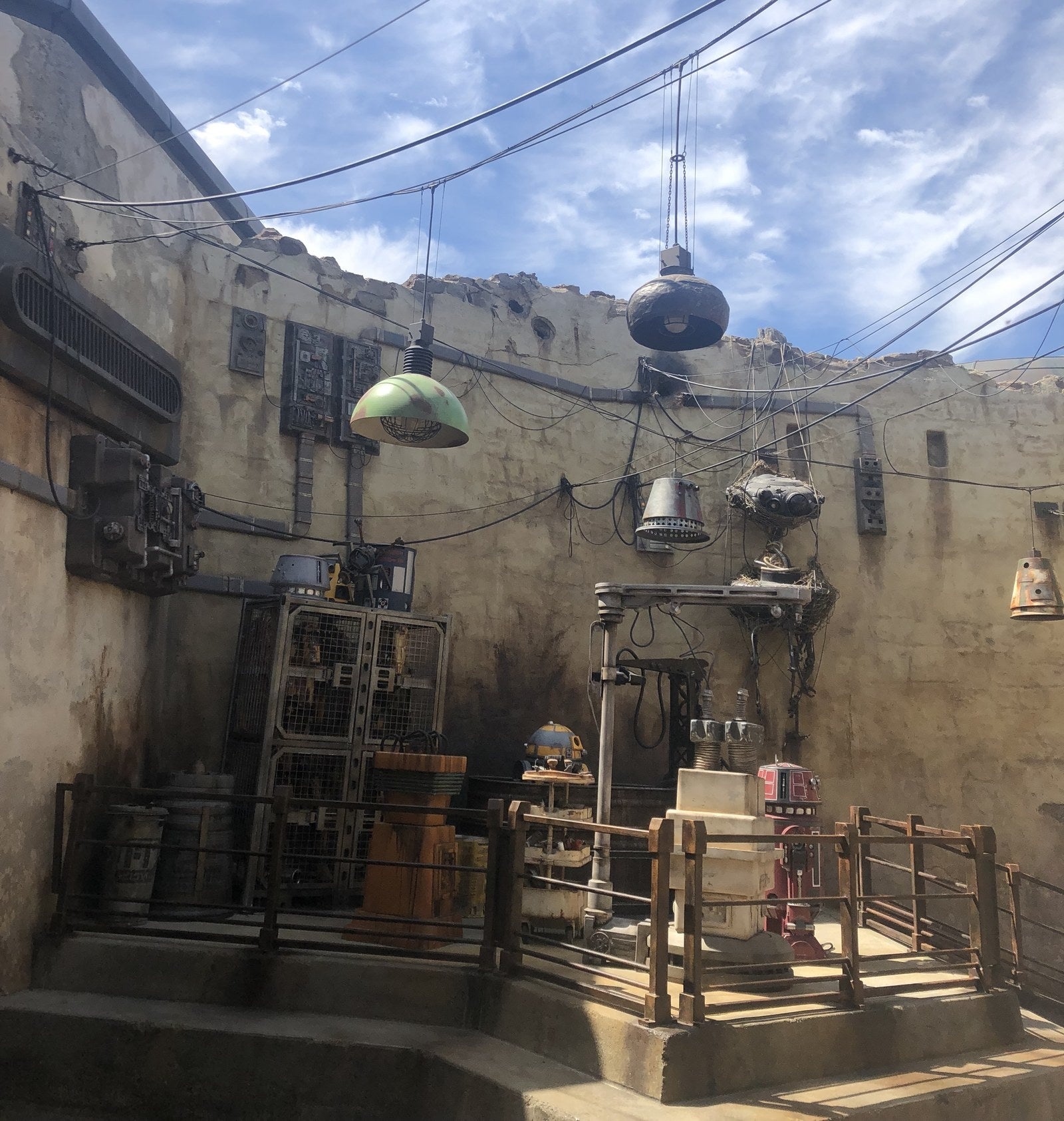 32.
And finally, the First Order Cargo area where you *might* have an encounter with a certain Kylo Ren.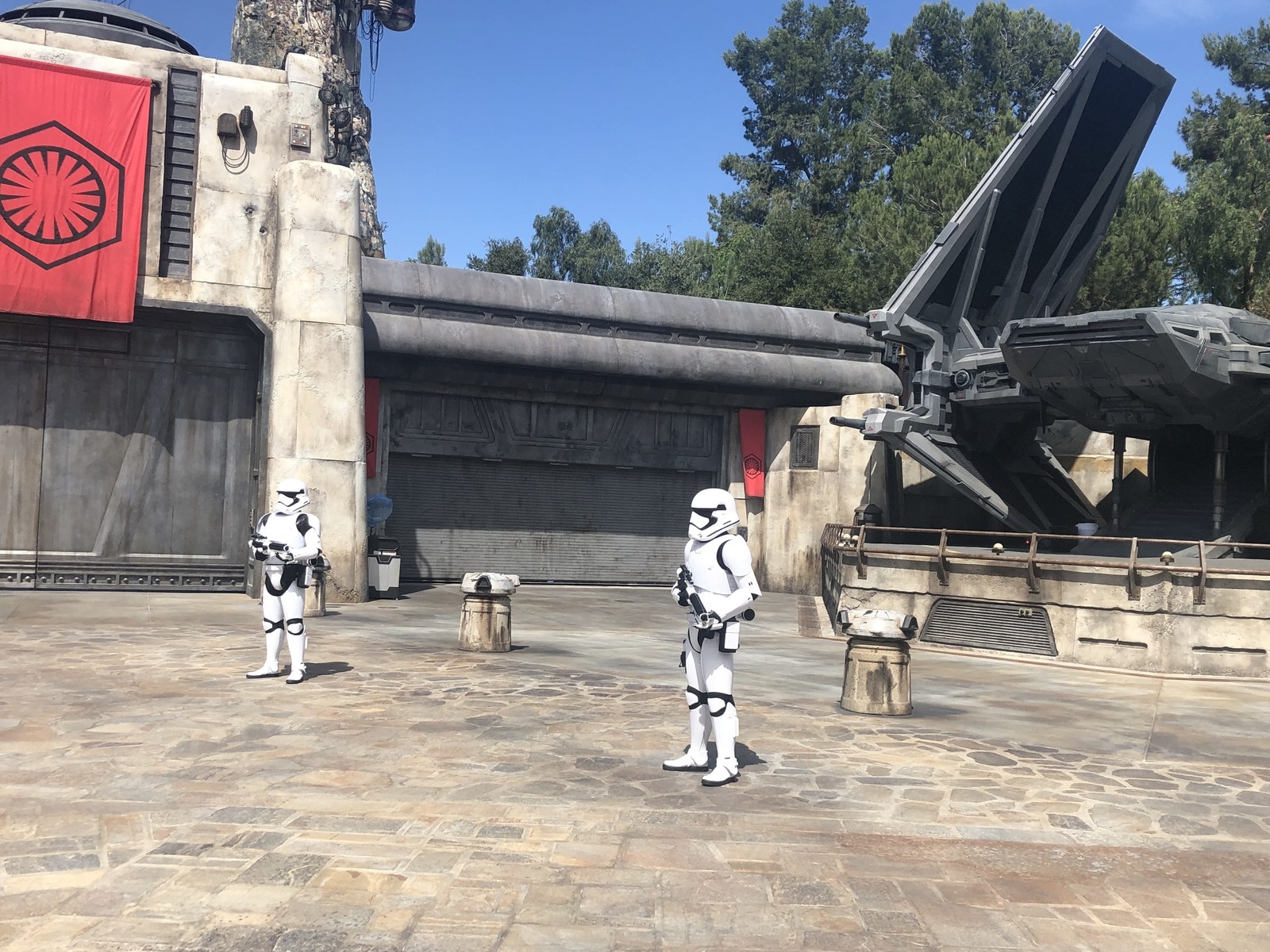 33.
Don't forget to treat yourself at the Milk Stand where you can get a delicious blue or green milk drink!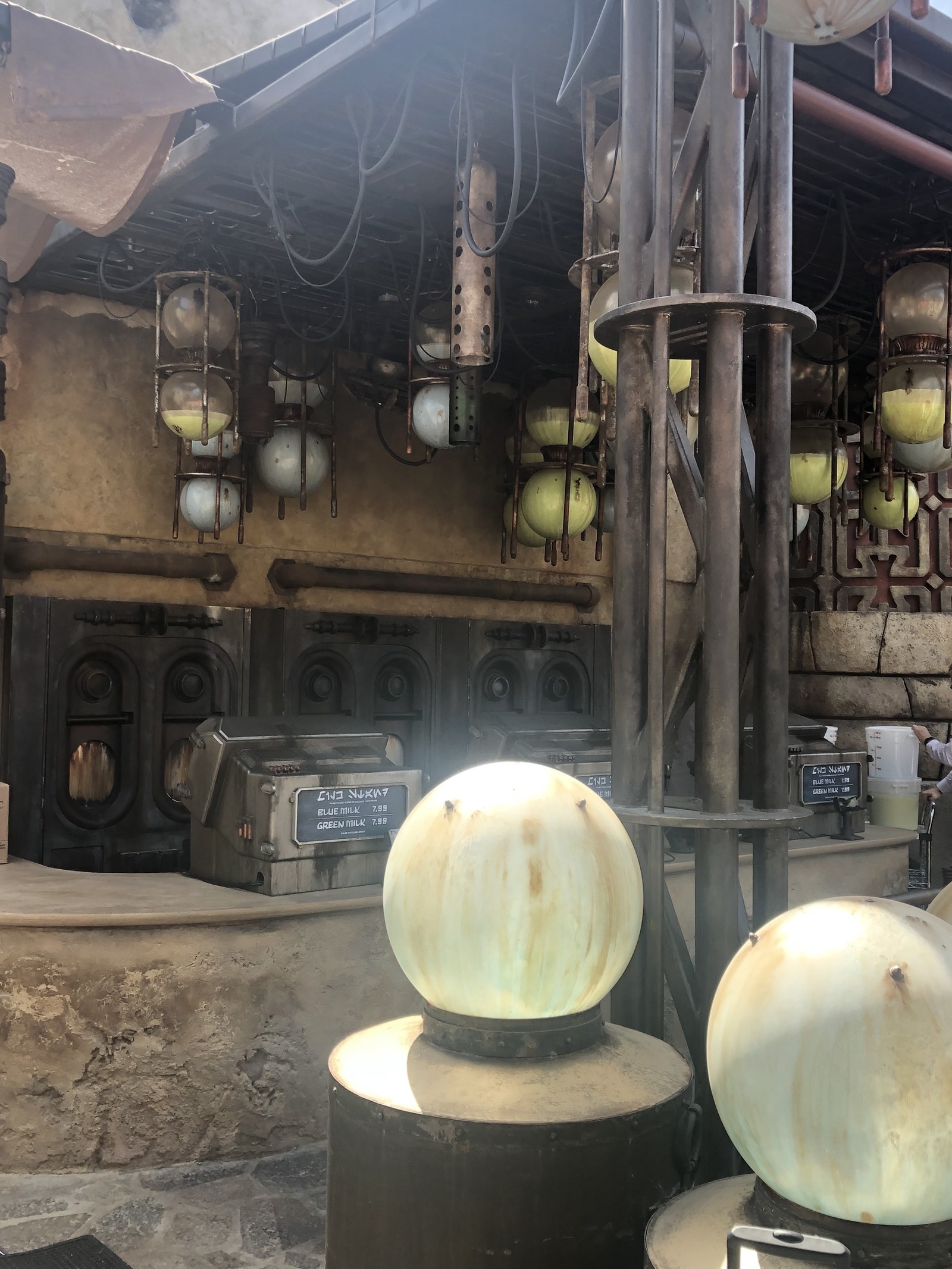 May the Force be with you...especially on Batuu!