So, as you probably know by now, after weeks of rumors, Justin Timberlake announced that, yes, he is indeed headlining the Super Bowl halftime show.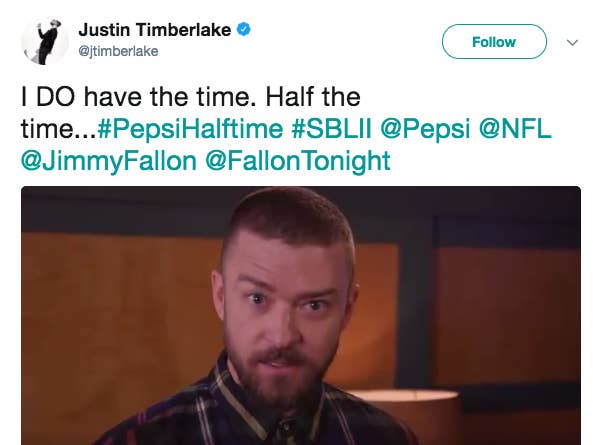 Of course the last time he played the halftime show was in 2004, when the infamous "wardrobe malfunction" incident occurred.
Well, yesterday, to promote his upcoming halftime appearance, Justin sat down with NBC Sports' Mike Tirico, who jokingly asked JT (at the 1:00 mark) if there was going to be a "wardrobe thing":
After a bit of awkwardness, Justin responsed with an LOL, "no":
Well, I guess it must be easy for Justin to laugh about it now — he received virtually no criticism for Nipplegate and his career continued unaffected.
And while Justin laughs it off, other people aren't finding his return to the halftime show as amusing: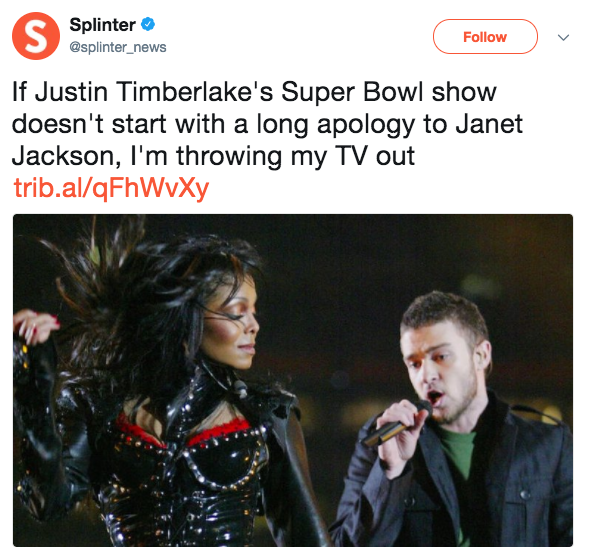 After all, Janet Jackson had some immediate and huge consequences. She was publicly shamed, was blacklisted from radio stations and MTV, and was disinvited from attending the Grammys. And, arguably, the whole incident derailed her three-decade career.