Wait, What?! Christina Aguilera Once Tried To Punch Pink At A Club
Gichie, gichie, whoa!
So, just in case you missed this, in August, Pink put to bed rumors that she still had beef with her fellow pop diva and Lady Marmalade Christina Aguilera.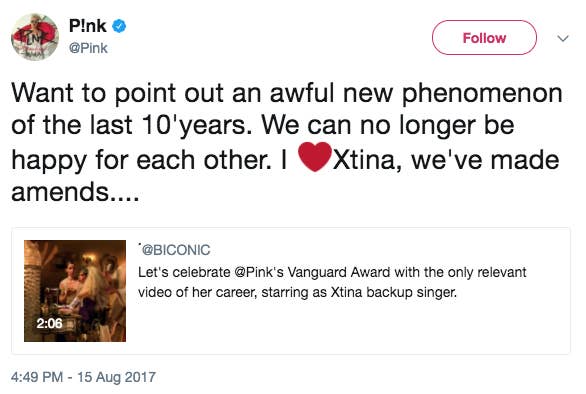 It was a feud that started in 2001, when Pink and Christina fought over who would get to sing the highest notes on their iconic collab "Lady Marmalade."
Well, last night, on Watch What Happens Live, Andy Cohen asked Pink about reconciling with Christina, and she revealed that their feud actually got pretty heated — in fact it got physical. According to Pink, Christina actually tried to take a swing at her in a club:
Pink actually said she found the whole confrontation "hilarious." She added, "I was like, 'What's happening right now? What's happening?'"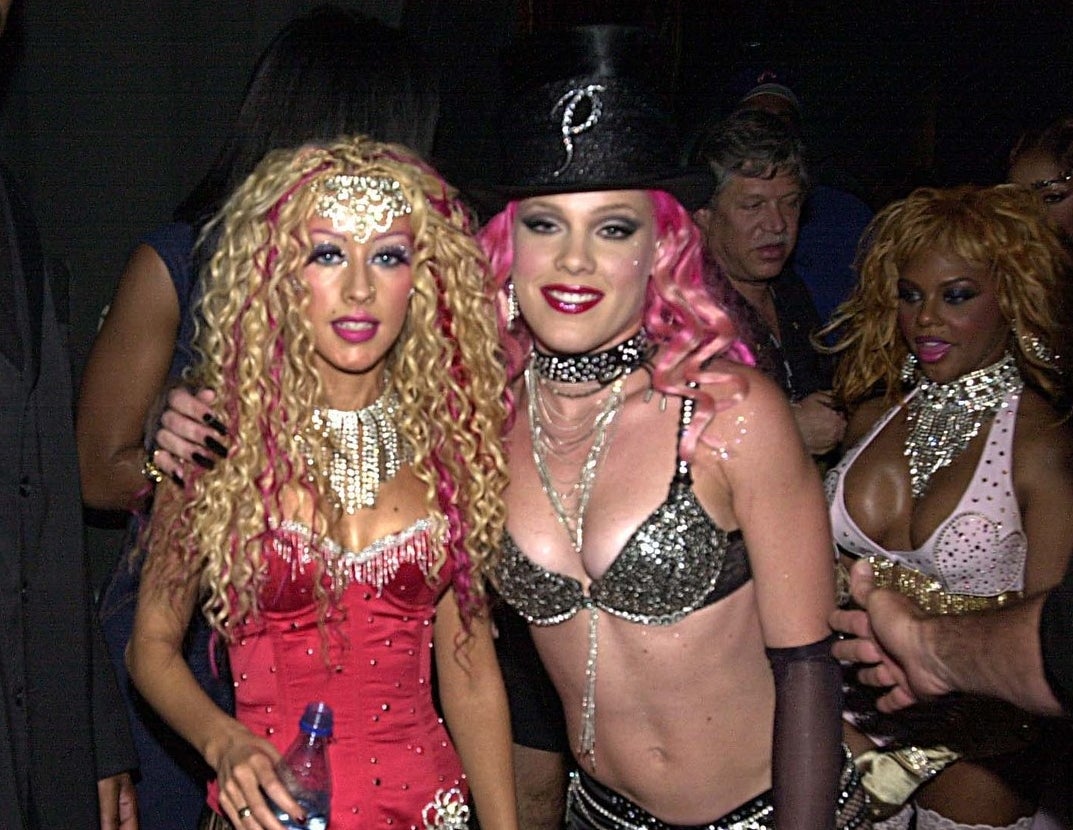 Pink, who now has nothing but praise for her former rival, also let us know what led to the two making amends, saying:
She's so talented. And deep down I've had bad days too. She's a really sweet person. We made up on The Voice. I mean, it was funny, I laughed. ... I hadn't seen her in years and years and years.

We became moms. We grew up. We hugged it out. It's that simple. I feel so good about that.