So even though it feels like only 10 years ago, it has actually been 17 years since NSYNC announced they were going on a "temporary hiatus."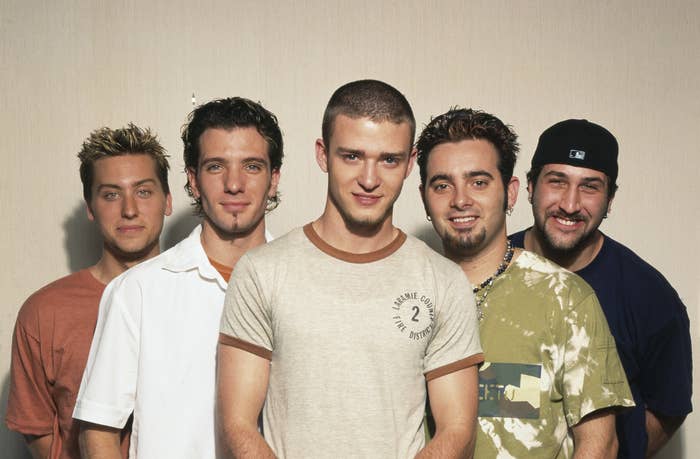 And since then, the guys have seemingly all gone their separate ways, except for the very rare occasional reunion — the most recent full reunion that included a performance was at the 2013 VMAs.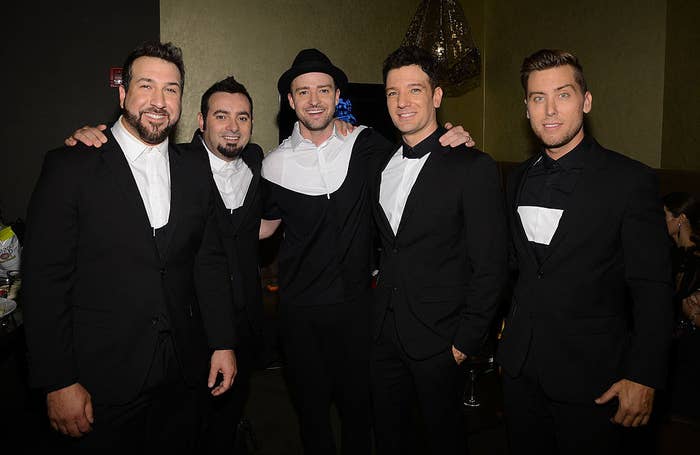 Well, Lance Bass spoke to Us Weekly over the weekend and basically said, just like any family, that they have a long going group chat.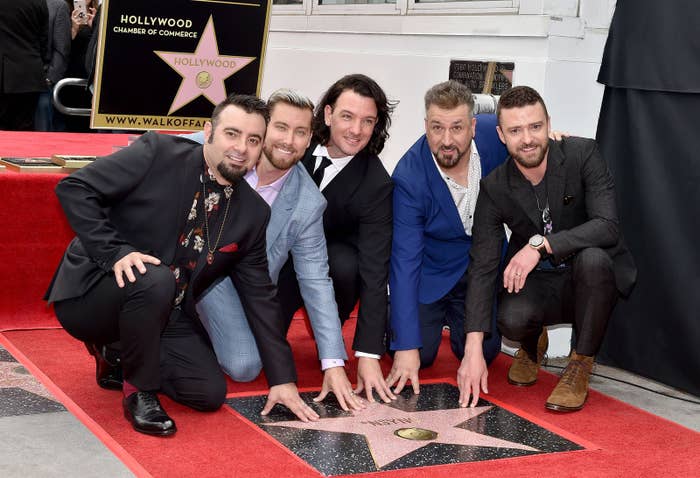 In fact, the guys talk all the time. He told Us Weekly:
We talk every day. We have a group text and we have [had it] for years — since texting was invented. We give each other shit all the time.
And if you're wondering, yes they're all in it and contribute equally to it (even Justin Timberlake), with Joey Fatone and Chris Kirkpatrick being the ones who text in it the most.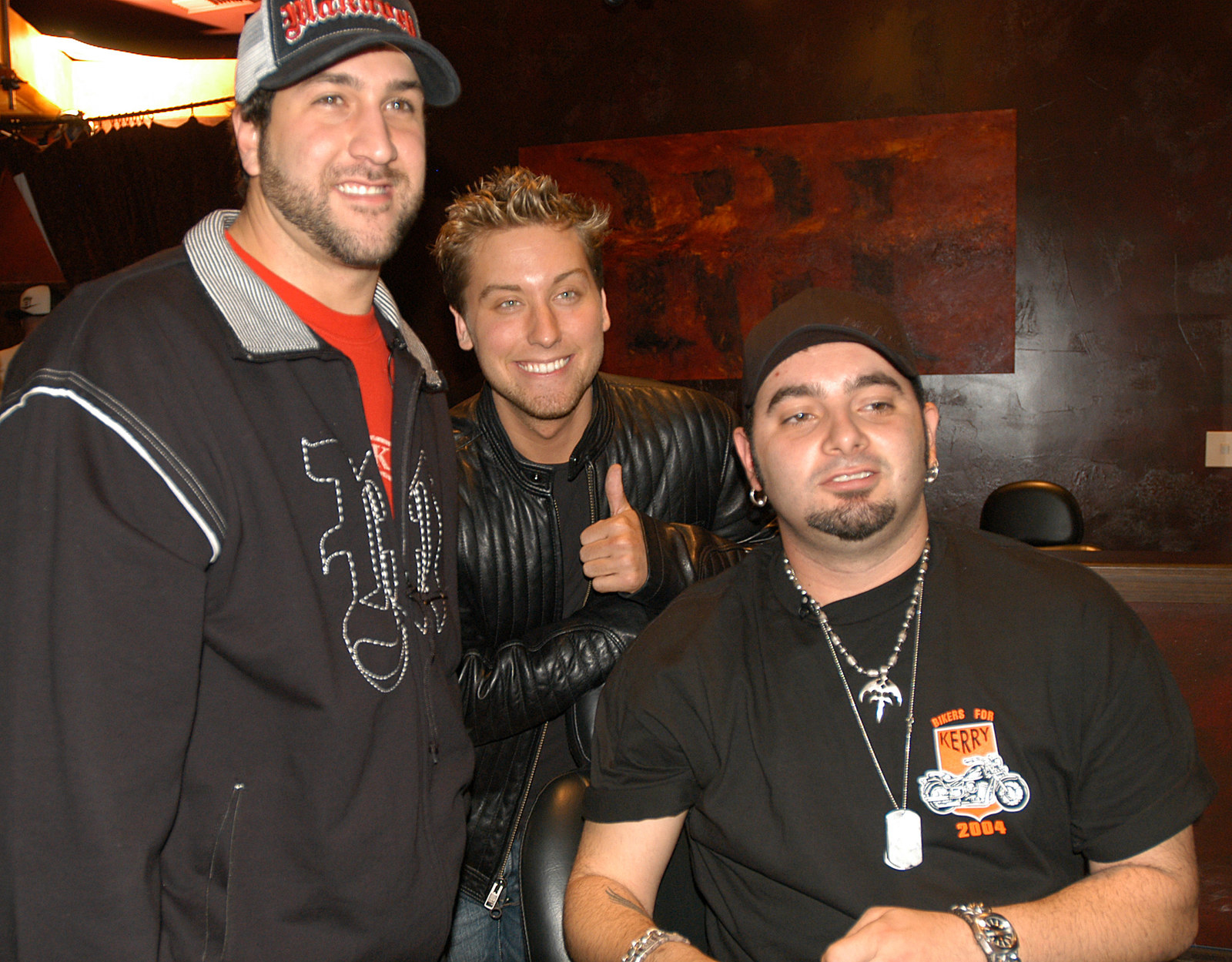 This isn't the first time we've heard about the NSYNC group chat. In 2017, Chris told Us Weekly about all the different variations of NSYNC group chats that exist, saying:
There's probably a text with every [NSYNC member] combination. There is one with all five of us, and then there is one with every combination. … When we had JC's surprise birthday, there was the four of us without JC. When we had Joey's birthday, it was four of us without Joey. There could be one about me. I don't know. They might talk smack about me like, "Oh, my God. Did you see Chris yesterday? What an idiot."
OK, all I have to say is: I would love to see the group chat that doesn't have JT in it! I bet it's filled with their real thoughts on Man of the Woods and probably ideas about the reunion they're planning without him.