It goes without saying that Titanic has gone down in movie history as one of the most ambitious and iconic films of all time. And a lot of the film's appeal is due in huge part to the memorable performances and on-screen chemistry of Leonardo DiCaprio and Kate Winslet.
So, obviously, it's hard to imagine anybody in the role of Jack other than Leo (like, you can't!!!). But, prior to him landing the role, many actors had auditioned for the part.
Well one of those actors, Matthew McConaughey, recently opened up about losing the part of Jack.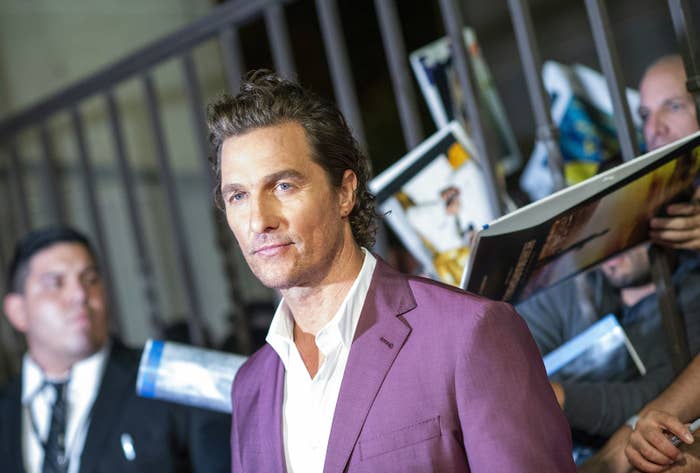 In a recent interview with The Hollywood Reporter, Matthew spoke about losing the role (which he wanted badly), saying:
I went and auditioned for that. I wanted that. I auditioned with Kate Winslet. Had a good audition. Walked away from there pretty confident that I had it.
Yup, he was considered enough of a front runner for the role that he even tested against Rose herself, Kate.
While Matthew was 100% sure he had gotten the role, he ended up not going any further (or not getting an offer), saying:
I didn't get it. I never got offered that.
In the end things worked out the way they were supposed to. Hell, Matthew even won the Best Actor Oscar before Leo. But, I guess this will forever be one of those "what if?" things: