Here's What The Cast Of "Back To The Future" Looks Like Now
Great Scott! It's been almost 30 years since Marty McFly took the DeLorean back to 1955.
Michael J. Fox as Marty McFly
Fun fact: Fox was the movie producers' first choice for the role of Marty, but he was unavailable to take the role due to filming commitments on his TV show, Family Ties. So instead, the producers cast Eric Stoltz as Marty. Stoltz filmed five weeks worth of footage before he was let go and replaced with Fox, who the producers were able to get after working out a deal with the Family Ties producers.
Christopher Lloyd as Doc Brown
Fun fact: Michael J. Fox, who is 53, is now older than Lloyd was when he played Doc in 1985 (he was 47 at the time).
Crispin Glover as George McFly
Fun fact: Glover refused to appear in the Back to the Future sequels, so producers used archived footage and a look-alike actor, Jeffrey Weissman, to keep his character, George, in the films. Glover was able to successfully sue the studio and the producers in a case that changed the way an actor's likeness can be used on film.
Lea Thompson as Lorraine Baines-McFly
Fun fact: In the early 1980s, Thompson appeared in a Christmas-themed Burger King commercial alongside Sarah Michelle Gellar and her future Back to the Future co-star Elisabeth Shue (Shue took over the role of Marty's girlfriend, Jennifer Parker, in the second and third films).
Thomas F. Wilson as Biff Tannen
Fun fact: Wilson, who is also a stand-up comedian, gets so many questions about his role as Biff in Back to the Future that he has incorporated a routine called the "Biff's Question Song" into his stand-up.
Claudia Wells as Jennifer Parker Fun fact: Melora Hardin (who is best known for her role as Jan on The Office) was originally cast as Jennifer, and she filmed her part alongside Eric Stoltz; when he was replaced by Michael J. Fox, she was replaced by Wells. Reportedly, Hardin was deemed too tall to play Fox's girlfriend.
James Tolkan as Mr. Strickland Fun fact: Tolkan reprised his role of Mr. Strickland in the Back to the Future animated series.
Marc McClure as Dave McFly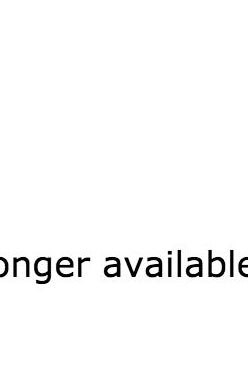 Fun fact: McClure is probably best known for his role as Jimmy Olsen in the Christopher Reeve Superman films. He is also the only actor besides Reeve to appear in all four films of the franchise.
Wendie Jo Sperber as Linda McFly Sadly, Sperber lost her battle with cancer on November 29, 2005. Four years before her death, she founded weSPARK Cancer Support Center, a Los Angeles-based support group for cancer patients and their families.