Here Are 13 Great Celebrity #TBT Photos You Need To See This Week
An oh-so-'80s photo of Michelle Pfeiffer kicks off this week's #ThrowbackThursday!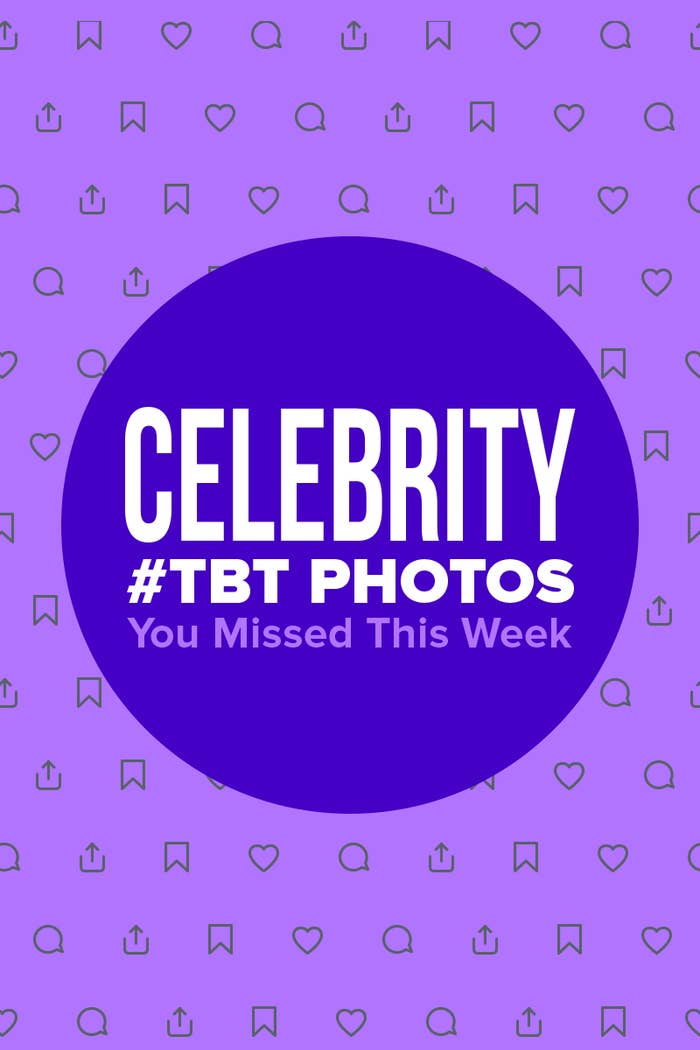 1.
Michelle Pfeiffer shared this photo of herself from the '80s, where she looked like she was doing Pat Benatar in "Love is A Battlefield" cosplay:
2.
Alicia Keys posted this photo of herself from the early '00s — which you need to scroll through for the big reveal:
3.
Mandy Moore shared this comp card of herself from the late '90s:
4.
Sarah Jessica Parker posted this way-too-cute photo of her son, James Wilkie, meeting Daniel Radcliffe a decade ago:
5.
Sofia Vergara shared this stunning photo of herself taken 20 years ago:
6.
Naomi Campbell posted this clip from when she opened the Anna Sui Spring 1999 runway show (in 1998):
7.
Legendary photographer Mick Rock shared this photo he took of Madonna in 1980:
8.
In honor of his 77th birthday, Paul McCartney posted this photo of himself from the '70s:
9.
Kim Kardashian West paid tribute to her father, Robert, by posting this photo of the two of them in the late '90s:
10.
Lin-Manuel Miranda remembered when he appeared on the cover of Manhattan Times in 2008 to promote his show In the Heights:
11.
Salma Hayek shared this Polaroid that was taken during an audition in the '90s:
12.
Cindy Crawford posted these photos of herself during her '90s MTV days:
13.
And finally, Anderson Cooper paid tribute to his mother, Gloria Vanderbilt, who died this week at age 95, by sharing these photos of her from throughout her life: