23 Facts About "Friends" That'll Make You Feel Really Old
The one where time just flew by.
by
,
1.
Ross and Rachel's first kiss happened almost 21 years ago. And in case you need a reminder, it happened in the "The One Where Ross Finds Out" episode.
2.
It was also around the time that Phoebe graced us with "Smelly Cat" for the very first time. 3.
It's been 16 years since Joey was a Porsche "owner." 4.
Tag Jones — who was 24 years old when he was Rachel's assistant — would be turning 40 next year.
5.
This past January marked 20 years since Susie (Julia Roberts) took revenge on Chandler by stealing his clothes and saying, "Why don't you call me in 20 years and tell me if you're still upset about this?"
6.
Courteney Cox (who is 52 years old) is now older than Rue McClanahan was when she started on The Golden Girls.
Rue was 51 years old when she first appeared in 1985.
7.
Phoebe's surrogate triplets would be turning 18 this year... 8.
...while Monica and Chandler's twins would've turned 12. 9.
And Emma Geller-Green would have just turned 14. 10.
Oh, and the actors who played little baby Emma Geller-Green look like this now.
11.
The show has been part of the oldies block on Nick at Nite for almost five years now.
12.
Phoebe and Mike would've just celebrated their 12th wedding anniversary.

13.
In the episode "The One With the Prom Video," Monica and Rachel were almost 10 years removed from high school. Today they're almost 30 years removed. 14.
In the first season, each of the main six cast members received $22,000 per episode. Today that's like getting paid almost $36,000 per episode.
15.
Mae Whitman, aka the actor who played a Brown Bird (a Girl Scout-esque cookie seller), is now 28 years old.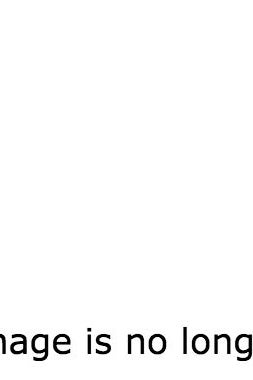 16.
Tom Selleck was 51 years old when he first appeared on the show. He's now 71. But, like, hello, Dr. Burke!
17.
The same year Friends premiered, people were busy listening to Salt-n-Pepa's "Shoop" and Meat Loaf's "I'd Do Anything for Love (But I Won't Do That)."
18.
And the popular movies of the year were The Lion King, Forrest Gump, and Pulp Fiction. 19.
Carol and Susan would be celebrating two decades of marriage this year. 21.
It'll be 15 years this Thanksgiving since Brad Pitt guest-starred on the episode "The One With the Rumor." 22.
And it's been 17 years since we first saw Ross completely lose it over his Thanksgiving sandwich. 23.
And finally, we're closer today to the year 2027 than the Friends finale.