Charli XCX & Troye Sivan Released The Video For "1999," And It's Filled With So Much '90s Nostalgia I Might Cry
It'll make you want to go back!
So, just in case you missed this, Charli XCX and Troye Sivan dropped their nostalgic-filled duet, "1999," last week!!!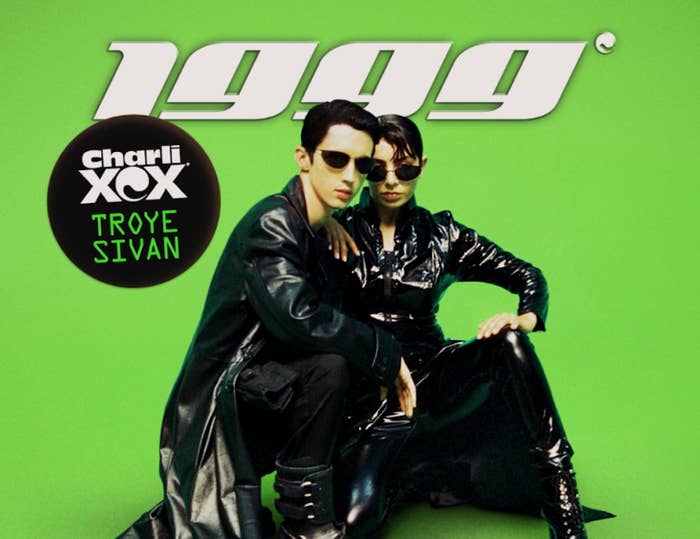 Well, today, the music video for it premiered and OMG, it's the perfect homage to not only the '90s (like seriously, it'll bring a tear to the eye of any '90s kid), but also the early '00s:
Of course, Charli is no stranger to paying tribute to the '90s, she did, after all, appear in the Clueless-themed music video for her and Iggy Azalea's "Fancy."
But, with this video, she REALLY went all out. Doing everything from appearing as all five Spice Girls from their "Say You'll Be There" video...
...to playing TLC's Lisa "Left Eye" Lopes from their iconic "Waterfalls" music video...
...to appearing as the man who would revolutionize the '00s himself, the late Steve Jobs circa 1998, holding the classic iMac (well in this case an XCX).
Meanwhile, Troy paid homage to the Backstreet Boys' "I Want It That Way" video, playing all five BSB members...
...and even Justin Timberlake (from NSYNC's "Thinking of You (I Drive Myself Crazy)" video), complete with ramen noodle hair.
The two also appeared as The Matrix's Trinity and Neo — which was also used for the cover art for the single.
But, the cherry on top of the sundae has to be when the two of them recreated the "I'm flying" scene from Titanic (I can practically hear "My Heart Will Go On" while looking at it).
Now, if you'll excuse me, I am going to go cry in the corner and wish that I had a time machine so that I could travel back to 1999!