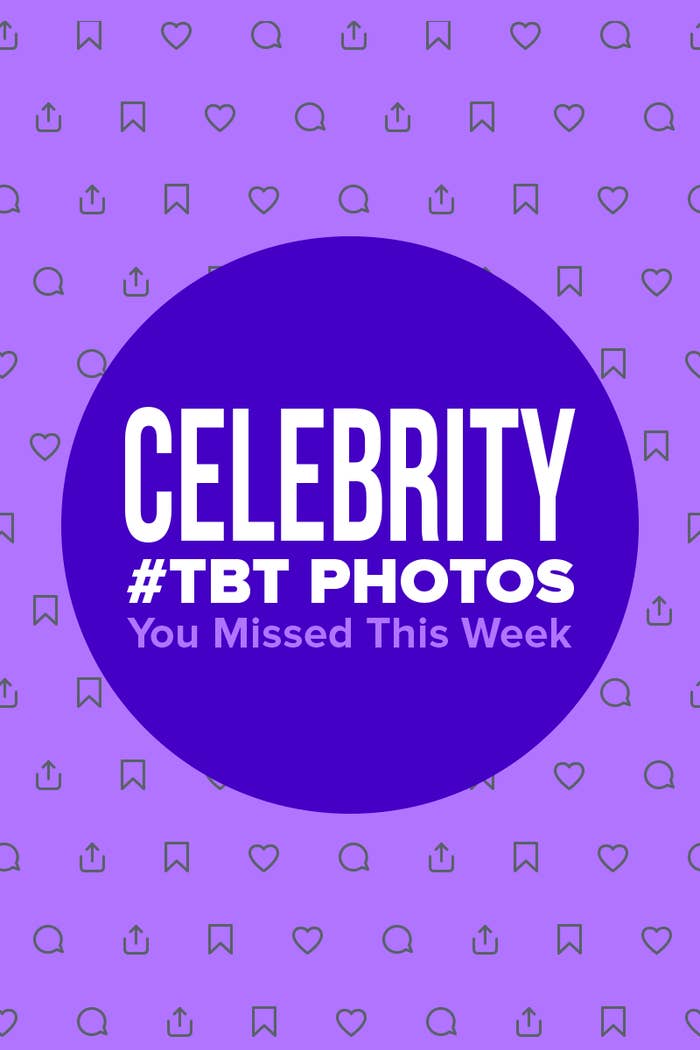 1.
Michelle Pfeiffer posted this clip of herself from the 1995 music video for Coolio's "Gangsta's Paradise" — the song appeared on the soundtrack for her movie, Dangerous Minds:
2.
In honor of Coachella, Mark-Paul Gosselaar shared this photo of himself in the early '90s, wearing something that wouldn't be out of place at the music festival today:
3.
Tan France posted this photo of himself and the other Queer Eye guys back in 2017:
4.
RuPaul shared this photo of herself from the '80s:
5.
Diana Ross posted this gorgeous photo of herself from the mid-'80s:
6.
In honor of the 15th anniversary of her classic movie, 13 Going on 30, Jennifer Garner posted this clip from the slumber party scene, as well as "then and now" photos of the girls:
7.
Meanwhile, Jennifer's co-star, Mark Ruffalo, celebrated the anniversary by posting this GIF of himself from the film:
8.
Halle Berry celebrated reaching 5 million followers on Insta by sharing this video clip full of her career highlights:
9.
Susan Sarandon posted this promotional photo of herself and Natalie Portman taken for their 1999 film, Anywhere But Here:
10.
Will Smith celebrated Easter by sharing this photo of himself in the '90s, dressed up like the Easter Bunny while hugging his son Trey:
11.
Hilary Clinton posted this photo of herself and daughter, Chelsea, at the Taj Mahal in 1995:
12.
Busy Philipps shared this then and now photo of herself and her friend, Colin Hanks:
13.
Courteney Cox posted these photos taken of herself and Bruce Springsteen during the filming of his music video for "Dancing in the Dark," in 1984:
14.
In honor of the 20th anniversary of her film Election, Reese Witherspoon posted this classic clip from it:
15.
And finally, in honor of Queen Elizabeth's 93rd birthday, Prince Harry and Duchess Meghan shared these photos of the Queen — as well as themselves with her — throughout the years: