This post has not been vetted or endorsed by BuzzFeed's editorial staff. BuzzFeed Community is a place where anyone can create a post or quiz.
Try making your own!
23 Huge Differences Between "The Princess Diaries" Movies And Books
The books took place in New York, not San Francisco.
1.
Mia's father is not dead.
2.
Mia ends up with Michael, NOT CHRIS PINE OR WHATEVER.
3.
In the books, it's "Grandmere," not "Grandma."
4.
Mean girl Lana's last name is Weinberger, *not* Thomas.
5.
Lilly has a boyfriend named Boris Pelkowski.
6.
Mia and Lilly have another friend named Tina Hakim Baba.
7.
They also had two other friends that they hung out with somewhat regularly, named Ling Su and Perin.
8.
There is a character in the books, Shameeka Taylor, who isn't mentioned in the films.
9.
The books make Buffy the Vampire Slayer references.
10.
Mia's in a class for the gifted and talented.
11.
Sometimes, Mia and Lilly really, really hate each other.
12.
Mia and Michael get together at the Non-Denominational Winter Dance.
13.
Mia's little brother's name is Rocky, not Trevor.
14.
Mia and Lilly both have a crush on a guy named J.P. Reynolds Abernathy IV.
15.
Michael's band name was Skinner Box.
16.
THE BOOKS TOOK PLACE IN NYC.
17.
Mia's neighbor is named Ronnie, not "Mr. Robitussin."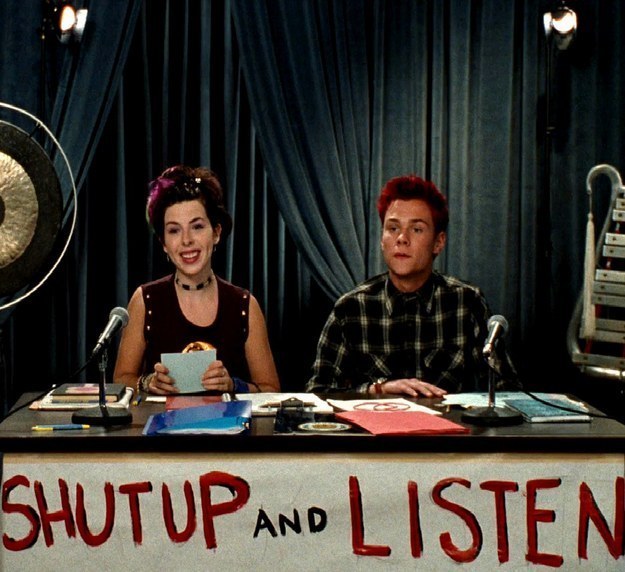 18.
Helen Thermopolis' parents, or Mia's "Mamaw and Papaw," appear in the books.
19.
Mia has a cousin named Hank Thermopolis.
20.
Mia's first super-awkward boyfriend Kenny Showalter is nowhere to be seen in the movies.
21.
Mia's got mad love for Beauty and the Beast.
22.
Michael's got a past love interest named Judith Gershner.
23.
And Mia and Lana actually become friends.