On Saturday night, Chance the Rapper made SNL history by being the first unsigned, independent musical act to appear on the show in its entire 41-season run.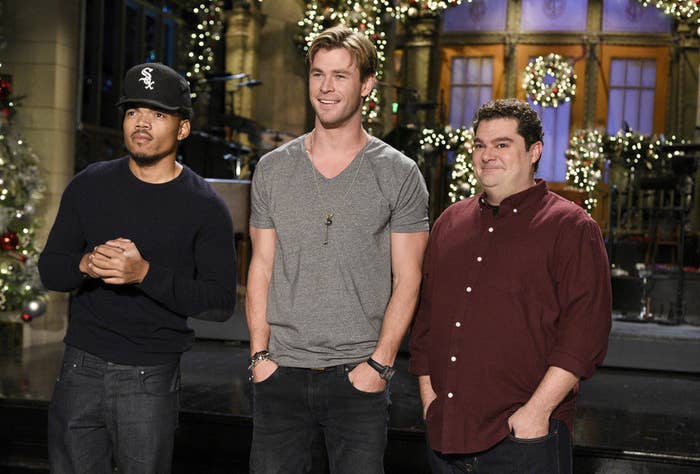 Acknowledging his unique position, Chance uploaded an "independent promo" to his Instagram account on Friday that featured SNL's host for the week, Chris Hemsworth.
He kicked off his performance on Saturday night by debuting a brand new song, "Somewhere in Paradise." Chance brought singer Jeremih out for vocal support while he enthusiastically danced across the Studio 8H stage.
nbc.com
Also from Chicago, you might know Jeremih best for his 2009 single "Birthday Sex."
But it was Chance's soulful, stripped-down rendition of single "Sunday Candy" that undeniably stole the show.
nbc.com
Featuring brass work from Donnie Trumpet and the Social Experiment, with additional backing from a gospel choir, Chance's emotional performance ranked among the best in recent SNL seasons.
In his reworked version of the song, Chance made reference to the Laquan McDonald case rapping, "I've been waiting all week. I've been waiting all night. Jason Van Dyke. Had to say something on Saturday. See you at church on Sunday."
Is a new album on the way? Judging from this Facebook status posted during last night's taping, Chance is hard at work on his third mixtape.
Good thing we have some new music to dance to while we wait!