Tyler Oakley just called out a bunch of social media stars for apparently ignoring social distancing rules and partying with large groups of people during lockdown.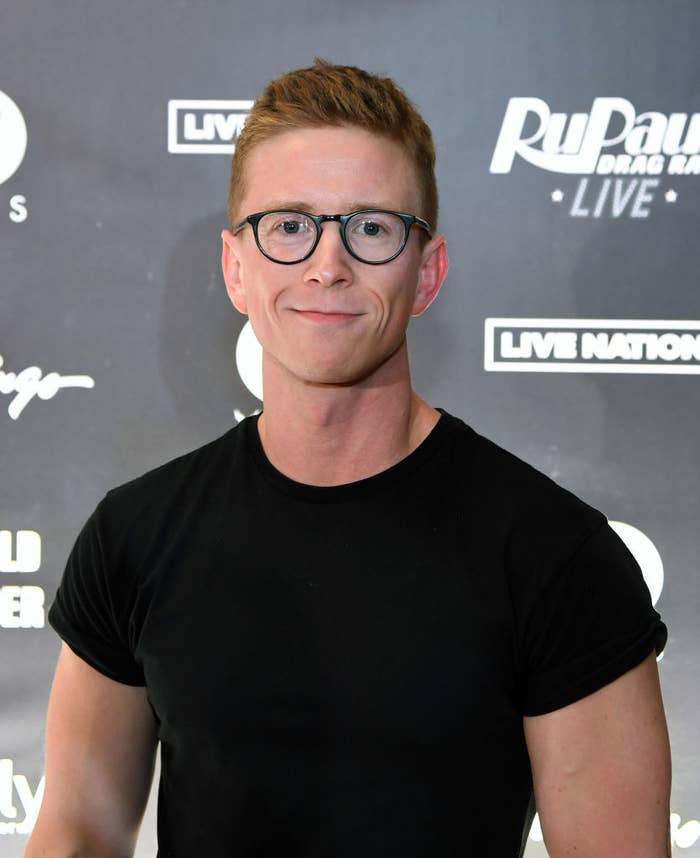 It all went down earlier this week when Nikita Dragun threw an "insane surprise party" for fellow YouTuber Larray to celebrate his 22nd birthday.
Videos and pictures of the party, which was held at the Hype House, appeared to show a number of familiar faces in attendance, including Nikita, James Charles, and Tana Mongeau, as well as D'Amelio sisters Charli and Dixie.
With the party being plastered over Instagram, it wasn't long until people began to question why so many people were apparently ignoring safety precautions in place to help protect against the coronavirus.
And it was clear that many didn't think a house party with so many people in attendance was a good idea in the current climate, particularly as California has recently overtaken New York as the state with the most confirmed cases of COVID-19.
One of the people who was critical of the party was social media star Tyler Oakley, who not only condemned the party but tagged people who were in attendance.
Tyler went as far as to suggest that people breaking lockdown rules were "bad influences" and should be unfollowed, before encouraging the likes of James and Tana to instead use their platform to "encourage responsibility".
"Not trying to drag them!" Tyler said in response to a fan. "Just reaching out & hoping they feel encouraged to take everything a bit more seriously. Getting through a pandemic takes teamwork. & people look to them for guidance!"
And when someone else said they hoped people at the party caught COVID, Tyler quickly disagreed, explaining they could come into contact with someone more vulnerable to the virus.
"I want them to stay healthy," Tyler finished. "They just need a reminder that they have the added responsibility of being role models during a crucial moment in our country."
Larray responded to Tyler's tweet, saying that the party was "a dumb thing to do" before promising to take the virus seriously in future.
As of yet, nobody else has responded to Tyler's tweet or the online backlash over the party. BuzzFeed News has reached out to James, Nikita, Tana, Charli, and Dixie for comment.