Tana Mongeau Revealed That She's Postponing Her Honeymoon With Jake Paul Due To A Family Emergency
In the latest twist to their whirlwind romance, Paul revealed the couple have spoken about having a kid, while Mongeau tweeted to say she was postponing their honeymoon.
It's been the whirlwind romance that has caught everybody's attention, whether they want it to or not. I am, of course, talking about Tana Mongeau and Jake Paul.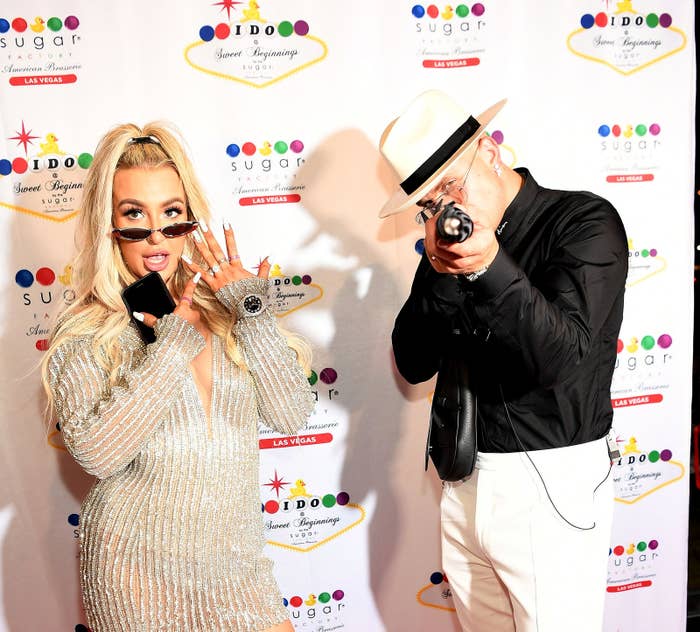 The YouTubers announced their engagement at the tail end of June. The news came as a surprise to most, not least because the couple had only been dating for a matter of months.
But the romance continued at breakneck speed. On Sunday, Mongeau and Paul got married in a Las Vegas ceremony that was livestreamed over the internet just over a month after Paul proposed.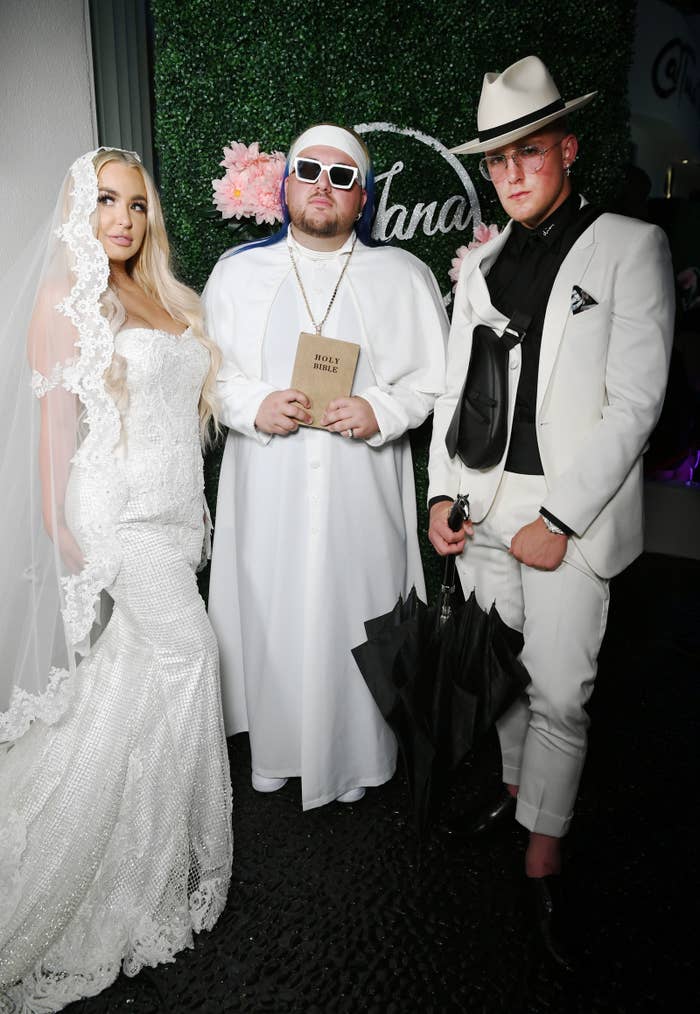 By all accounts, the ceremony was pretty wild. There was an Oprah impersonator, who seemed to have no idea why she'd been hired; a fight broke out during the vows (something which people theorised had been set up for drama); and the couple ended the night by heading in separate directions after their party got shut down.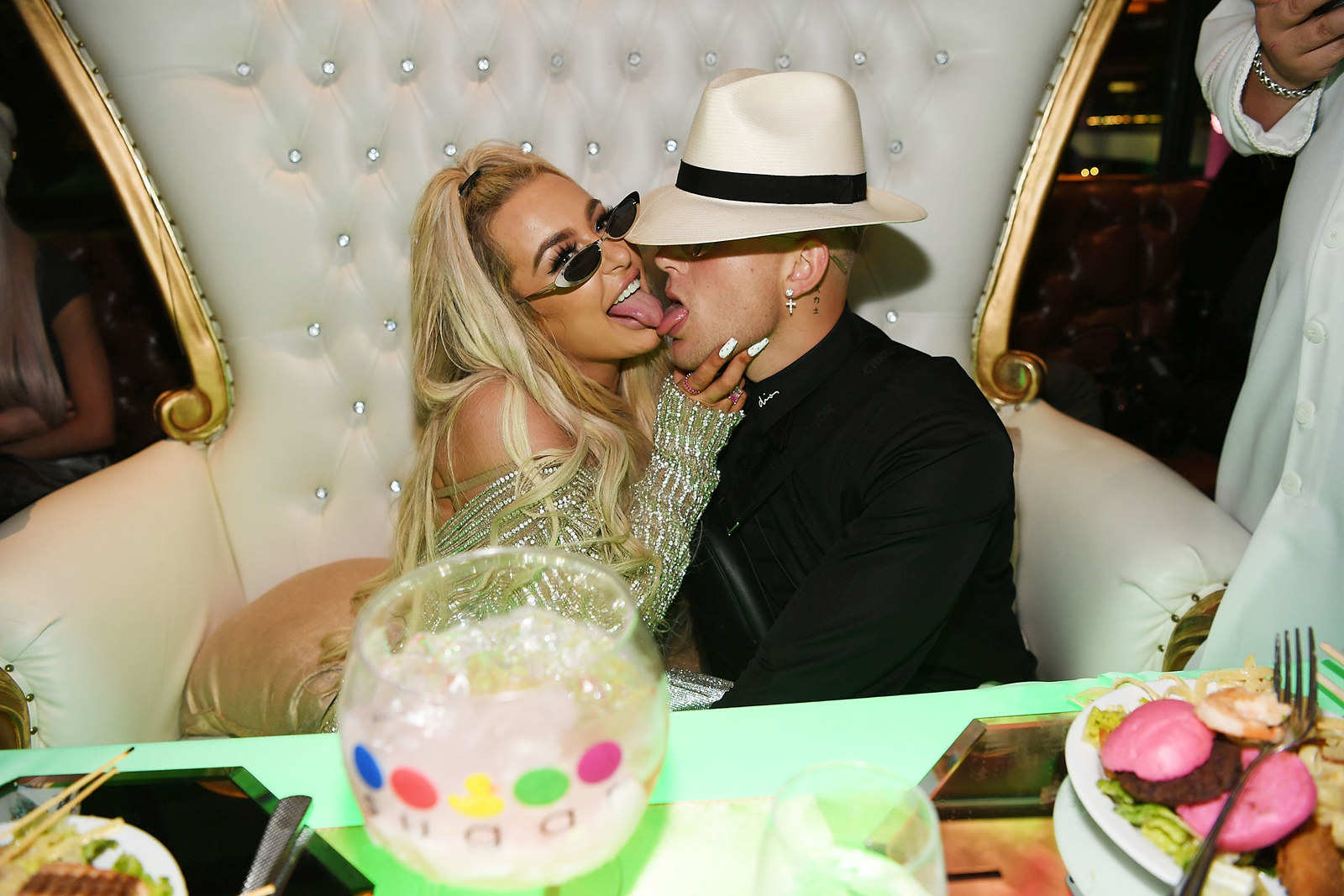 Even before the wedding, things were getting wild. Flying to Vegas on a private jet with their nearest and dearest, Mongeau kept fans up-to-date with the onboard shenanigans.
While other people get kitchen supplies and photo frames for wedding gifts, Mongeau and Paul were offered a threesome by porn actor Riley Reid, who flew with the couple to Vegas.
But if you thought everything would slow down now that Mongeau and Paul are married, think again. They're apparently already thinking about having kids!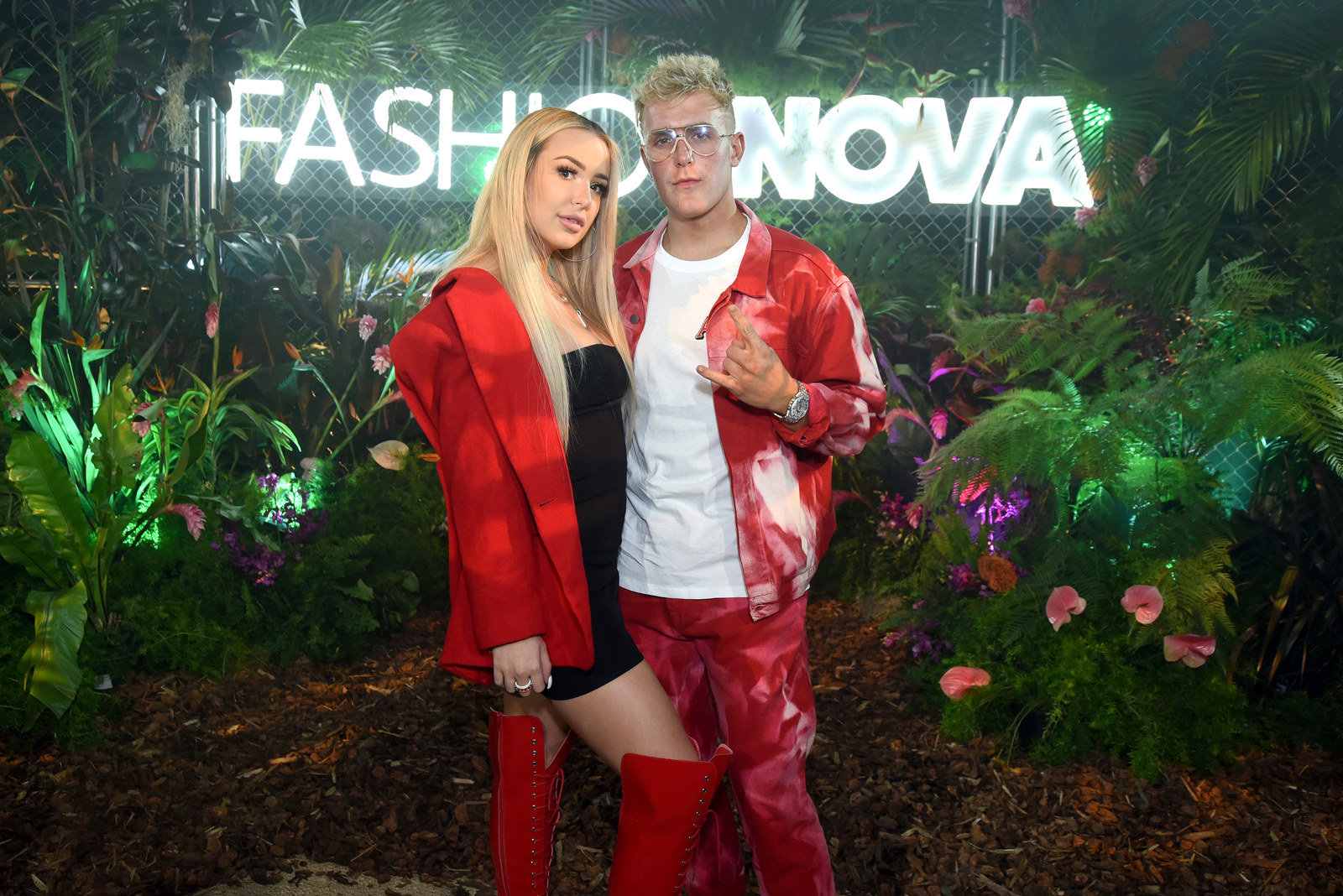 Paul hopped on Twitter to reveal that the couple had been talking about children, with Mongeau hilariously responding: "I said 'hi baby.'"
This comes after Mongeau revealed that she will be postponing her honeymoon with Paul because of a family emergency.
In a series of tweets about the situation, Mongeau said that she would be staying behind and her number one focus was her family.