If you are a fan of Rihanna, then you don't need me to tell you that we're currently going through a serious music drought. Things are reaching a critical, code-red kinda level.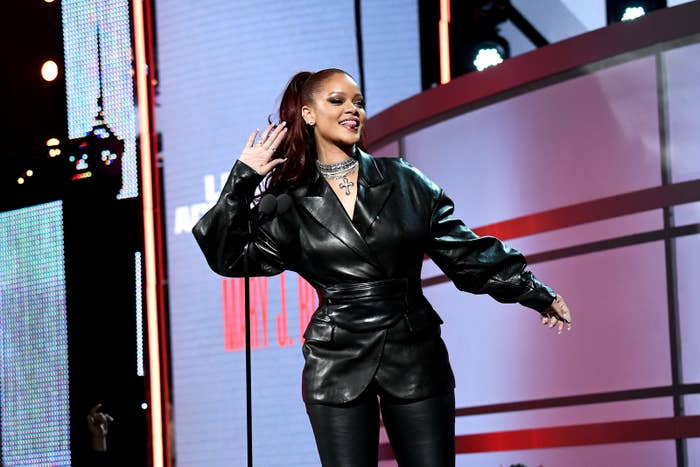 Rihanna basically disappeared off the face of the earth — musically, at least — after releasing her eighth album, Anti, at the beginning of 2016.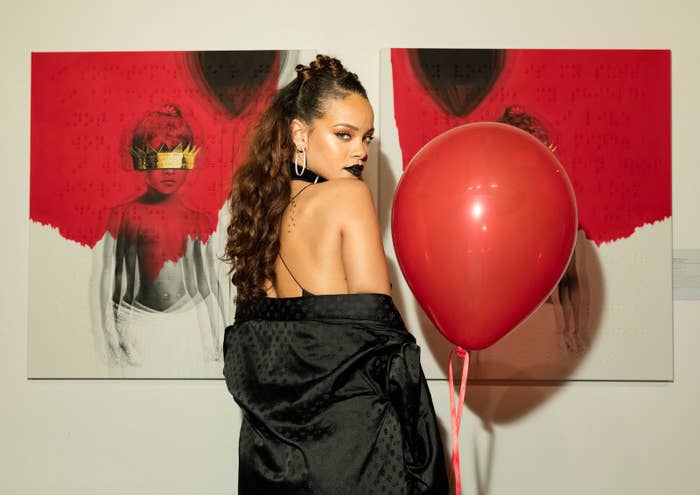 Aside from a few features here and there, Rihanna has mostly been focusing her attention on other pursuits, like her hugely successful makeup line, Fenty Beauty.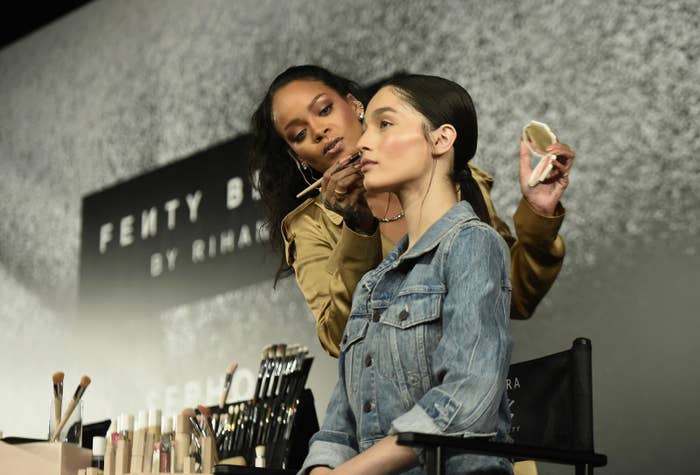 Then there's her latest venture, the luxury fashion line Fenty, a collaboration with LVMH, whose house brands include Louis Vuitton and Dior.
But despite all of these successes, which have helped see Rihanna named the richest female musician in the world, there's been one question on everybody's mind: When will we get new music?!
Well, I don't want to get you all excited for no reason, but the answer might be sooner than you think, if Rihanna's and Spotify's recent behaviour is anything to go by.
Stans, the most powerful private investigators in the world, were quick to notice that Rihanna suddenly followed Spotify on Instagram recently.
With people losing their minds on social media, Spotify decided to stir the pot a little, posting a picture to Instagram of Rihanna alongside the caption: "Hi @badgalriri 👋."
Then, as if that weren't enough, Spotify uploaded a picture of Rihanna's song "Where Have You Been", asking the question we've all been yelling since 2016.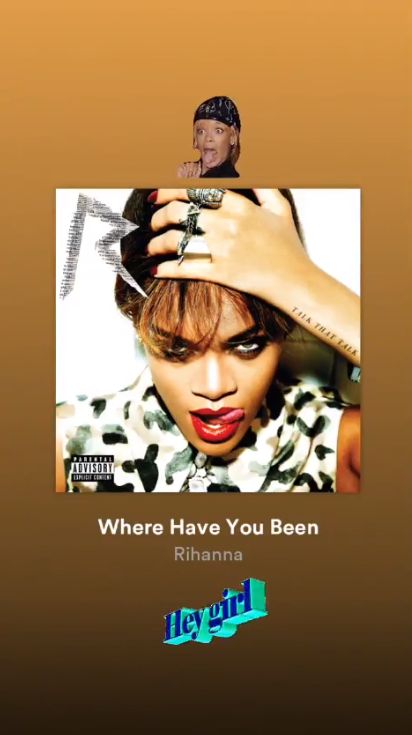 What we do know is that Rihanna's ninth album has been slated for this year. In fact, Rihanna trolled us about this weeks ago because she hates us all.
We also know that the album will be dancehall- and reggae-inspired and is "devoted to exploring the singer's Caribbean roots".
So has Rihanna struck a deal with Spotify to release the so-far-elusive R9? Are Rihanna and Spotify trolling us? Is Rihanna just going to Spotify headquarters to give them all free makeup palettes? Who knows, but secure your lace fronts, people — Rihanna might just be coming for that wig.
BuzzFeed News has reached out to reps of Rihanna and Spotify for comments/a link to the album. We'll be sure to let you know if it's a successful endeavour.