If you thought the drama between Khloé Kardashian, Jordyn Woods, and Tristan Thompson was over, you would be sadly mistaken. If anything, things look to be getting even messier.
You'll probably have heard by now that Khloé's baby daddy, Tristan, was accused of cheating over the Valentine's Day weekend with none other than Kylie Jenner's best friend, Jordyn Woods.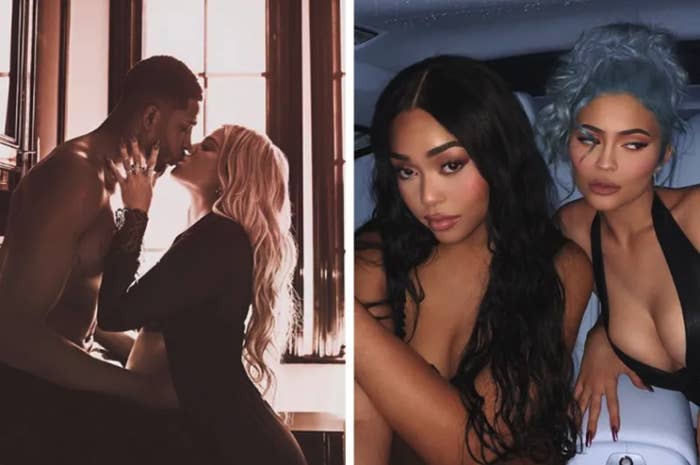 Although neither party has explicitly confirmed the rumours, a horde of family and friends appear to have commented indirectly.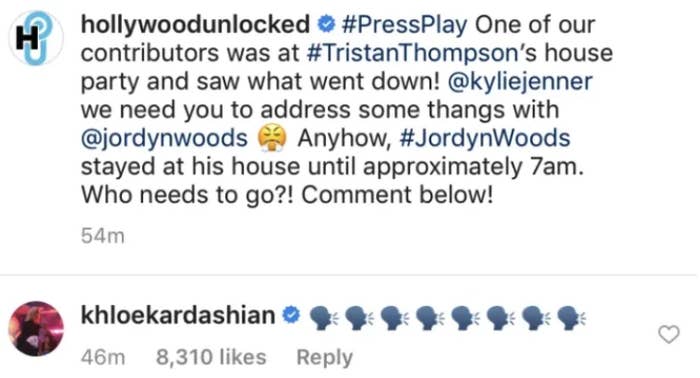 In fact, the Kardashians and close friends have been called out for double standards because of their reaction to the news, with many accusing them of putting the blame squarely on Jordyn's shoulders instead of Tristan's as well.
Up until now, Jordan has remained relatively quiet, only briefly commenting on the drama. But it seems we'll be hearing her side of the story very soon, as she's set to appear on Jada Pinkett Smith's Red Table Talk for a sit-down interview later this week.
The reveal came in the form of a DRAMATIC AF video which showed Jordyn walking to the table before sitting down and facing the camera. I, for one, am shook.
Of course, the internet is literally freaking out about the idea of Jordyn spilling all that Kardashian tea.
After all, who else would know as many Kardashian secrets as Jordyn? She's been best friends with Kylie since eighth grade!
The first thing on a lot of people's minds was Kris Jenner, who many assumed would be freaking out about the news.
But others joked that Kris was probably behind it and would be cashing her 10% at the bank.
However, let's not get too excited about what Jordyn might reveal. If recent reports are to be believed, there could be an NDA stopping her from spilling too much tea.
But that's not stopping people hoping for the best, and by best I mean drama.
Regardless, I think we can all agree on one thing.
The Red Table Talk interview is set to air on Friday, so I guess we won't have to wait too long to find out exactly what Jordyn has to say.