Maybe you haven't used the internet in the last 12 hours, which means you might've missed the shitstorm that hit Twitter last night. As usual, it's all kicking off in Kardashian land as a TMZ report claims that Khloé's baby daddy, Tristan Thompson, has allegedly been caught cheating again, this time APPARENTLY with Kylie Jenner's BFF Jordyn Woods.
You don't need me to tell you that this is super messy for a number of reasons. For one, this isn't the first time that Tristan has allegedly been caught cheating. The drama around his first ~indiscretions~ blew up literally hours before Khloé went into labour.
Secondly, to say that Jordyn is Kylie's best friend is an understatement — the two are inseparable. What with Kylie being Khloé's sister, that puts her in an incredibly awkward position IF THE REPORTS ARE TRUE.
While the claims are yet to be confirmed or commented on directly by anybody involved, Khloé seemed to respond to the gossip on Instagram with a bunch of yelling emojis.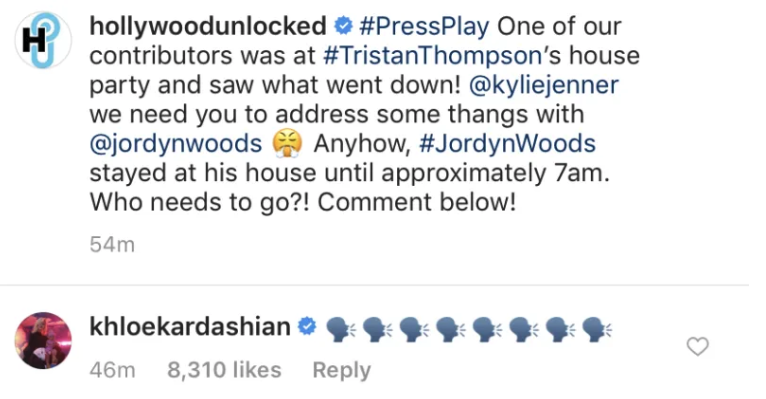 And although Tristan apparently posted and then deleted a tweet that read "FAKE NEWS", a source with knowledge of the situation confirmed to BuzzFeed News that he and Khloé have officially broken up.
So, where does that leave us now? With an apparently angry best friend, that's where. Allow me to introduce Malika Haqq, Khloé's BFF.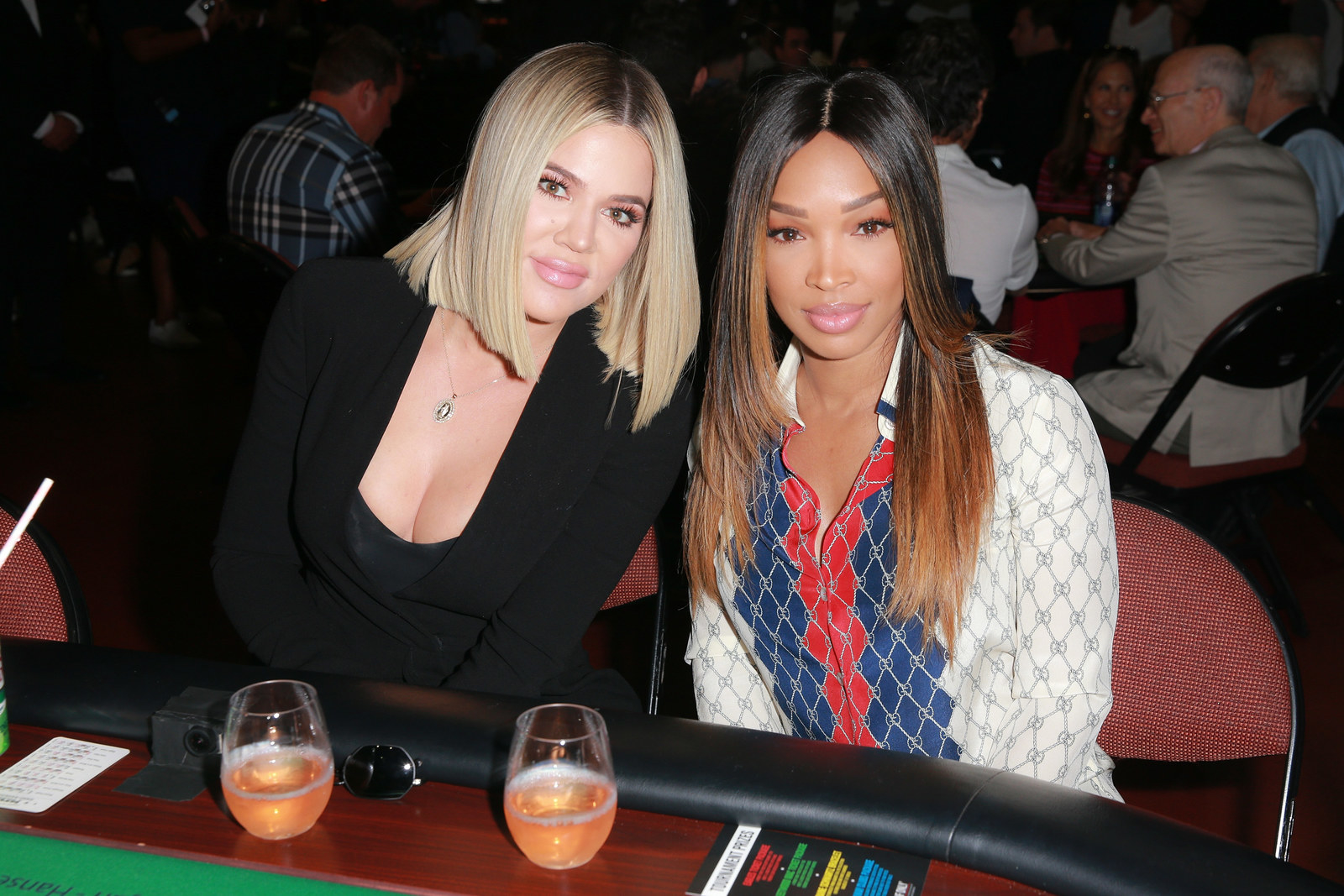 Now, Malika already appeared to comment on the claims when she said "strong facts" in response to the same post Khloé commented on. But she wasn't finished just yet, appearing to add another two cents to the drama.
In a now-deleted comment, Malika apparently responded to an Instagram video that used Kylie's daughter Stormi to make light of the situation.
Although it's been deleted, other comments seem to reply to it, noting that Malika definitely said something which caused a stir.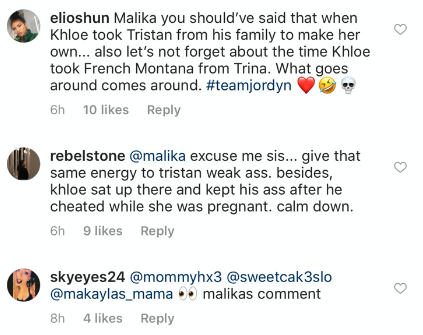 Interestingly, Malika also appears to have unfollowed Jordyn on Instagram, although so far she's the only one to do so. The Kardashian-Jenner sisters, including Khloé, still follow both her and Tristan.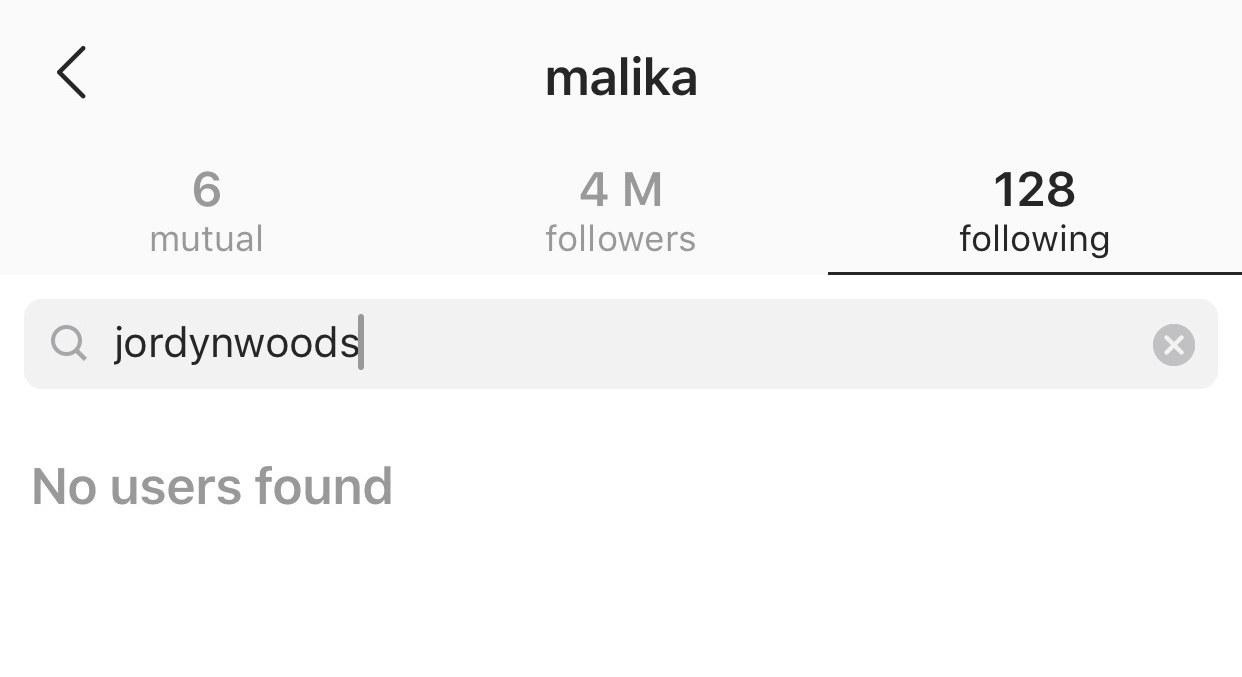 However, Malika hasn't unfollowed Tristan which is causing some confusion online.
People on Twitter also noticed that Jordyn and Tristan don't follow each other either...
So, while we all take a lie down in a dark room to recover from the drama, BuzzFeed has reached out to reps of Malika for comment.