So, for those of you who don't know, this is JoJo Siwa. You might recognise her as the ~shy and introverted~ social media star who's amassed millions of followers and legions of fans.
Since breaking out as a dancer on TV shows such as Dance Moms and Abby's Ultimate Dance Competition, JoJo has gone on to become an all-sparkle, all-glitter, bow-selling brand all by herself.
This brand includes cars with her face on them and a mansion that makes me want to visit a dentist just from looking at it.
Seriously, her brand is so strong that she's apparently sold more than 80 million hair bows, the accessory she's rarely seen without. In fact, when she is seen without a bow and side ponytail, it low-key breaks the internet (or at least TikTok).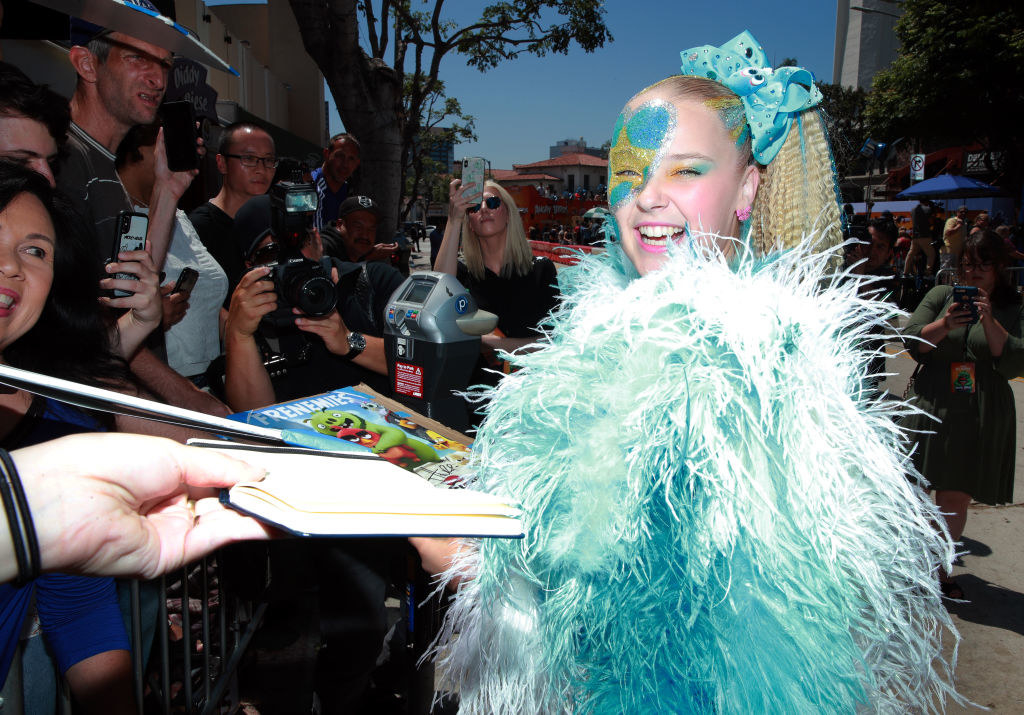 Just so you get the idea, this brief glimpse at her naturally wavy hair was called a "historical moment" and garnered more than 13 million views.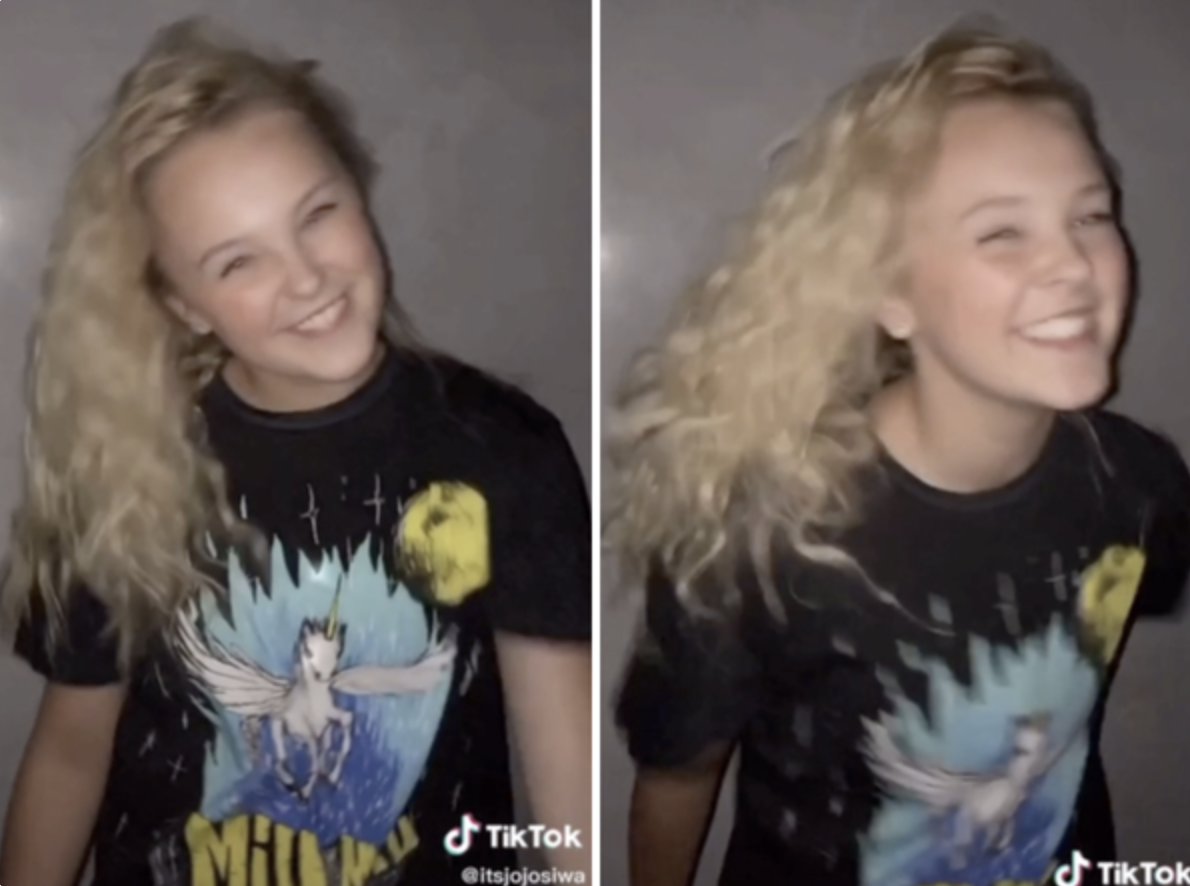 Anyway, on Tuesday, JoJo celebrated her 17th birthday and, of course, she did it in typical JoJo Siwa fashion. If you look closely at the video she uploaded to mark the occasion, you'll see that there were balloons with her face on, as well as huge lights spelling out her name.
Well, I'm happy to inform you that this was only the beginning because the TikTok star actually threw herself an entirely JoJo Siwa–themed birthday party and she definitely didn't hold back.
"I'm just saying, it's pretty cool to me that it's my 17th birthday and I can have my own-themed birthday party," she said, showing off her festive decorations.
Well, she wasn't wrong. There were the JoJo Siwa balloons...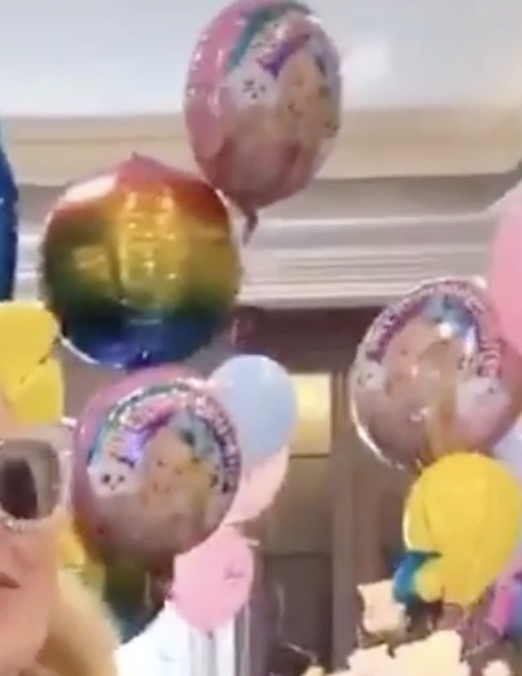 JoJo Siwa water bottles.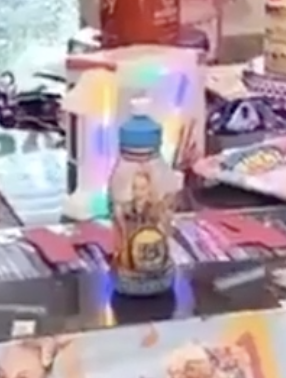 JoJo Siwa plates, napkins, and cups.
A JoJo Siwa banner.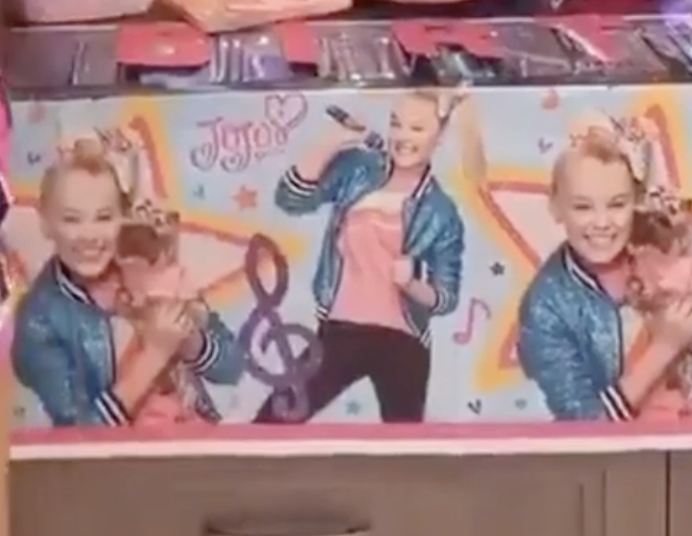 JoJo Siwa ice cream.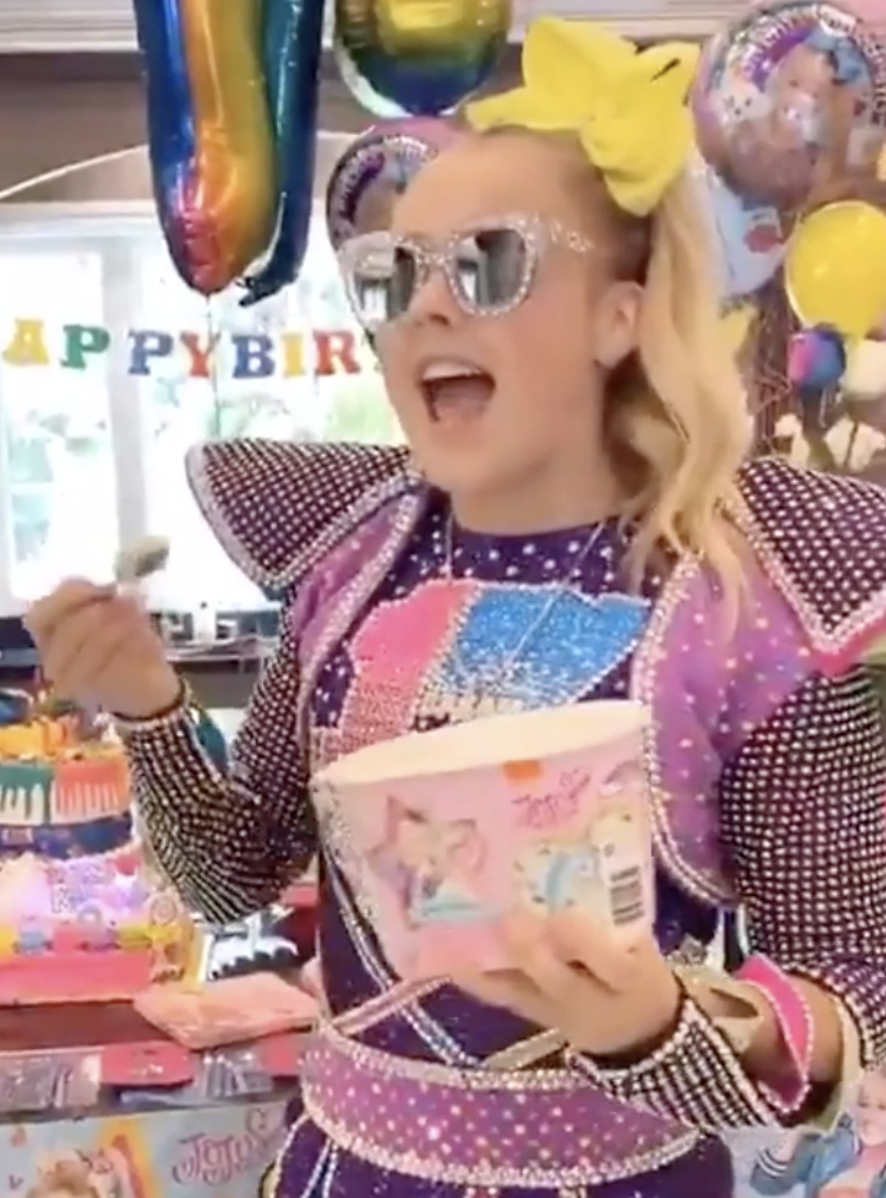 JoJo Siwa cakes.
JoJo Siwa cookies.
"All this stuff is available at Target, Walmart, Party City — you name it, it's there," JoJo finished. "That's pretty cool. I like it."
The loud and proud party theme comes after JoJo responded to numerous negative comments over the last couple of weeks telling her to "act her age" and dress like a "normal" teenager.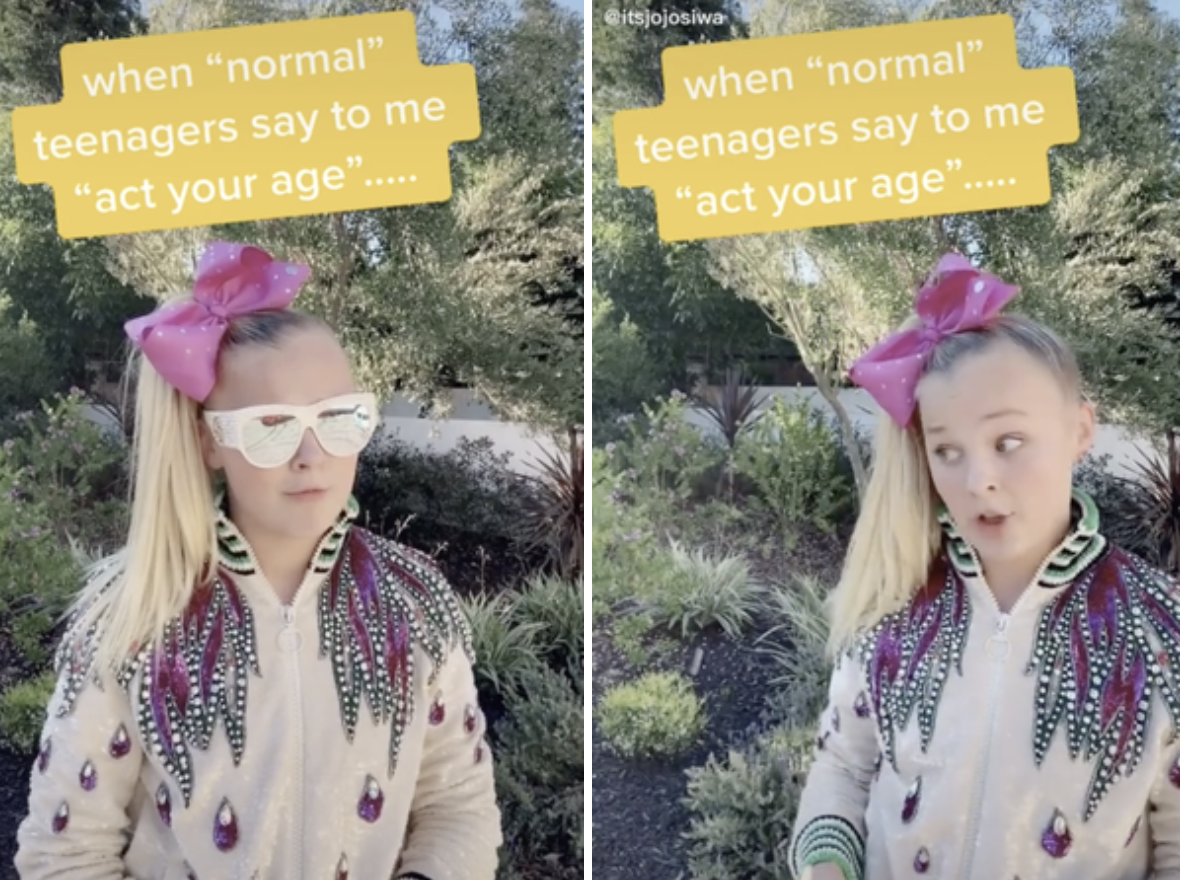 "I've been hated on for YEARS for dressing 'young' and acting 'childish'," JoJo said. "I love who I am! This is just me at night or in the morning!"
And in another recent TikTok video, JoJo mimed the lyrics "I'm never changing who I am" before transforming into her usual attire.
In response to people who kept asking if she's forced to dress up in bows and accessories as part of a contract, JoJo said yes but added that she loves what she does and is in control of her own life.
And in response to yet more comments that she should act her age, JoJo simply posted the screenshots and laughed.
Throwing a JoJo Siwa–themed birthday party seems like a pretty iconic way to ignore the haters if you ask me!