Brad Pitt and Jennifer Aniston reunited publicly for the first time in over a decade on Sunday night, and it's all anybody's been able to talk about since.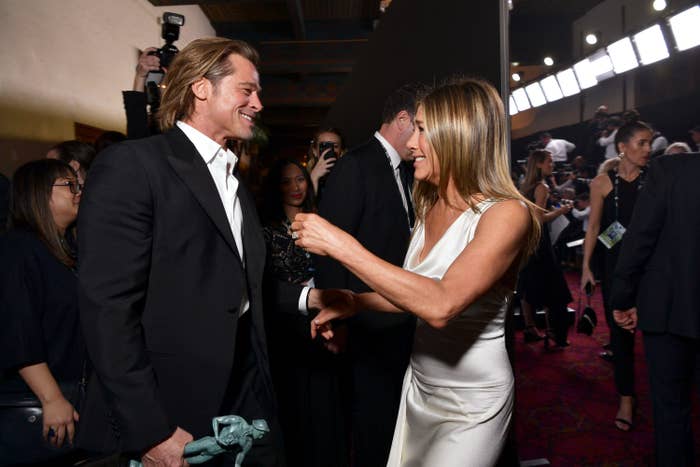 The reunion went down at the SAG Awards, where both Brad and Jen picked up the win one after the other for their roles in Once Upon A Time In Hollywood and The Morning Show.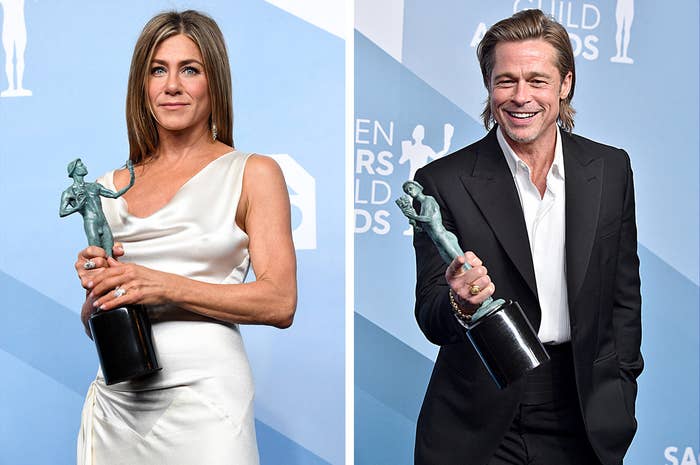 And, while Jennifer was picking up her award for Female Actor in a Drama Series, Brad was seen backstage watching in...I don't know, awe? Wonder? Love, lust, and regret?
Well, after winning the award, Jen was told about Brad watching from backstage and even called it "sweet" when asked about it.
"We've all grown up together. We really have. It just feels like a really fun night to celebrate and cheer each other on and keep working," Jen said.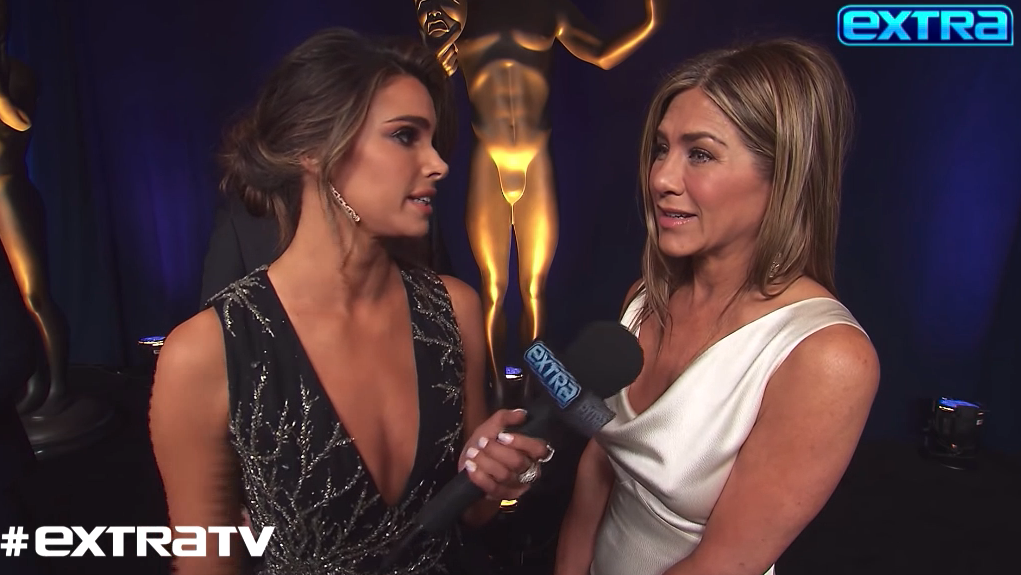 This isn't the first time in recent years that people have hopped aboard the Brad and Jen reunion train. Last February, the pair reconciled when she invited him to her 50th birthday party.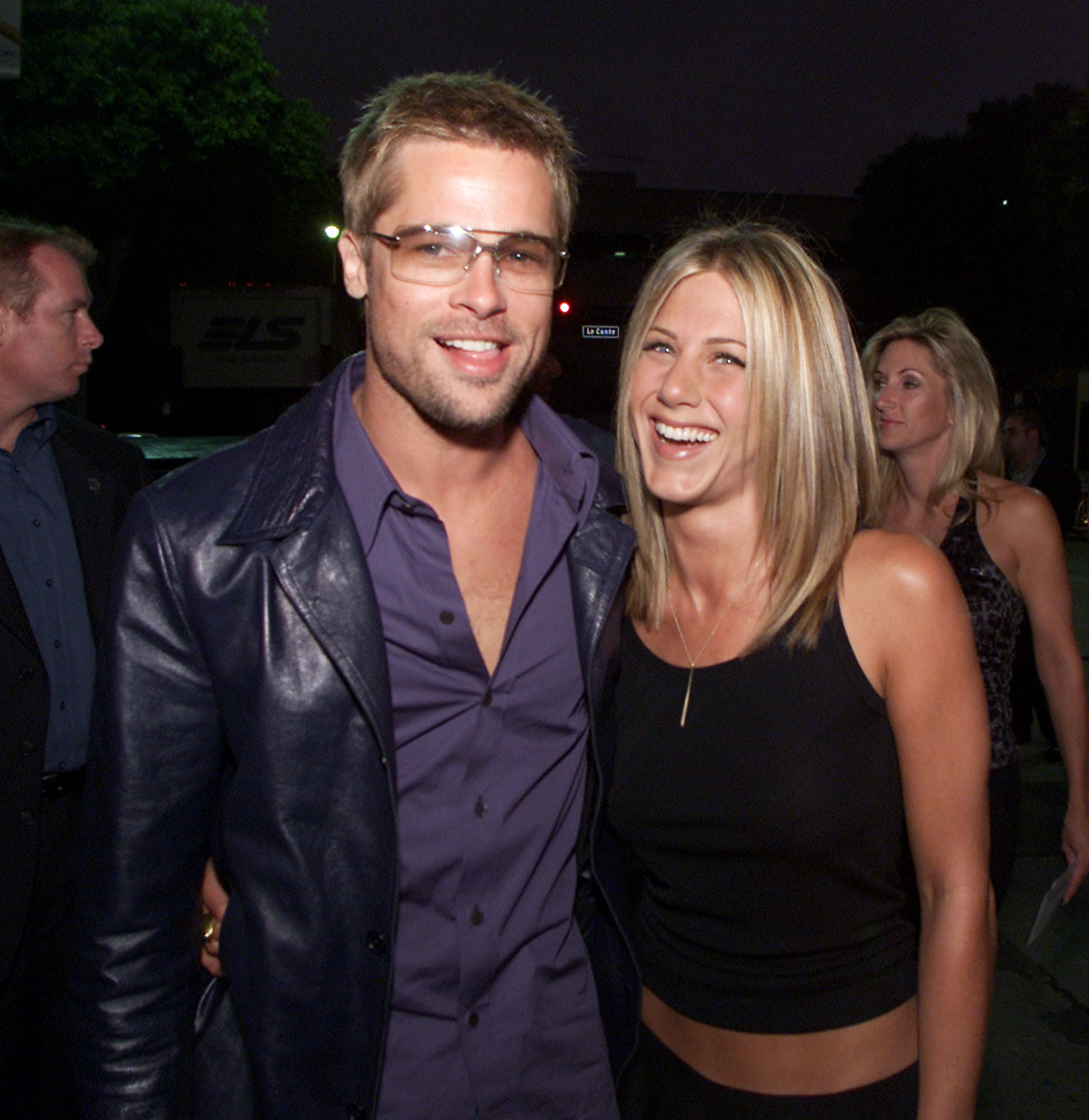 But it seems like Jen is more than aware of the buzz surrounding her and Brad during this award season cycle and isn't keen to fuel it any further.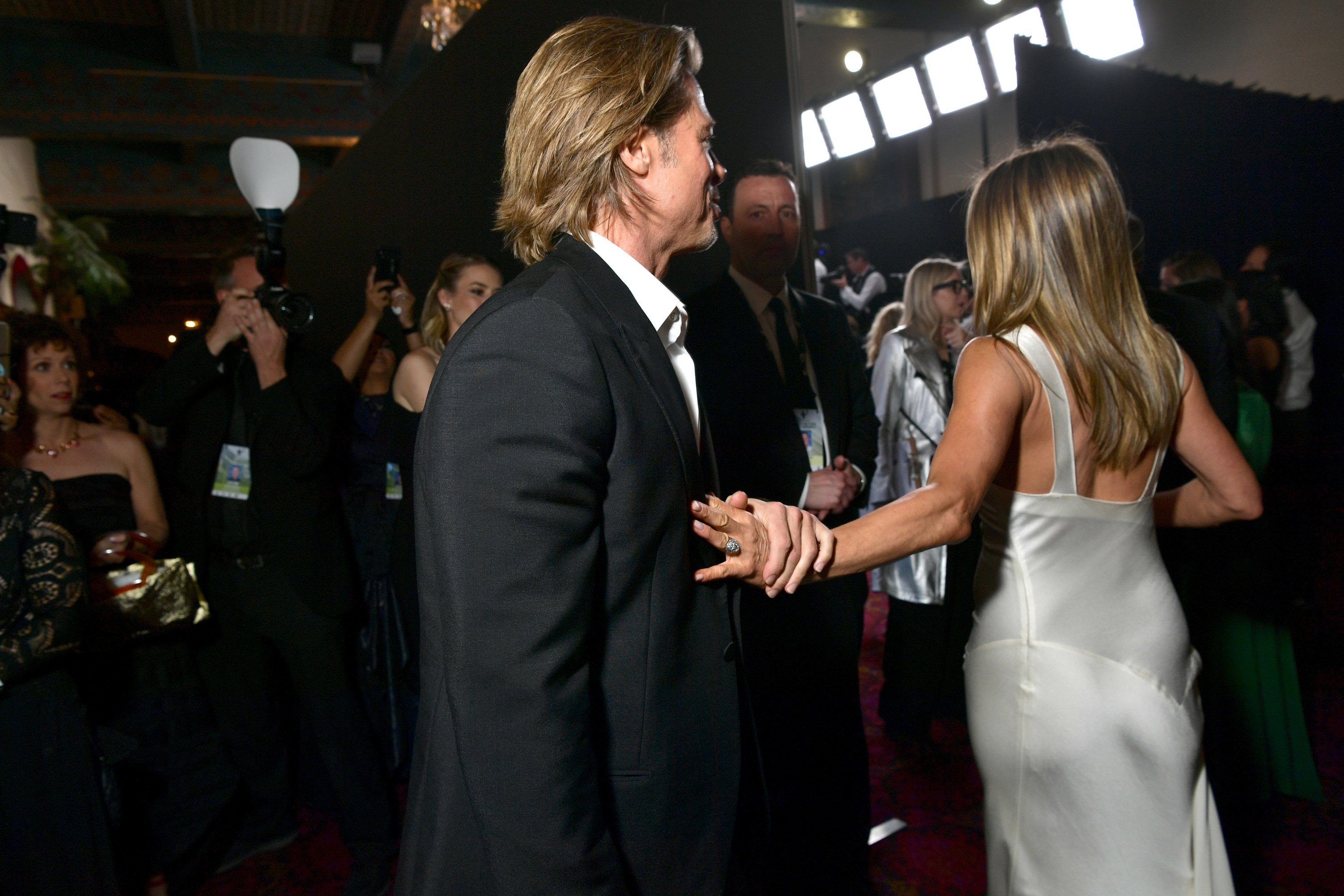 In fact, after Jen was seen reacting to Brad's win at the Golden Globes earlier this month, it was revealed that the pair are apparently just friends with no romantic intentions.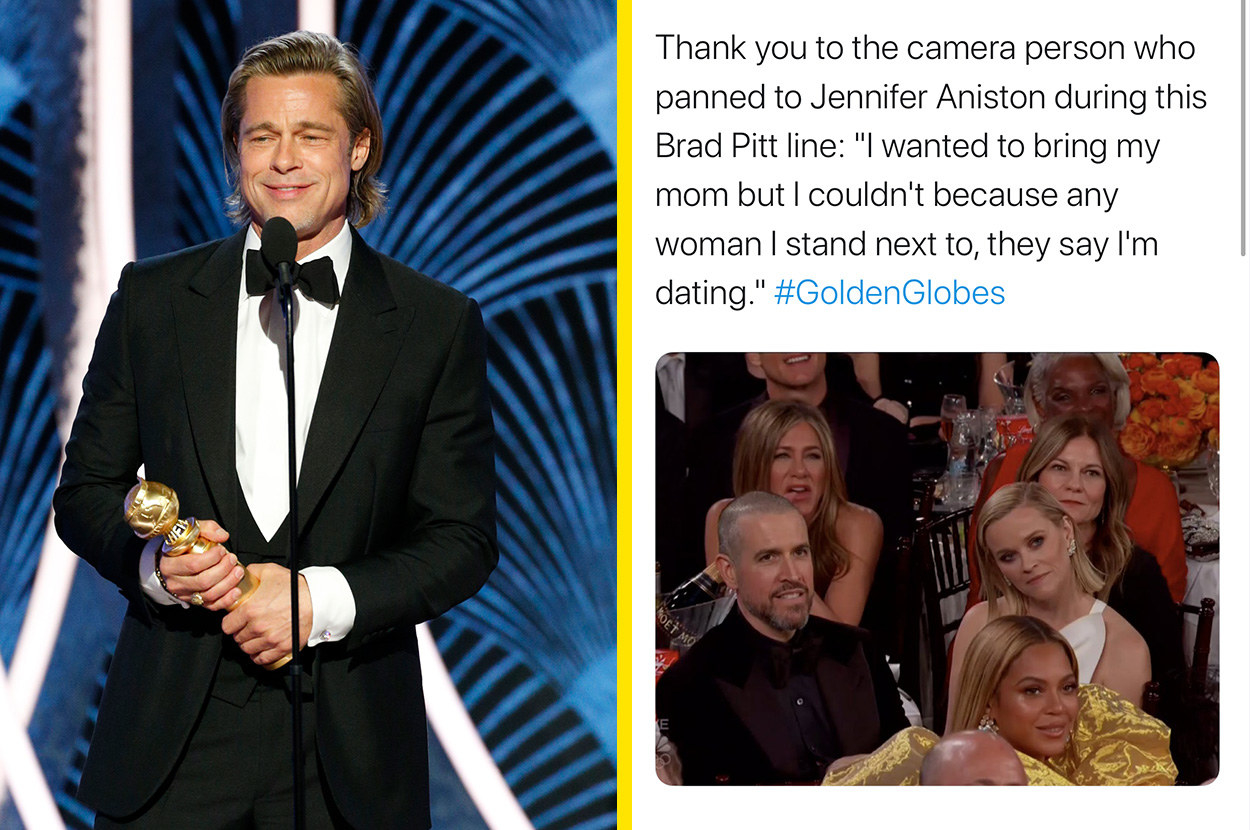 So, I guess that's that on that. Meanwhile, the rest of us will continue to relate to this GIF and this GIF only. Thanks for the meme, Jen!