You probably already know, but this is Ryan Reynolds. Everybody say hey.
You probably also know that Ryan is the undisputed King of Twitter — that's just a fact.
And although we're only two days into 2018, Ryan's already looking to defend his title. It all started with the question that EVERYBODY has been asking since the Kardashian Christmas card didn't reveal that Kylie Jenner is pregnant.
But nothing comes for free in this life, and so if Ryan wanted to know the answer he was going to have to make a decision on which Chris was the hottest: Hemsworth, Pratt, or Evans.
If you ask me, which you didn't, this is the hardest question in existence today, and one without a definitive answer. First up you have Chris Hemsworth, who I think you'll agree is pretty dreamy.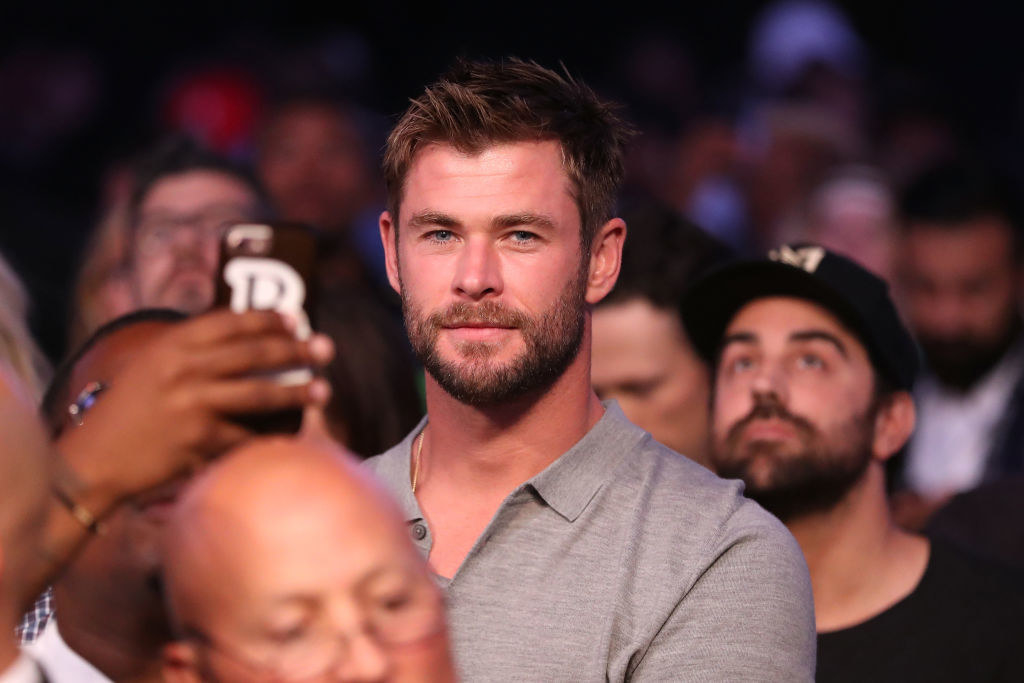 Then you have Chris Pratt, who could make a rumble in my Jurassic Park any day of the week.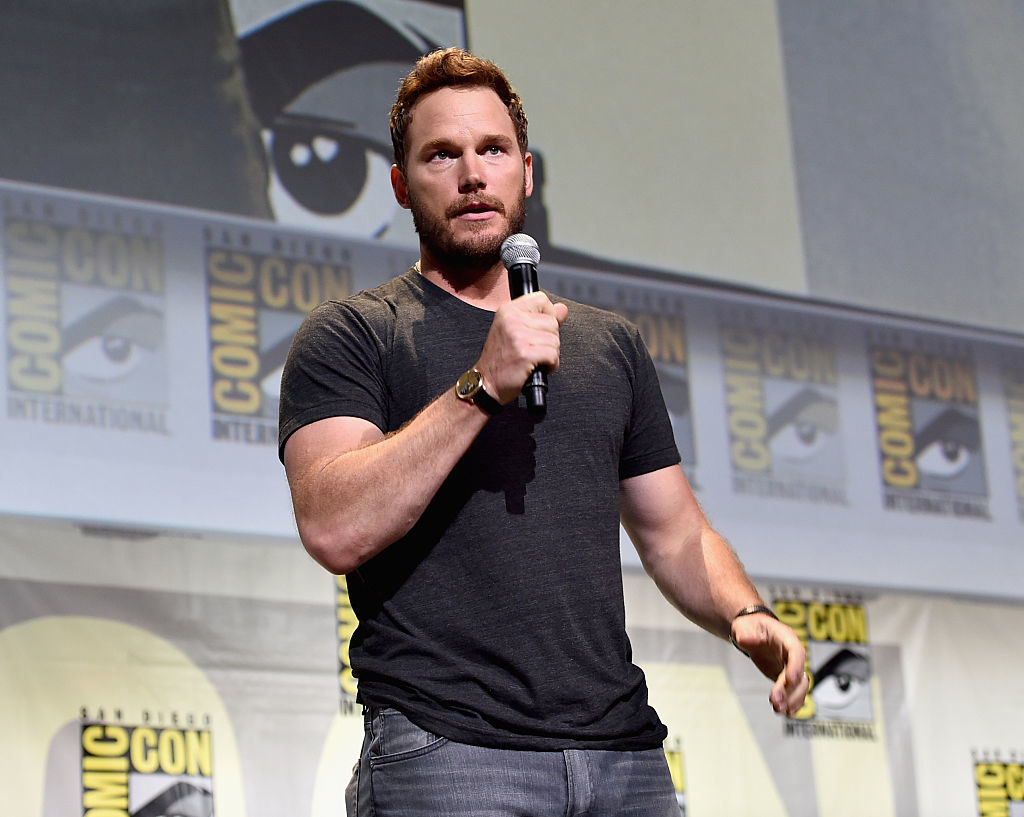 And finally you have Chris Evans, who's a real knee-buckler.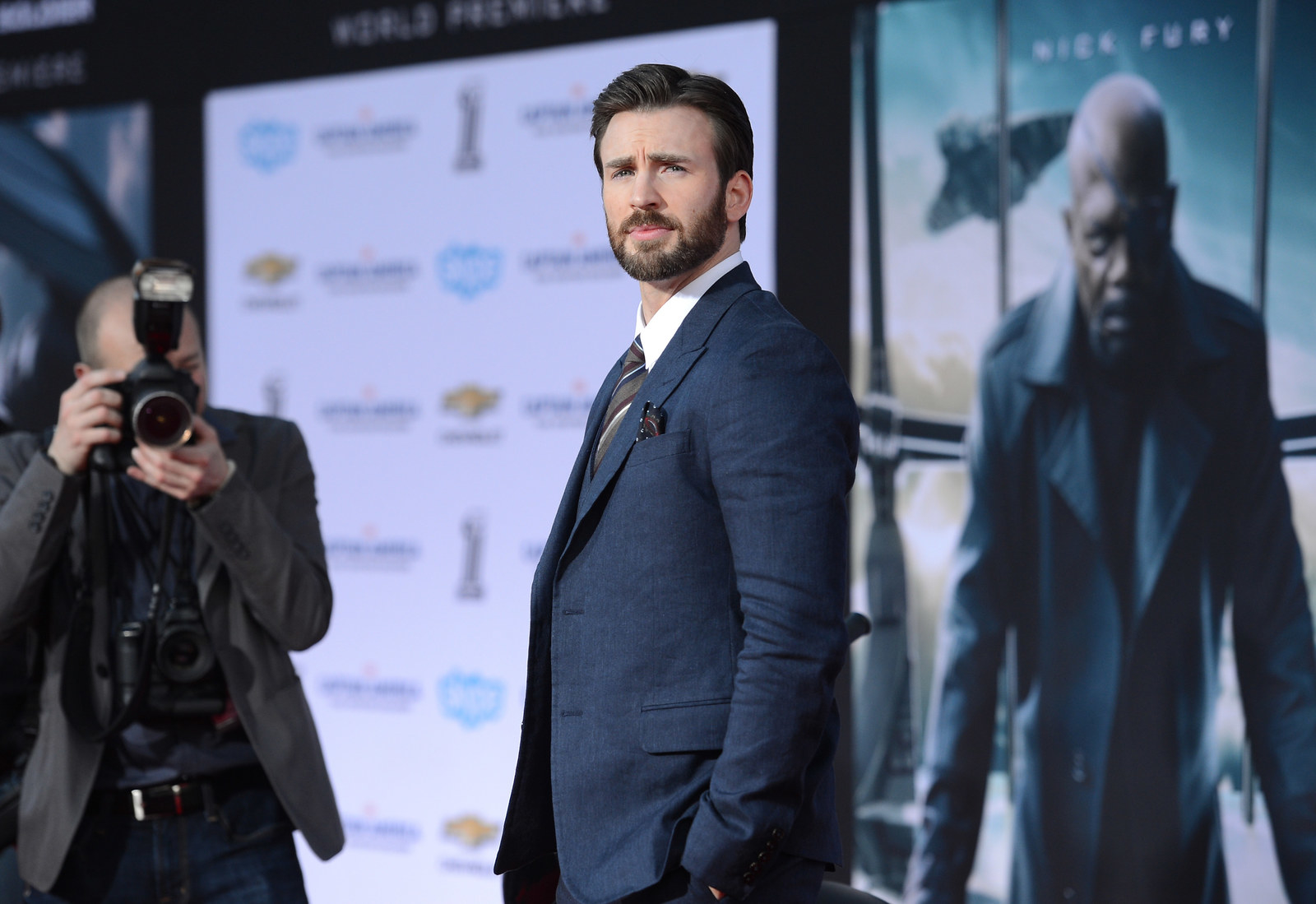 But don't panic, Ryan had the perfect answer and solution to the question. Why pick?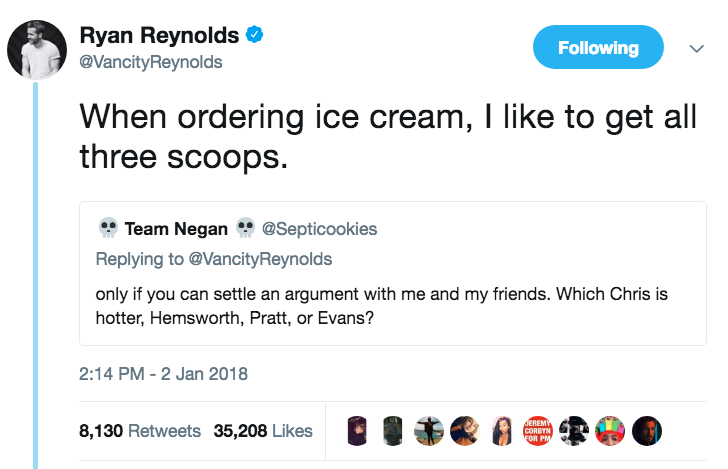 Don't panic; he can go on top wink wink.
I like your thinking, Ryan.