In case you missed it, Ariana Grande recently revealed on Twitter that she sat down with Piers Morgan a couple of days ago to put an end to their feud.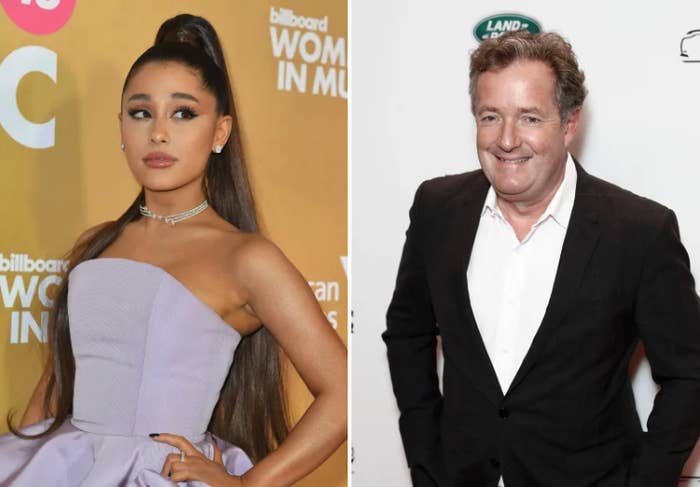 For those who don't remember, Ariana and Piers got into it last year when he criticised Little Mix for posing nude in a music video.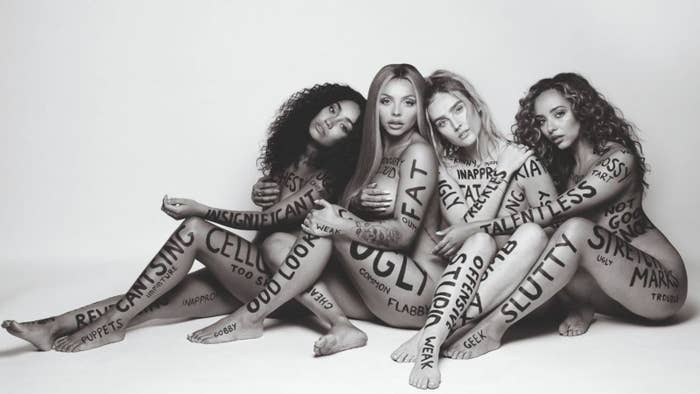 But Joan Grande, Ariana's mom, wasn't having it and immediately shot back, calling his behaviour "disgraceful".
Ariana herself later got involved, responding to Piers' dig that Little Mix were using their talent to sell nudity instead of records.
So, you could say it came as somewhat of a surprise when Piers recently hopped on Twitter and posted this...
People were pretty much floored when Ariana then responded.
I guess you could say the news didn't go down too well.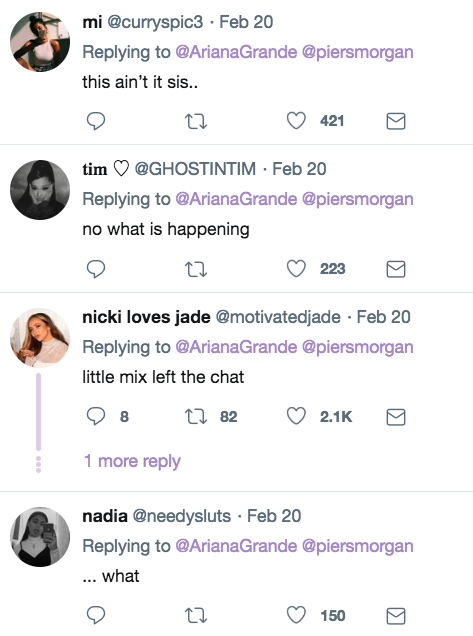 In fact, the response was so bad that Ariana felt the need to clear things up and explain what really went down. She even suggested at the end that the two still disagree on things.
However, the backlash to Ariana's decision to talk with Piers was only just getting started. Soon enough, tweets dragging her were going viral.
The backlash has been so intense that Ari has stepped in to defend herself, questioning why it was "so evil" to have the conversation before emphasising that she never excused anything Piers had said before.
Replying to someone who called her complacent, Ariana revealed she'd been nothing of the sort during the sit-down, adding that she wouldn't stop having these conversations with people she doesn't agree with.
She ended things by saying that, of course, she hadn't changed Piers' views, but that she wanted to speak her mind to his face anyway.
BuzzFeed have reached out to reps of Ariana Grande for comment.