You may remember that late last year there was some serious drama between queen of pop Ariana Grande and — of all people — Piers Morgan.
It all started when Piers decided to bad-mouth Ariana's friends Little Mix after they posed nude in their video for "Strip" (a bop). He also tweeted that Little Mix member Jesy should "put some clothes on".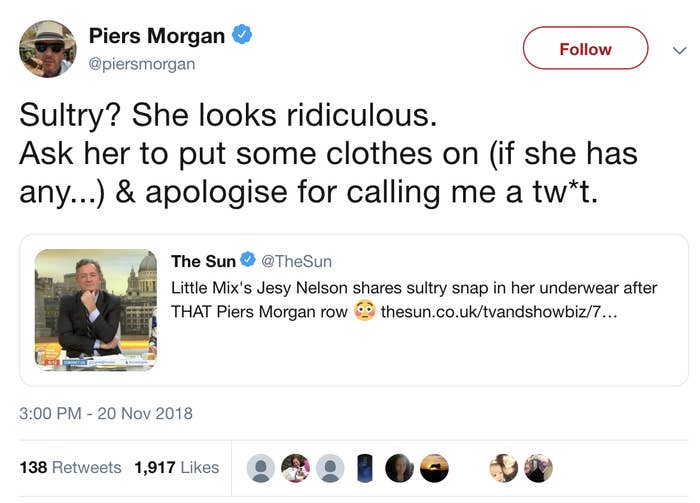 Enter none other than Ms Joan Grande, mother of Ariana, who had some choice words for Piers.
So Ariana waded into the drama, posting a series of tweets that probably appear when you look up "dragging" in the dictionary.
"I use my talent AND my sexuality all the time because I choose to," she wrote. "Women can be sexual AND talented. Naked and dignified. It's OUR choice."
And she concluded the dragging in classic Ariana style.
Which is why it was so confusing when this tweet popped up on timelines across the world on Wednesday morning.

And Ariana responded, thanking Piers for "some laughs and some v productive conversation" and using the hashtag #FutureFeministPiers.
Needless to say, Ariana's fans remained confused.
So she explained that she ran into Piers at a restaurant, and decided to sit down with him and hash out the drama right then and there.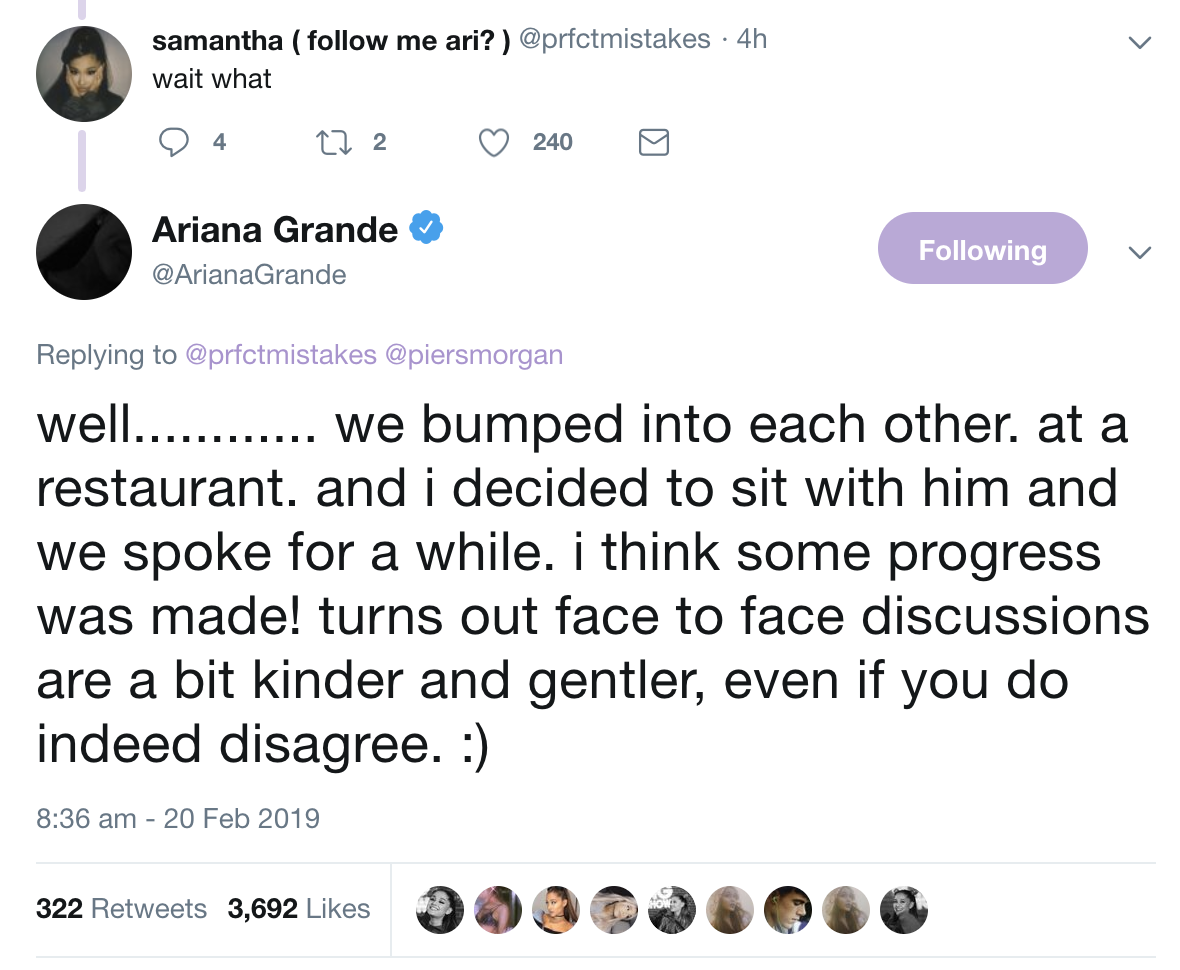 People praised Ariana for handling the situation with maturity and grace, and using the opportunity for a discussion rather than an argument.
So we can officially say "thank u, next" to this drama! But I know I'm not the only one who wants to know how that conversation went down...