Ariana Grande's Manager Just Jumped On Instagram To Defend Pete Davidson
"Everyone on this side knows he deserves [respect] and wishes him well."
You'll all probably know the situation between Ariana Grande and Pete Davidson, especially since their entire relationship played out in the public eye. But in case you've forgotten, the long and short of it goes something like this...
Ariana and Pete both found themselves single earlier this year, and got into a relationship after originally meeting on Saturday Night Live in 2016. But almost as soon as the news was announced, the couple were suddenly engaged.
Everything seemed fine, but following the sudden death of Ariana's ex-boyfriend, Mac Miller, the engagement soon broke off. What followed was a joke on SNL from Pete, a response on Twitter from Ariana, and then the release of the best song this year, "thank u, next".
Judging by the lyrics of the song — "even almost got married, and to Pete I'm so thankful" — it seemed that Ariana and Pete were cool with each other, and it looks like Ari's manager, Scooter Braun, has just confirmed that by defending Pete on Instagram.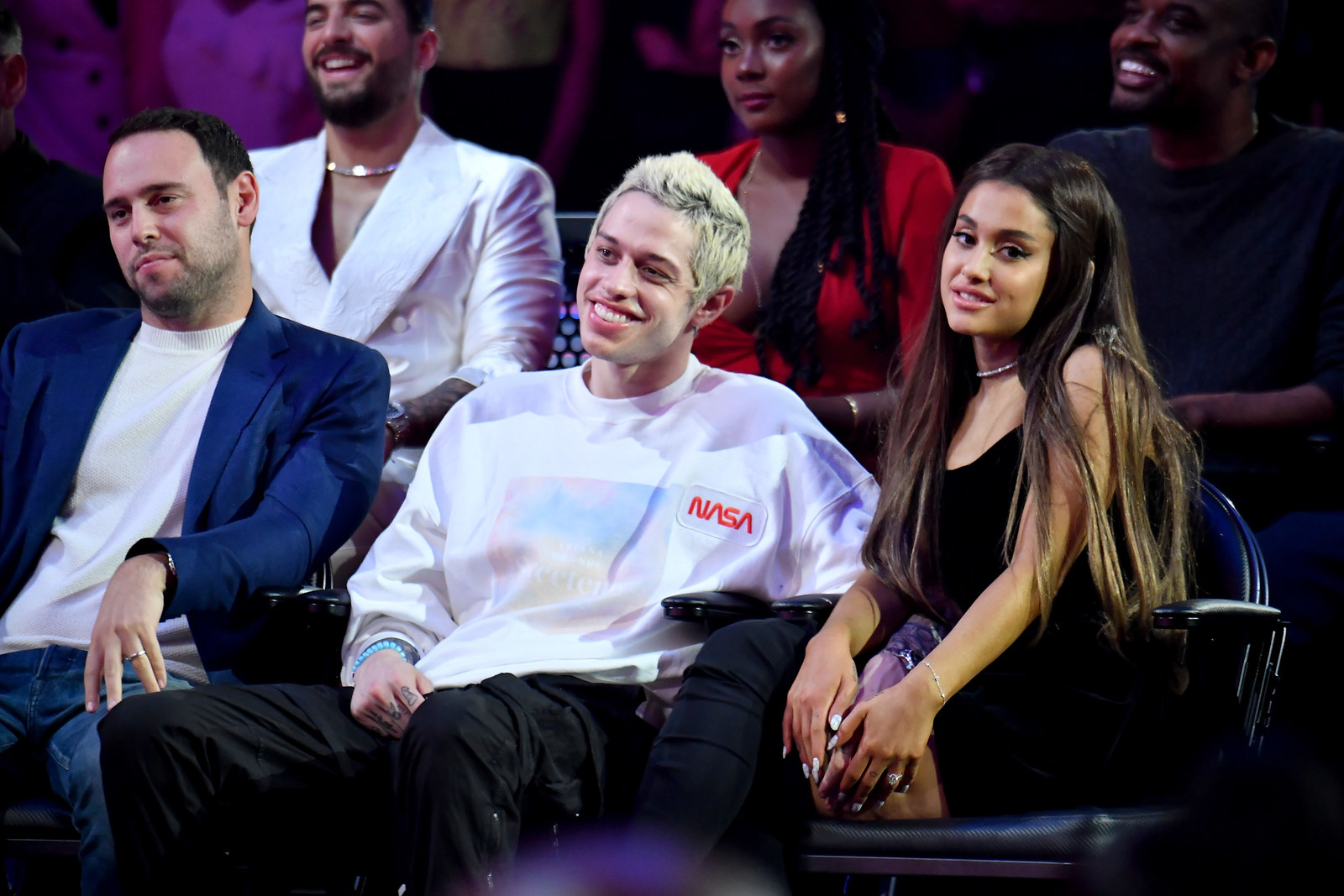 During their whirlwind relationship, Pete deleted his social media accounts, and when he eventually re-activated them, they remained blank. But last night, Pete made his first post on Instagram, promoting his upcoming movie, Big Time Adolescence, which'll premiere at Sundance Film Festival in January.
But if you take a look at the comments, there's one common phrase being touted about by Ariana fans. You can probably guess what it is. Even Perez Hilton has put his oar in.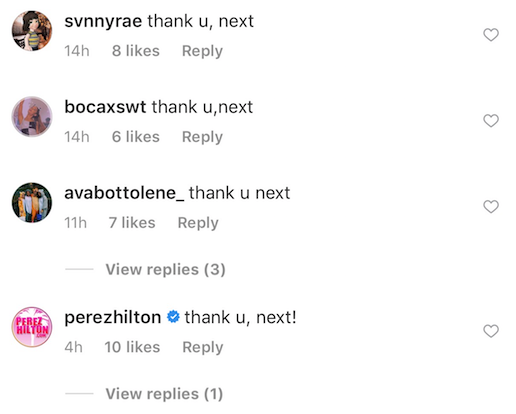 But when one fan said that Pete was cancelled, Scooter decided that enough was enough.

Replying to the comment, he told fans to "stop the bullshit" and "show respect" before calling Pete a "good dude".
Scooter finished his response by confirming that camp Ari has no hard feelings towards Pete, saying that "everyone on this side knows he deserves [respect] and wishes him well."