Ariana Grande Joked That She'd Marry Pete Davidson When They First Met And Now Look Where They Are
"I'm literally marrying him."
I'm pretty sure that not a day has gone by in the last couple of months where you haven't read something about Ariana Grande and Pete Davidson.
Well today is no different so stop your whining and buckle up kiddos. If you didn't already know, let me be the first to tell you that Ariana Grande has just released her fourth album, Sweetener.
And to celebrate its release, Ariana made an appearance on The Tonight Show to have a chat with Jimmy Fallon. Obviously the conversation soon reached the topic of Pete, because of course.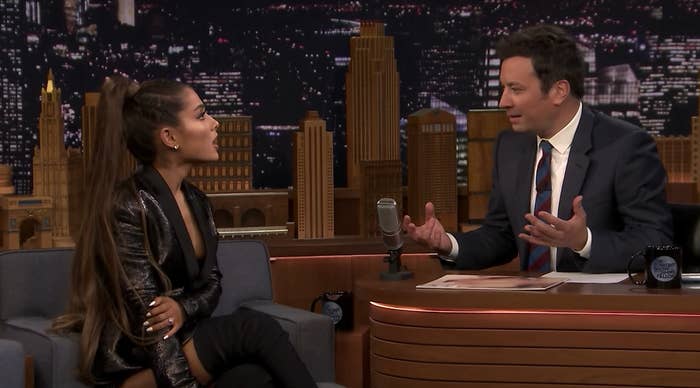 Congratulating them both on their happiness and engagement, Fallon asked how the two met. Ariana explained that they were introduced when she appeared as a host on Saturday Night Live in 2016.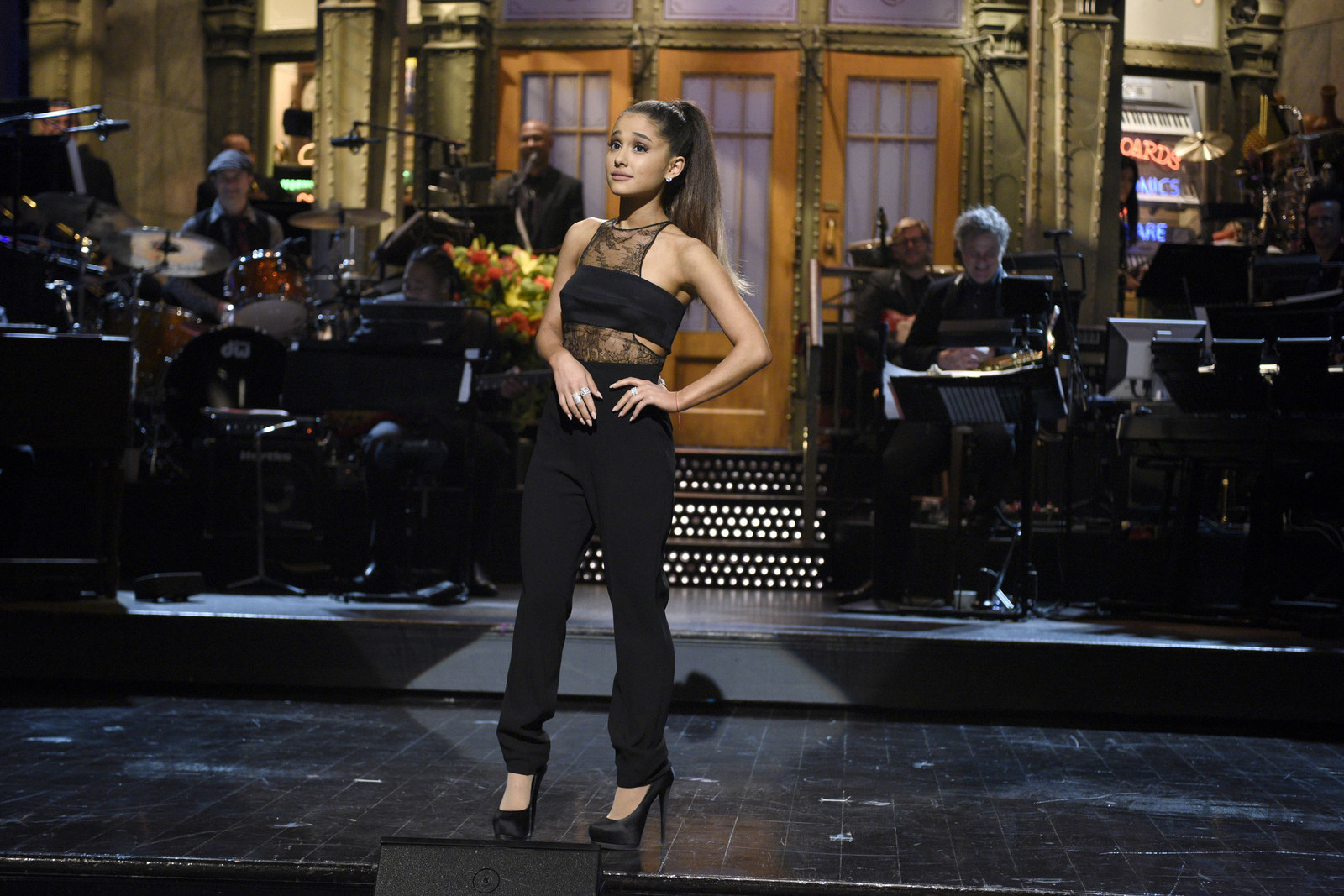 Ariana said that they didn't exchange numbers or even become friends then, but that she "had the biggest crush in the whole world on him the whole time".
Ariana than coyly admitted that after she left a meeting with him, she walked outside and jokingly said to her tour manager, "I'm marrying him, a hundred percent. I'm literally marrying him."
So it's really that easy huh, you just speak what you want out loud and it comes into existence? Let's try it real quick. All together now: I WANT A MILLION DOLLARS.
...Yeah no, nothing. Damn.
Anyway, if you want the relationship timeline don't panic because I've got you covered. Obviously the pair didn't get together after Ariana's SNL appearance. In fact, Pete got into a relationship the following month with Cazzie David.
And Ariana followed suit a couple of months later when she made her relationship with Mac Miller official by posting this picture on Instagram.
At the beginning of May 2018, Cazzie posted this picture with Pete, calling him her BFF.
Just a few days later, after reports surfaced about the status of their relationship, Ariana confirmed on her Instagram story that she and Mac had broken up.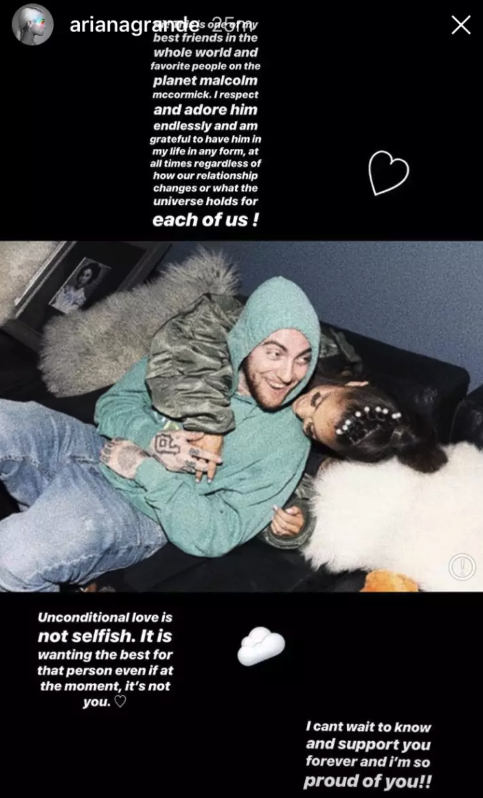 And a couple of weeks after that, Pete revealed in an interview that his relationship had also ended.
15 days after that interview took place, Ariana and Pete went Instagram official, and I guess you know the rest. It's been a wild ride.
So basically the moral of the story is you really can think things into existence. So maybe that million dollars will appear in our bank accounts in two years' time. Perfect!