Ariana Grande fans are feeling emotional after the pop star revealed that she's finally in a good place while on the road for her Sweetener World Tour.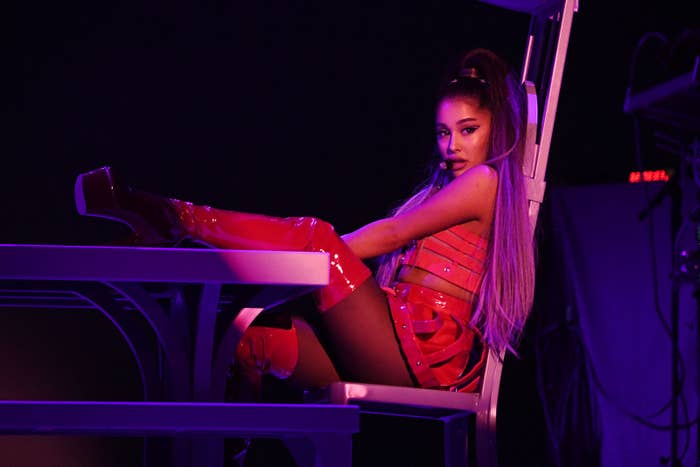 Answering fan questions on Twitter, Ariana admitted that being on tour was "hard work" but, with the arrival of her best friend Courtney Chipolone, she was feeling much better.
"I finally, truly feel like I'm able to be present/not in my head," Ariana said. "It's nice."
Fans were particularly emotional over the response from Ariana, who has been candid about her mental health. Following the Manchester bombing, when 22 people died after her concert in 2017, Ariana revealed that she has been experiencing PTSD and severe anxiety.
In addition, Ariana revealed brain scans that showed her PTSD earlier this year, raising questions on whether she should even embark on the world tour at all.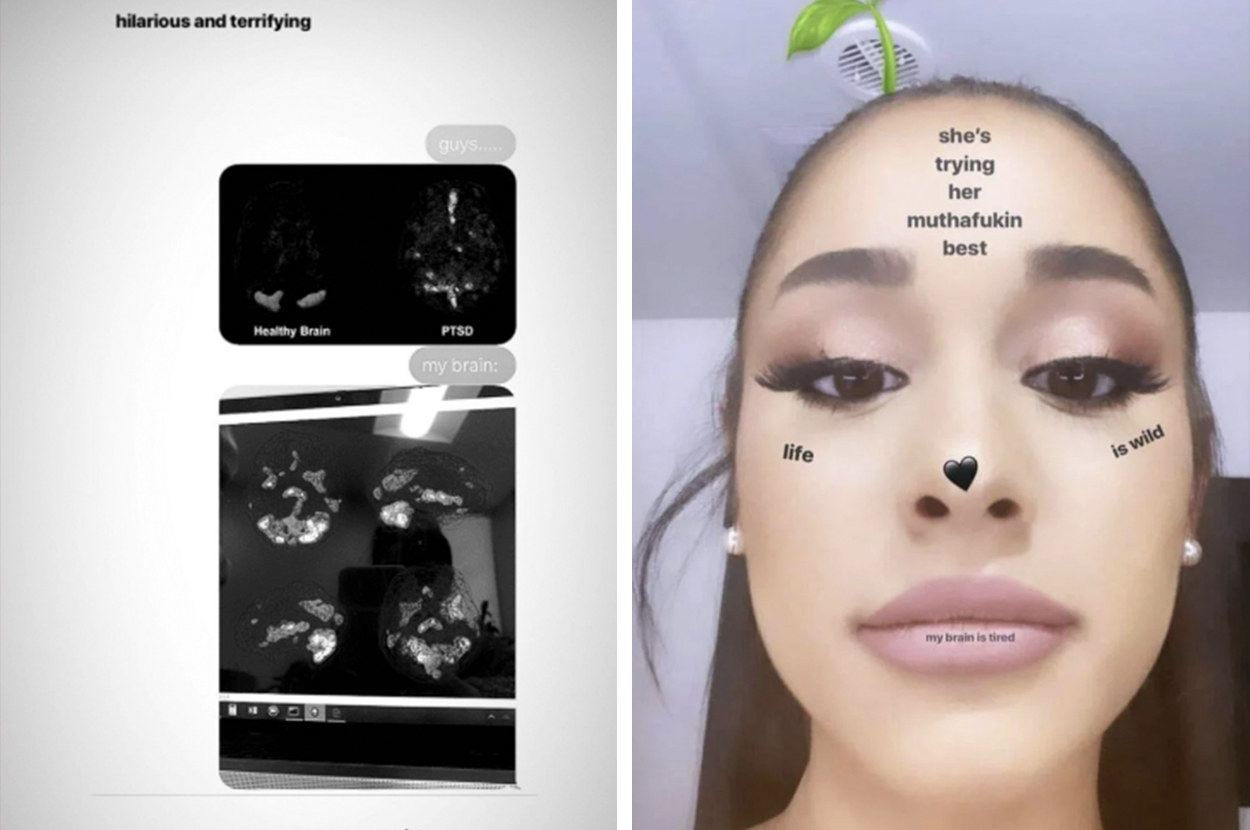 So, it's an understatement to say that Ariana's latest revelation has fans super emotional.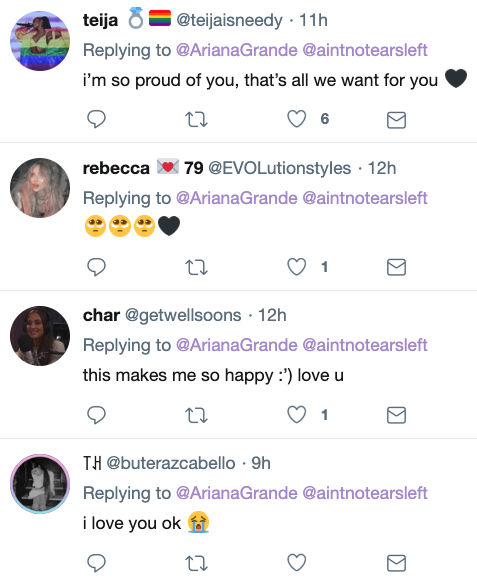 On a slightly different note, Ariana also teased new music, sending fans into a frenzy. When asked what she was currently working on, Ari said she was "expressing [and] challenging" herself. She also revealed she's working on a soundtrack with longtime collaborator Savan Kotecha.
As fans tried to guess what movie the music could be for, someone else revealed that the song would be available soon, according to a fan who attended a recent soundcheck.
But since Ariana hasn't dropped any other hints about the soundtrack, I guess we'll just have to wait and see what she has in store.