Ariana Grande Posted A Brain Scan Showing Her PTSD And Fans Are Sharing Their Concern
"She's releasing albums, doing multiple legs of tour and I truly hope she's taking her time to heal."
Ariana Grande has been open about her experience with post traumatic stress disorder since 22 people were killed and over 100 more injured in a terrorist attack at her Manchester concert in 2017.
In an interview with British Vogue in June last year, Ariana said her PTSD is "a real thing".
It's hard to talk about because so many people have suffered such severe, tremendous loss ... I know those families and my fans, and everyone there experienced a tremendous amount of [PTSD] as well. I feel like I shouldn't even be talking about my own experience – like I shouldn't even say anything. I don't think I'll ever know how to talk about it and not cry.
On Thursday, she shared a screenshot to her Instagram story showing a scan of her brain, which appears to show a number of areas affected by PTSD.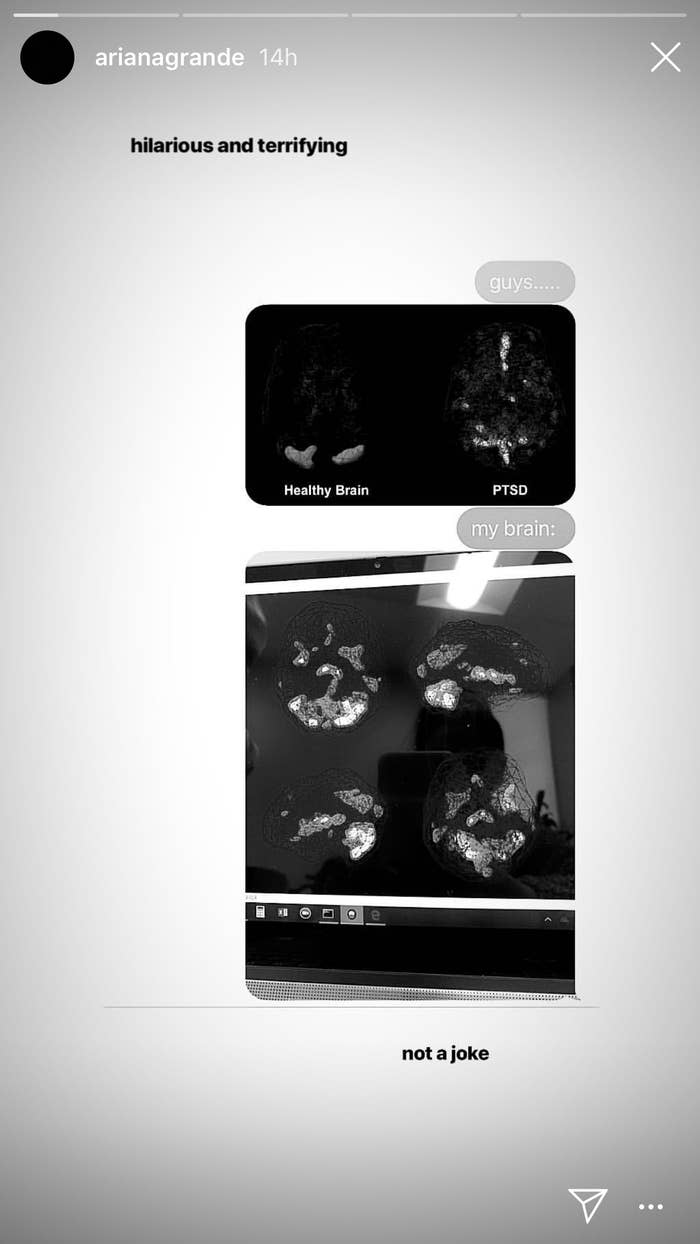 She also posted a selfie captioned with the words "life is wild", "my brain is tired", and "she's trying her muthafukin best".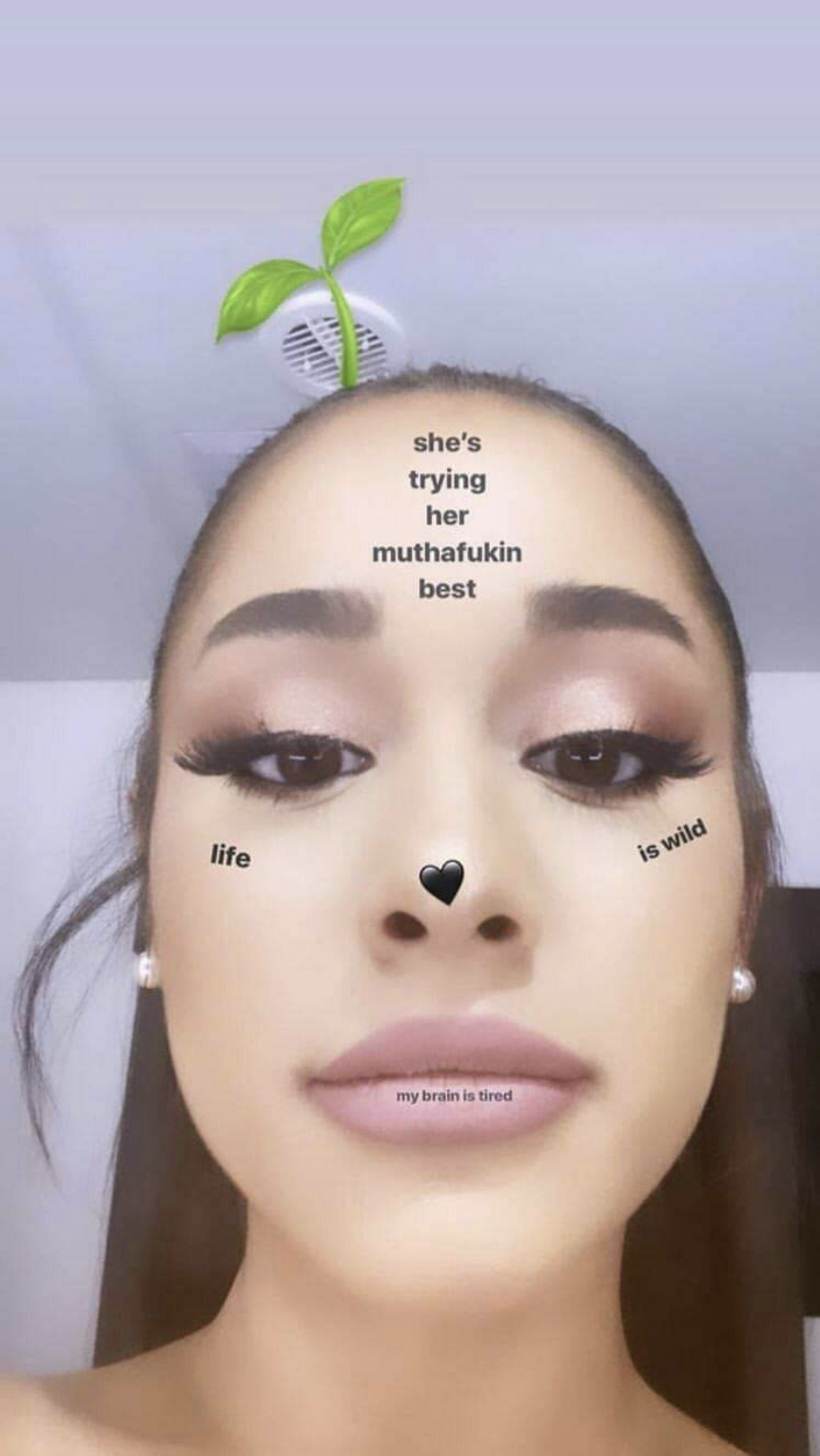 Fans immediately flooded social media with love and support for Ariana, and expressed concern about her current workload, saying she should put her health first and take a break.
Ariana is currently travelling around the US on her Sweetener Tour — her first since finishing the Dangerous Woman Tour in 2017 — and this weekend will become the youngest female artist ever to headline at Coachella.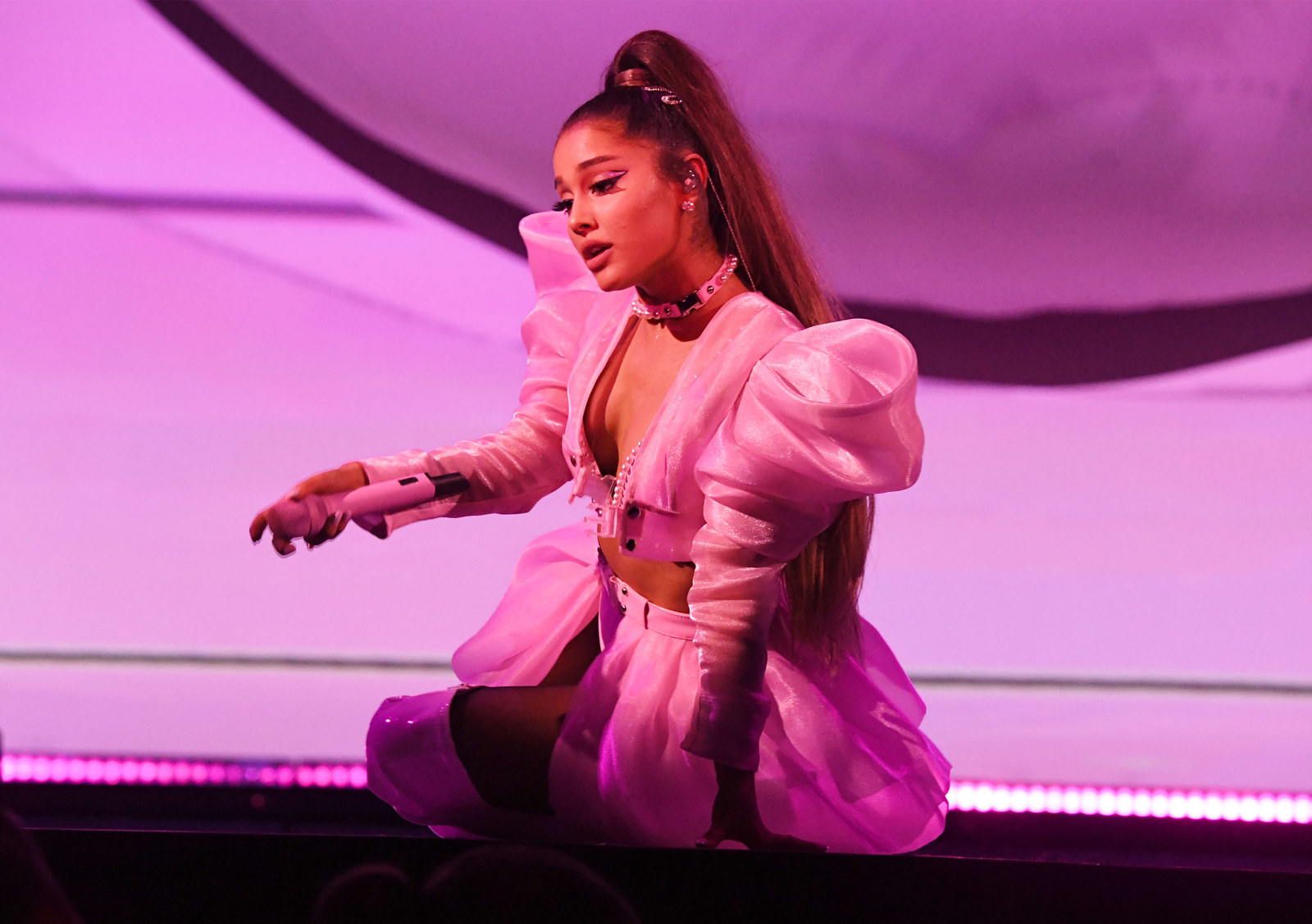 However, people still shared their concern that her workload may be "draining", suggesting Ariana should take time off to focus on her mental health.
"It worries me to death," one fan wrote. "She needs to fucking rest. Music can wait. Tour can wait. We can wait."
However, some people said the fact she's still touring and releasing music simply shows Ariana's strength and how much she cares for her fans.
Others said they felt Ariana had to share her brain scan for people to take her mental health issues seriously.
They also said this is proof you should always think before criticising someone too harshly, especially after Ariana's tour received criticism for its "minimal" production.
There was some backlash to fans' concern, with a few Twitter users arguing that people only care about mental illness when it comes to celebrities.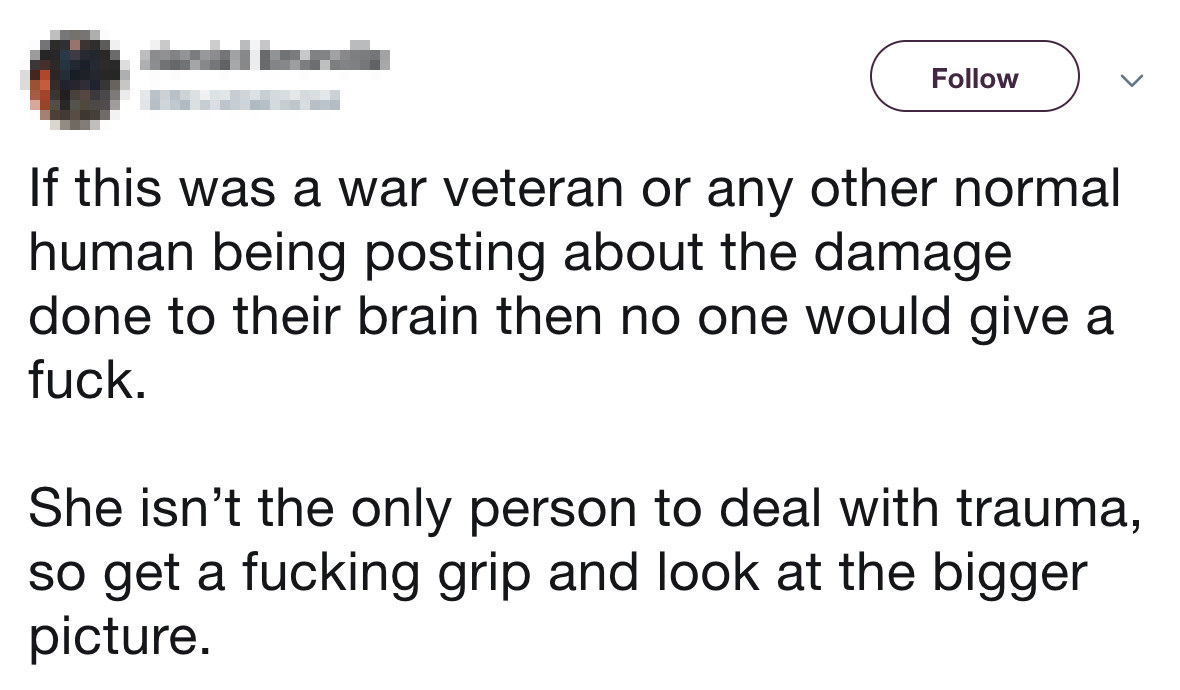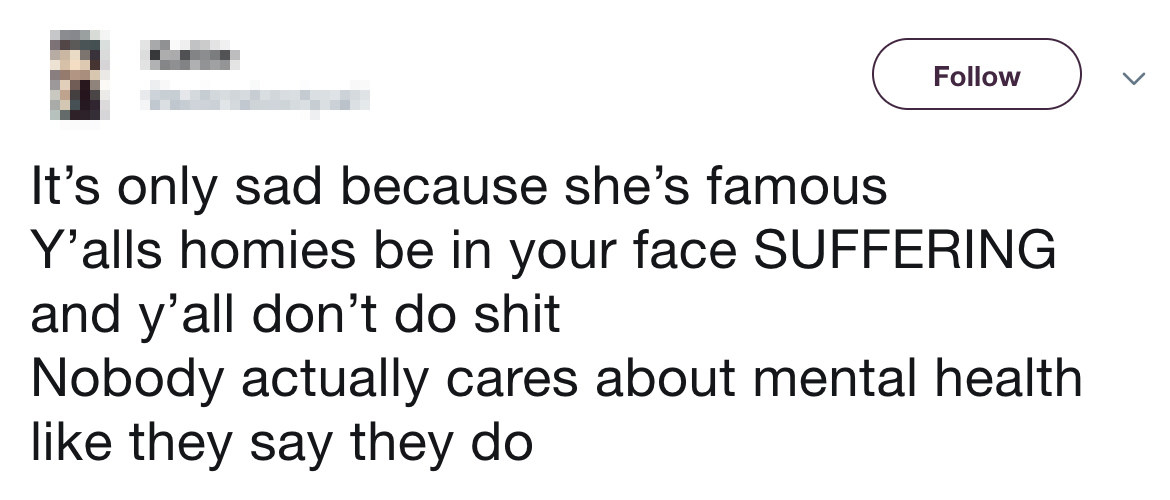 But fans hit back, calling those comments "sickening" and saying people's hardships shouldn't be compared.
"Her privileges don't keep life from happening," one person wrote.
While others simply praised Ariana for being open about her mental health and raising awareness of the disorder.
A representative for Ariana Grande has been contacted for comment.