Over time I've read a lot of kinky stories from the BuzzFeed Community. Some of them are real jaw-droppers. But can you tell which of these stories are true and which ones I've just made up?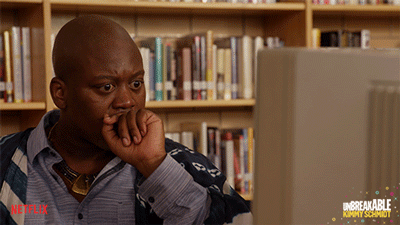 "One of my biggest kinks is piss play and humiliation. I once had 22 men pee on me while I was wearing a cone of shame. After being peed on, my master forced me to sit in the pee. It was definitely one of the hottest things I've ever done."

"Once, I pushed my dick in my ass and had sex with myself. I started talking dirty, calling myself a needy bitch. This all culminated with me calling myself daddy and coming inside my ass."

"Me and my partner are hardcore Harry Potter fans and decided to make our own movie based on it. We dressed up as witches and wizards and came up with a story before getting down with our magic wands. We call it Hairy Potter and the Third Leg."

"I fucked my boss in the ass using a strap-on while we were in his office during the middle of a work day."

"I have a fuck buddy who I work with. We bought a vibrating toy that I put inside me and he has the control for. I was hosting a meeting and he began turning it on and off. The toy was pretty silent but I had to sit down because my legs were trembling."

"I once had sex in the toilets of one of the skyscrapers in London. There were people walking past outside, but the view over the city was almost as good as the sex itself."

"I was getting over a breakup so I went to a sauna to try and hook up with guys. While I was there I started blowing this stud, only for his best friend to walk in. I asked if he wanted to join and ended up getting spitroasted while a group of guys watche

"My girlfriend and I did some naked cooking. She was only wearing an apron while I fucked her from behind over the oven. We got our bodily fluids on the food when I pulled out, but we decided to eat it all anyway."

"My husband asked me to put ice cubes in my vagina and then push them back out into his mouth. The sensation of ice inside me was intense AF."

"I once drove 30 minutes to a guy's house with a butt plug in the whole time. The vibrations from the car made me orgasm twice."

"My master put in an anal speculum and opened it up all the way. After he came in my ass, he gave me a piss enema and peed inside of me. I came super hard from it."

"My man likes being humiliated. I'm quite a dominant person and have no problem telling him how pathetic he is. His favorite is when I make him dress in my underwear and tell him how much I want to fuck his brother. He gets off on it so hard."

"I experimented with an ass-eating train including around 10 people. Not bad at all. I also experimented with putting grapes up my ass and eating them."
The real submissions in this post have been edited for clarity and/or length.
If you want to check out more of the true kinky stories, you can have a look for yourself here and here.
You can also follow the BuzzFeed community on Twitter and Facebook.