1.
She would constantly go on about how London is "magical" and "enchanting", even though she's just been stuck on a tube for 40 minutes with her face in someone's armpit.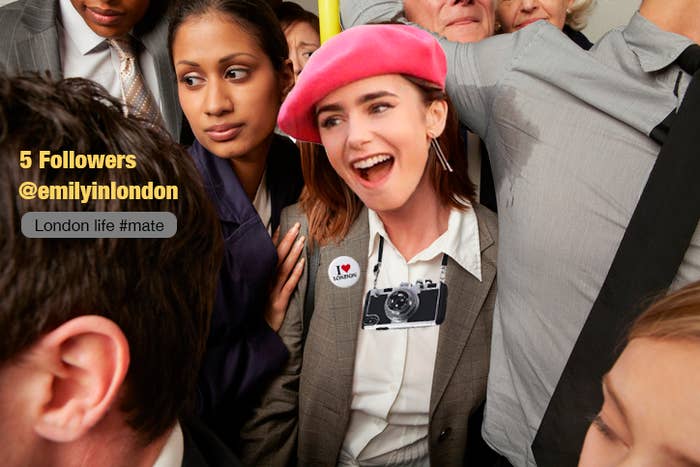 2.
Every time someone says "y'alright" to her, she would launch into a monologue about how great she is doing and how much she loves London, perplexing everyone she comes into contact with.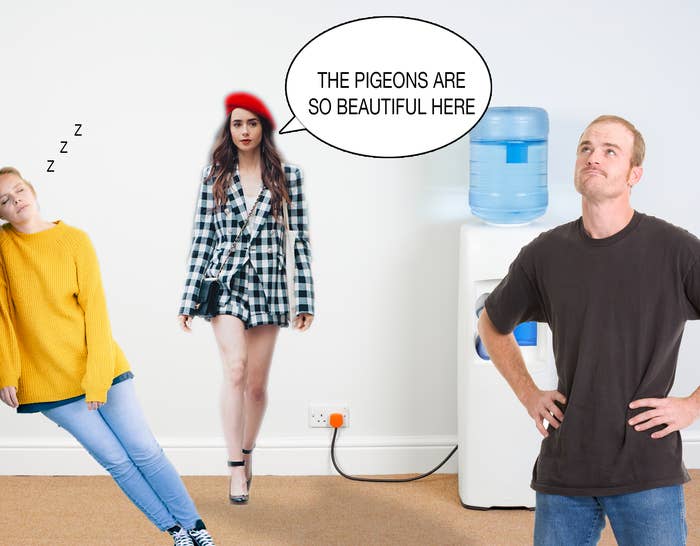 3.
She would rent a flat in South Kensington that she describes as "small and cosy" when in fact it's a massive two-bed with amazing views of London.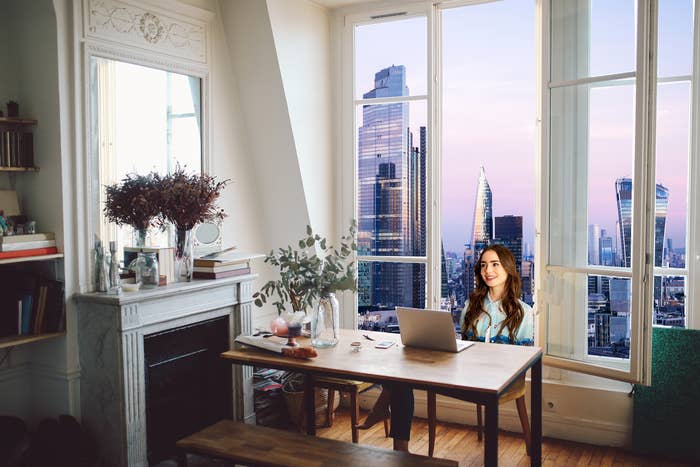 4.
She would get a selfie outside of a spoons with a pint of cheap lager and say how "quaint" and "cute" British pubs are.
5.
She would get a selfie outside those colourful houses in Notting Hill and it would get over a thousand likes.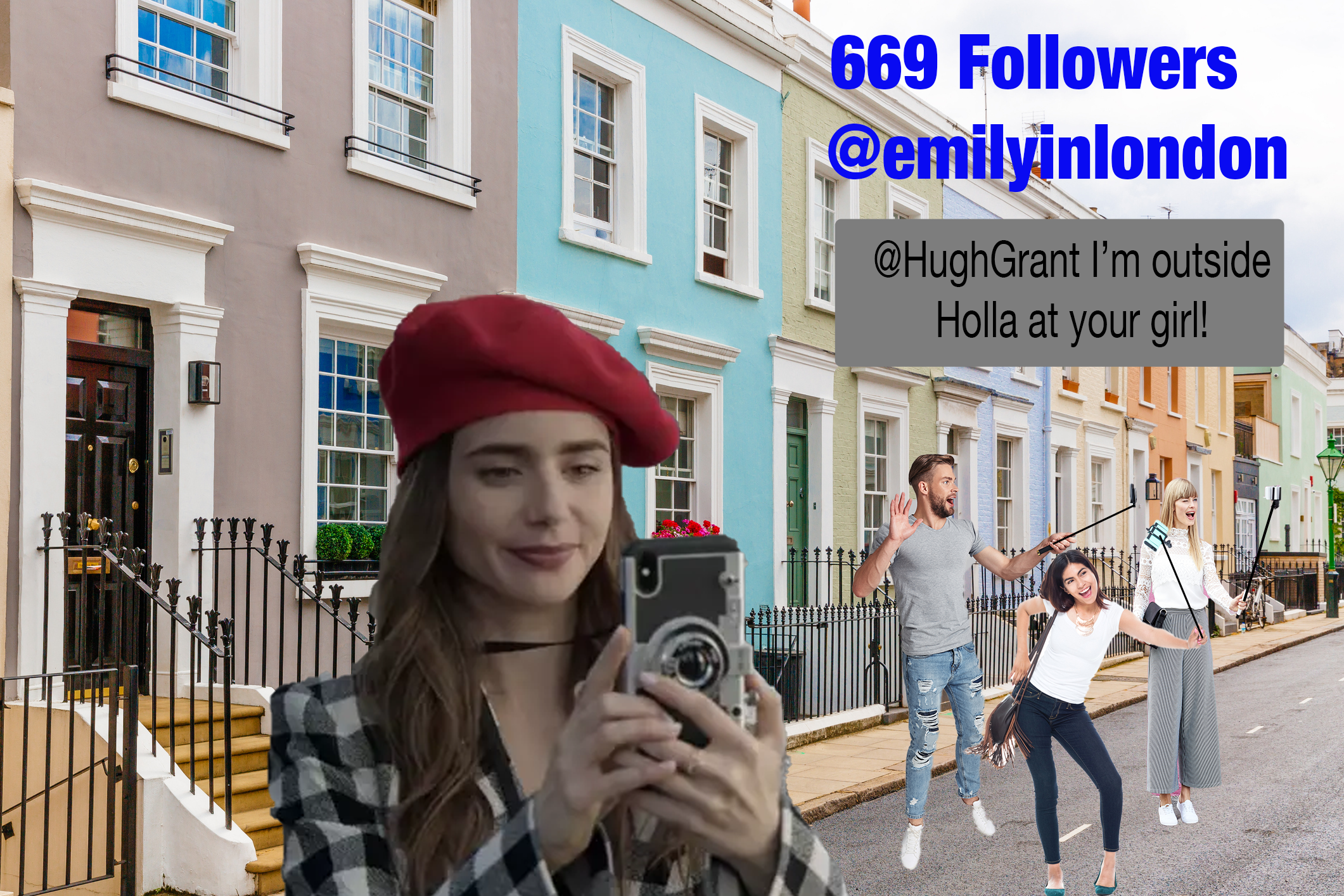 6.
But then she would take a photo of a Greggs sausage roll and that would get over a million likes
7.
Her downstairs neighbour would work in a fish and chip shop, he'd cook her first ever fish and chips and she'd instantly fall in love with him.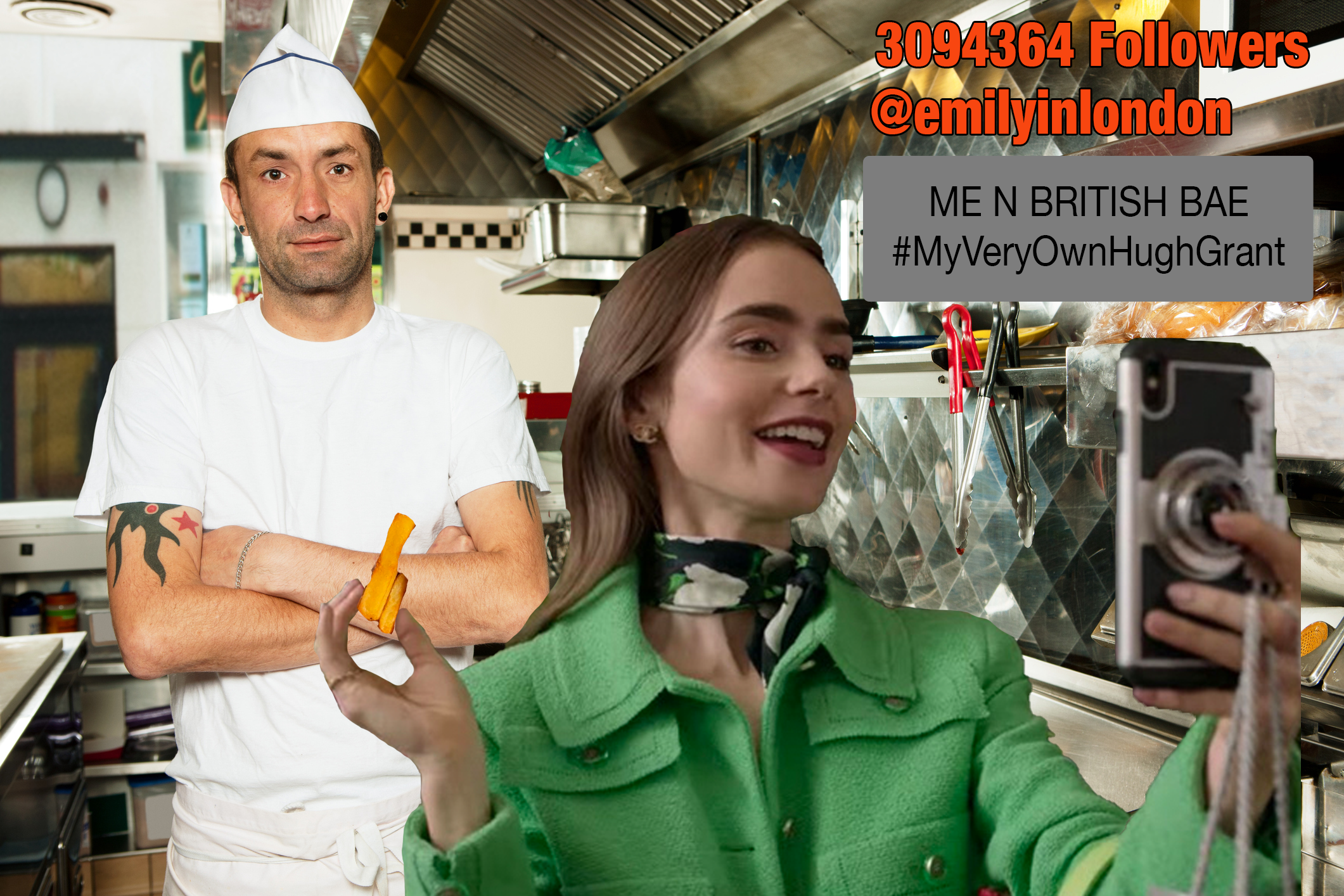 8.
She would talk in a terrible British accent constantly saying "allo mate" repeatedly at least eleven times a day, making everyone cringe.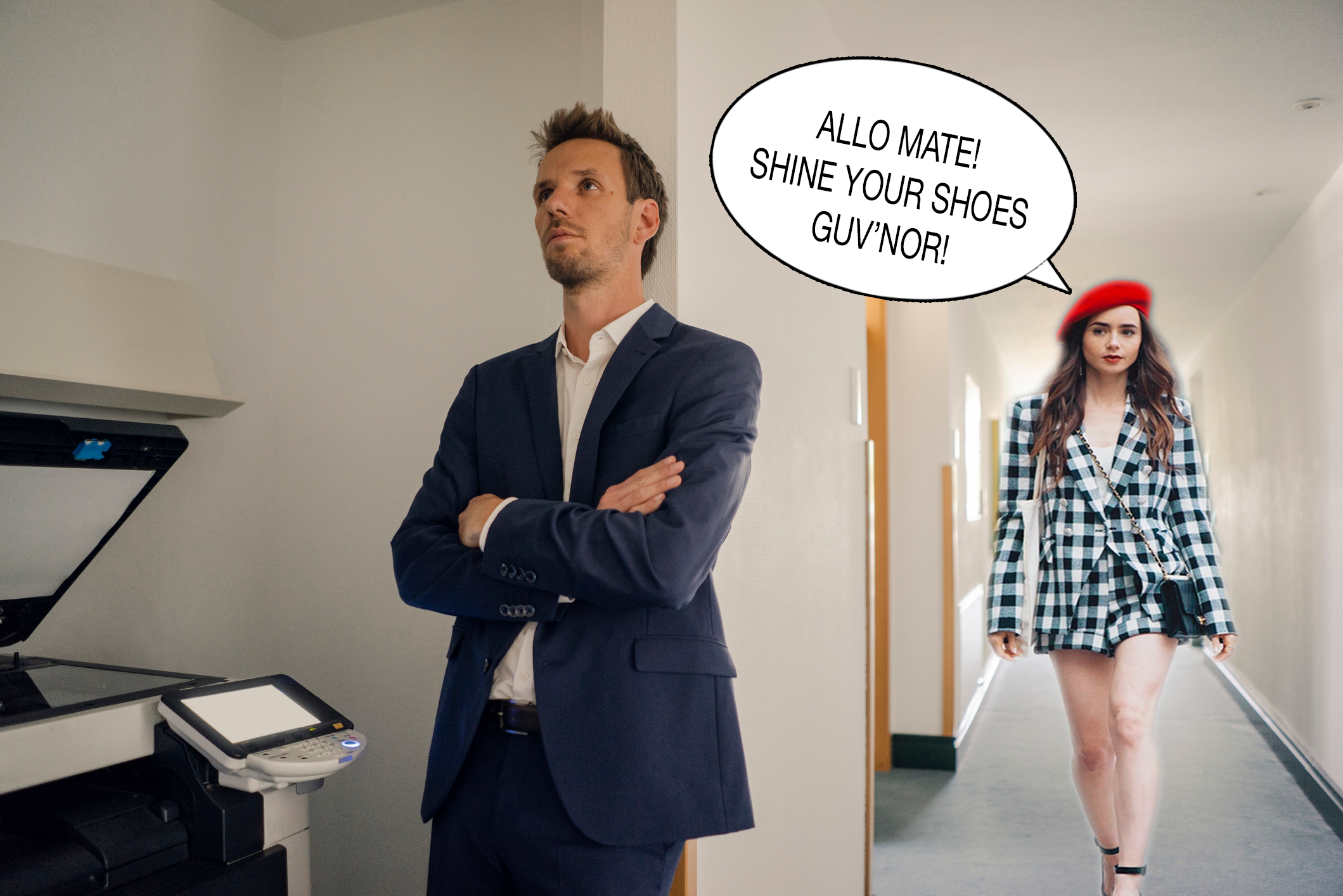 9.
She would hold up traffic at the Abbey Road zebra crossing trying to get the perfect pic, ignoring the beeping horns till she got the shot just right.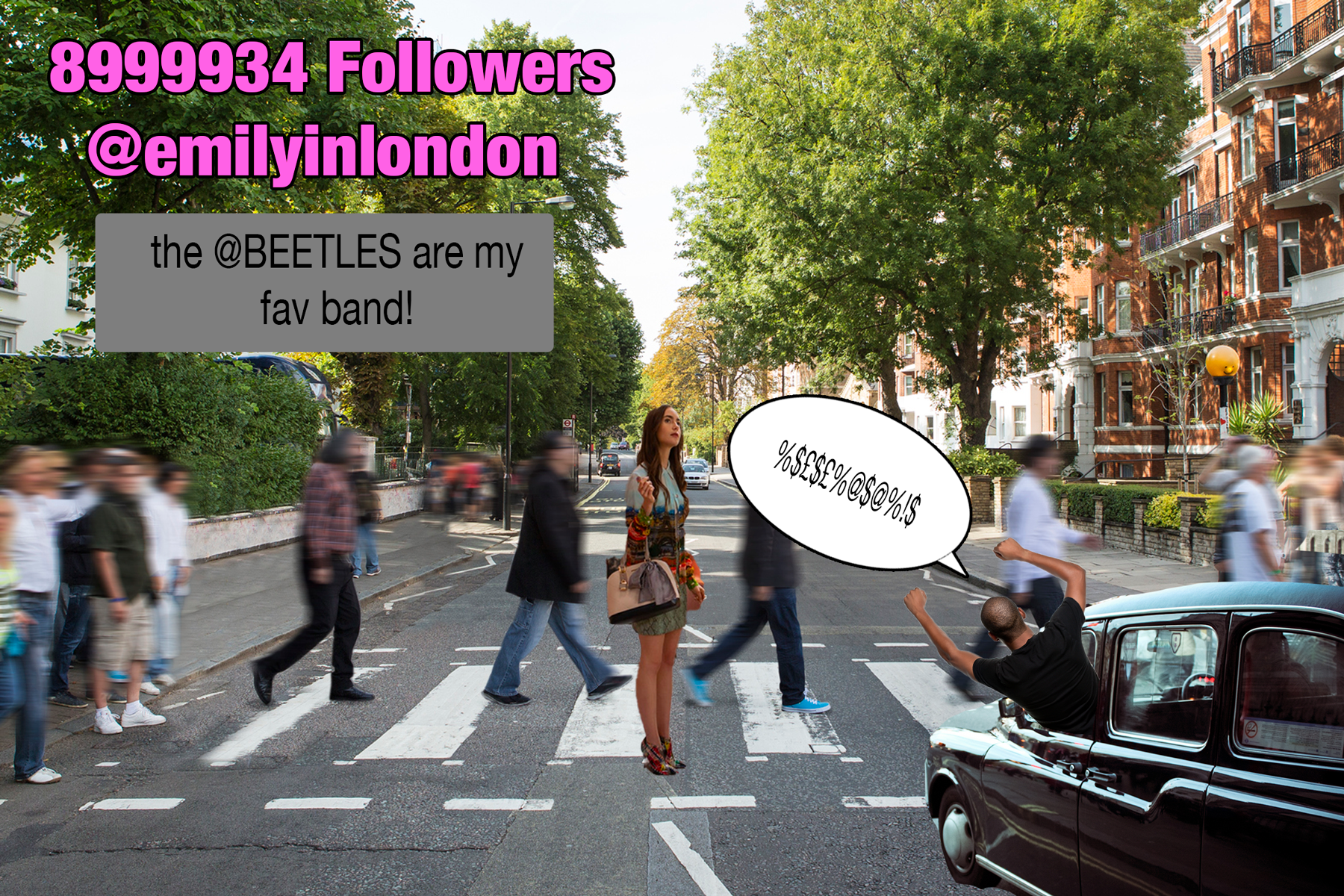 10.
To "blend in with the locals", she would wear a Pearly Queen outfit.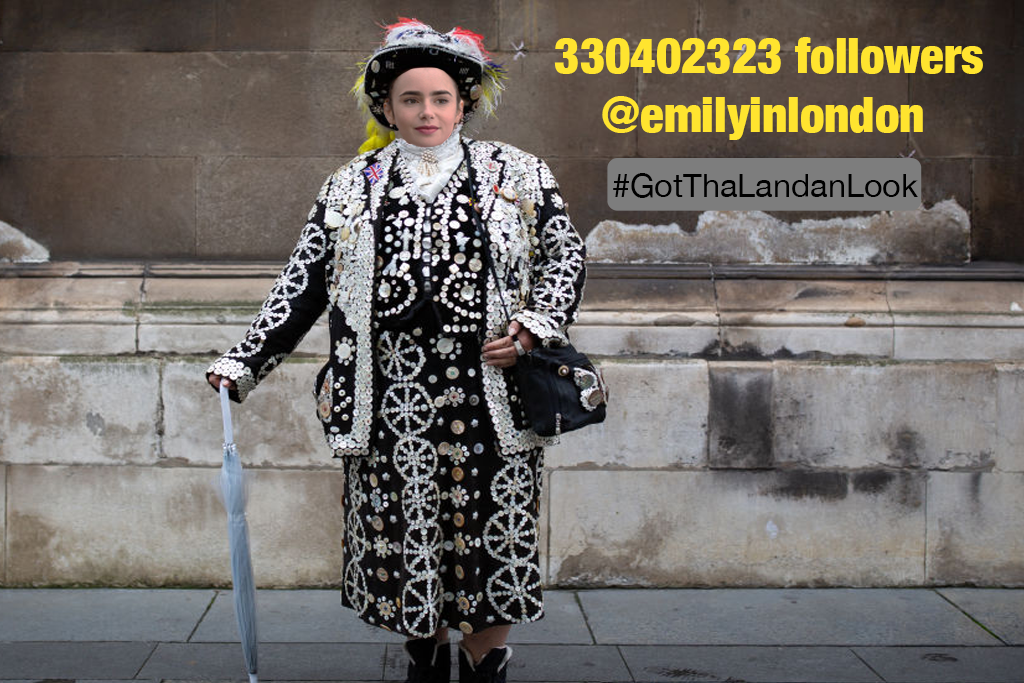 11.
She would go on a date with a local, but be put off by him because of his teeth.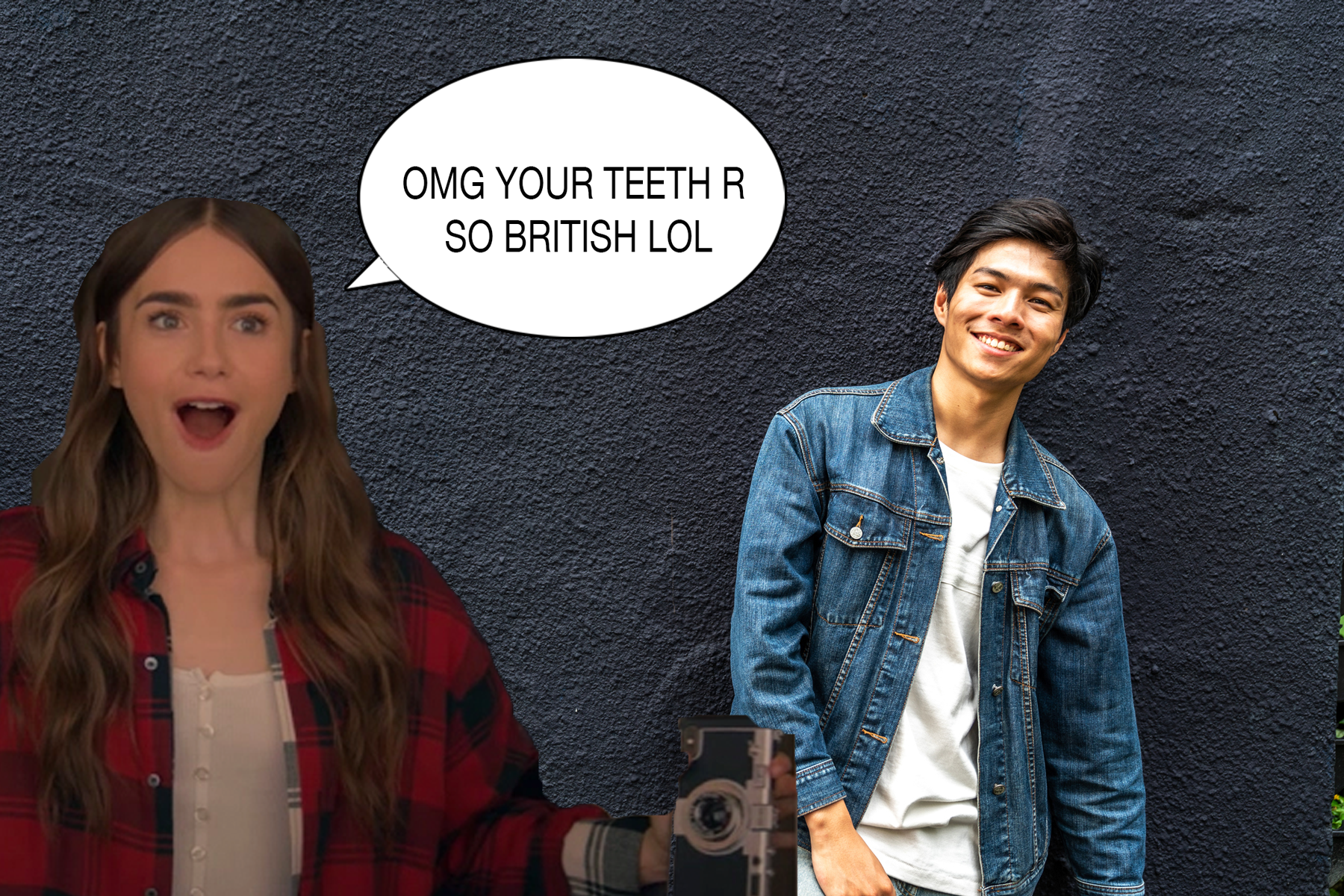 12.
Despite being in London she would constantly refer to her Scottish heritage.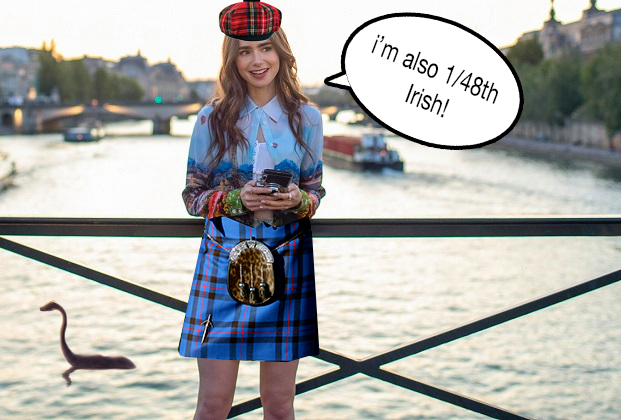 13.
She would eat a full on cream tea with scones, finger sandwiches, and cakes, for breakfast every day.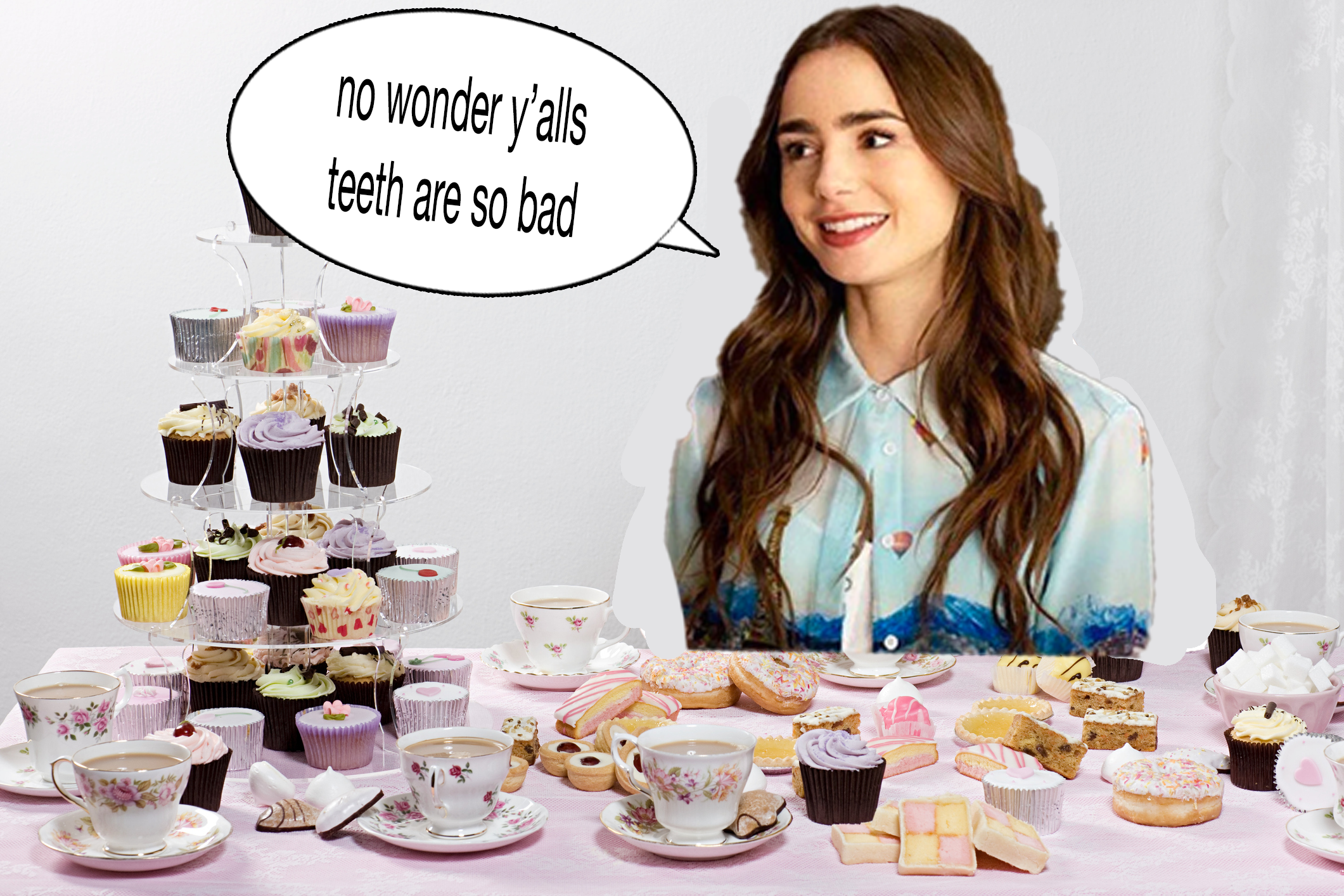 14.
She would get absolutely smashed at drinks after work and be extremely shocked that no one eats anything before going out drinking.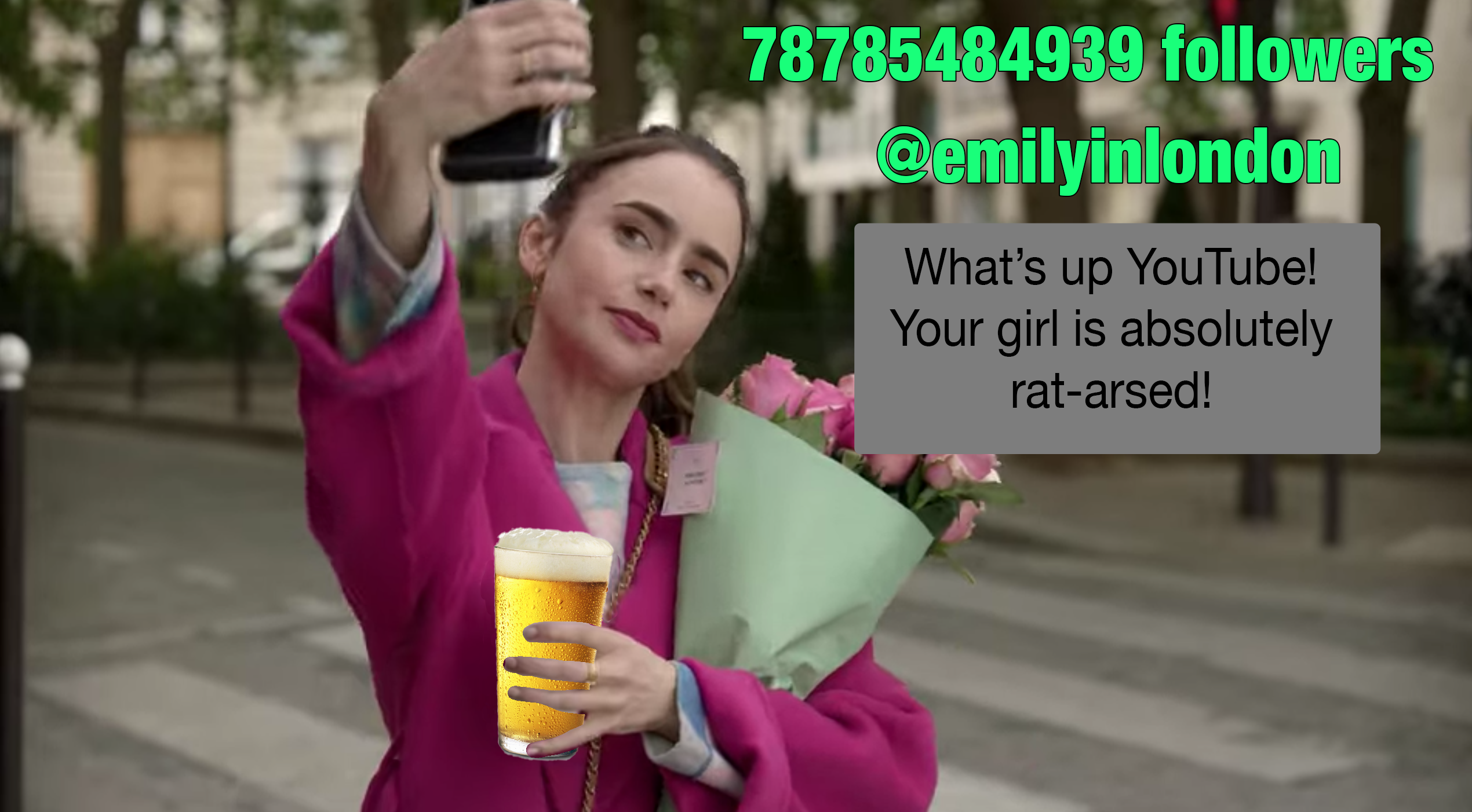 15.
She would take a selfie with a red London phone box that will earn her another 1020203875 followers.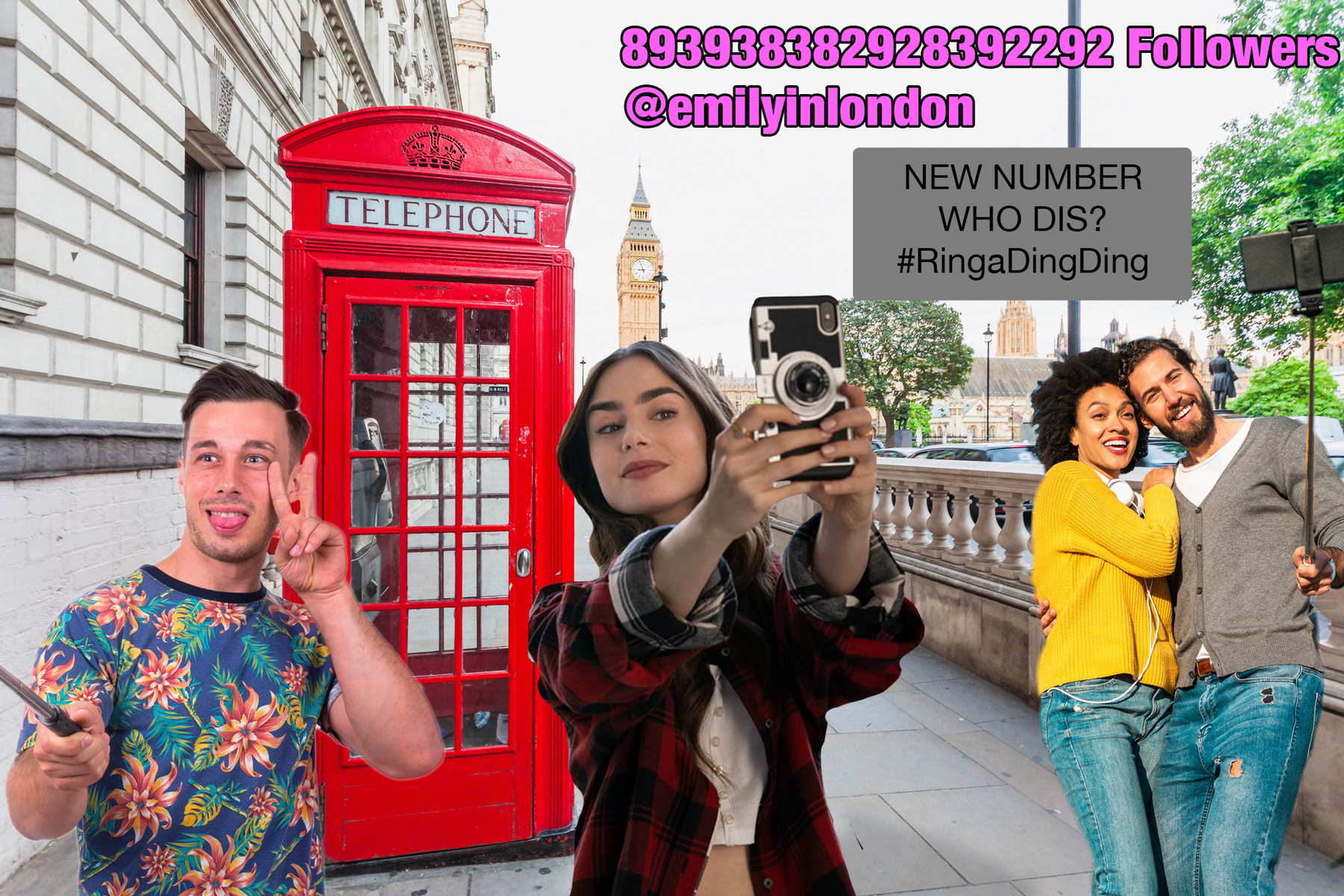 16.
In just six short months she will become the most followed person on Instagram but the pressure to post will eventually become too much when she has a breakdown in M&Ms World, leading her to deactivate her account.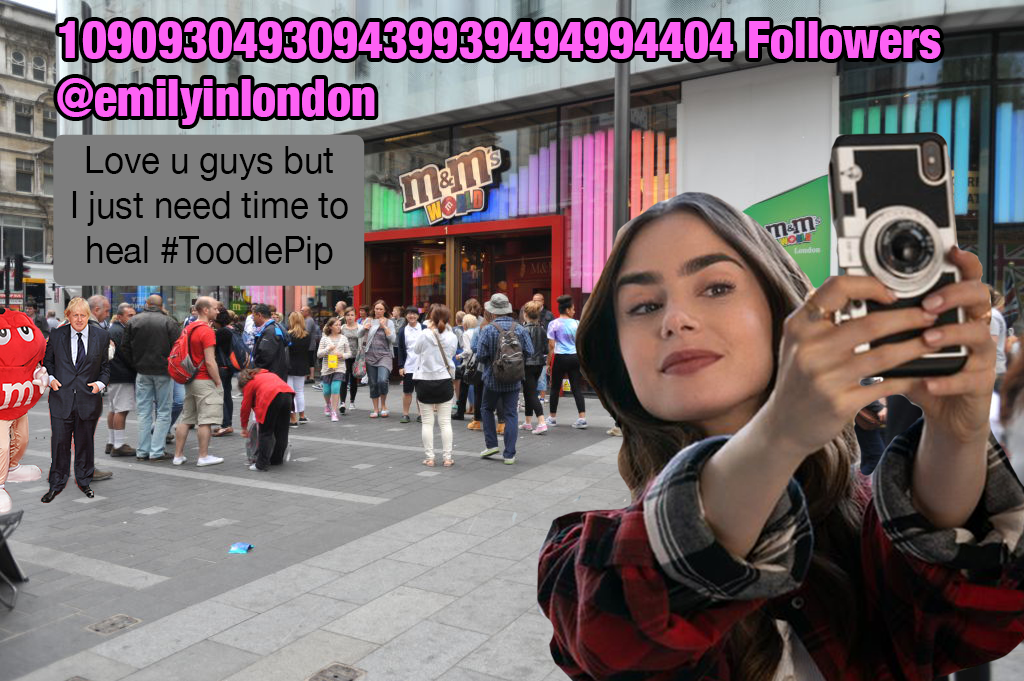 17.
But after one week she will return better than ever, posting even more ~fire~ content for her adoring fans!